Primary muscles
Upper Leg
Secondary muscles
Lower Leg
Glutes
Equipment
None
Exercise description
Female exercise for the beach.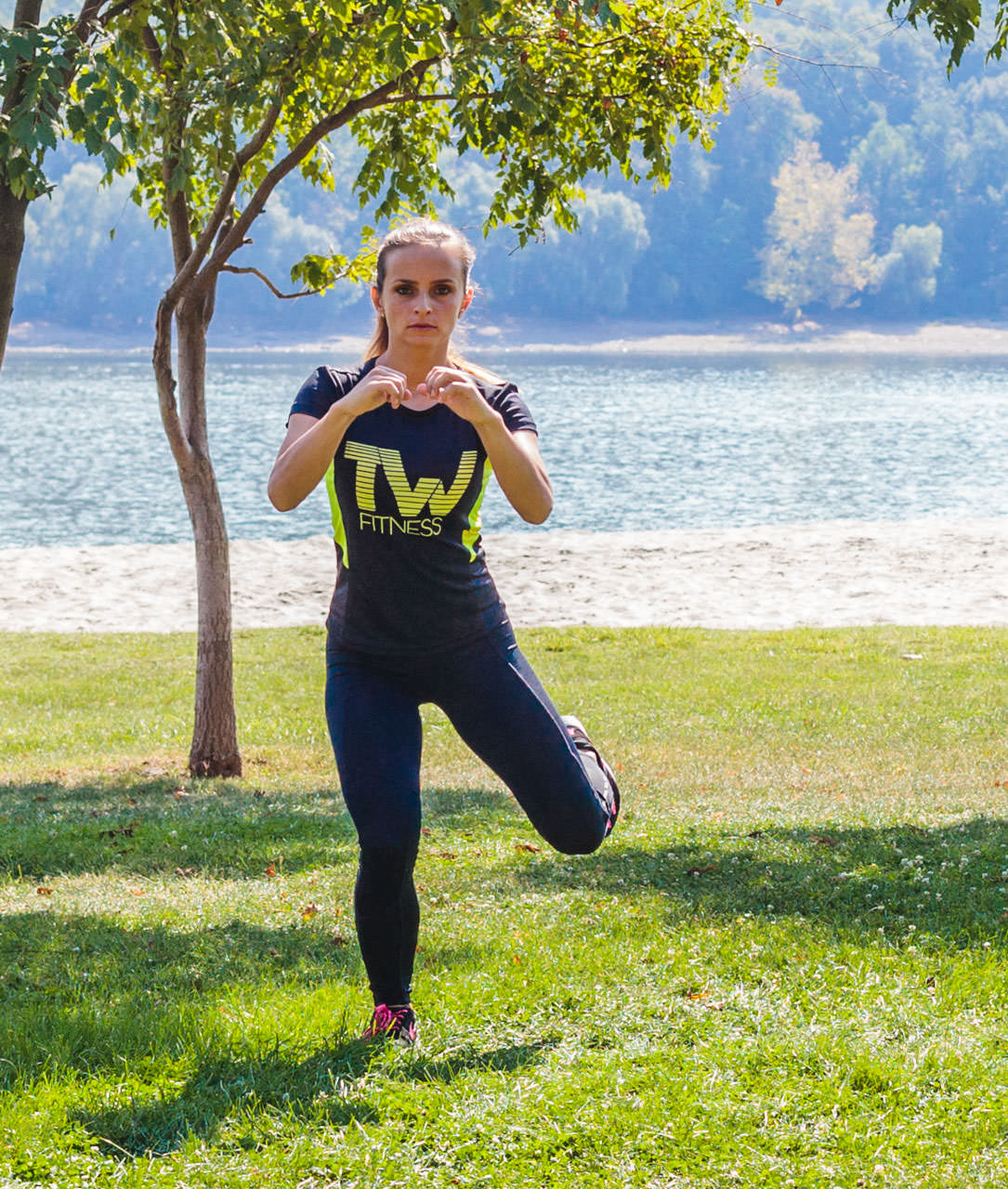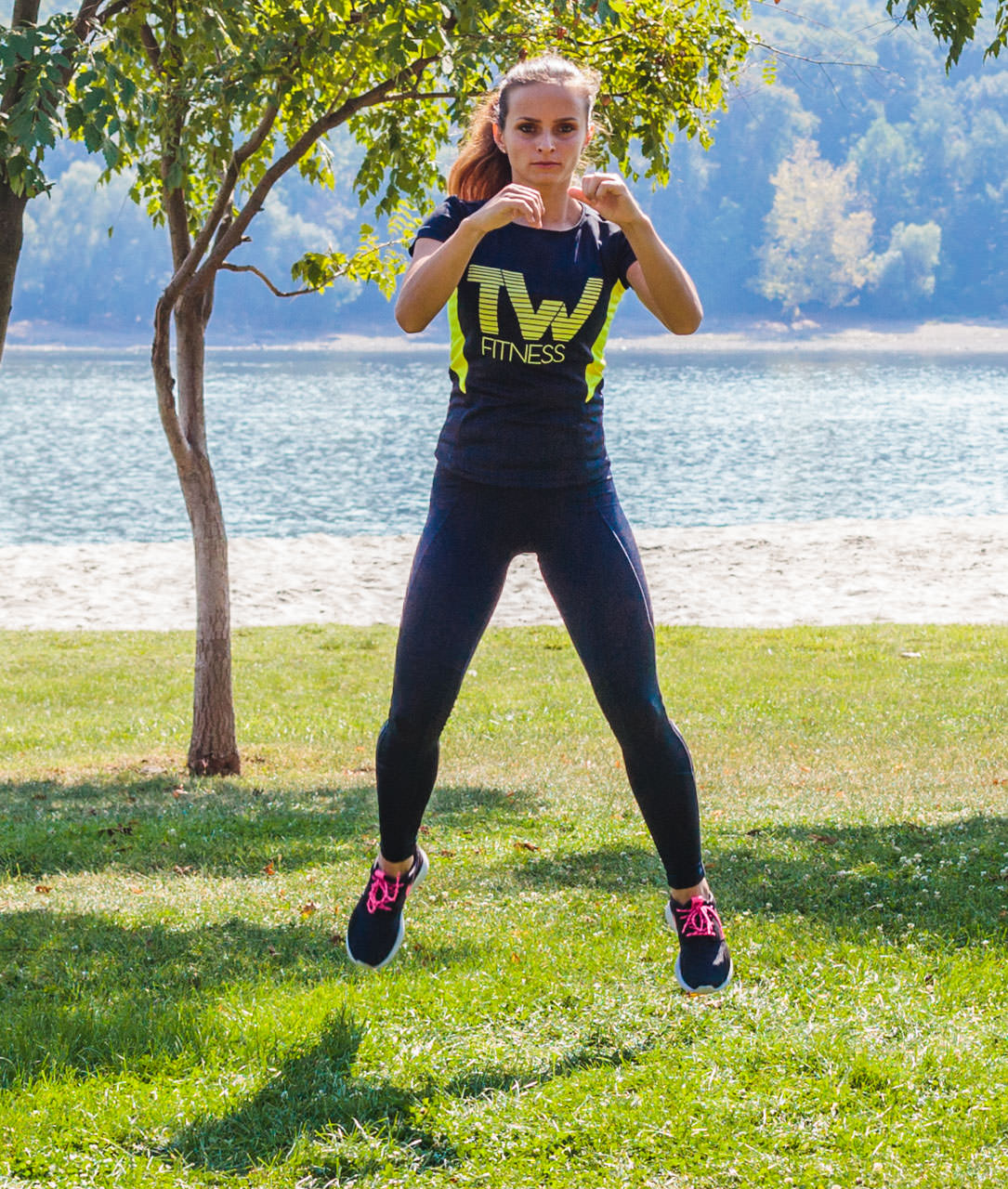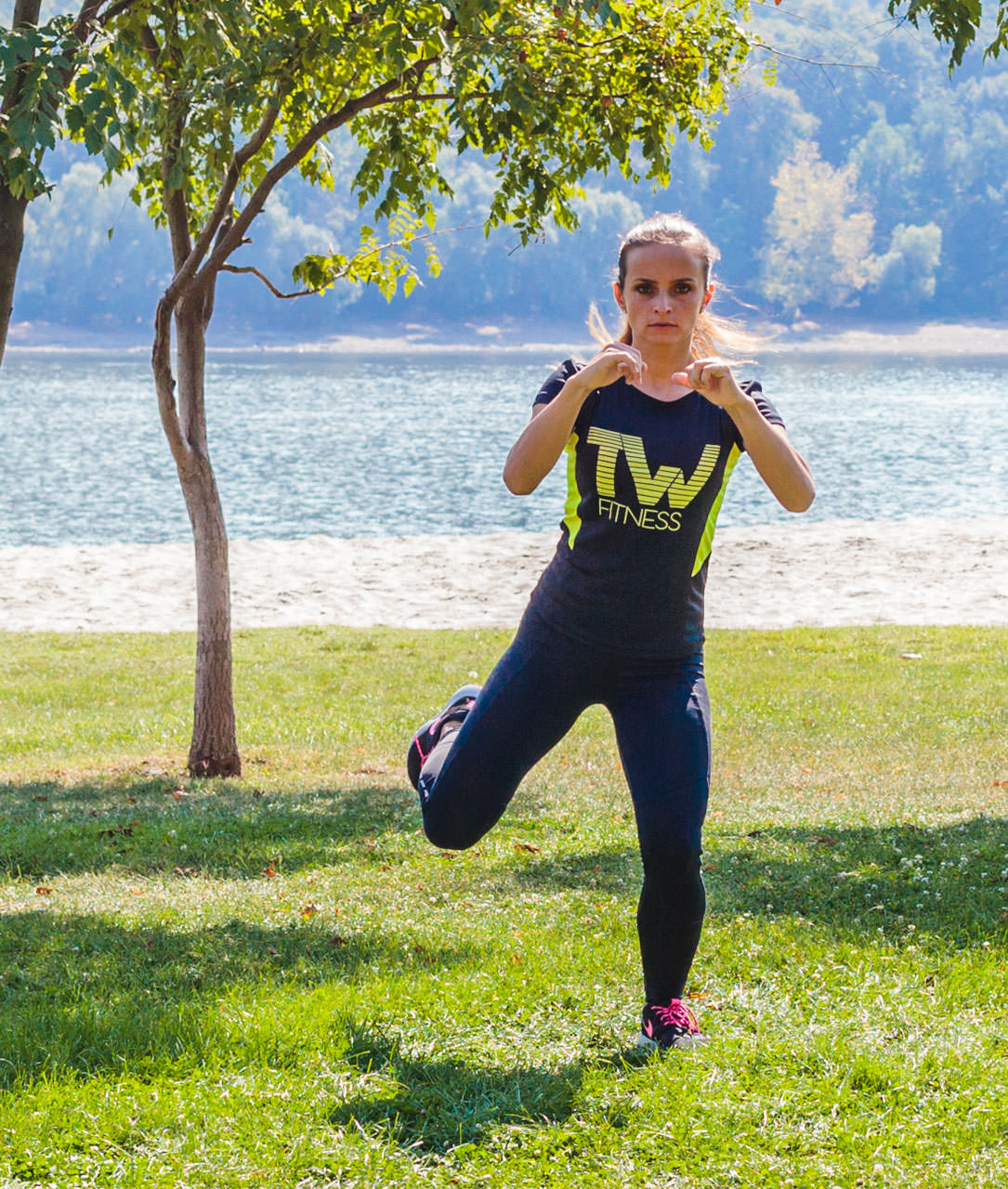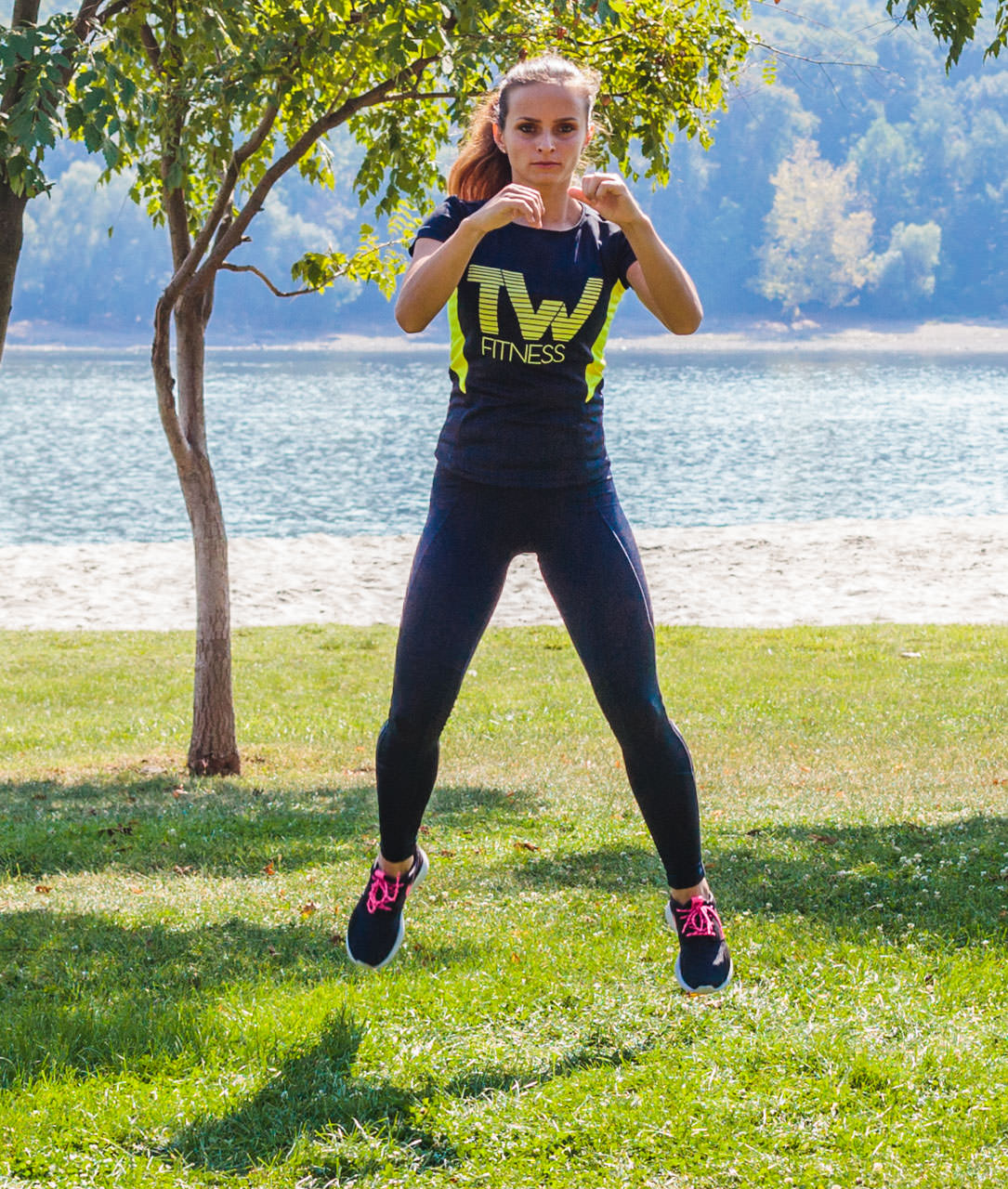 One-Leg Side Jump
1
Stand in a half squat stance with your feet hip width apart. Your head and chest should be up, knees and hips slightly bent. Bend your left knee and lift your left leg from the ground.
2
Leaning to your left and using your legs strength, jump to the left. Land on the left foot while your right foot stays in the air. Absorb the impact through your lower body.
3
Immediately do just the opposite and jump to the right. Land on the right foot while your left foot stays in the air. Repeat the exercise according to the training plan alternating legs.