Primary muscles
Abs
Equipment
None
Exercise description
Male exercise for the city.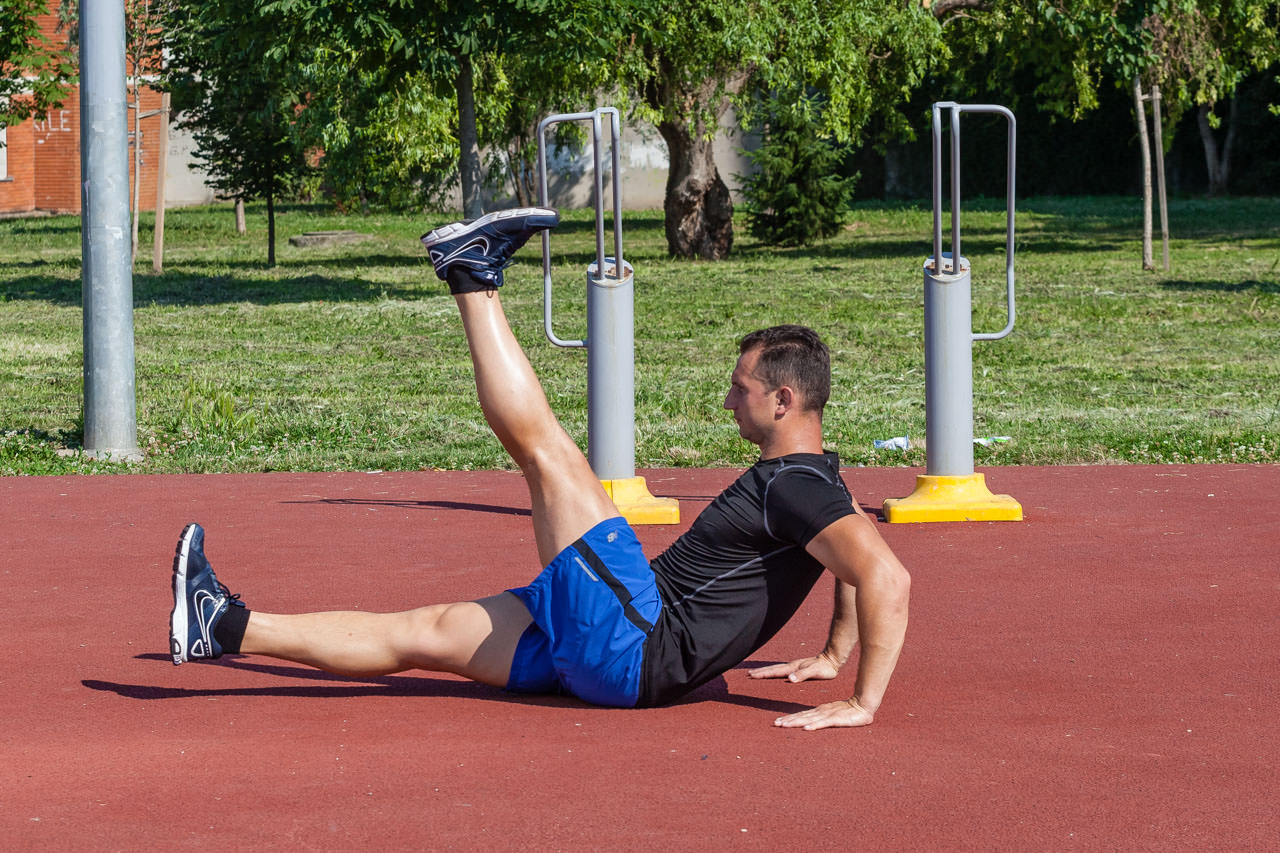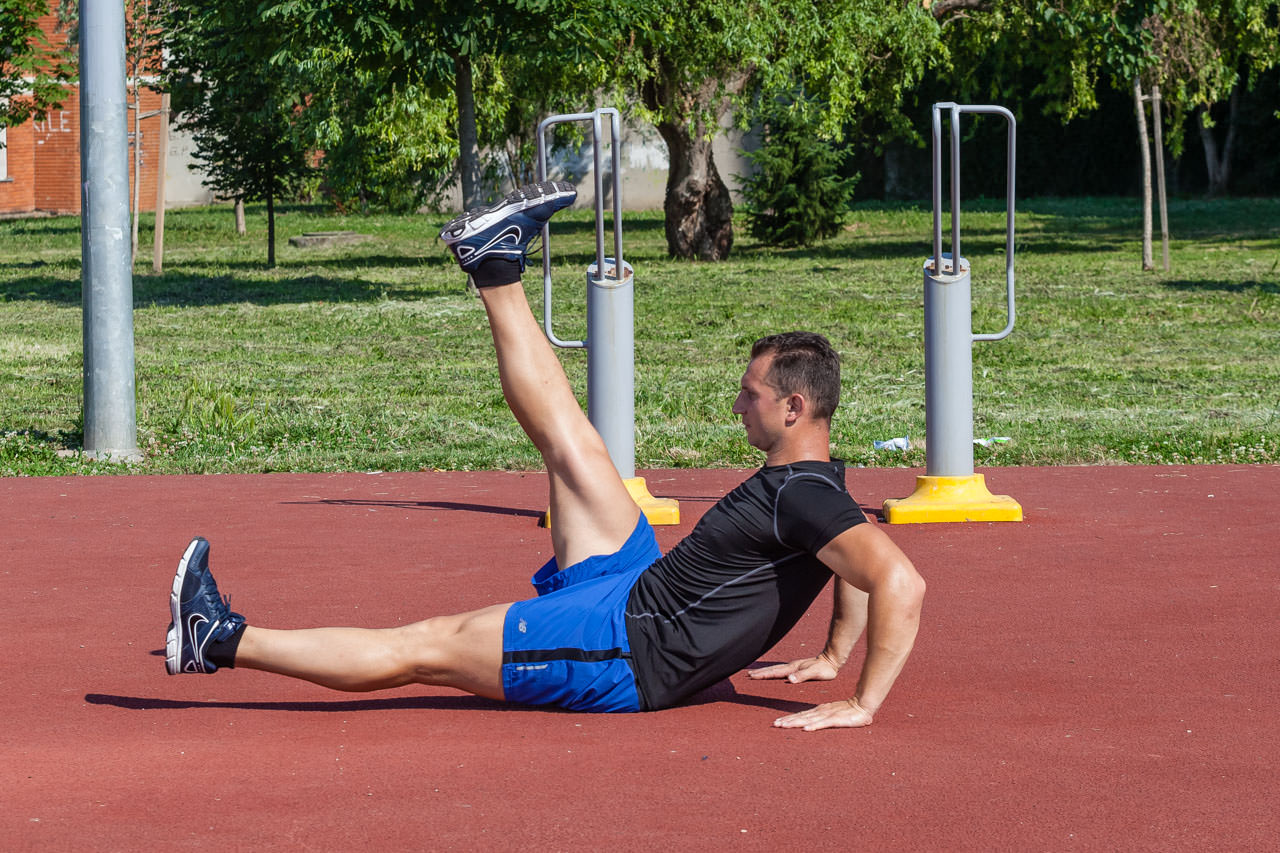 Scissors
1
Lie down on your back and reach the left leg towards the ceiling. Slightly lift your upper body up supporting your weight on your hands. The right leg is parallel to the ground and 3-5 inches off the ground.
2
Lower your left leg down as you lifting the right leg to the sky.
3
Go back into the starting position and repeat the exercise according to the training plan alternating legs.