Primary muscles
Upper Leg
Secondary muscles
Chest
Shoulder
Equipment
None
Exercise description
Male exercise for the city.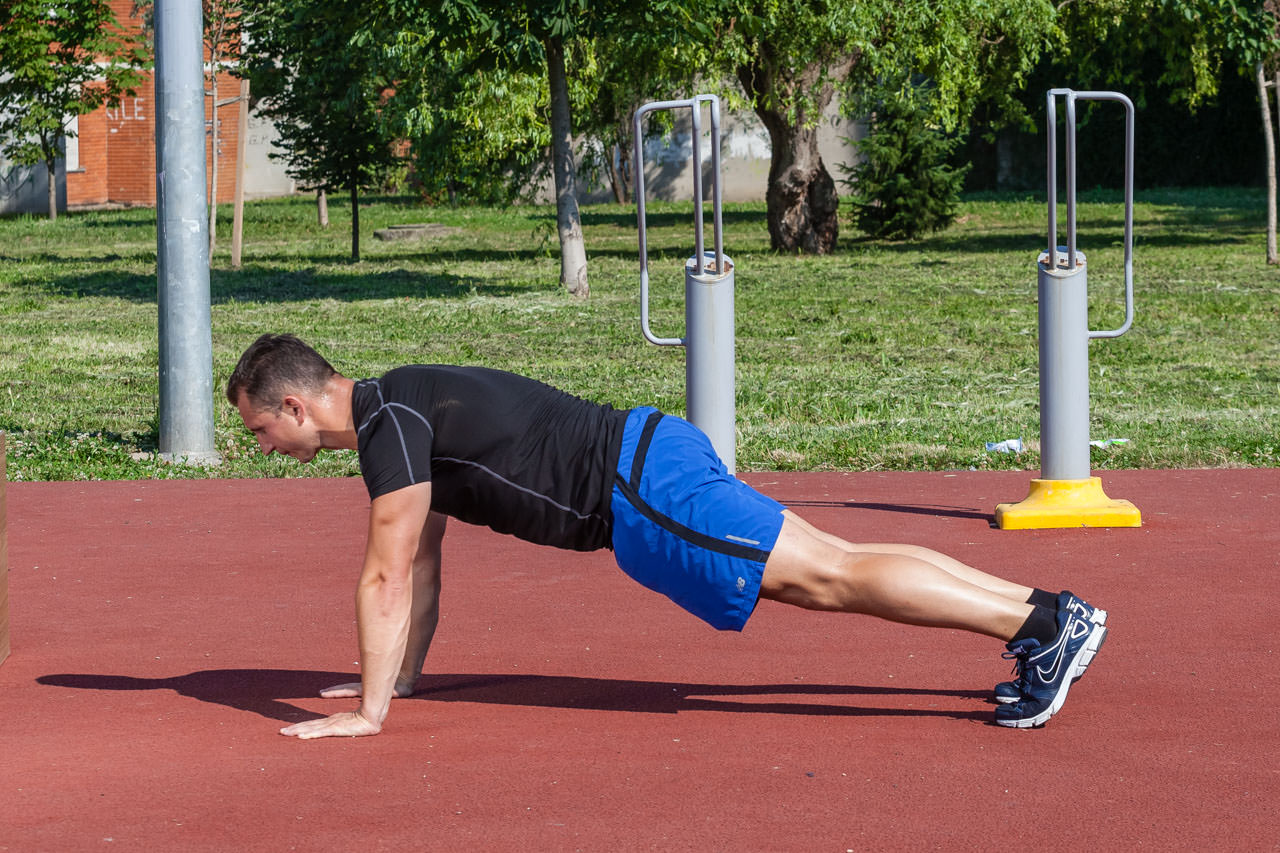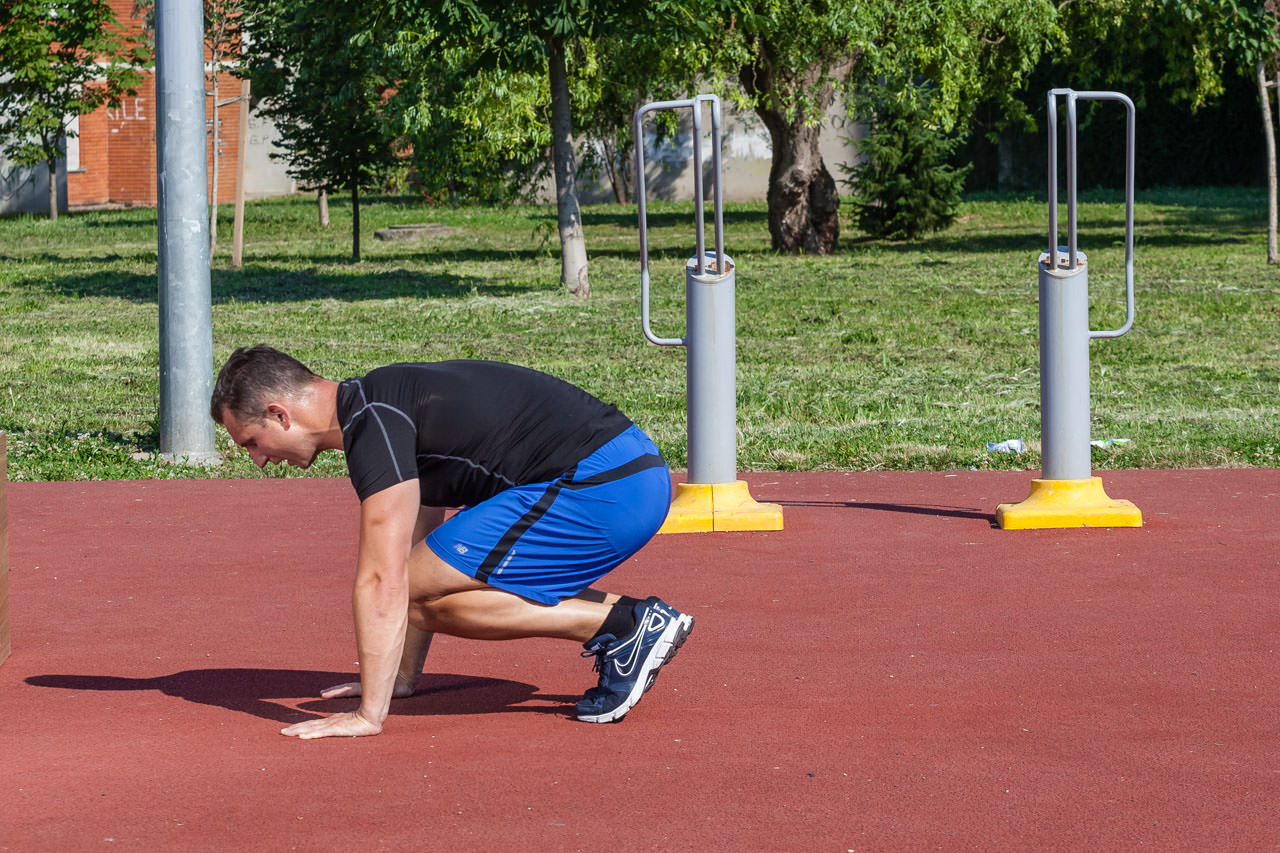 Both-Legs Climbers
1
Begin in a push up position, with your weight supported by your hands and toes. Your hands should be shoulder width apart.
2
Jump your feet to your hands by lifting hips and flexing your knees.
3
Reverse the positions of your legs explosively, extending your legs until the legs are straight again and supported by the toes. Repeat the exercise according to the training plan.