Primary muscles
Abs
Equipment
None
Exercise description
Male exercise for the city.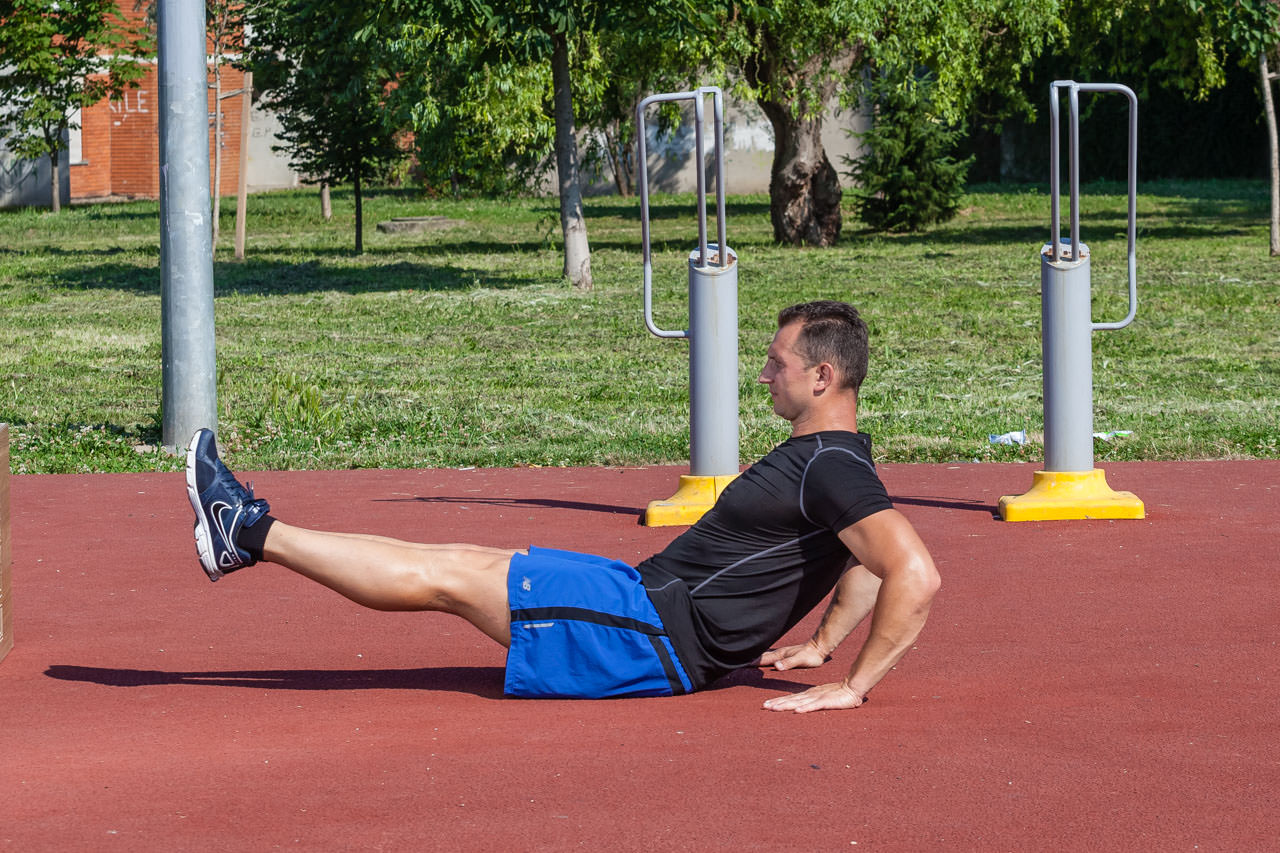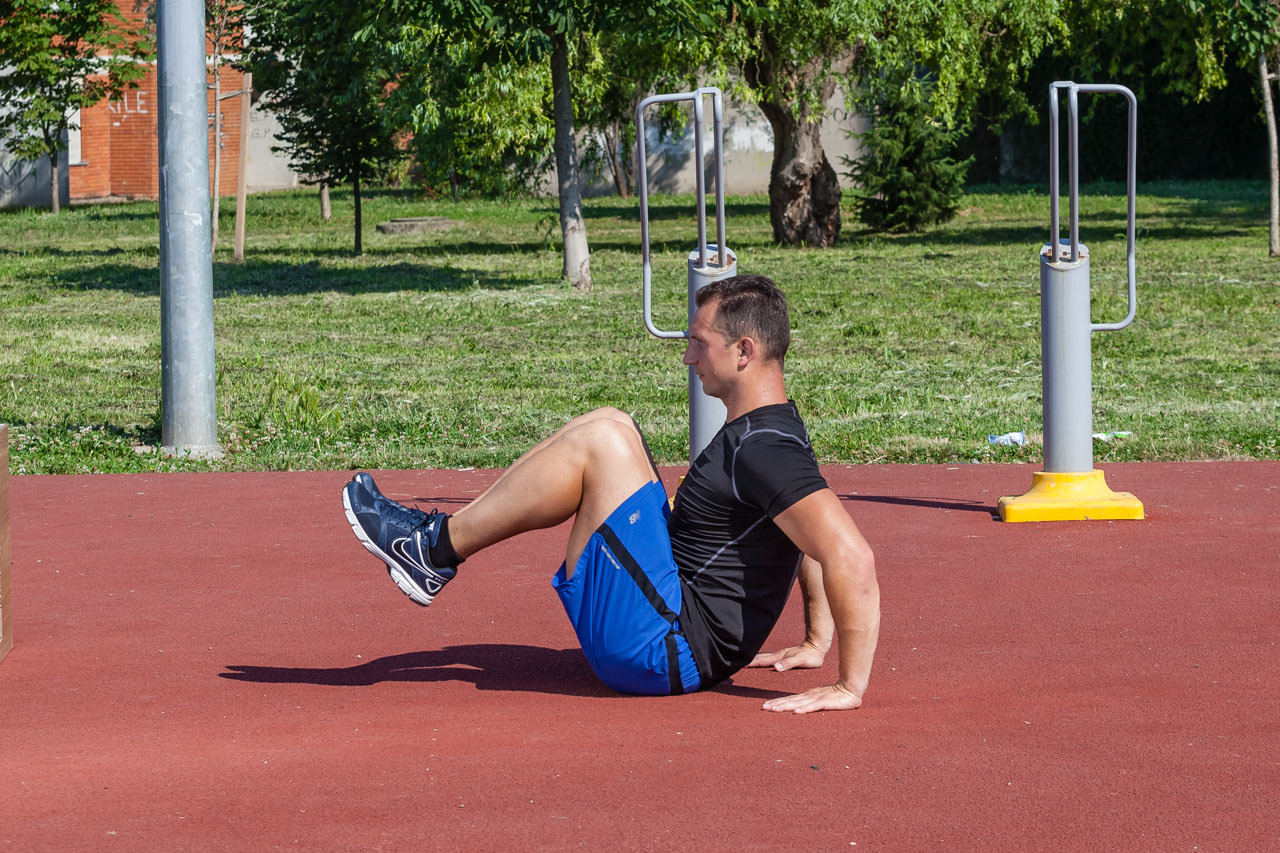 Leg Pull-In
1
Sit on the ground with your legs extended and lifted a few inches of the ground. Lean the upper body backward supporting your weight by your hands.
2
Bend your knees and pull them to your chest. Hold the contracted position for a second.
3
Slowly return to the starting position and repeat the exercise according to the training plan.