Primary muscles
Chest
Abs
Secondary muscles
Shoulder
Triceps
Equipment
Swiss Ball
Exercise description
Male exercise for the city.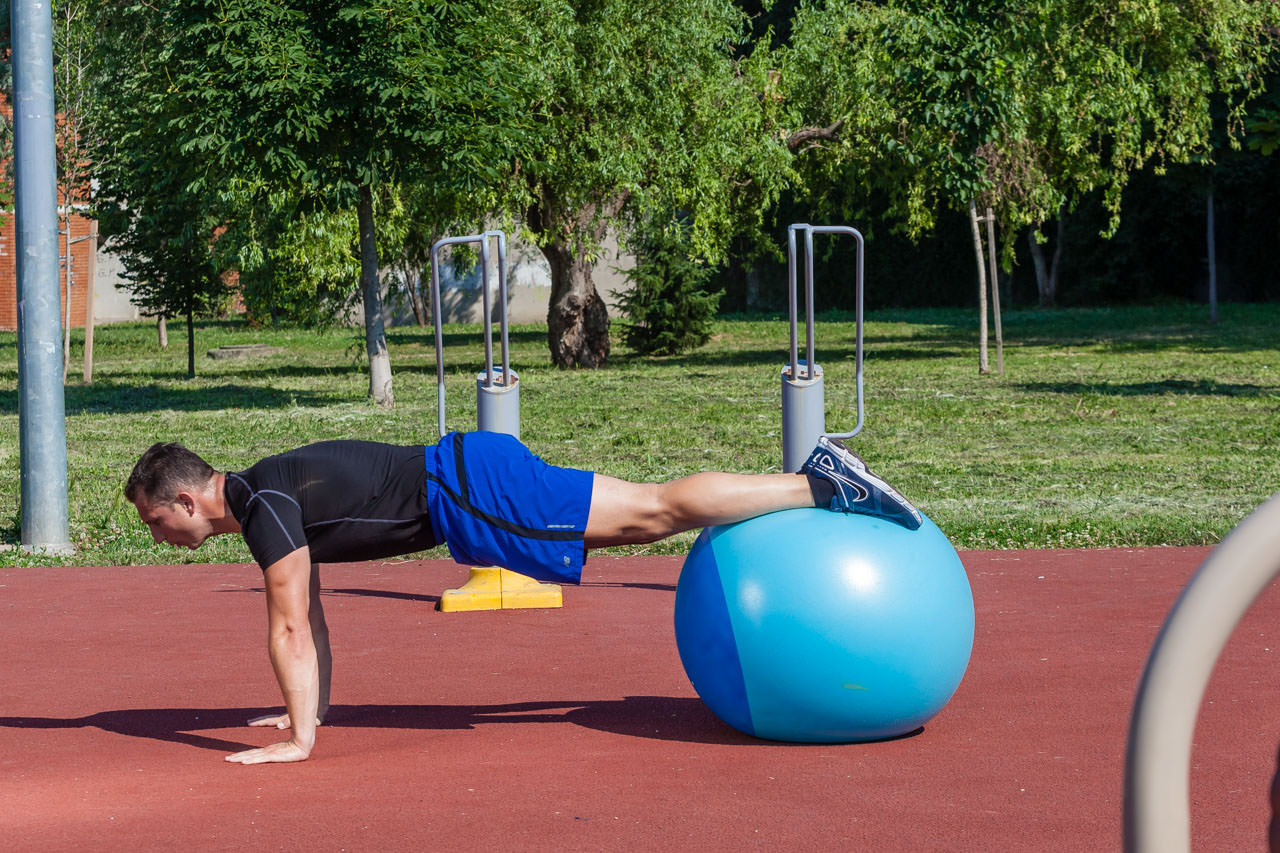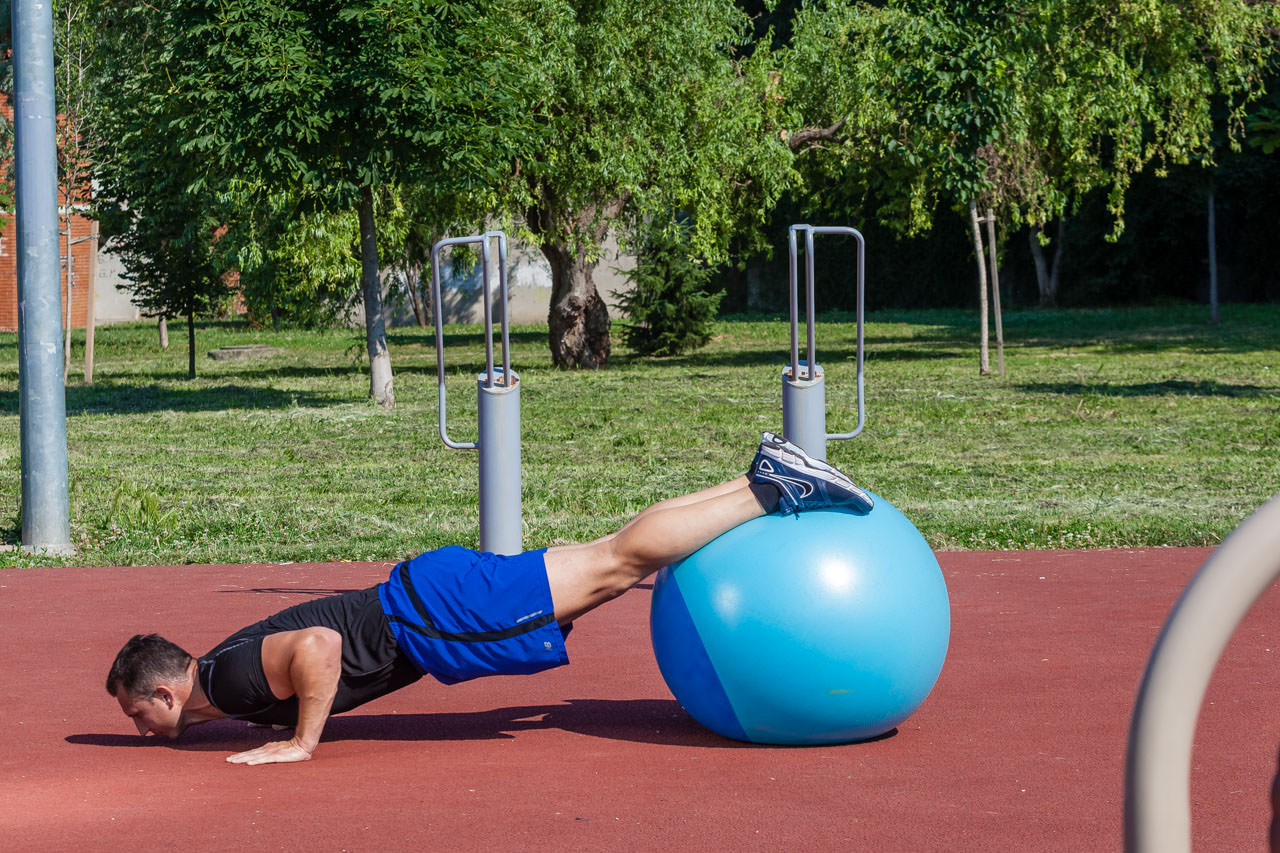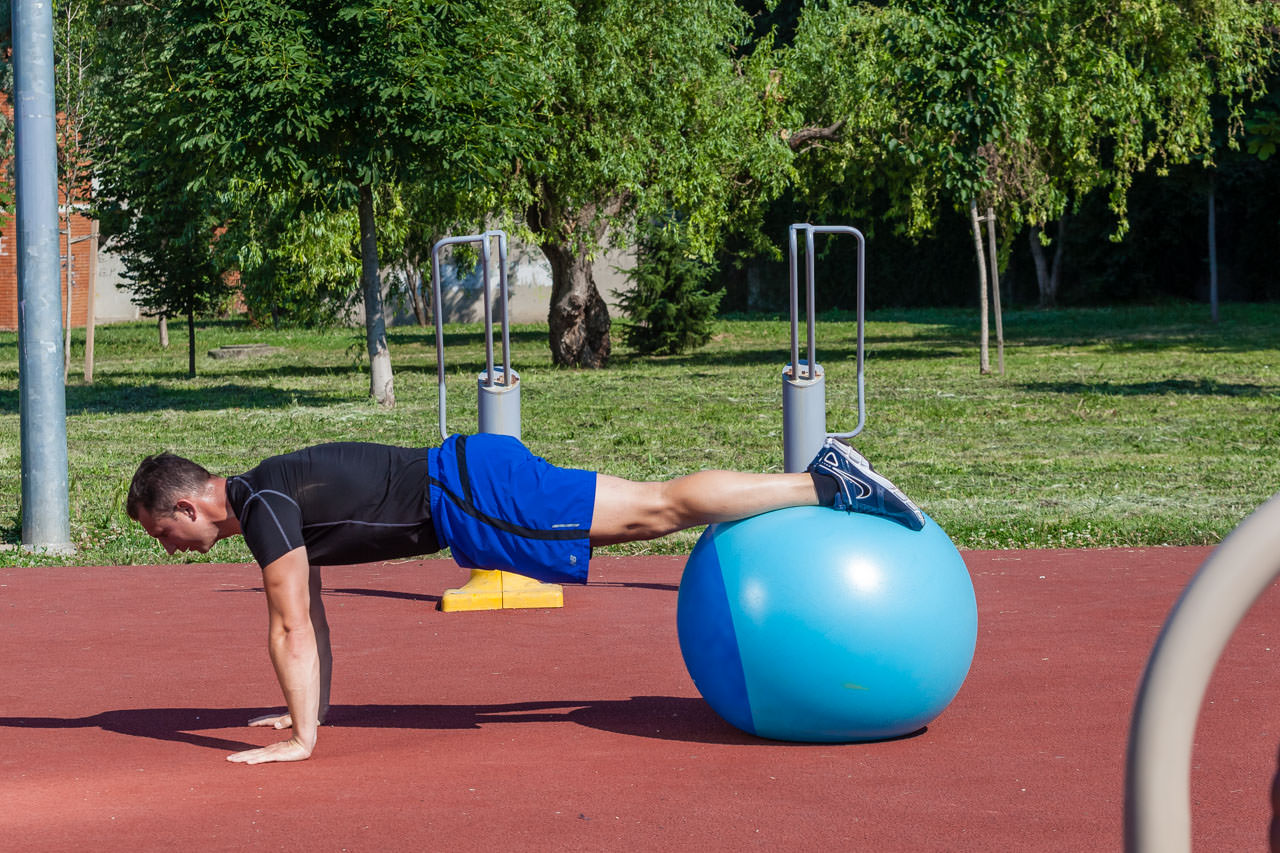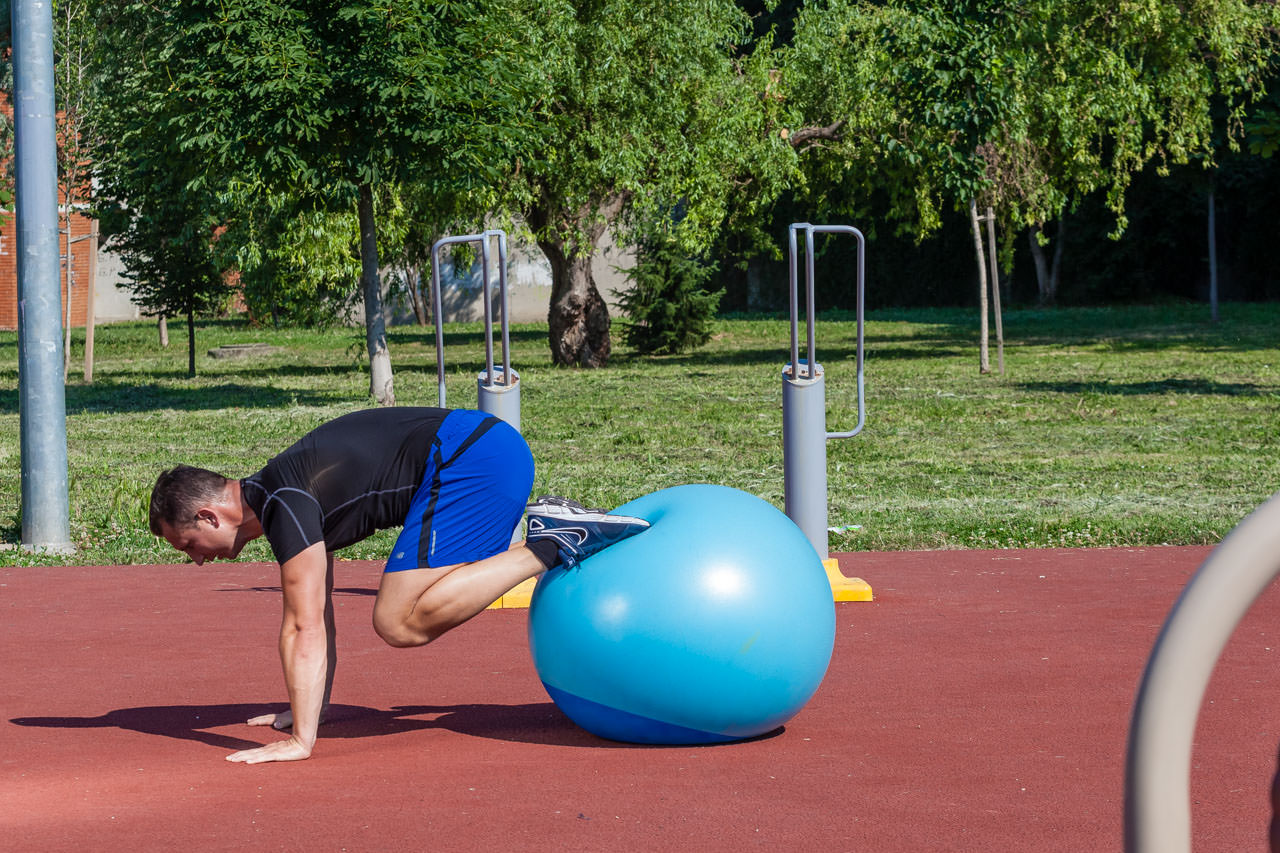 Decline Push-Up with Crunch
1
Place the Swiss Ball nearby and lay on the ground in front of it with your hands on the ground shoulder width apart in a push up position. Place your lower shins on top of the ball.
2
Lower your torso downward until your chest almost touches the ground.
3
Press your upper body back up to the starting position while squeezing your chest. Pause for a second.
4
While keeping your back completely straight and the upper body stationary, pull your knees in towards your chest, allowing the ball to roll forward under your ankles. Squeeze your abs and hold this position for a second.
5
Slowly straighten your legs, rolling the ball back to the starting position. Repeat the exercise according to the training plan.