Primary muscles
Chest
Abs
Secondary muscles
Shoulder
Triceps
Back
Equipment
Swiss Ball
Exercise description
Male exercise for the city.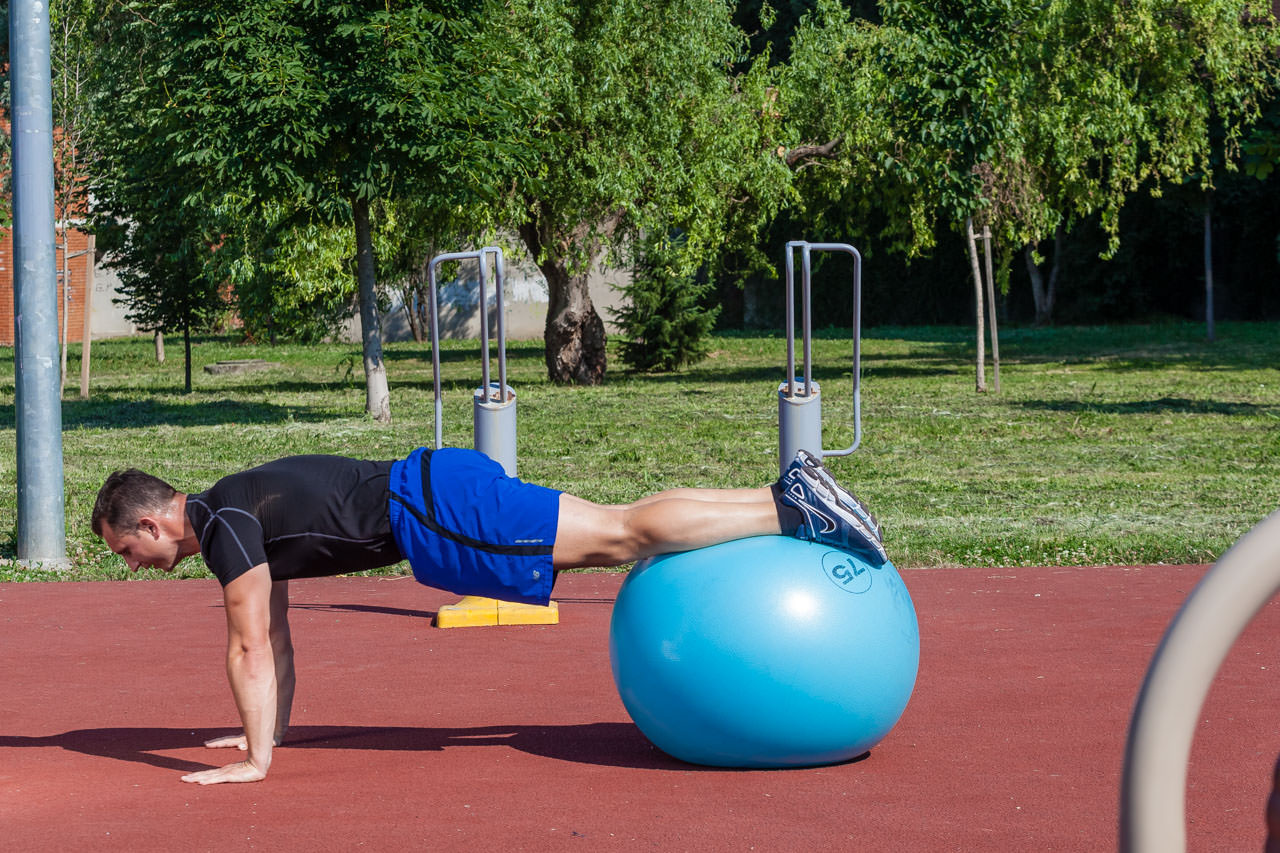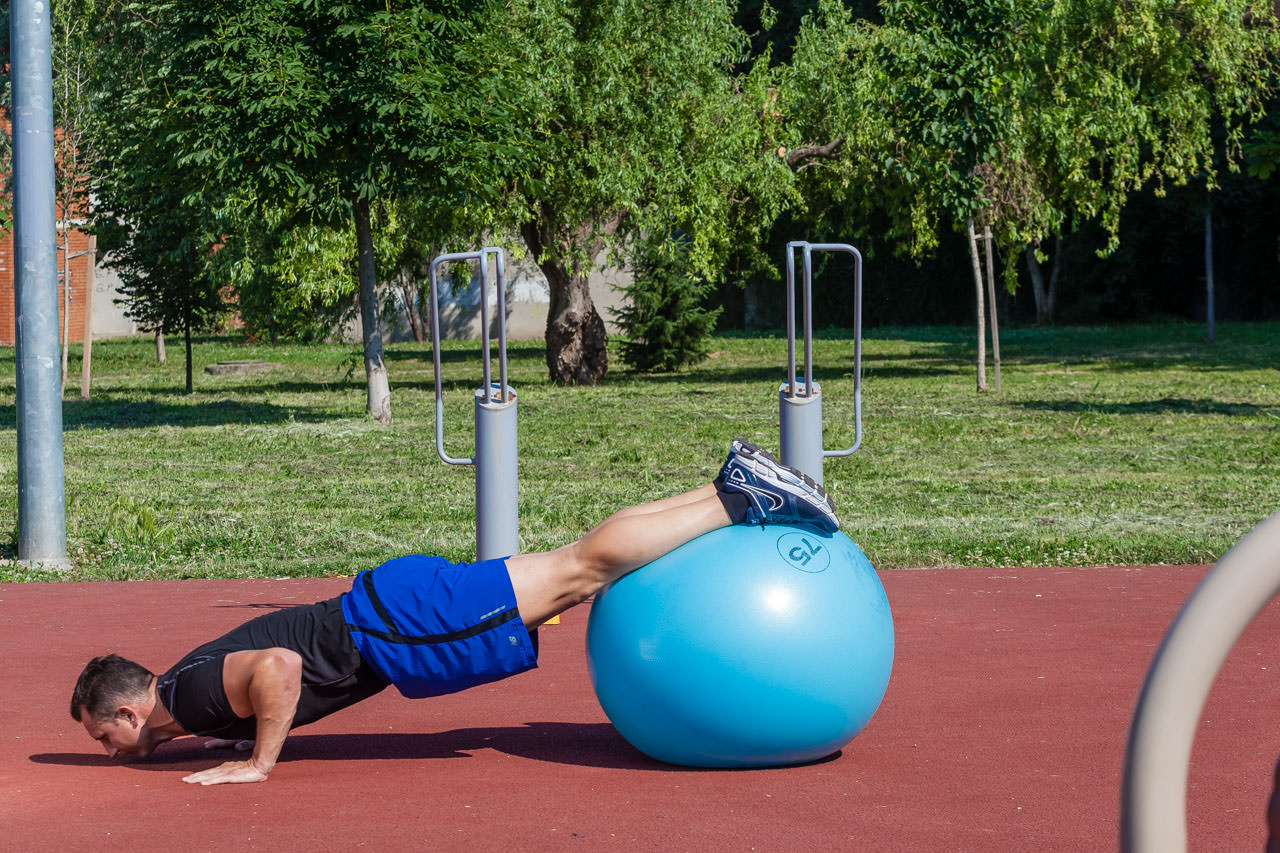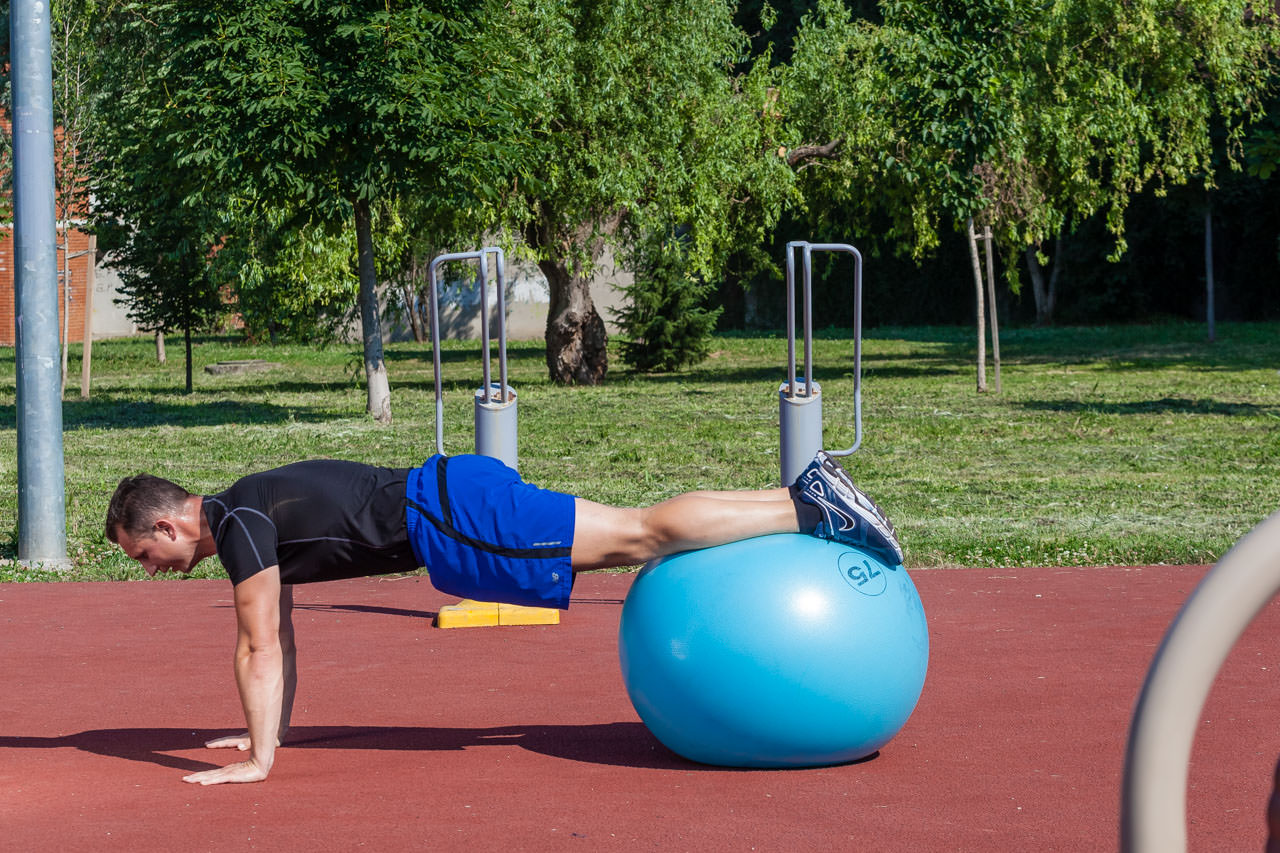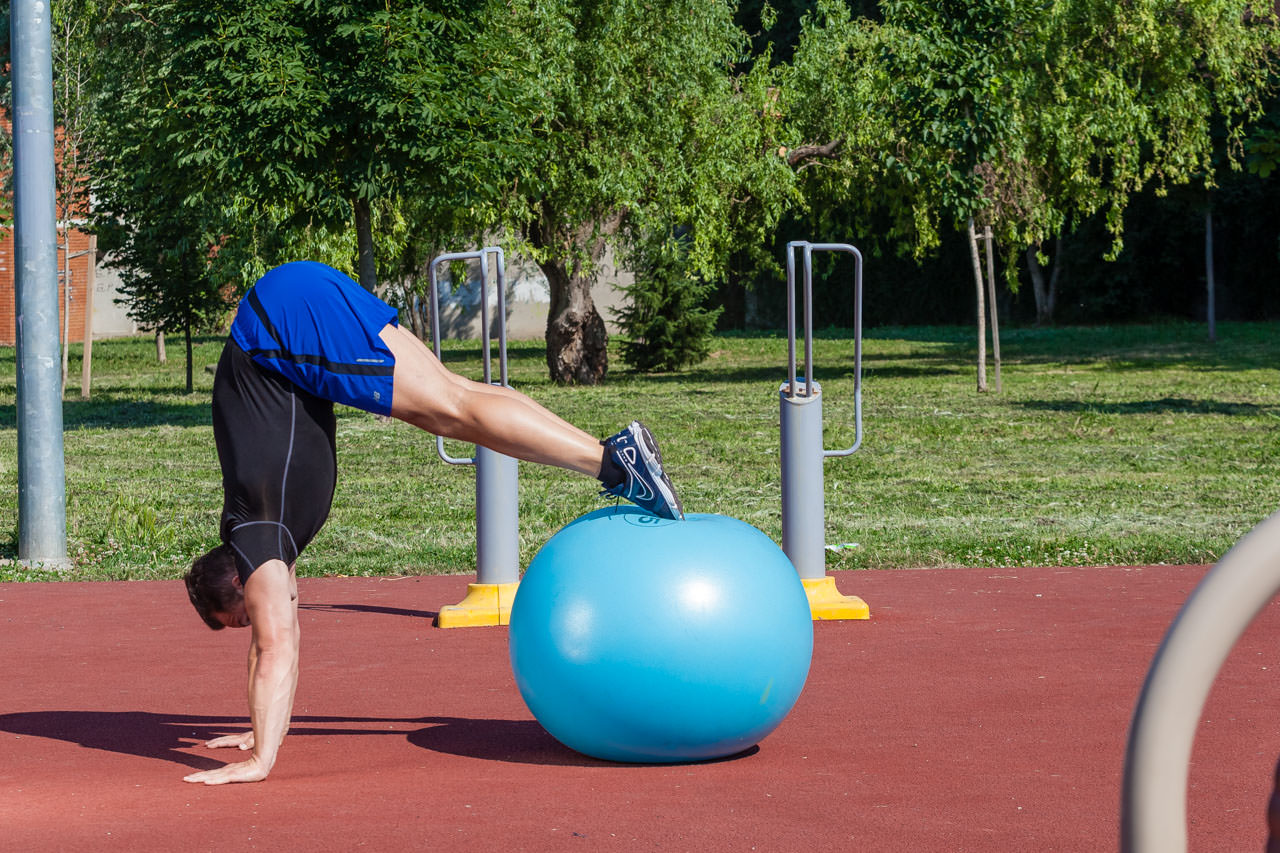 Push-Up with Jack Knife
1
Place the Swiss Ball nearby and lay on the ground in front of it with your hands on the ground shoulder width apart in a push up position. Place your lower shins on top of the ball.
2
Lower your torso downward until your chest almost touches the ground.
3
Press your upper body back up to the starting position while squeezing your chest. Pause for a second.
4
Raise your hips and with your extended legs pull the ball towards your chest. Work with your abs.
5
Lower your hips, rolling the ball back to the starting position. Repeat the exercise according to the training plan.