Primary muscles
Upper Leg
Secondary muscles
Lower Leg
Glutes
Shoulder
Equipment
Swiss Ball
Exercise description
Male exercise for the city.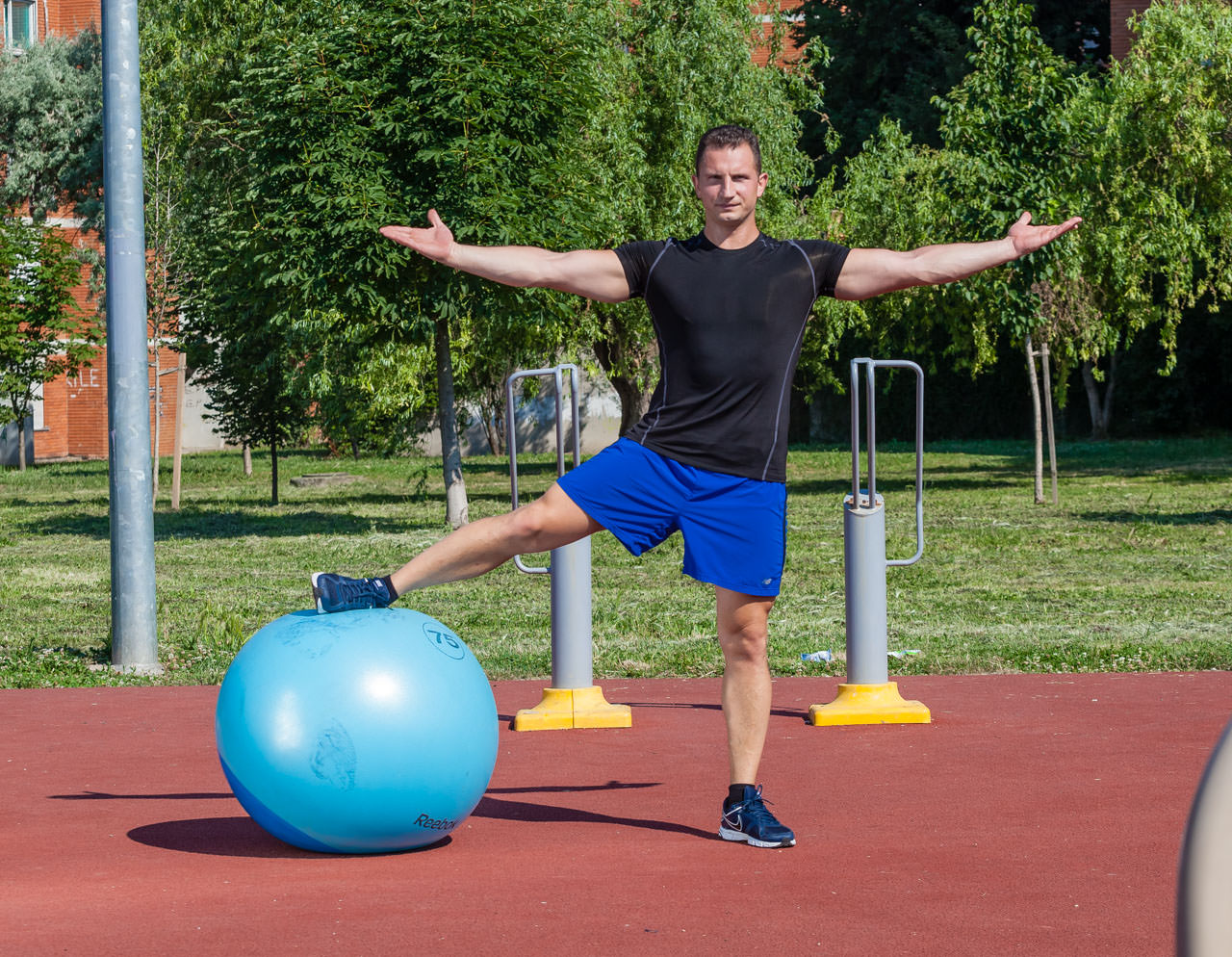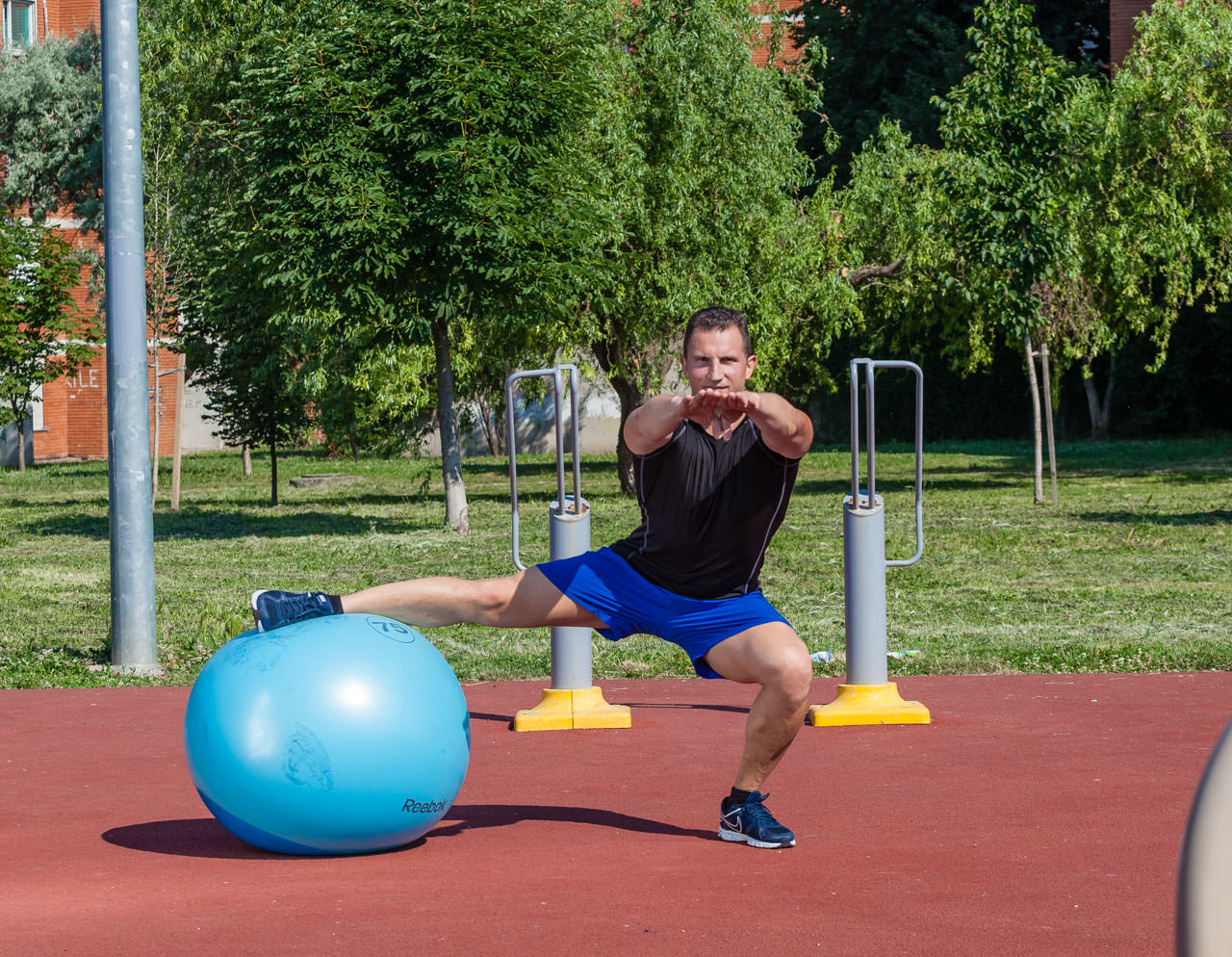 One-Leg Swiss Ball Squat
1
Stand about 3 feet next to the Swiss Ball. Your feet should be shoulder width apart from each other. Put the right foot onto the ball so that your foot is resting on it. Extend your legs and raised your arms on to the side with palms facing up. Keep your head up at all times as looking in front of you will get you off balance and also maintain a straight back.
2
Slowly lower your left leg until your thigh is parallel to the ground. At the same time, move your extended arms in front of you rotating your palms. At this point, your knee should be over your toes. Your chest should be directly above the middle of your thigh.
3
Leading with the chest and hips and contracting the quads, while you spreading back your arms, elevate your left leg back to the starting position. Repeat the exercise according to the training plan then switch legs.