Primary muscles
Glutes
Secondary muscles
Upper Leg
Equipment
Swiss Ball
Exercise description
Male exercise for the city.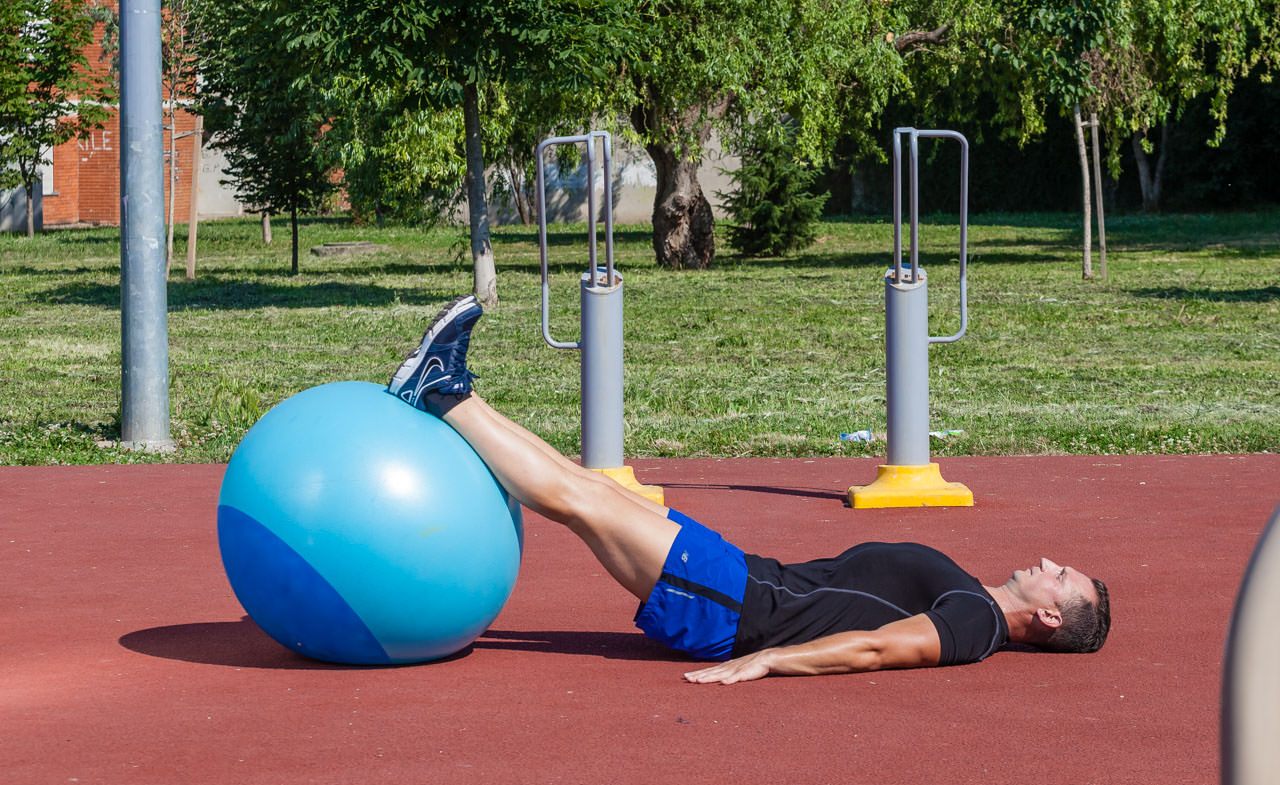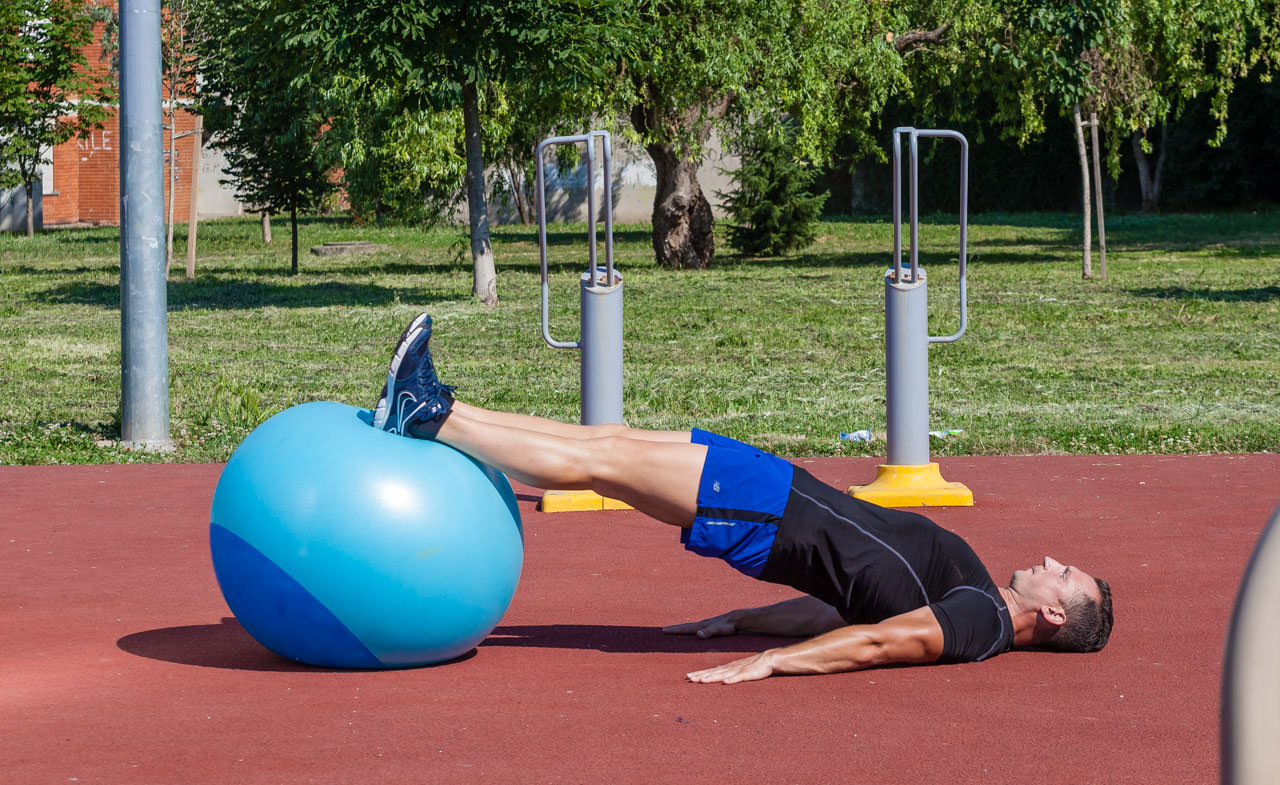 Swiss Ball Reverse Plank
1
Lie flat on the ground, place your heels up on the Swiss ball with your hips on the ground. As with the supine hip extension, place your arms on the ground away from your body.
2
Squeezing your glutes, raise your hips until they are fully extended. Pause for a second. Your body should form a straight line.
3
Lower your hips back to the starting position. Repeat the exercise according to the training plan.