Primary muscles
Back
Secondary muscles
Lower Leg
Forearm
Upper Leg
Traps
Equipment
Barbell
Exercise description
Male exercise for the city.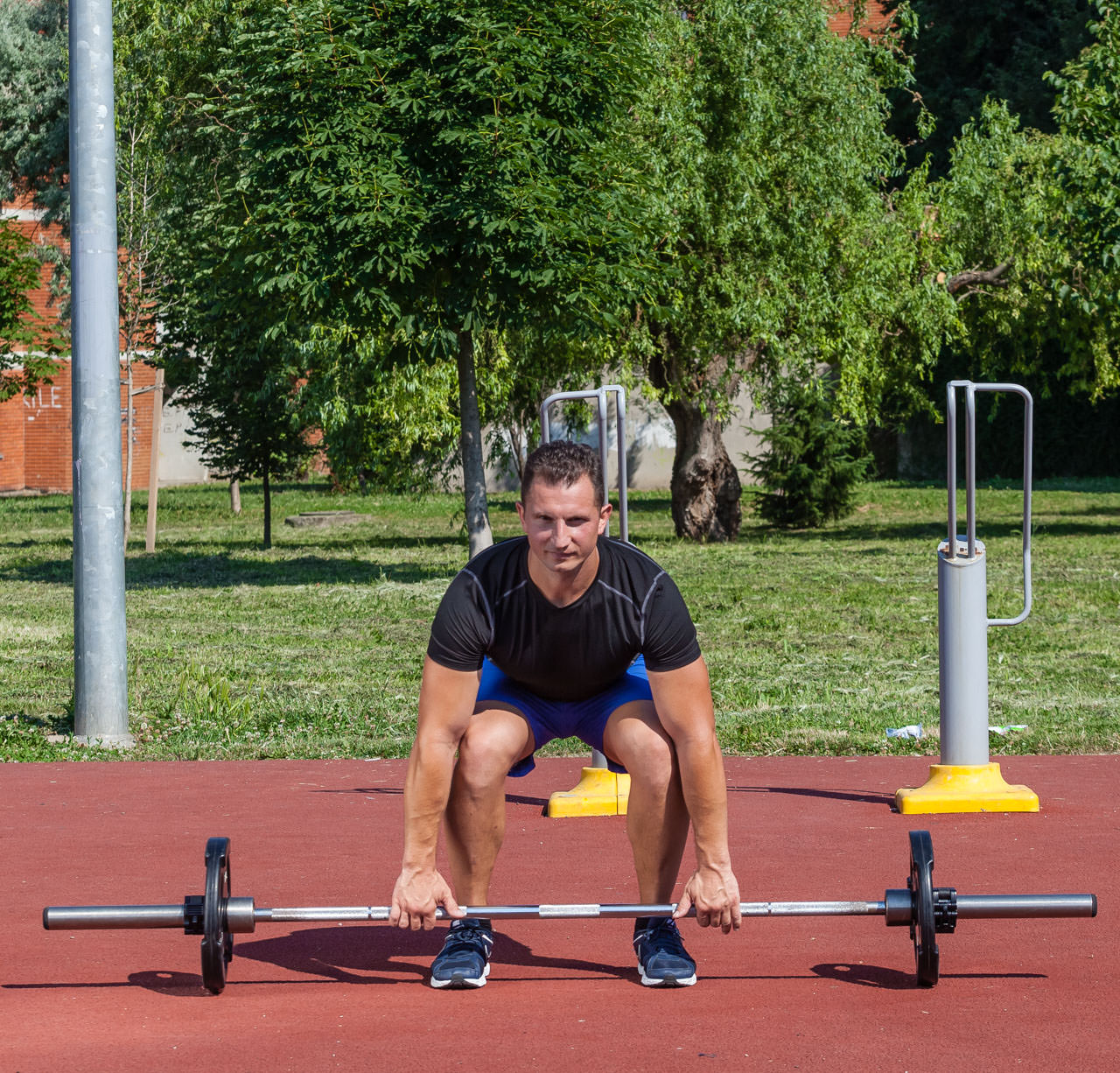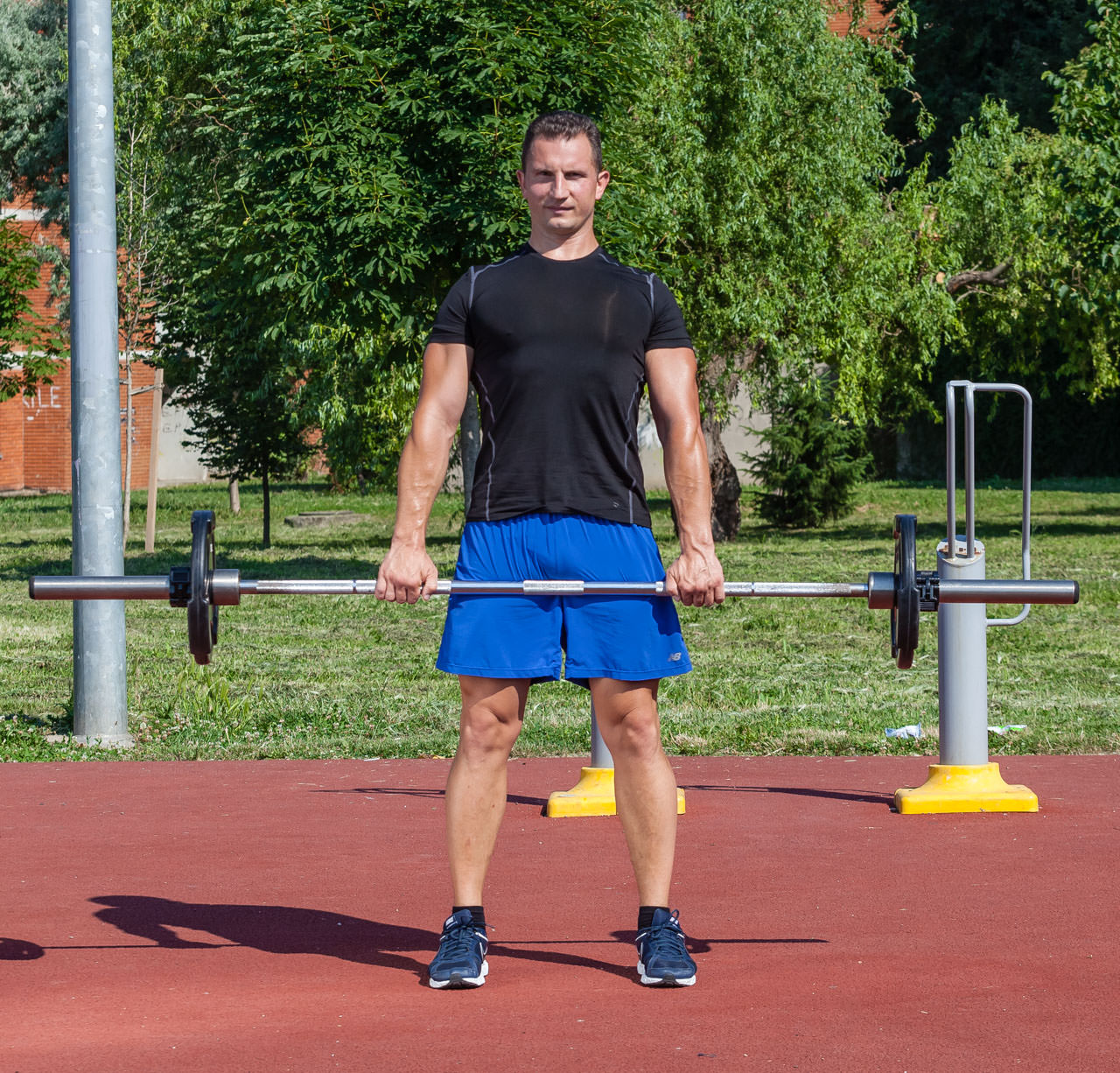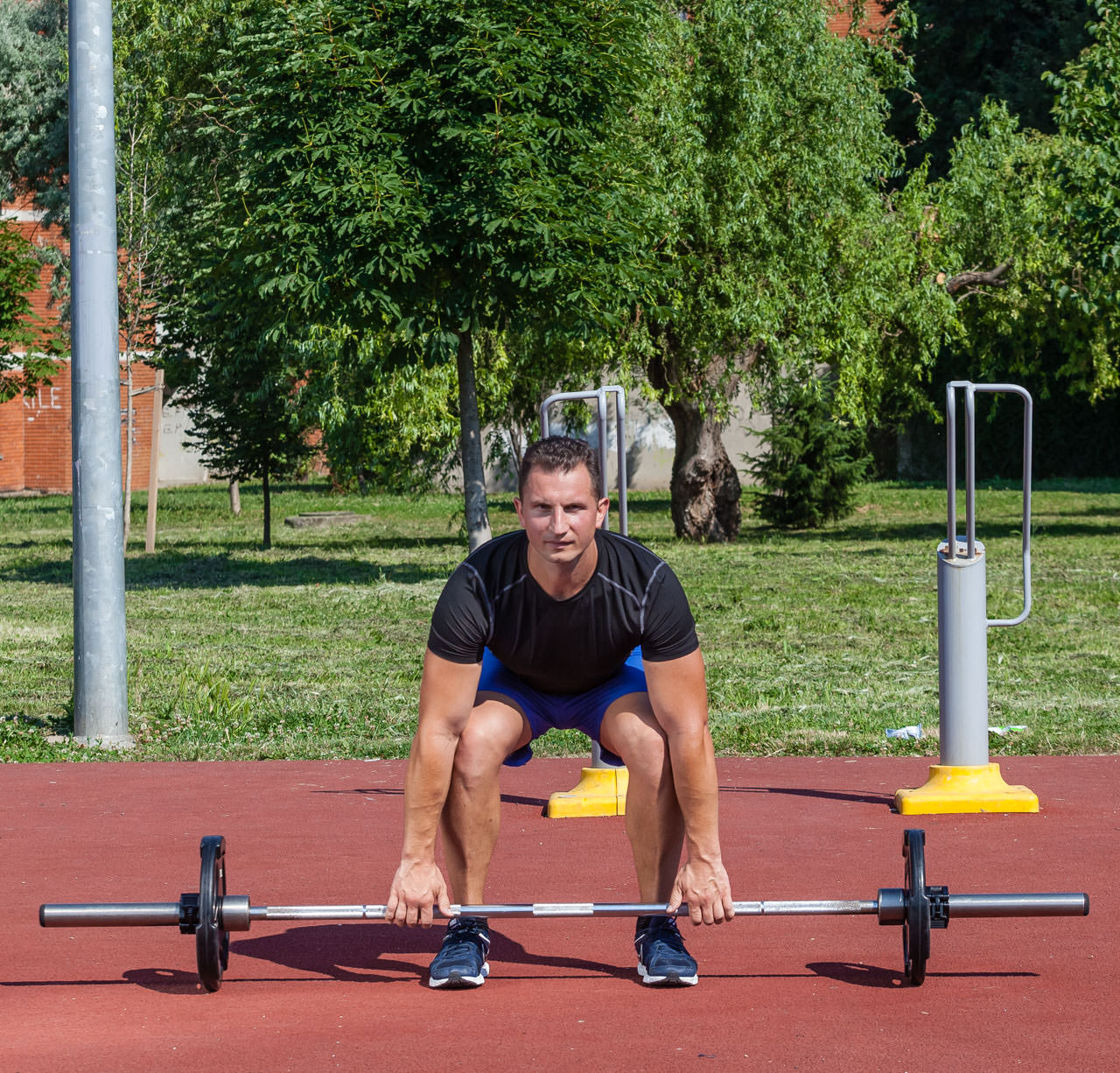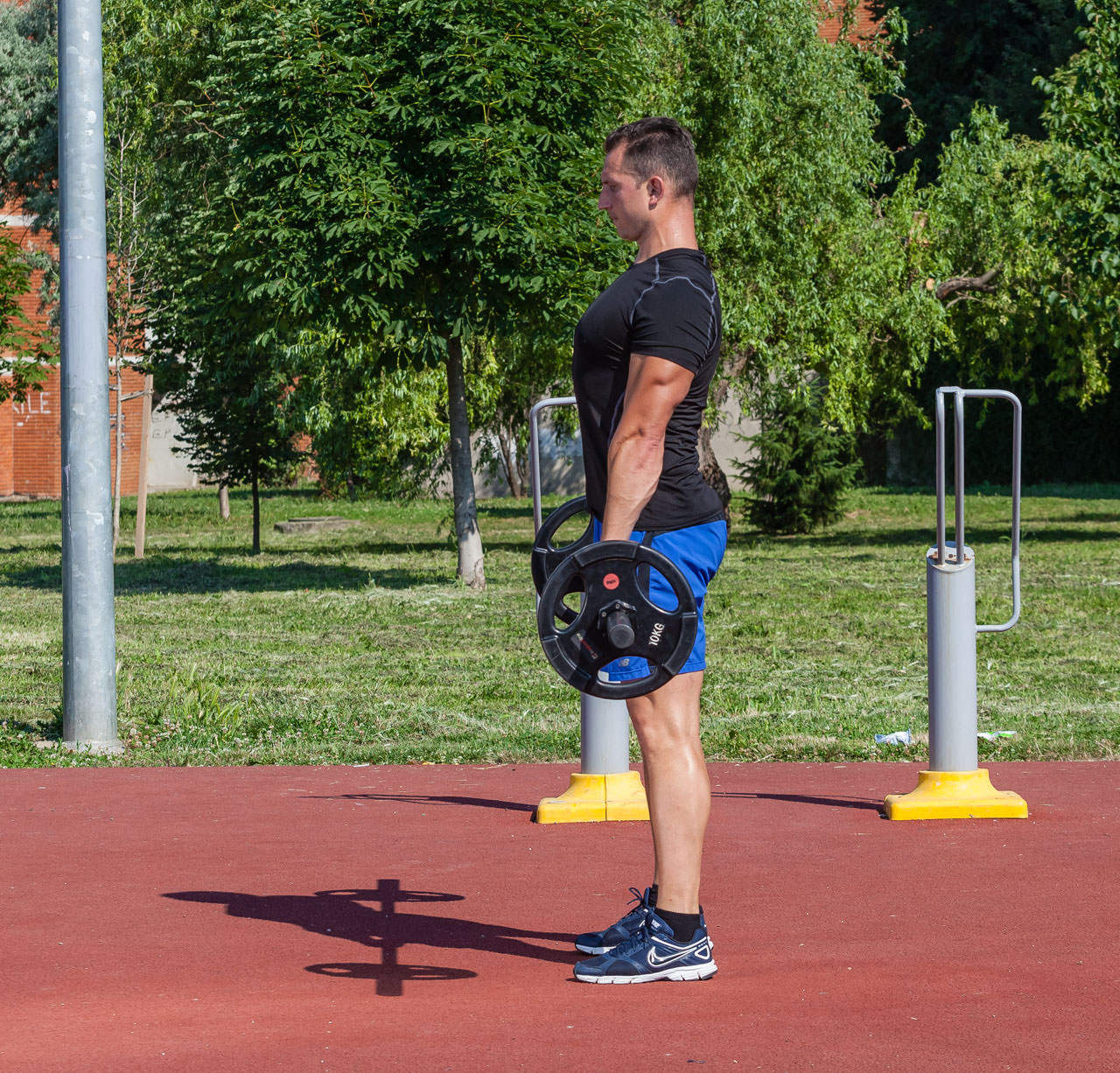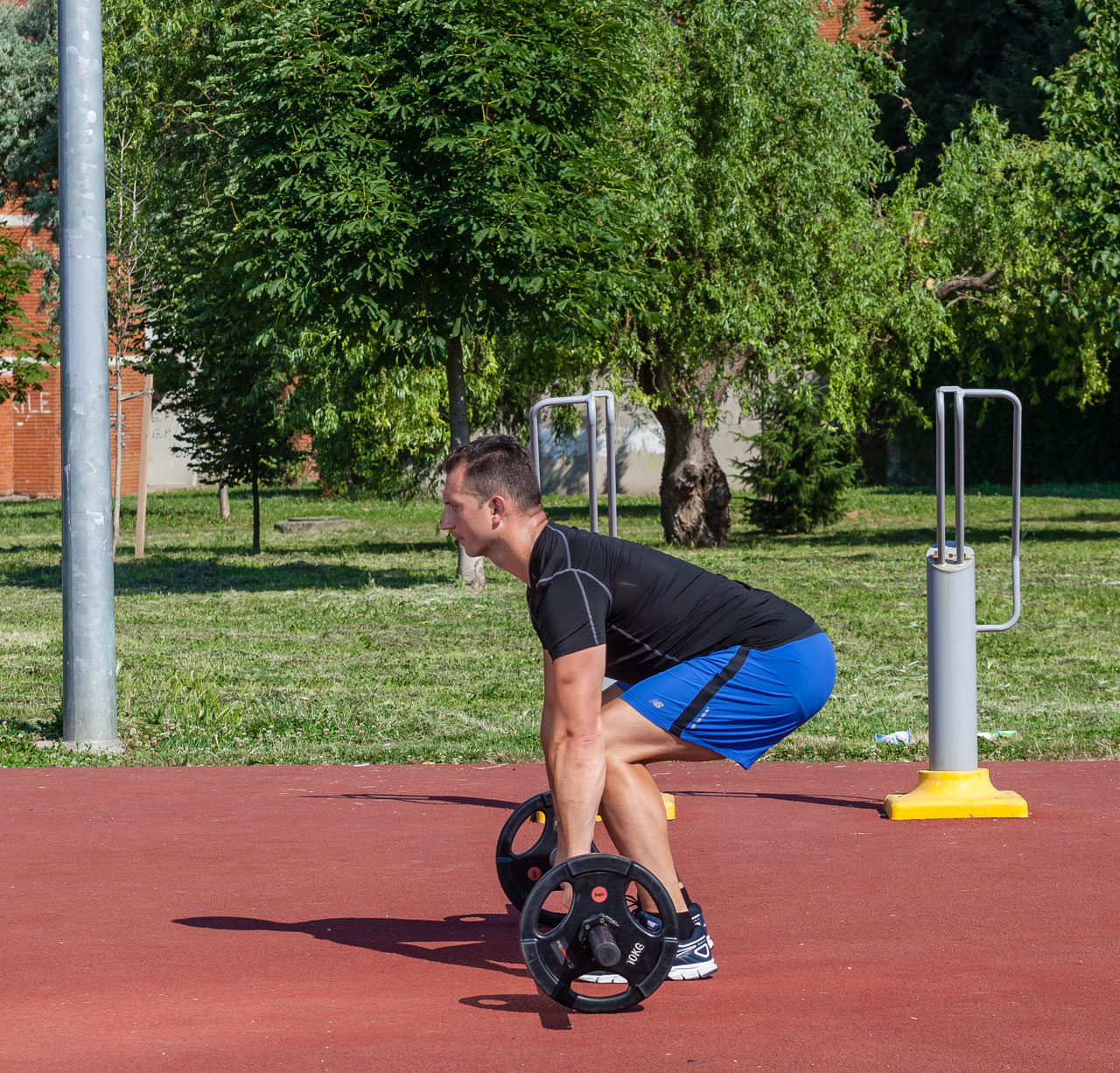 Barbell Deadlift
1
Stand in front of a loaded barbell. While keeping the back as straight as possible, bend your knees, bend forward and grasp the bar using a medium (shoulder width) overhand grip.
2
While holding the bar, start the lift by pushing with your legs while simultaneously getting your torso to the upright position. In the upright position, stick your chest out and contract the back by bringing the shoulder blades back.
3
Go back to the starting position by bending at the knees while simultaneously leaning the torso forward at the waist while keeping the back straight. When the weights on the bar touch the ground you are back at the starting position. Repeat the exercise according to the training plan.