Primary muscles
Triceps
Equipment
Dumbbell
Exercise description
Male exercise for the city.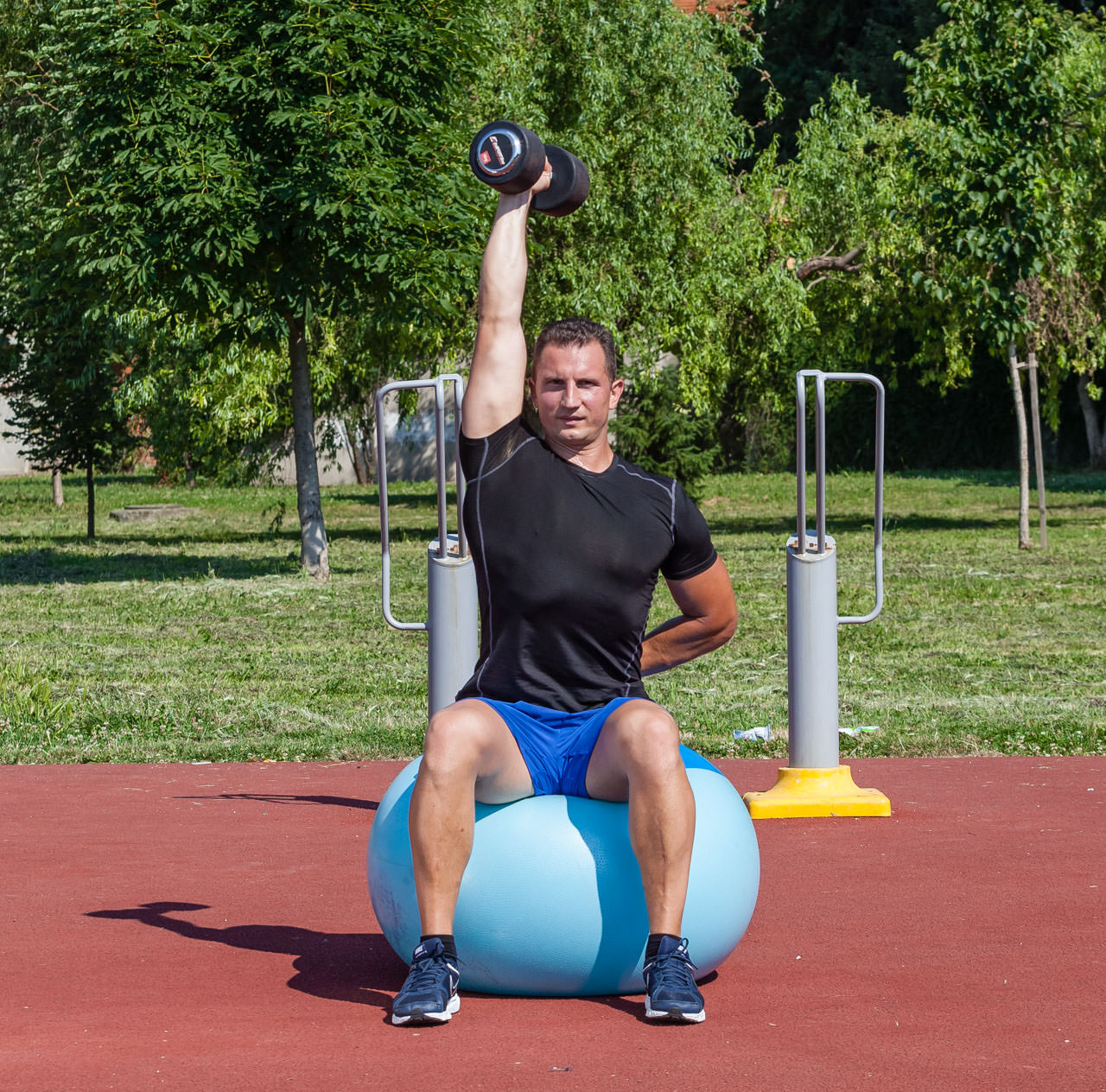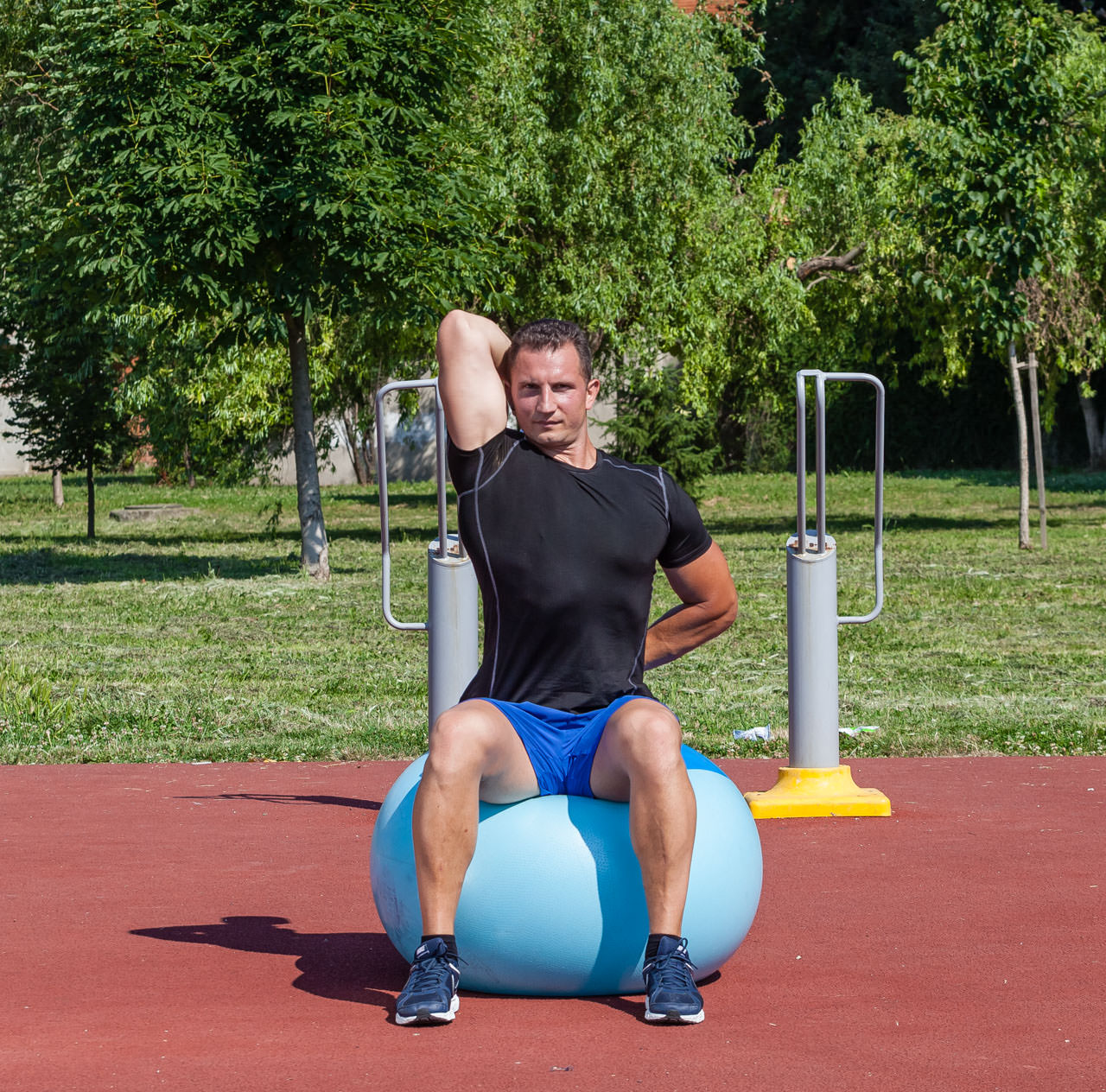 One-Arm Seated Triceps Press
1
Sit down on a bench or Swiss ball and grasp a dumbbell with one hand and hold it overhead at arm's length. The palm of the hand should be facing inward.
2
Keeping your upper arm close to your head (elbow in) and perpendicular to the ground, lower the dumbbell in a semicircular motion behind your head until your forearm touch your biceps.
3
Go back to the starting position by using the triceps to raise the dumbbell. Repeat the exercise according to the training plan then switch arms.