Primary muscles
Back
Secondary muscles
Biceps
Forearm
Traps
Equipment
None
Exercise description
Male exercise for the city.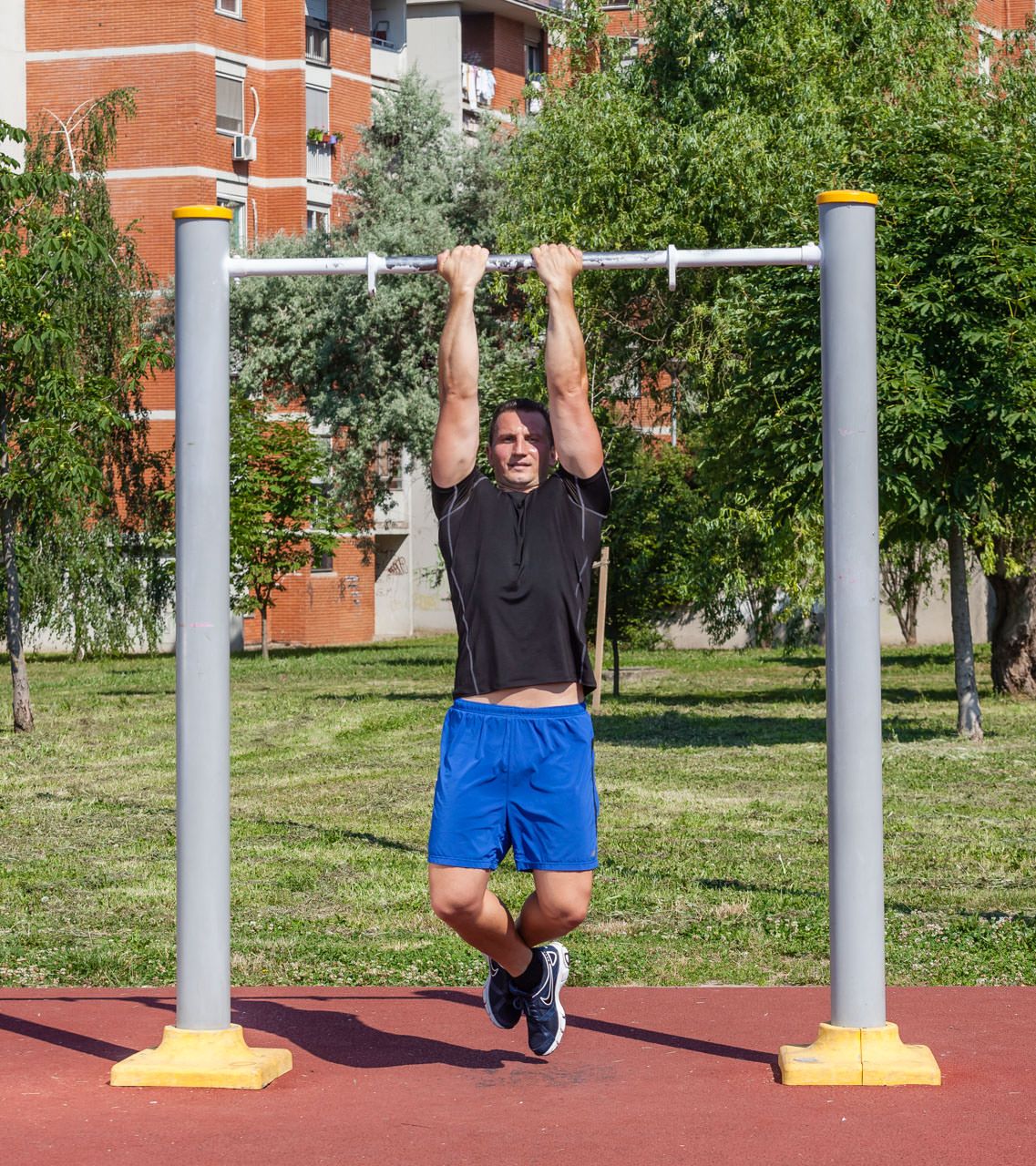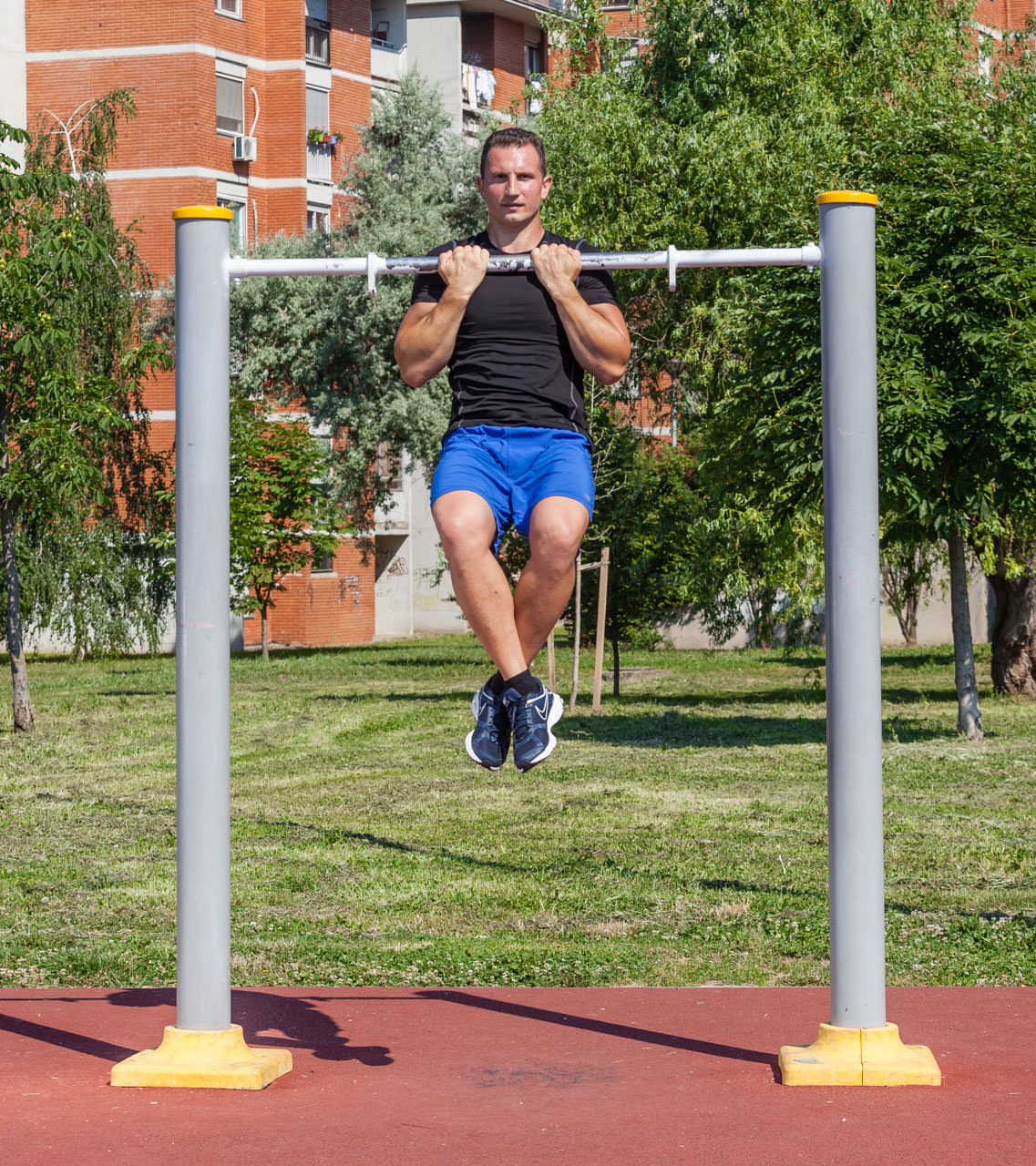 Close-Grip Pullup
1
Step up to the bar and grasp it with your palms facing you and arms close together. Your arms should be fully extended.
2
Cross your ankles and bend your knees.
3
Pull your body up until your elbows are completely bent and close to your body, reaching your chin (or upper chest – harder) to the bar. Squeeze with your lats and hold for a second.
4
Lower your body until your arms are fully extended in the starting position. Repeat the exercise according to the training plan.