Primary muscles
Legs
Equipment
Rope
Exercise description
Male exercise for the city.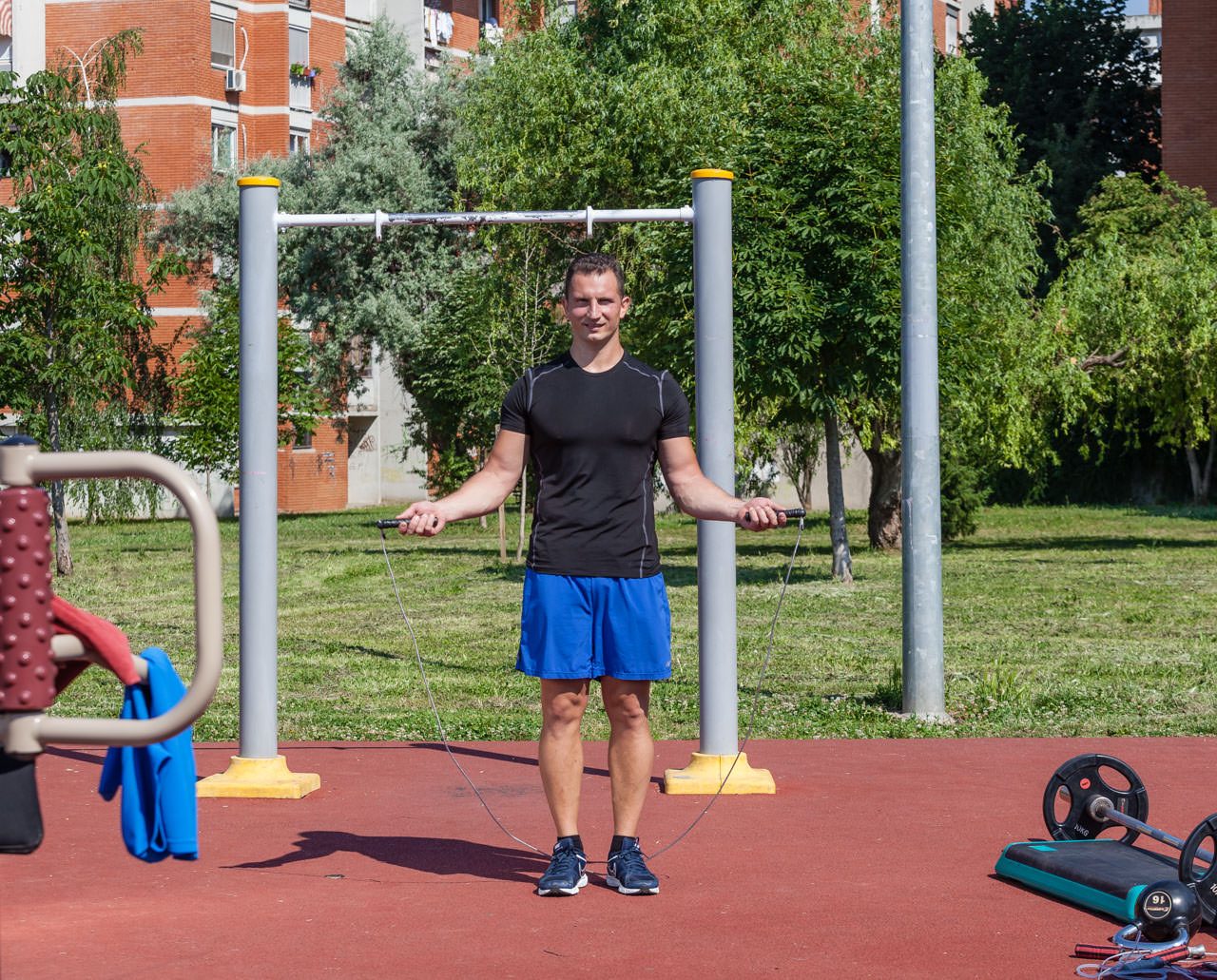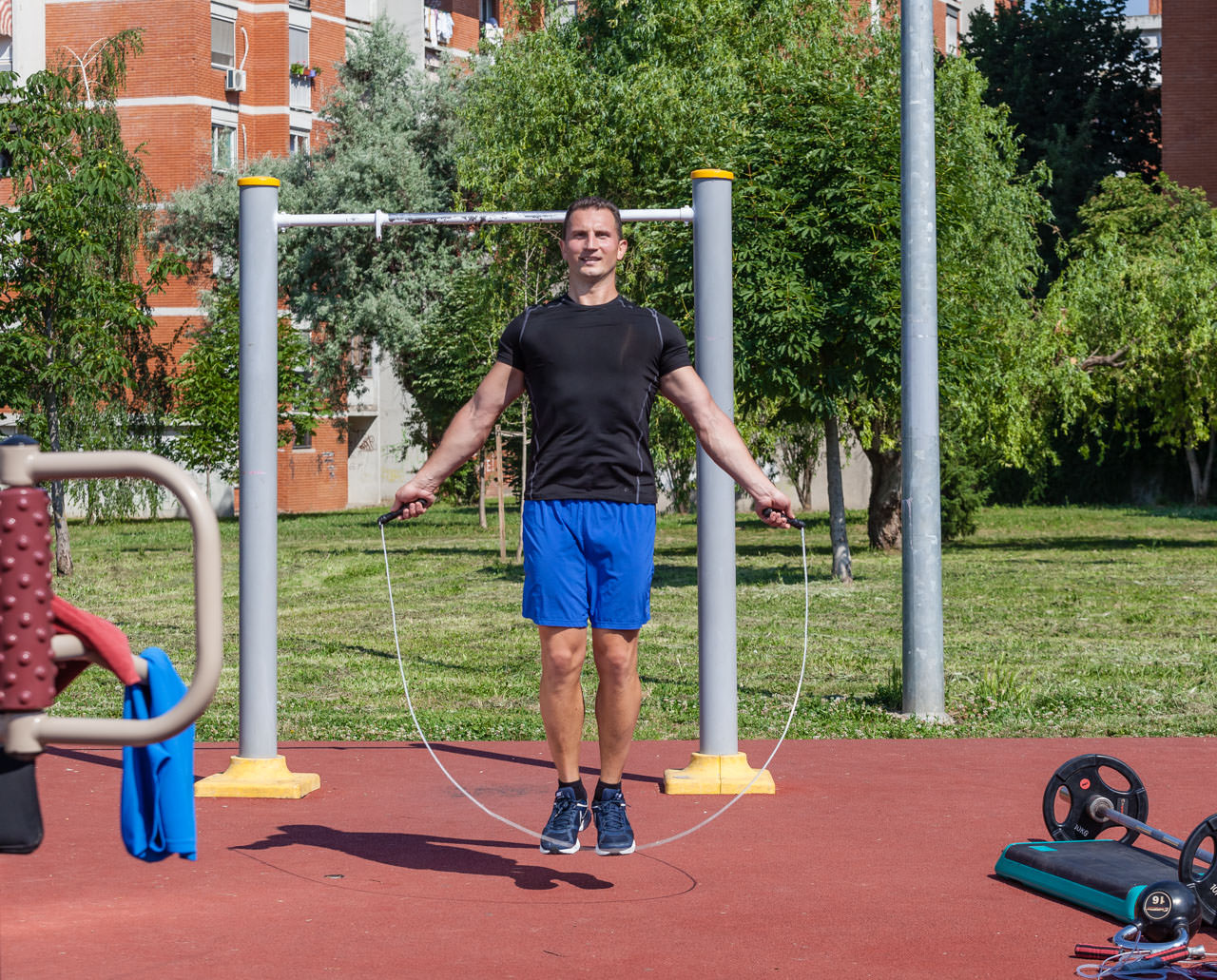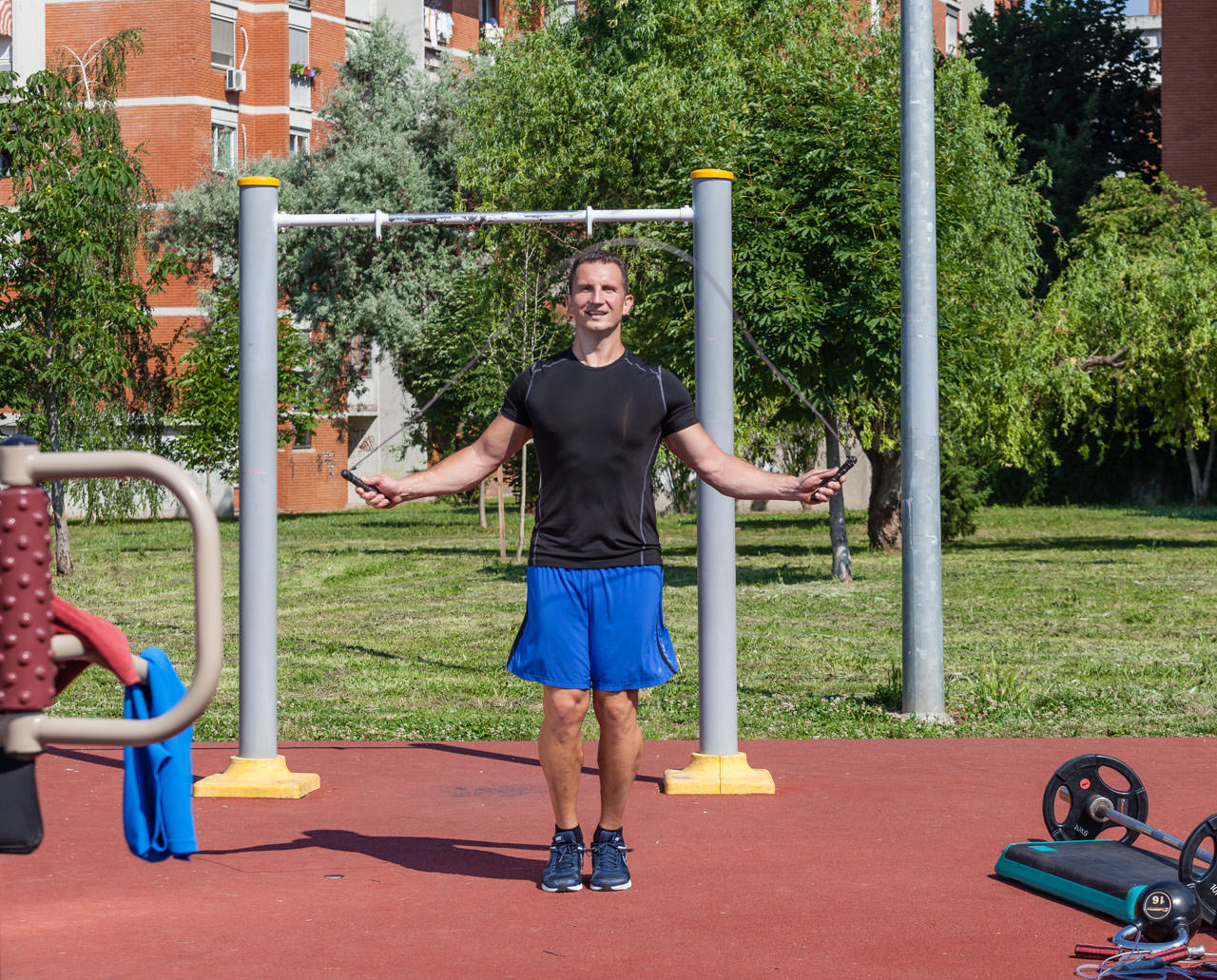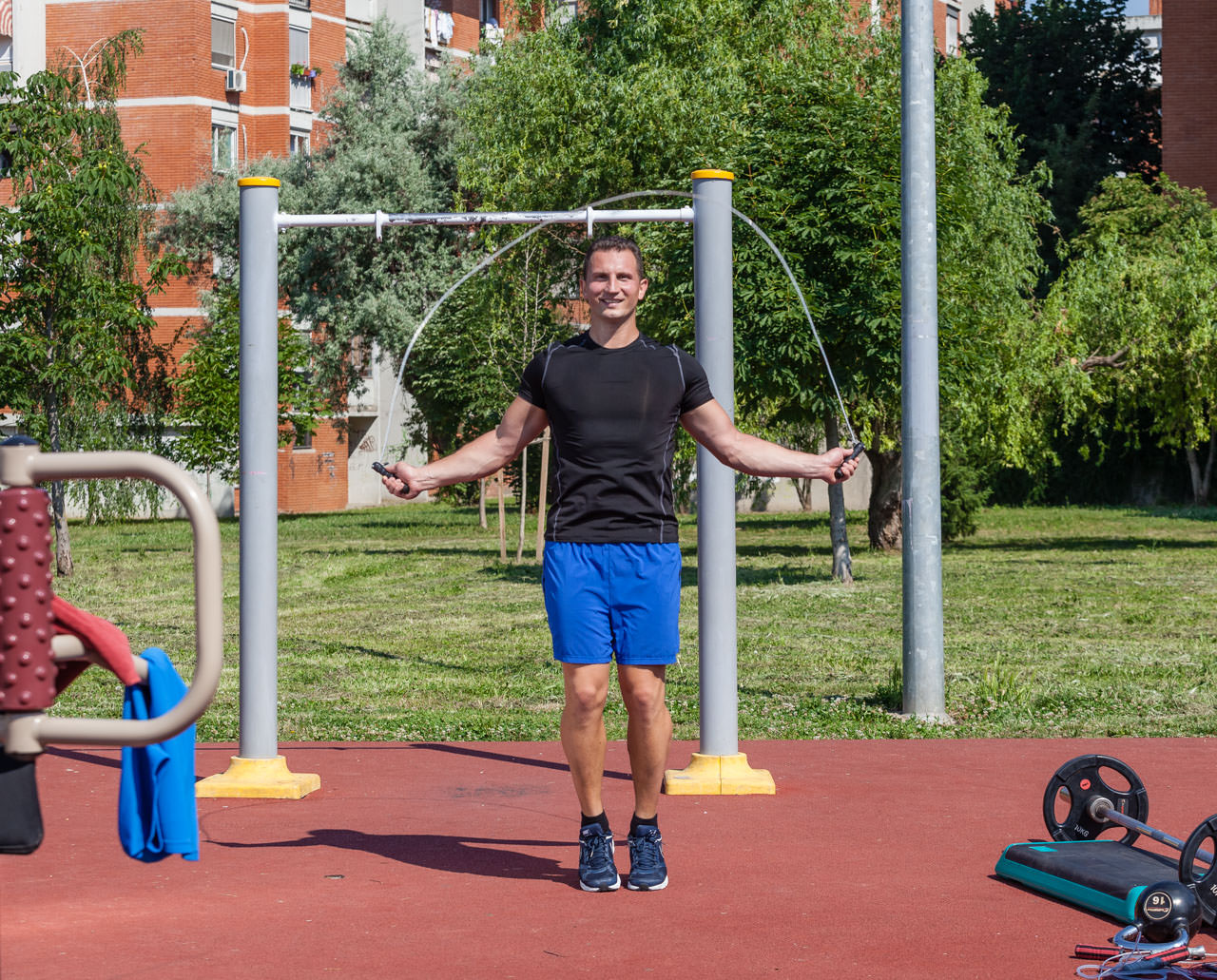 Rope Jumping
1
Hold an end of the rope in each hand. Position the rope behind you on the ground.
2
Raise your arms up and turn the rope over your head bringing it down in front of you.
3
When it reaches the ground, jump over it. Repeat the exercise according to the training plan.