Primary muscles
Abs
Shoulder
Secondary muscles
Legs
Arms
Chest
Equipment
Plate
Exercise description
Male exercise for the city.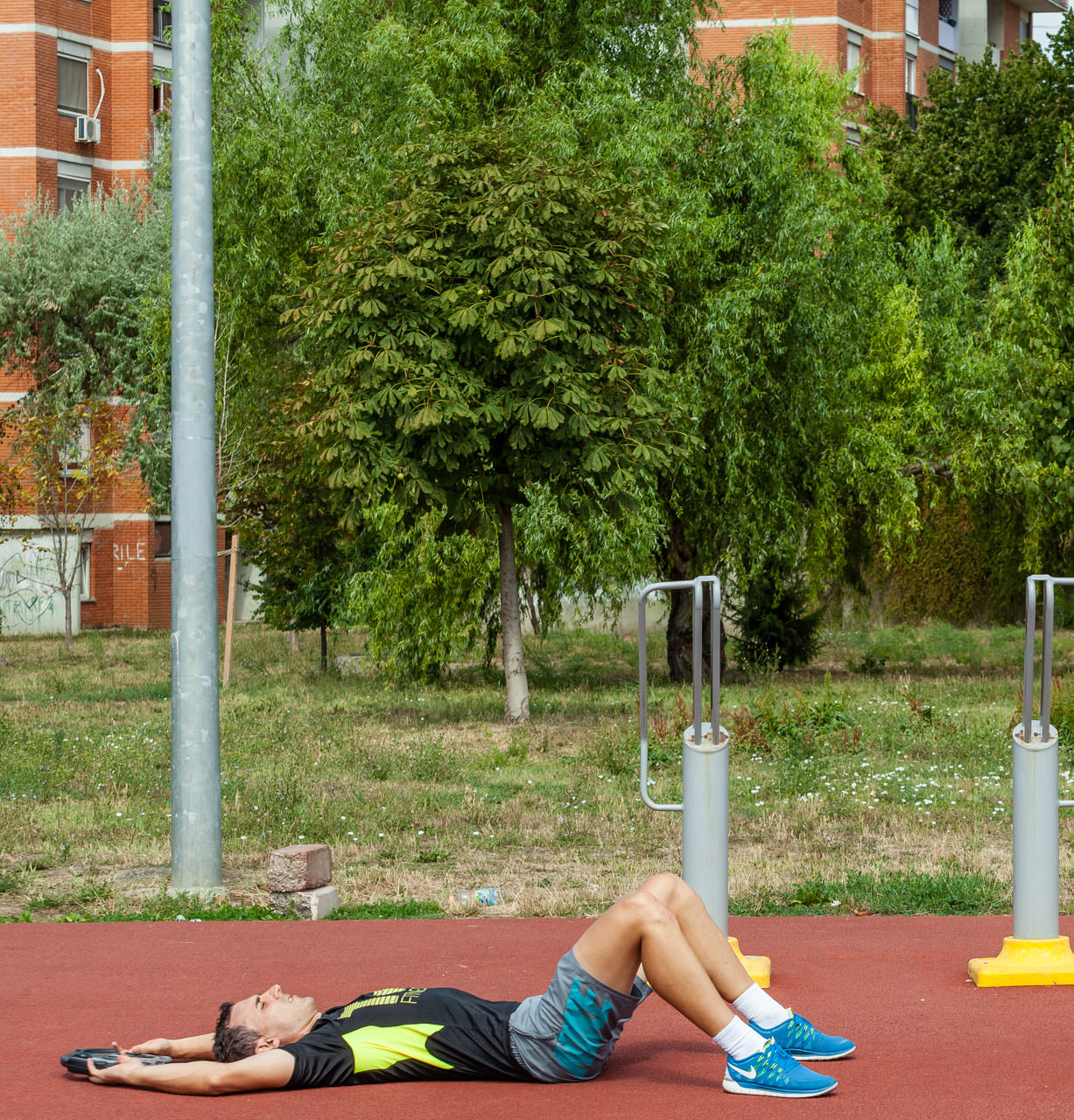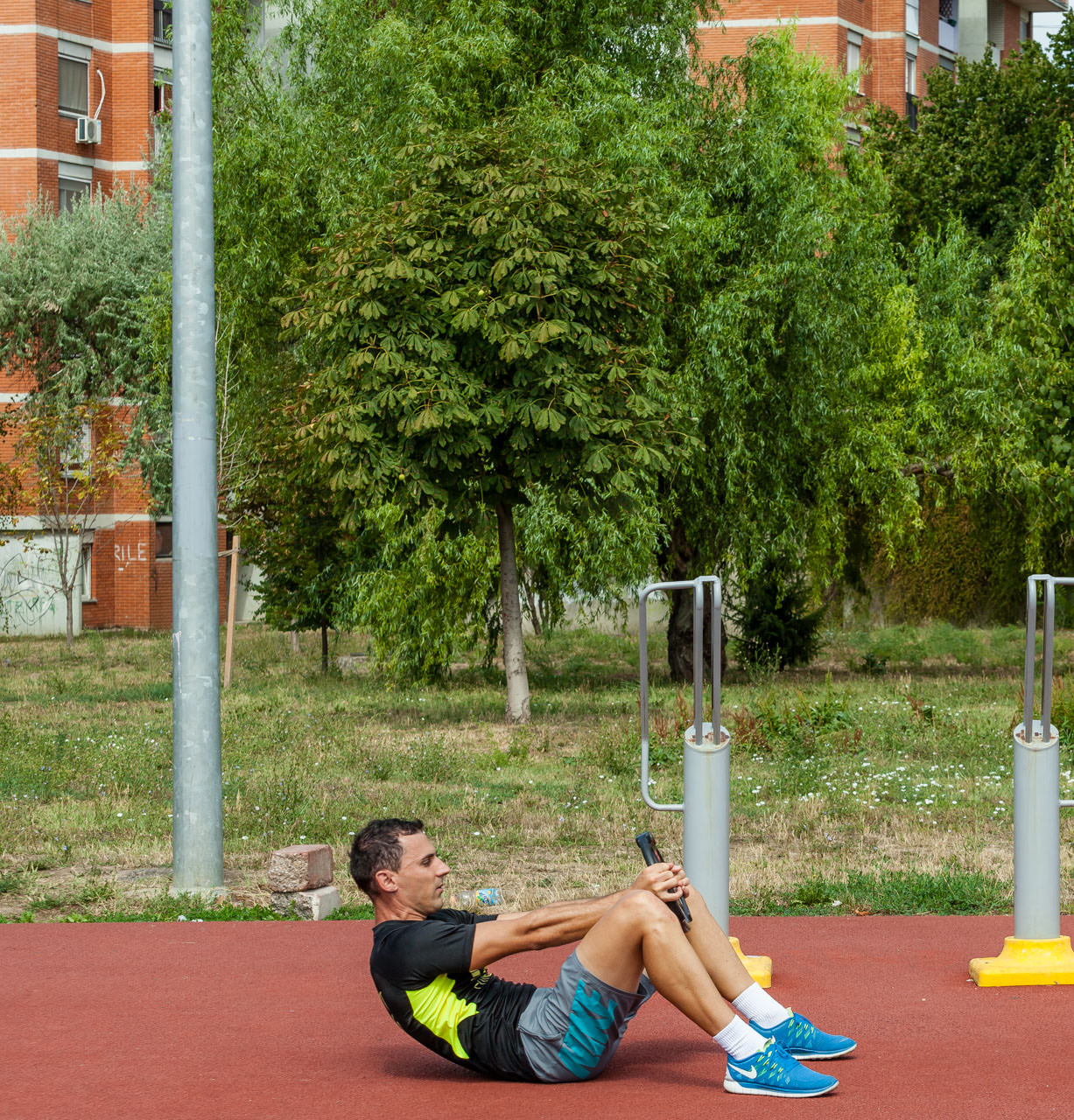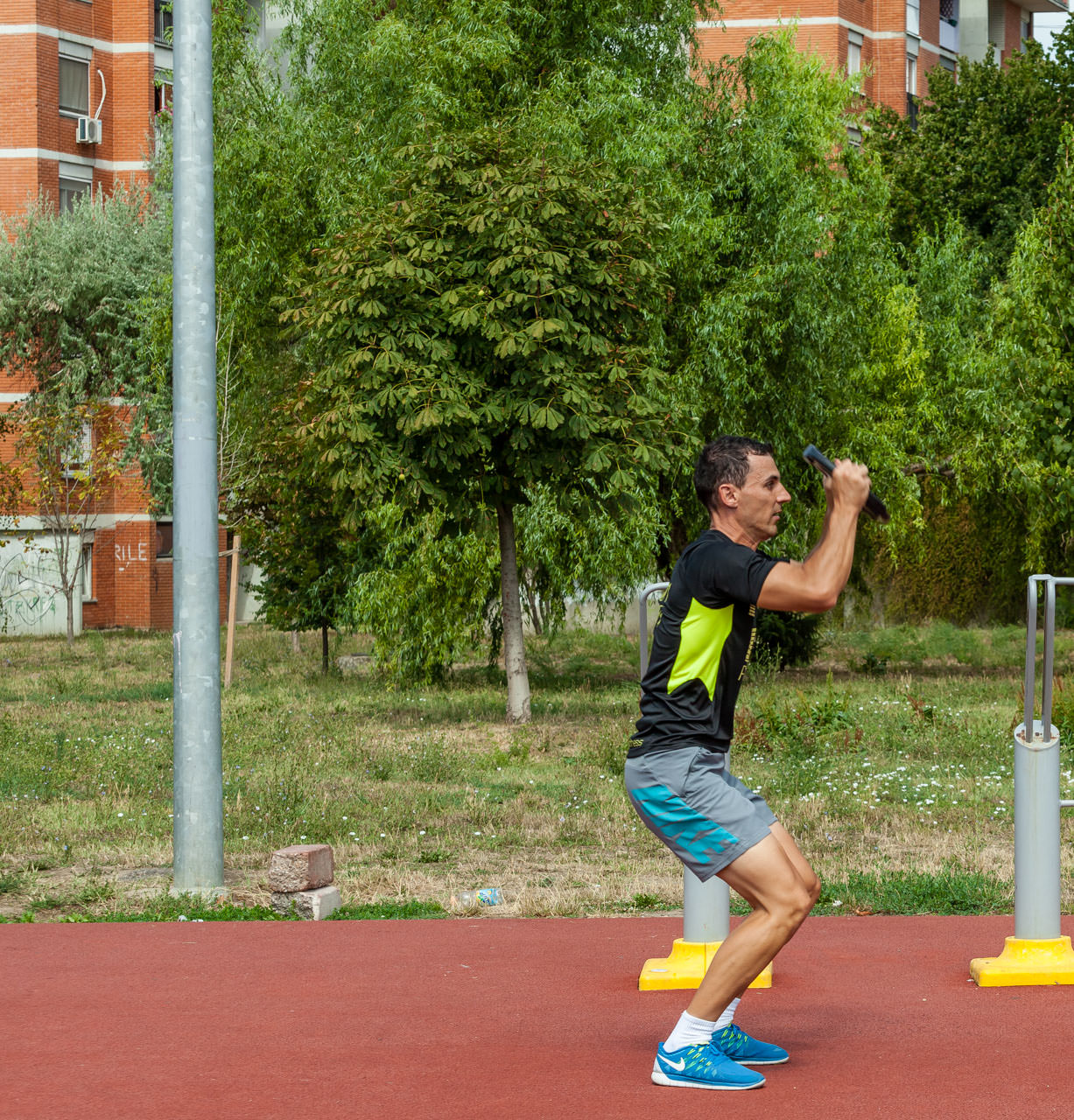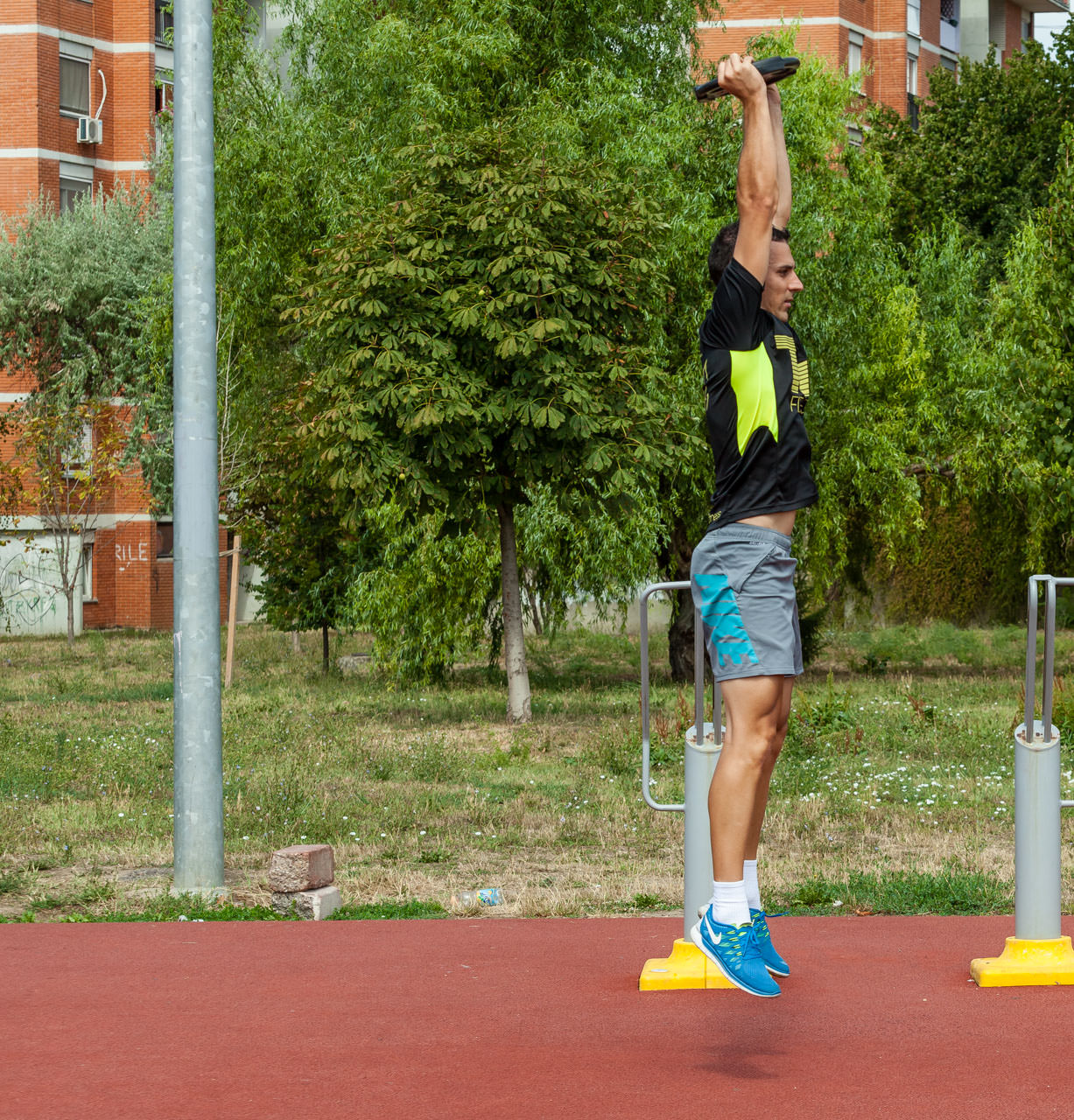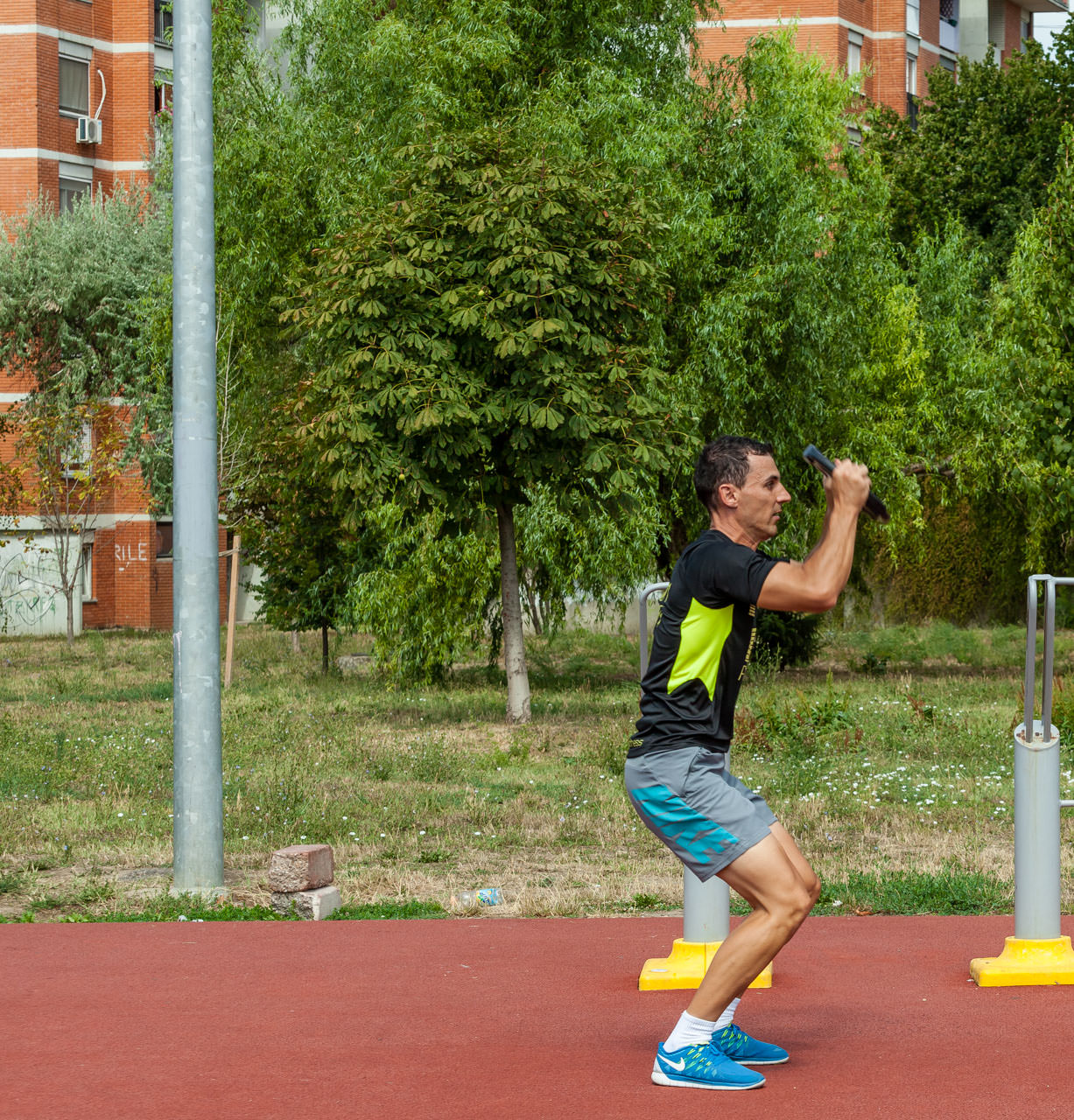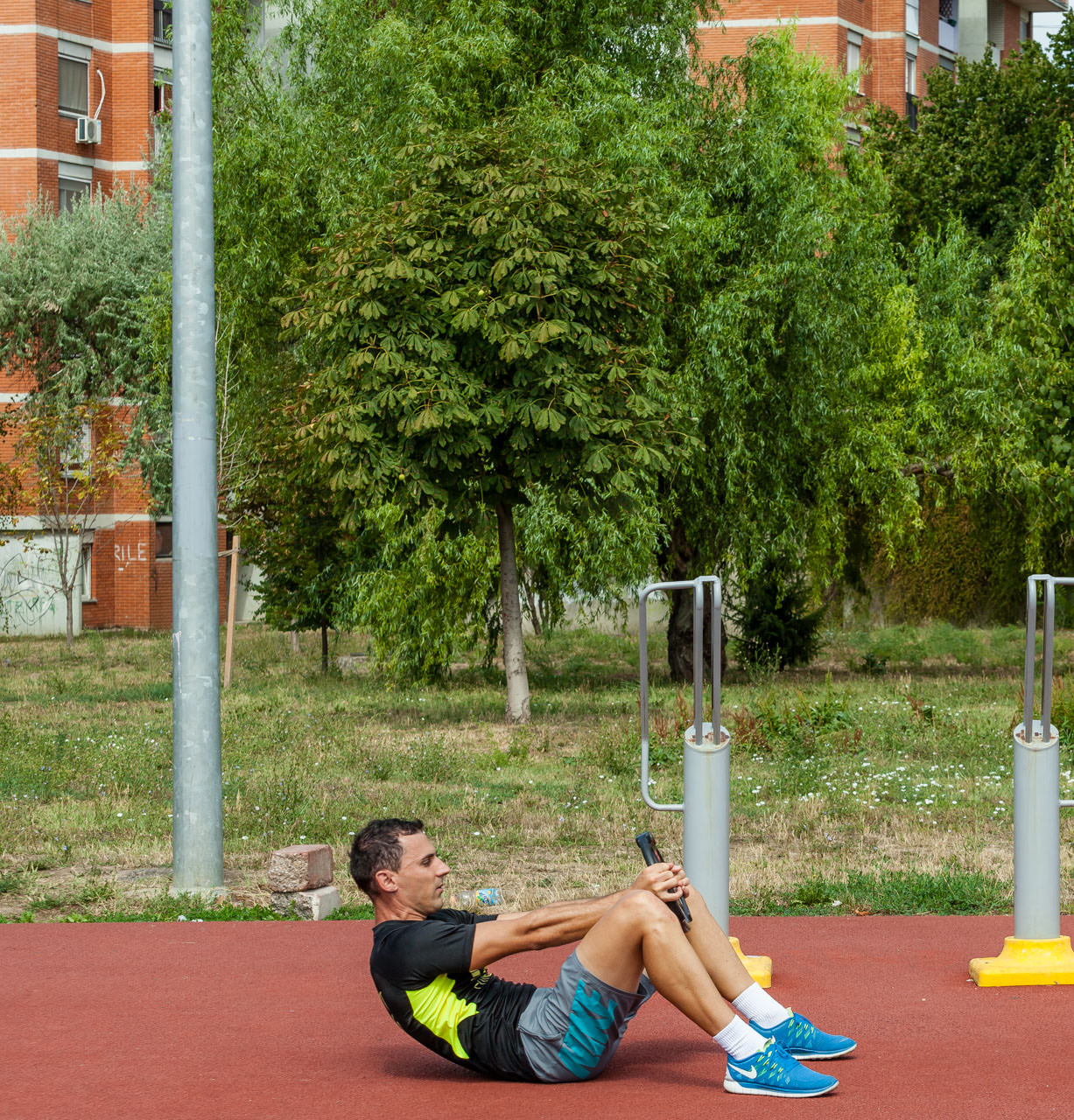 Plate Sit Up Jump
1
Lying on your back with knees bent, hold a plate behind your head.
2
Tighten your abs, curl up using the weight of dumbbell to bring you forward (hands in front of you toward your bent knees).
3
Lift your body from the ground and stand into the squat position.
4
Finish the movement by jumping in the air and bringing your hands with dumbbell over your head. Return to the starting position and repeat the exercise according to the training plan.