Primary muscles
Upper Leg
Secondary muscles
Glutes
Back
Traps
Equipment
Dumbbell
Exercise description
Male exercise for the city.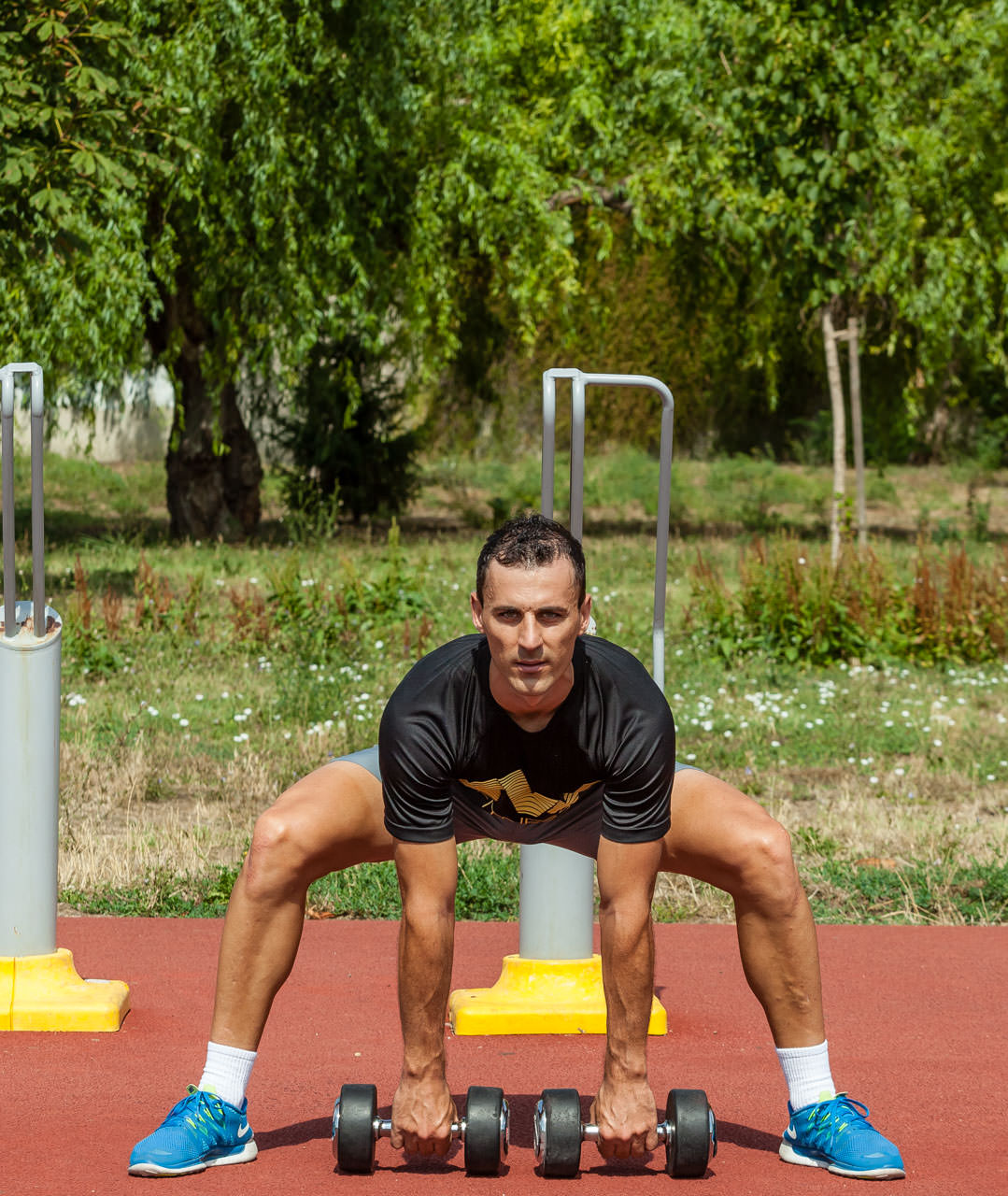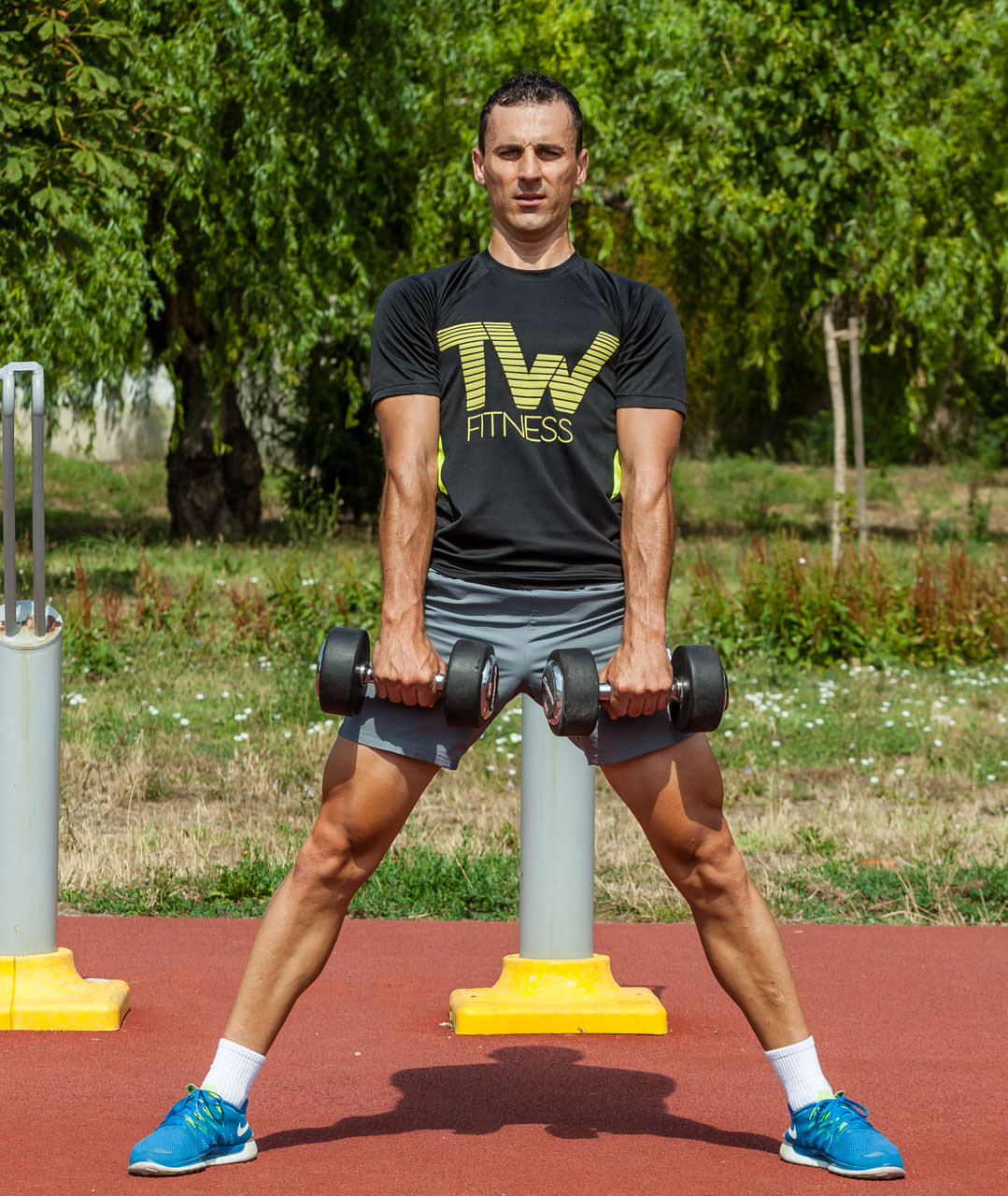 Dumbbell Sumo Deadlift
1
Stand with your feet very wide, wider than shoulder width apart with pair of dumbbells in the middle of your feet. Make sure your toes point outwards. Bend at the hips to grab dumbbells with both hands, arms hanging in front of you.
2
Tighten your abs and lift the dumbbells by straightening your legs and standing up straight.
3
Keeping your chest and head up, lower your hips until the dumbbells passes through the knees. Make sure to keep your weight on the heels and bend through your hips and knees. Repeat the exercise according to the training plan.