Primary muscles
Upper Leg
Secondary muscles
Lower Leg
Glutes
Equipment
Medicine Ball
Exercise description
Male exercise for the city.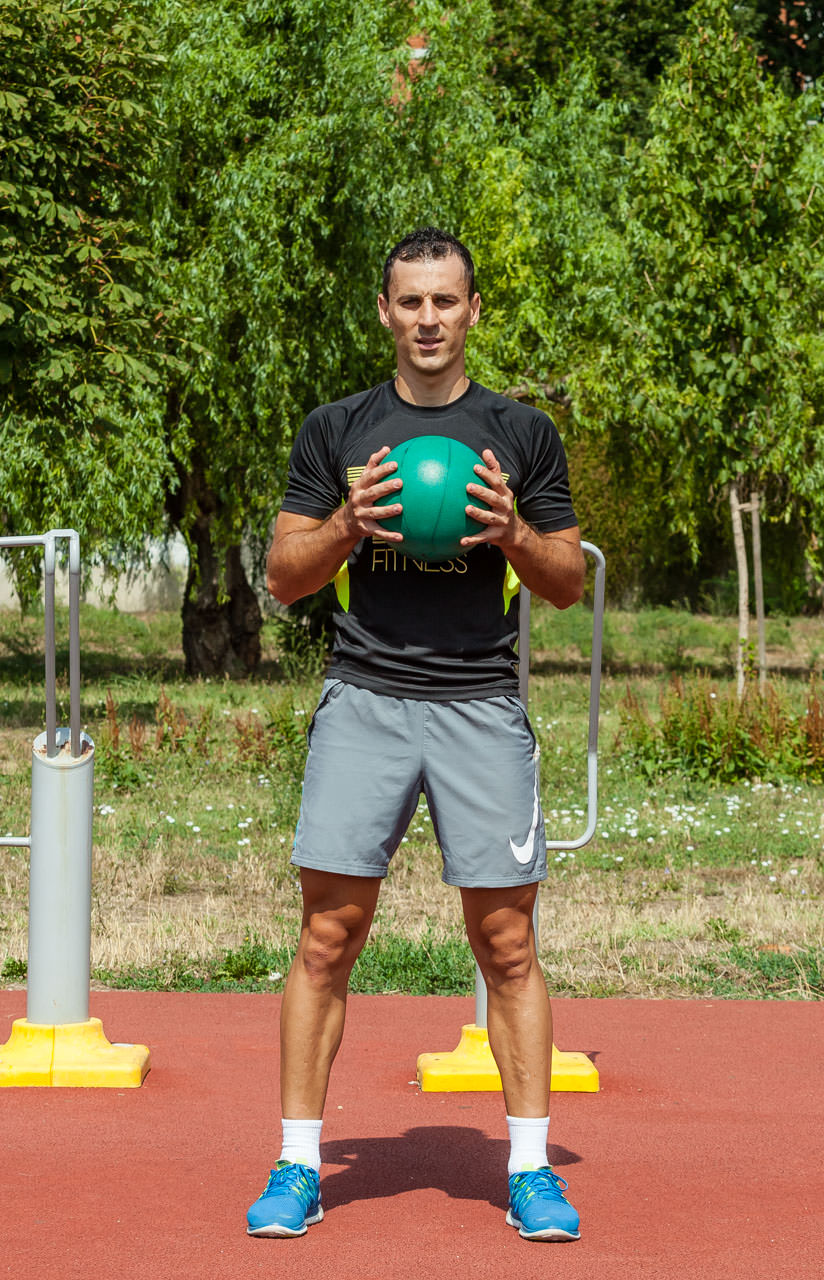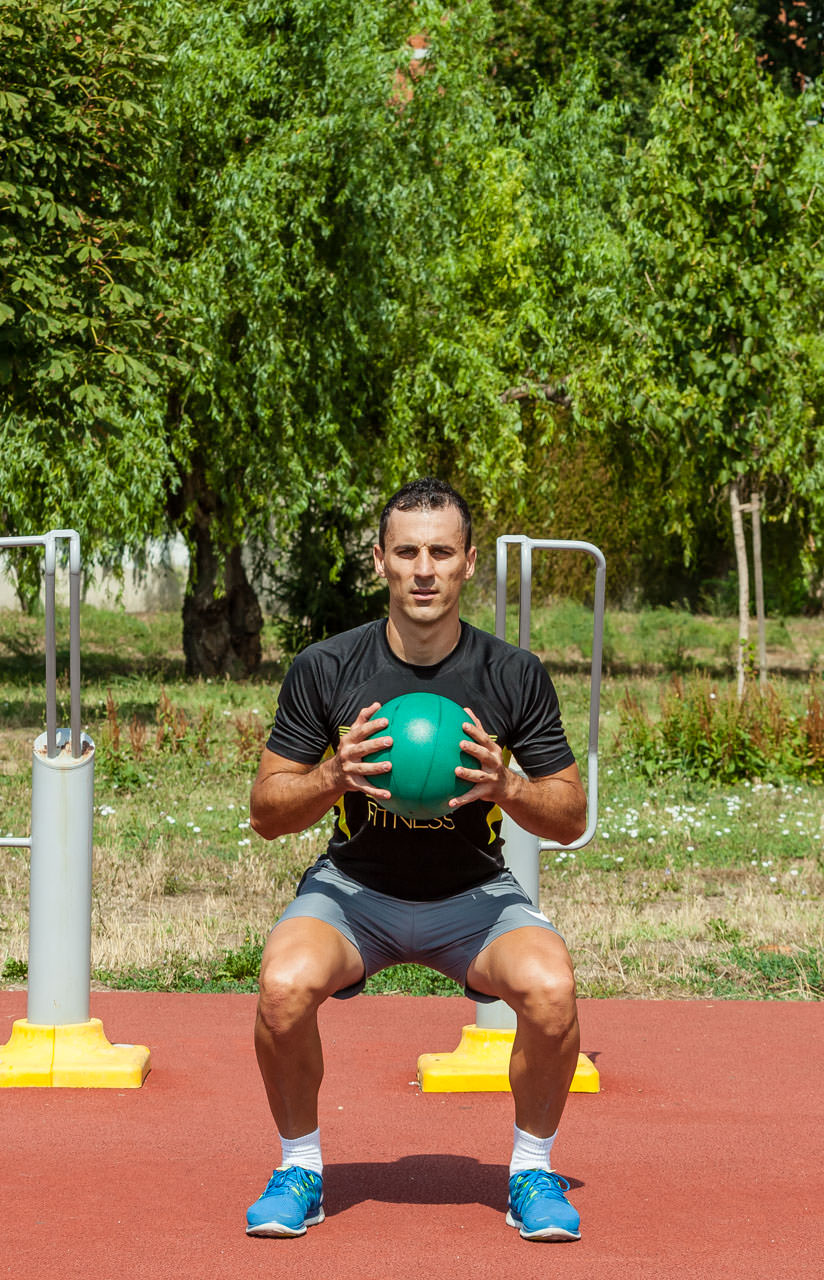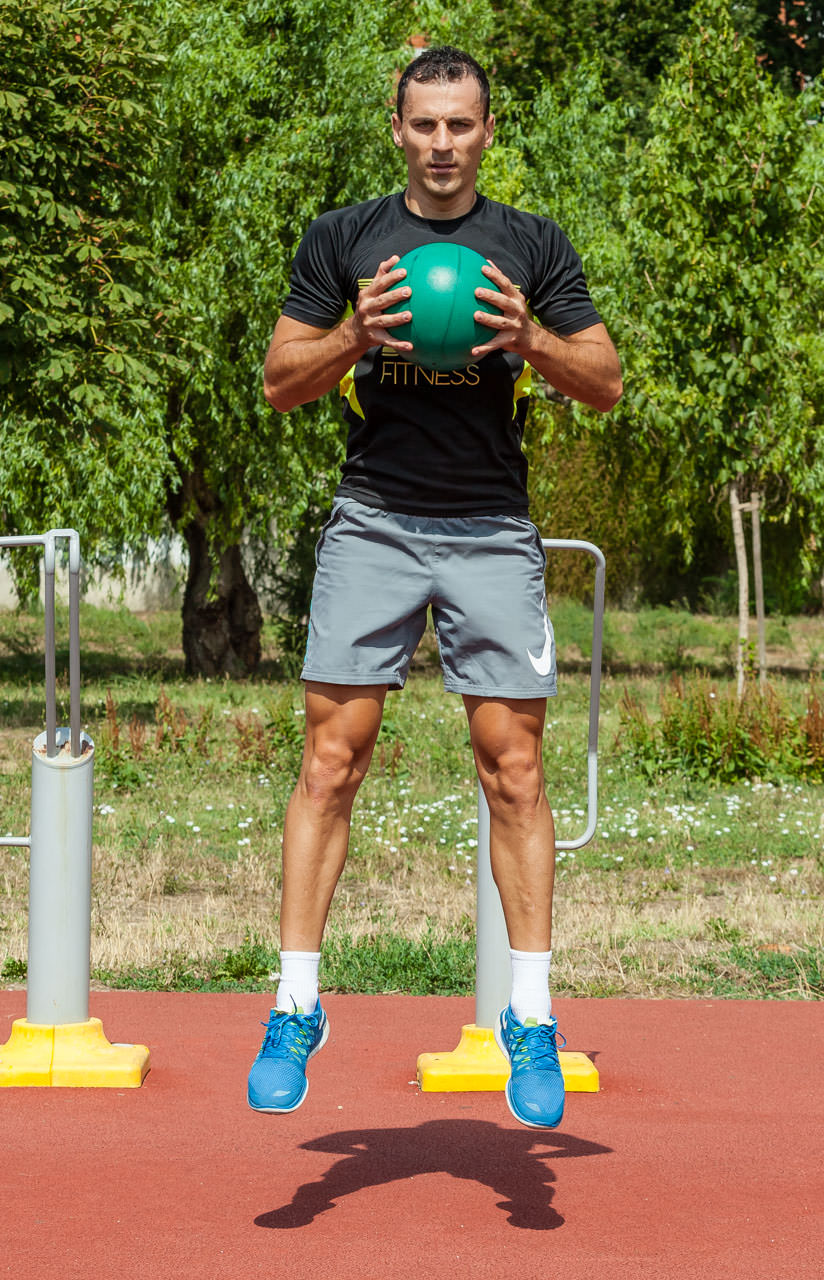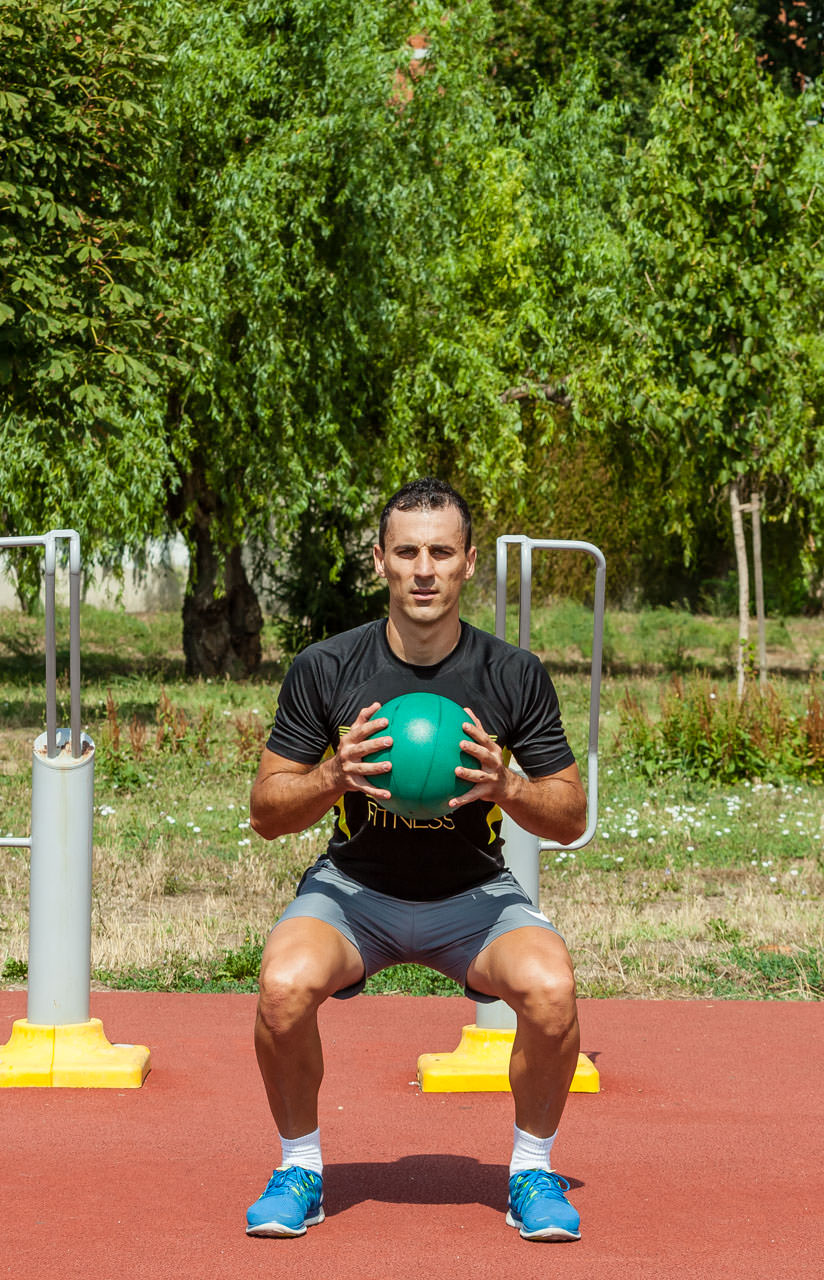 Medicine Ball Half Squat Jump
1
With your head up and your back straight, position your feet shoulder width apart. Hold a medicine ball with both hands near your chest.
2
Keeping your back straight and chest up, squat down until your upper thighs are parallel to the ground.
3
Now pressing mainly with the ball of your feet, jump straight up in the air as high as possible, using the thighs like springs.
4
When you touch the ground again, immediately squat down and jump again. Repeat the exercise according to the training plan.