Primary muscles
Upper Leg
Secondary muscles
Glutes
Equipment
Medicine Ball
Exercise description
Male exercise for the city.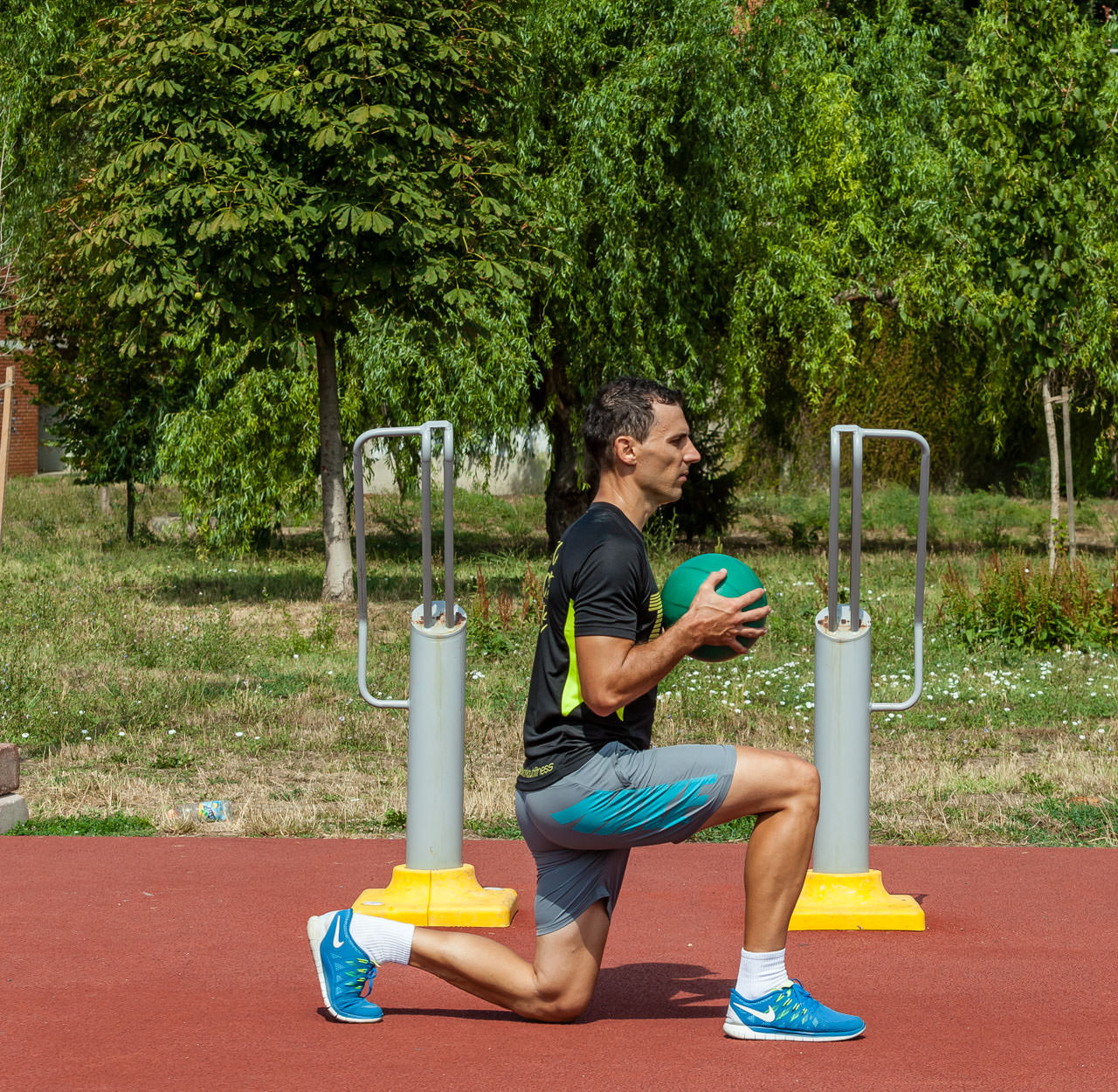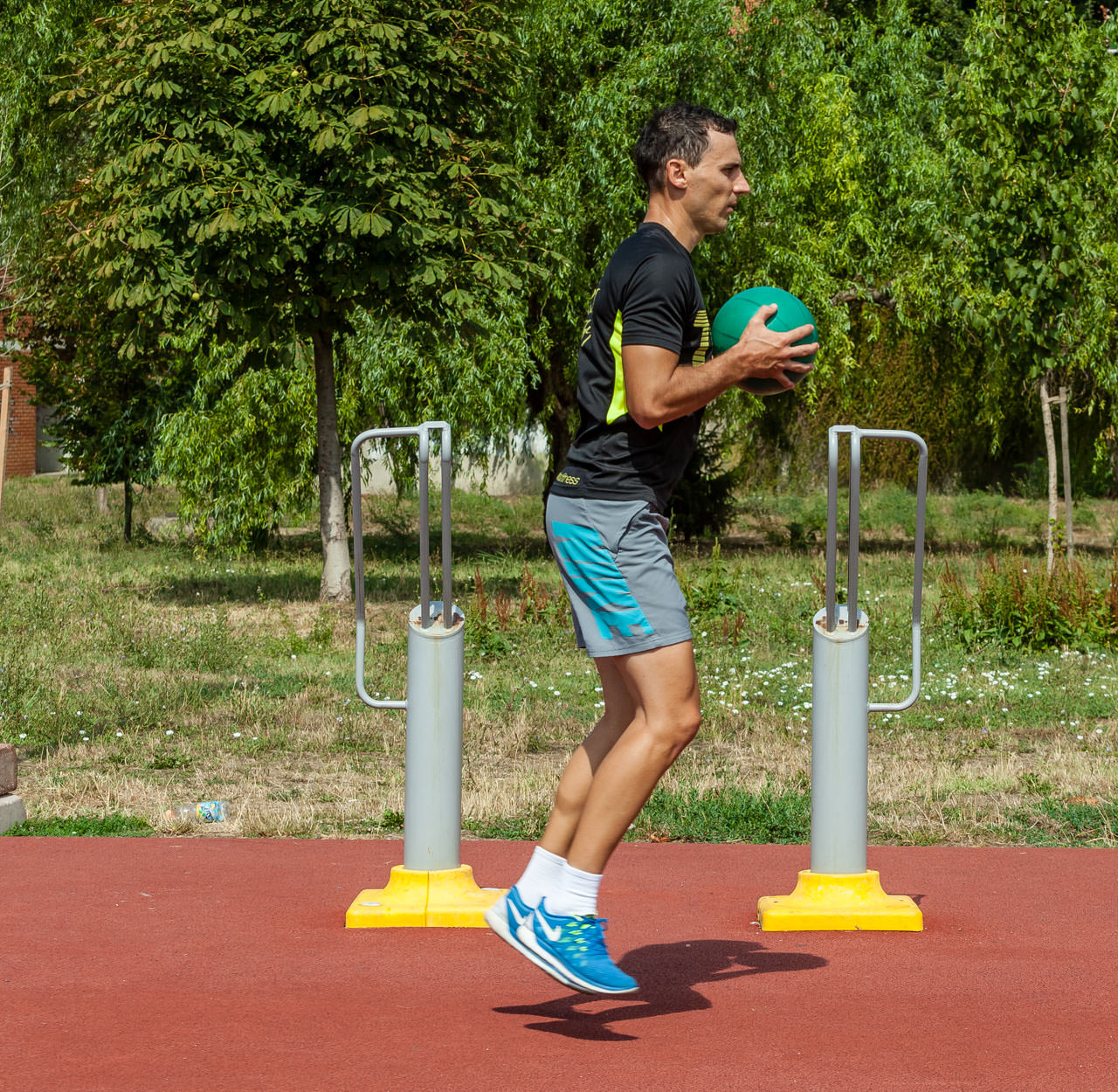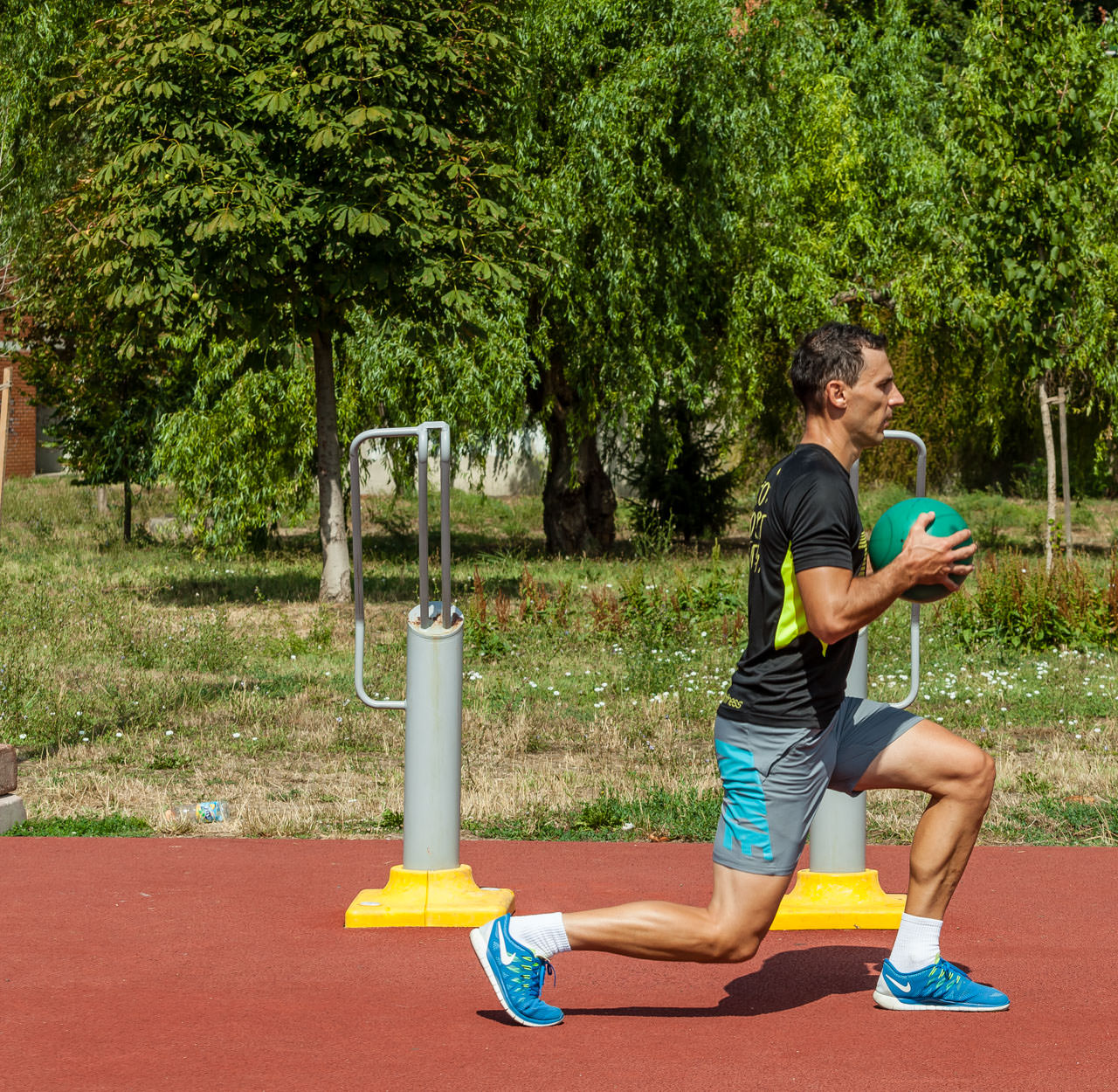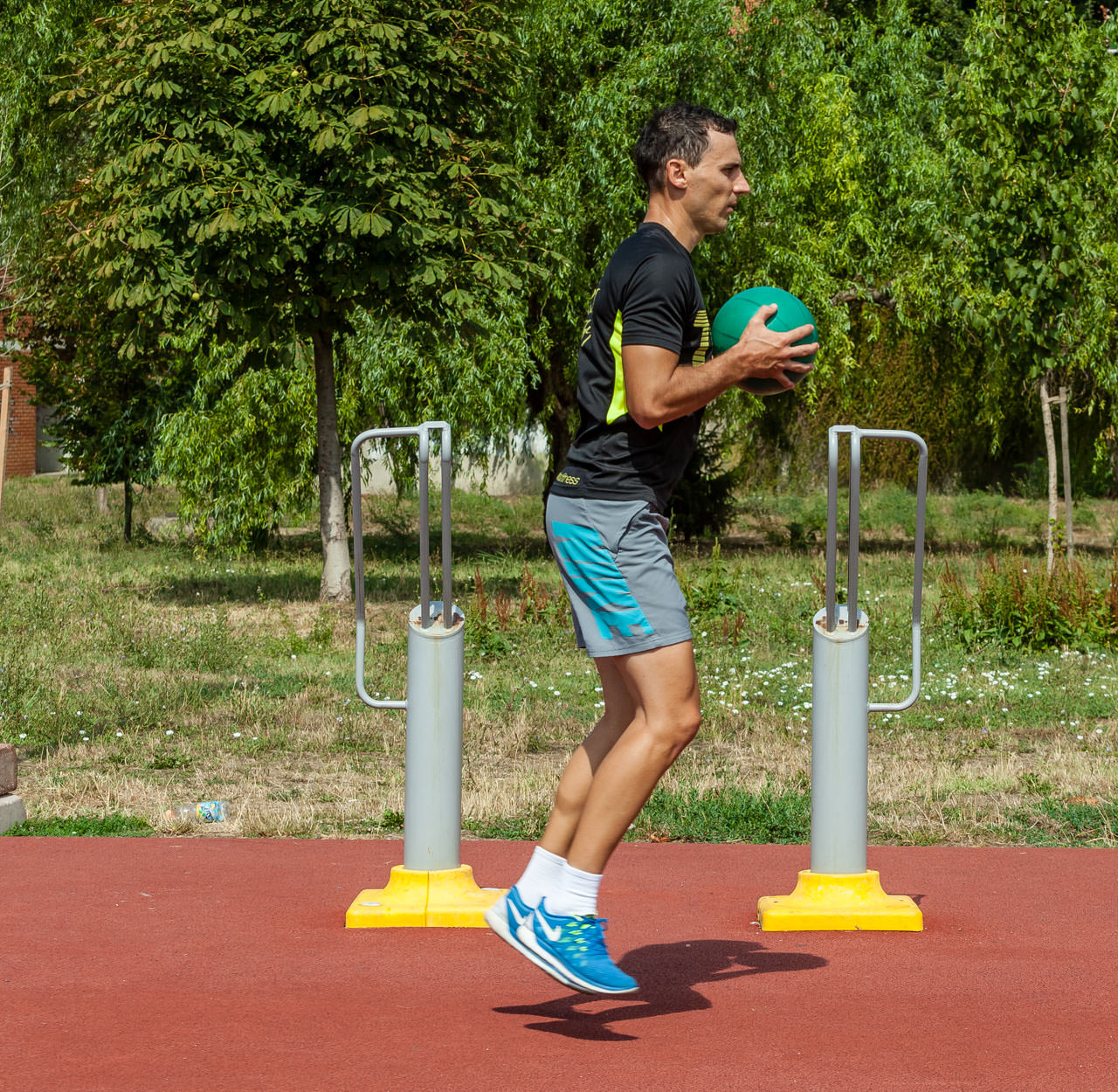 Medicine Ball Jumping Lunges
1
Assume a lunge stance position with one foot forward with the knee bent, and the rear knee nearly touching the ground. Hold a medicine ball with both hands near your chest. Ensure that the front knee is over the midline of the foot.
2
Extending through both legs, jump as high as possible.
3
As you jump as high as you can, switch the position of your legs, moving your front leg to the back and the rear leg to the front.
4
As you land, absorb the impact through the legs by adopting the lunge position and repeat the exercise according to the training plan alternating legs.