Workouts with this exercise
Primary muscles
Upper Leg
Secondary muscles
Back
Glutes
Equipment
Barbell
Exercise description
Male exercise for the city.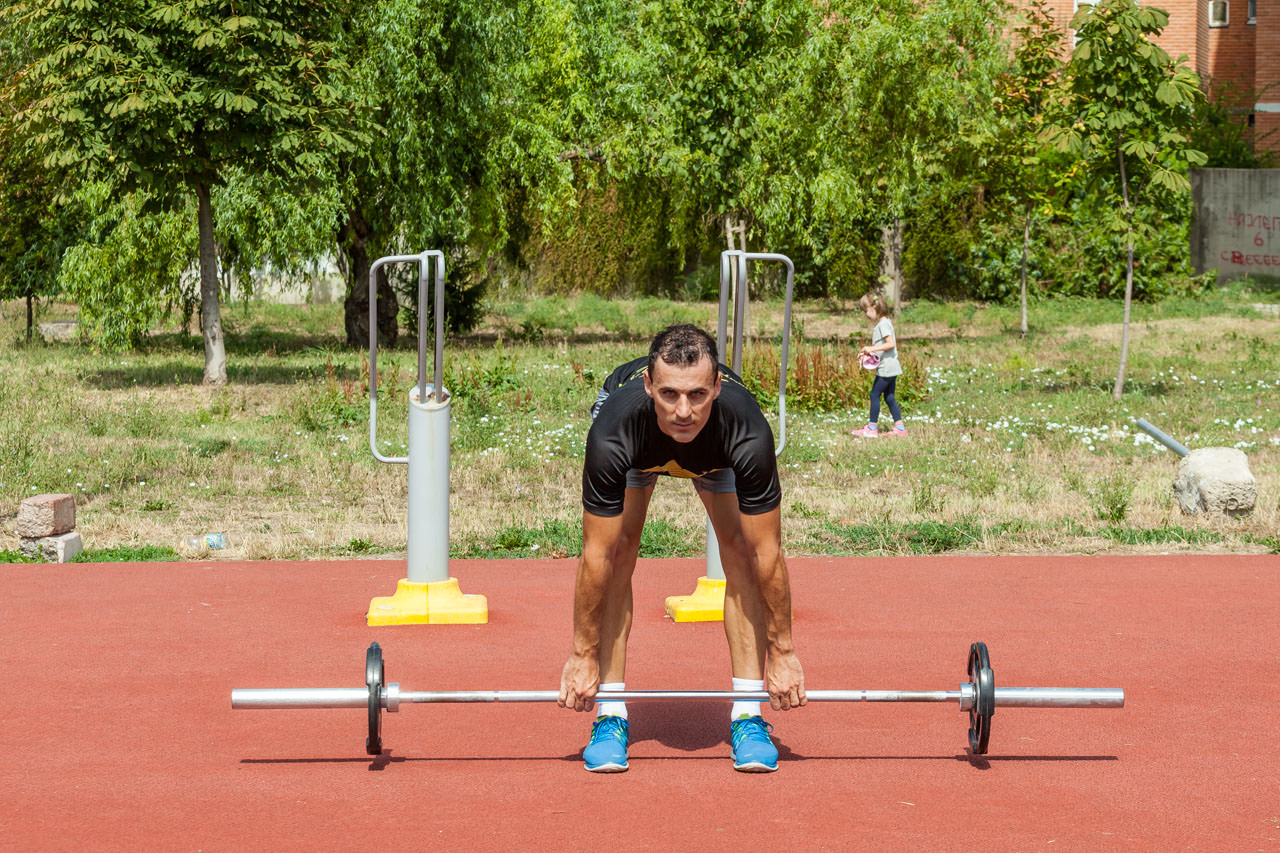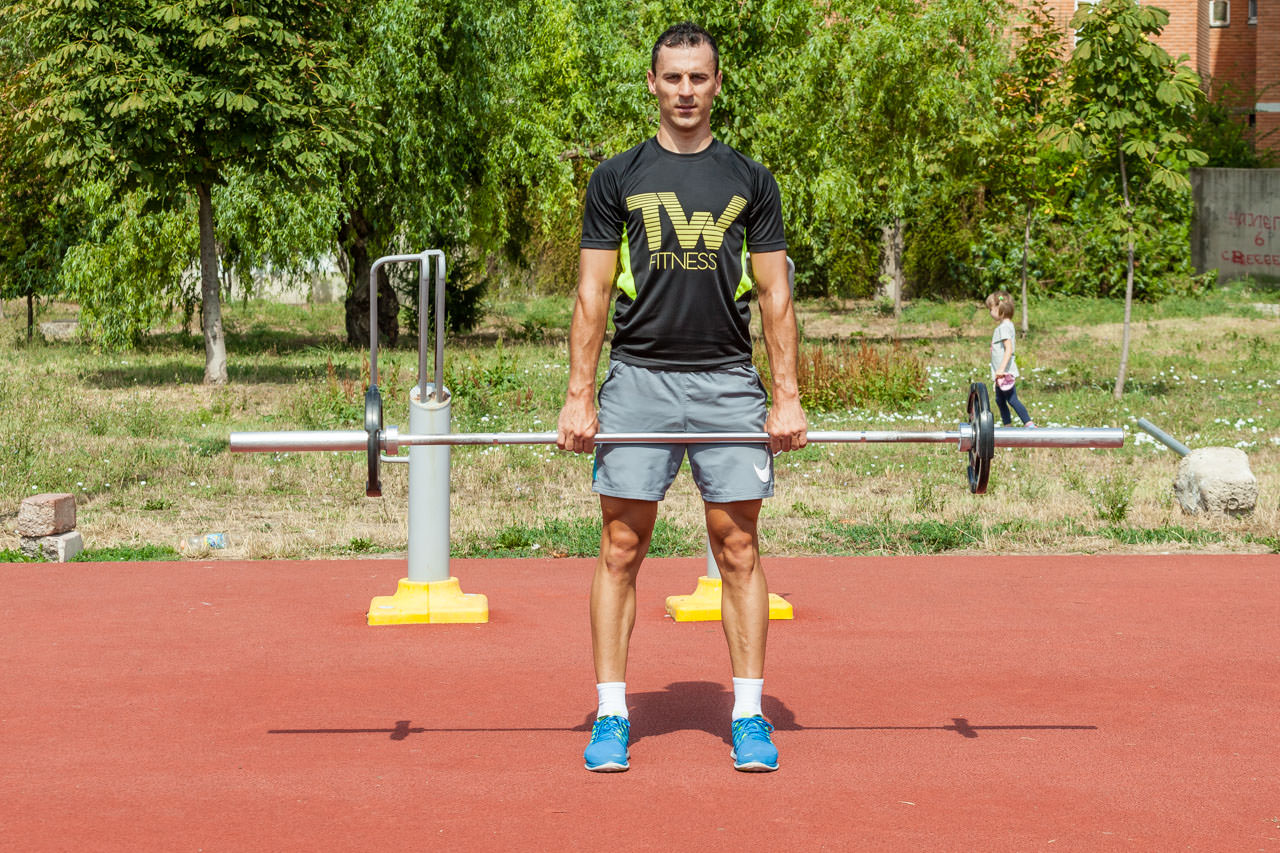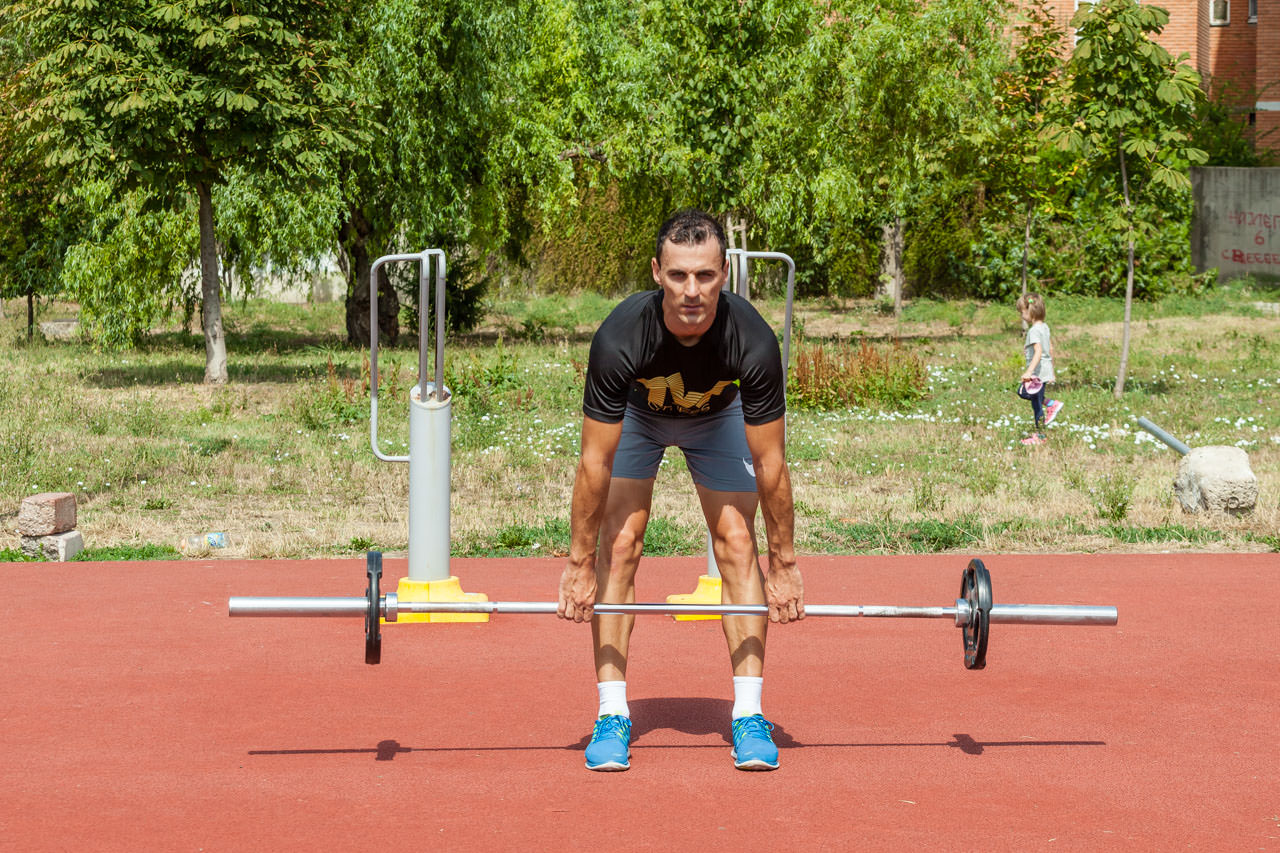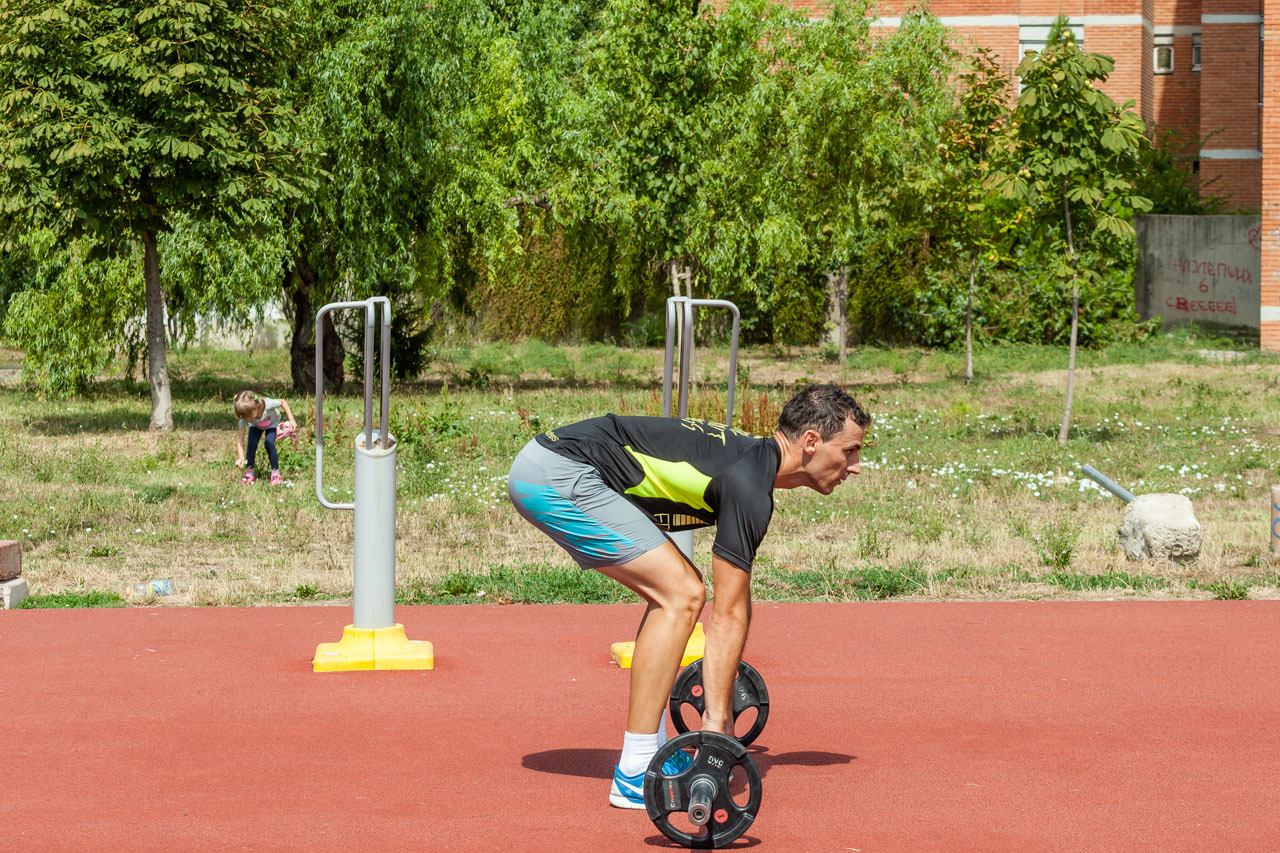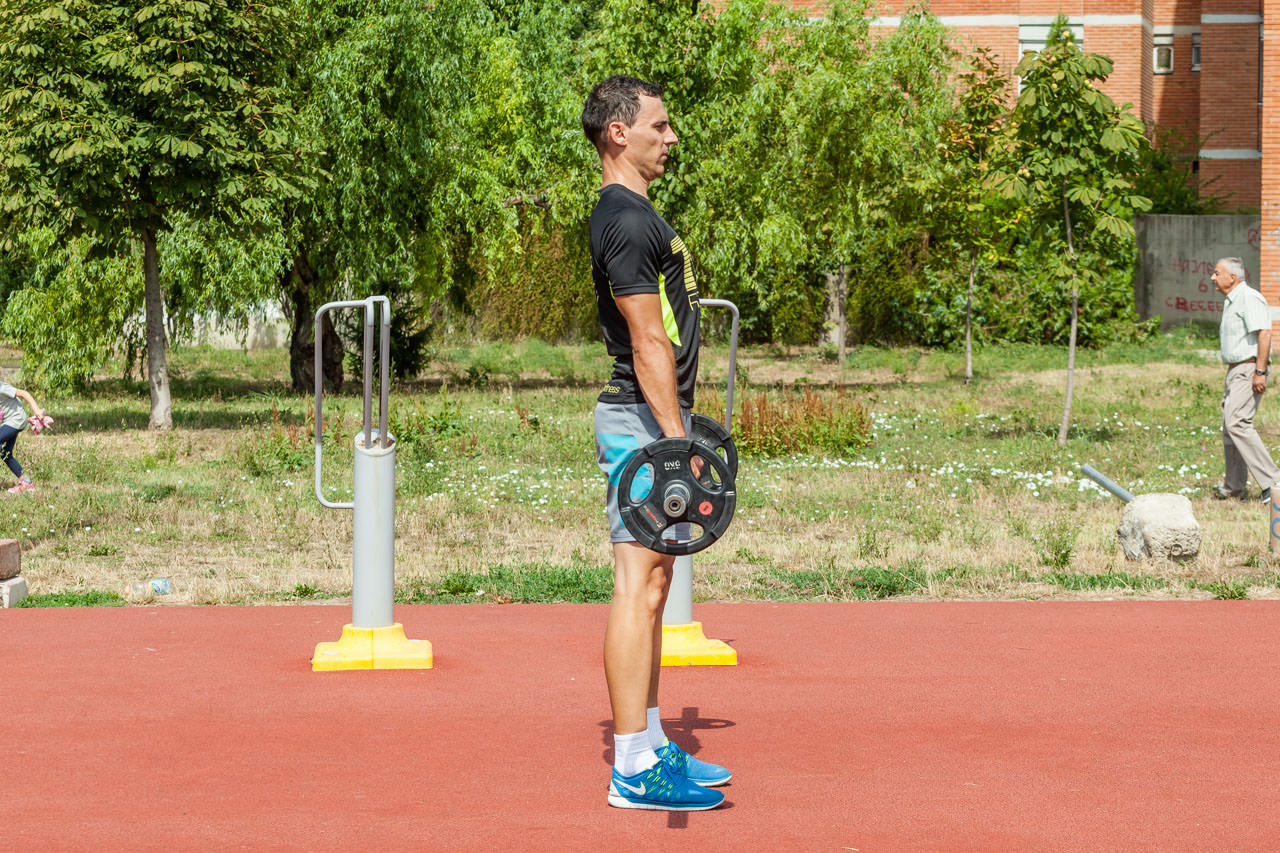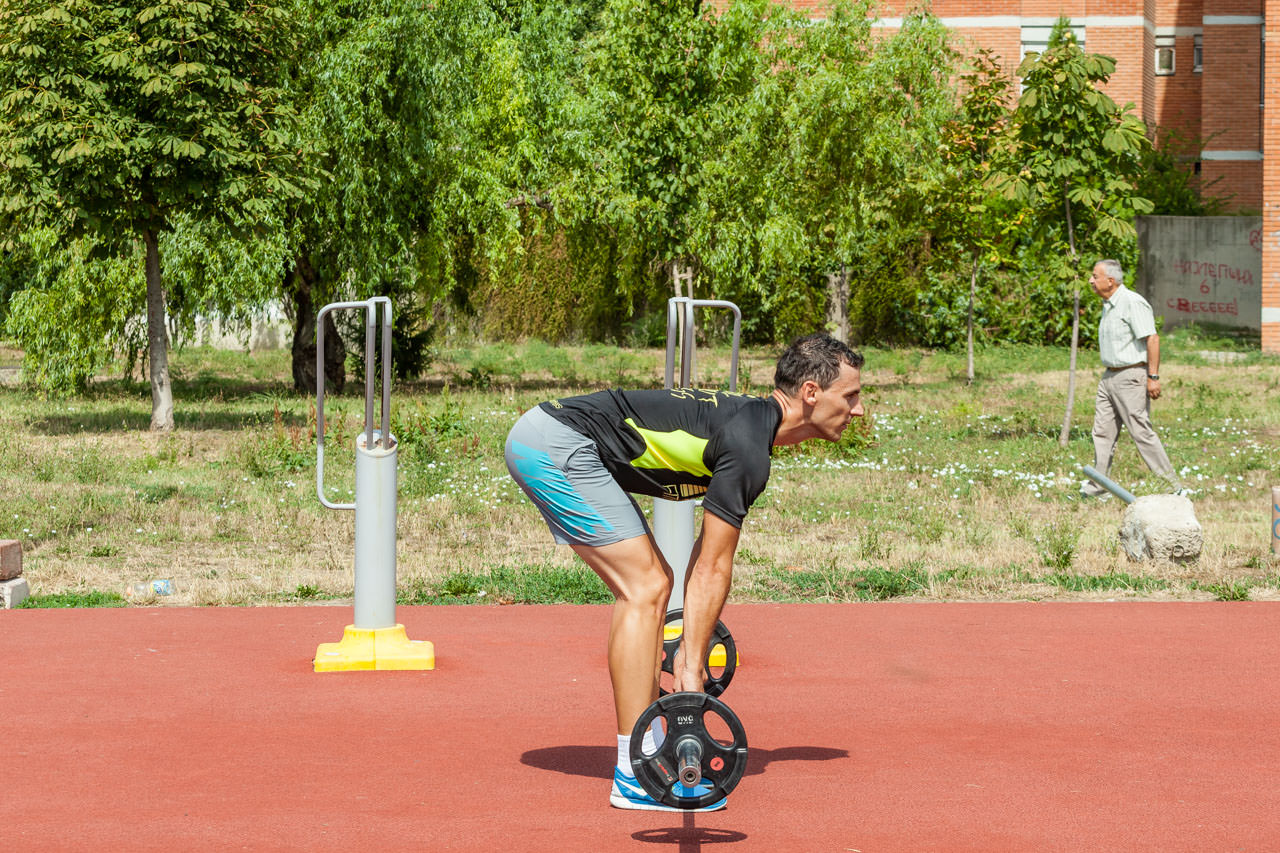 Barbell Romanian Deadlift
1
Put a barbell in front of you on the ground and grab it using a pronated (palms facing down) grip that a little wider than shoulder width. Bend the knees slightly and keep the shins vertical, hips back and back straight.
2
Keeping your back and arms completely straight at all times, use your hips to lift the barbell.
3
Once you are standing completely straight up, lower the barbell by pushing the hips back, only slightly bending the knees, unlike when squatting.
4
Go back to the starting position and repeat the exercise according to the training plan.