Primary muscles
Abs
Upper Leg
Secondary muscles
Shoulder
Equipment
None
Exercise description
Male exercise for the city.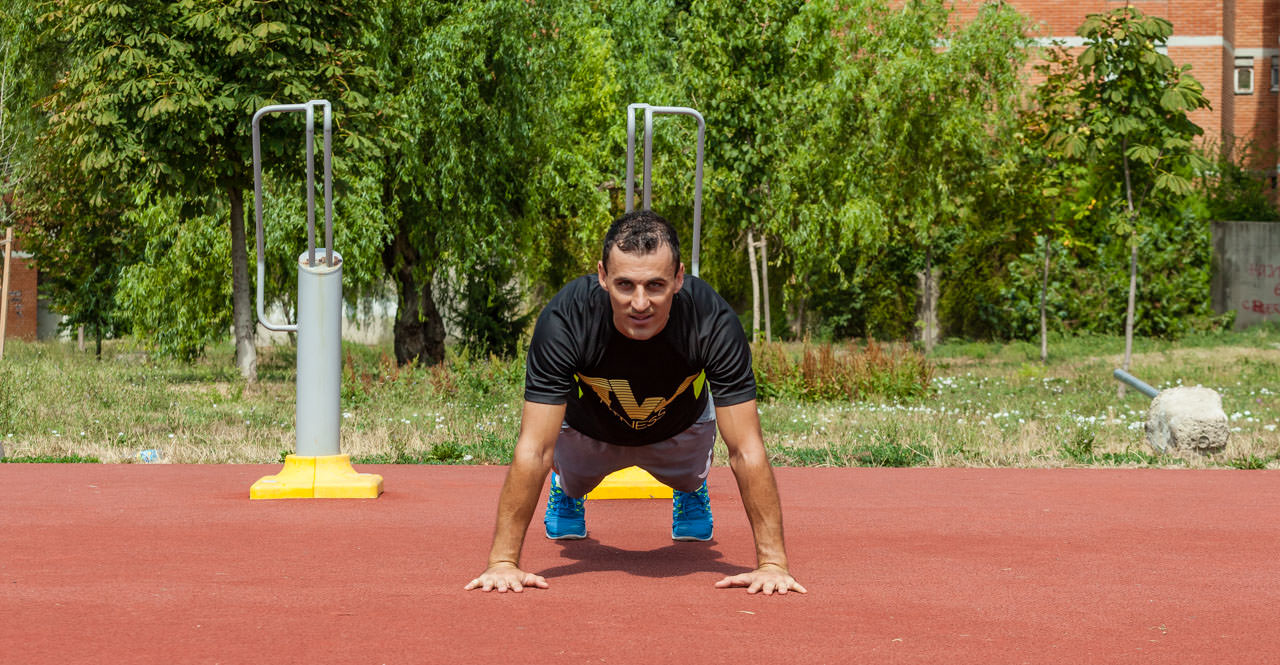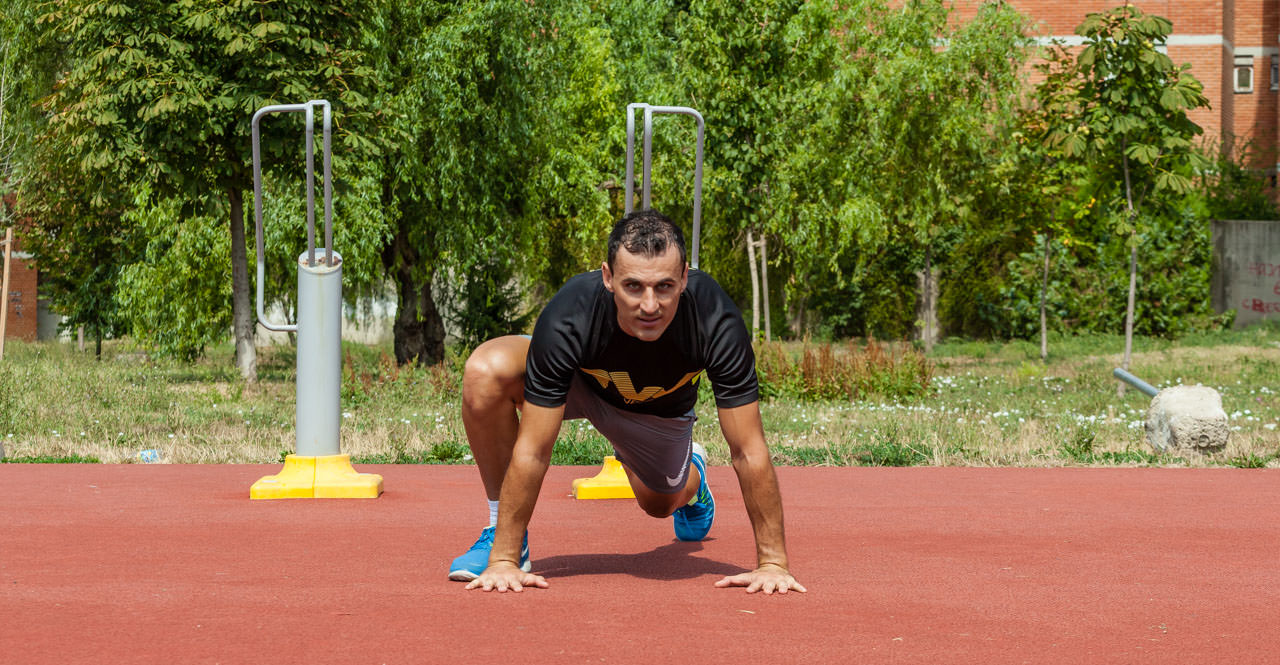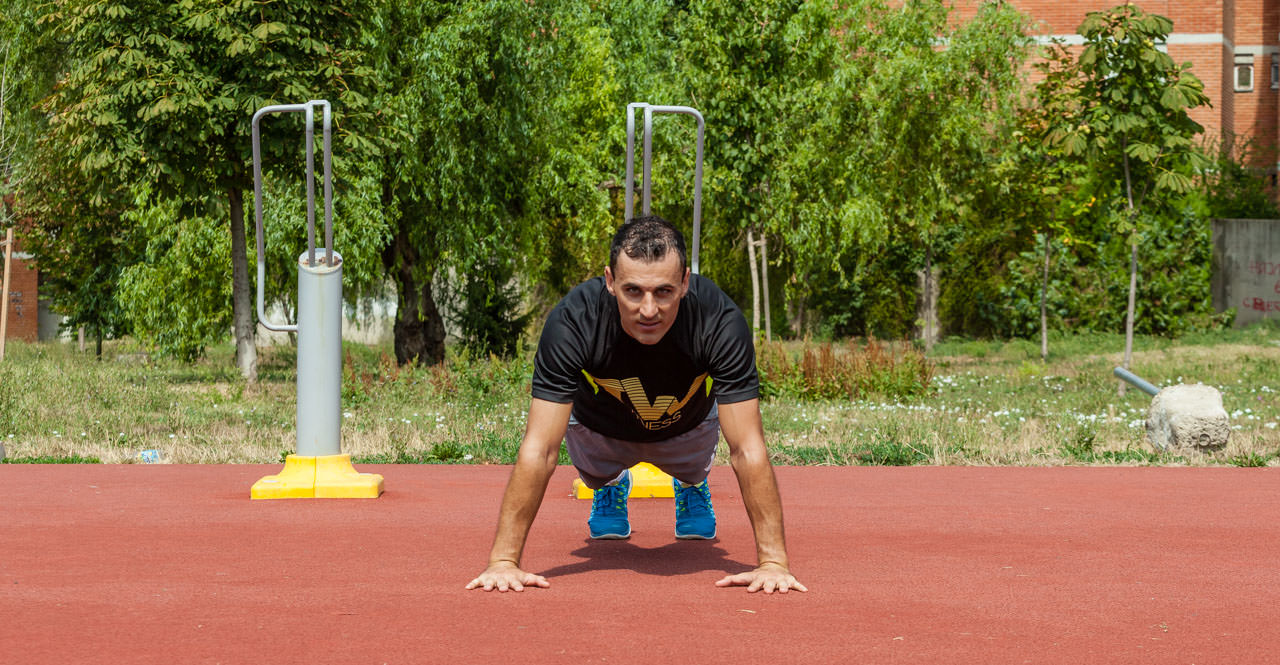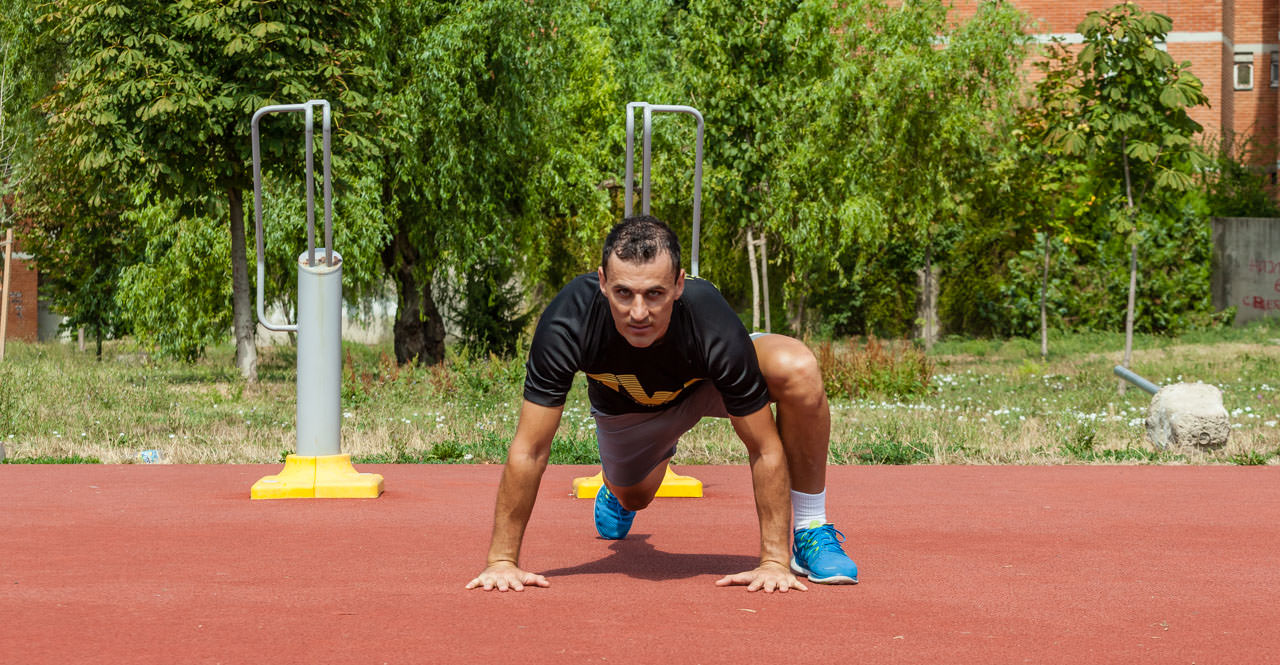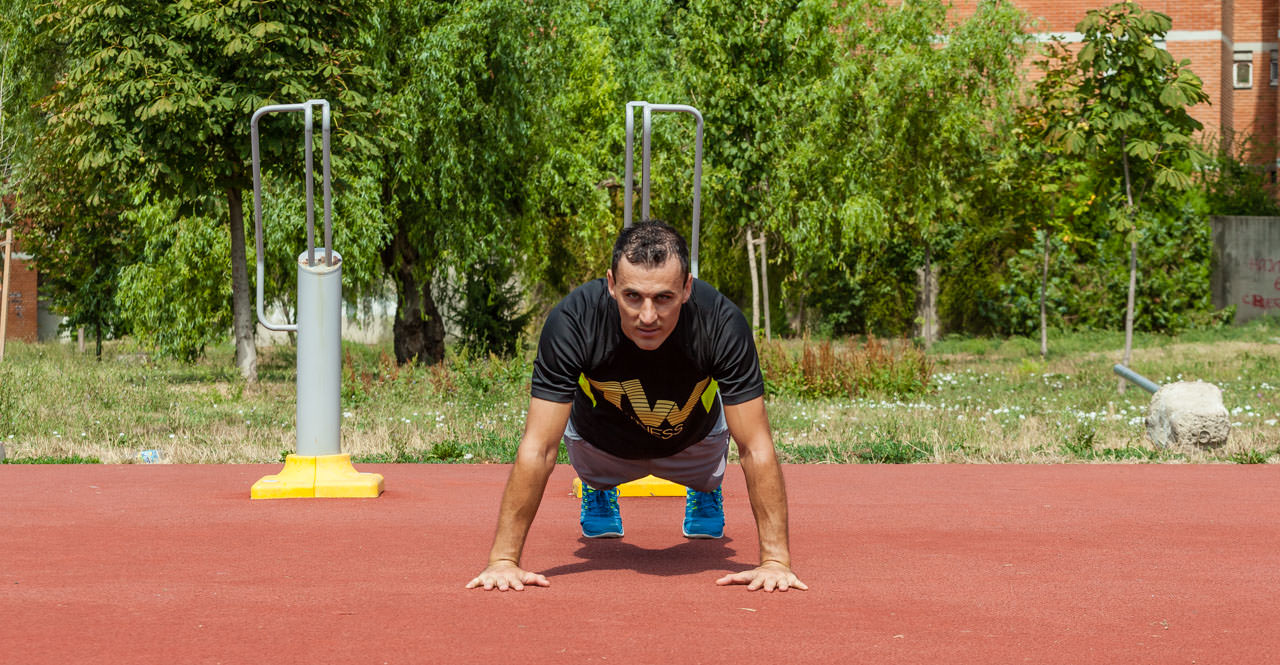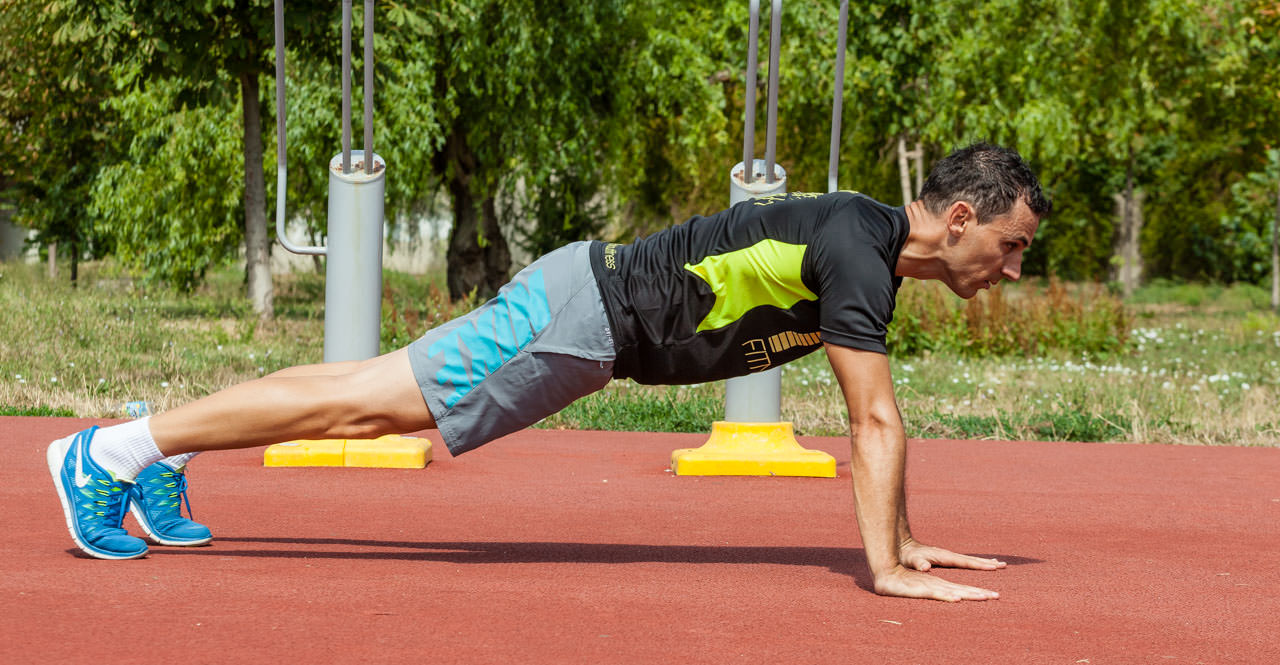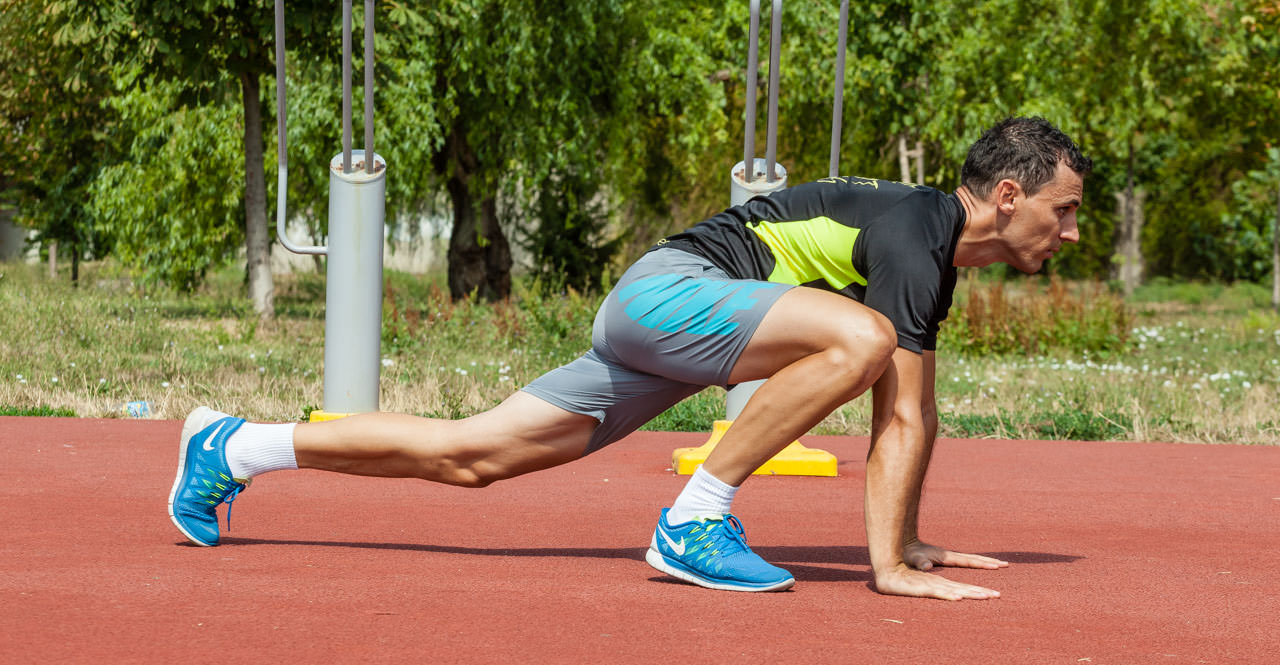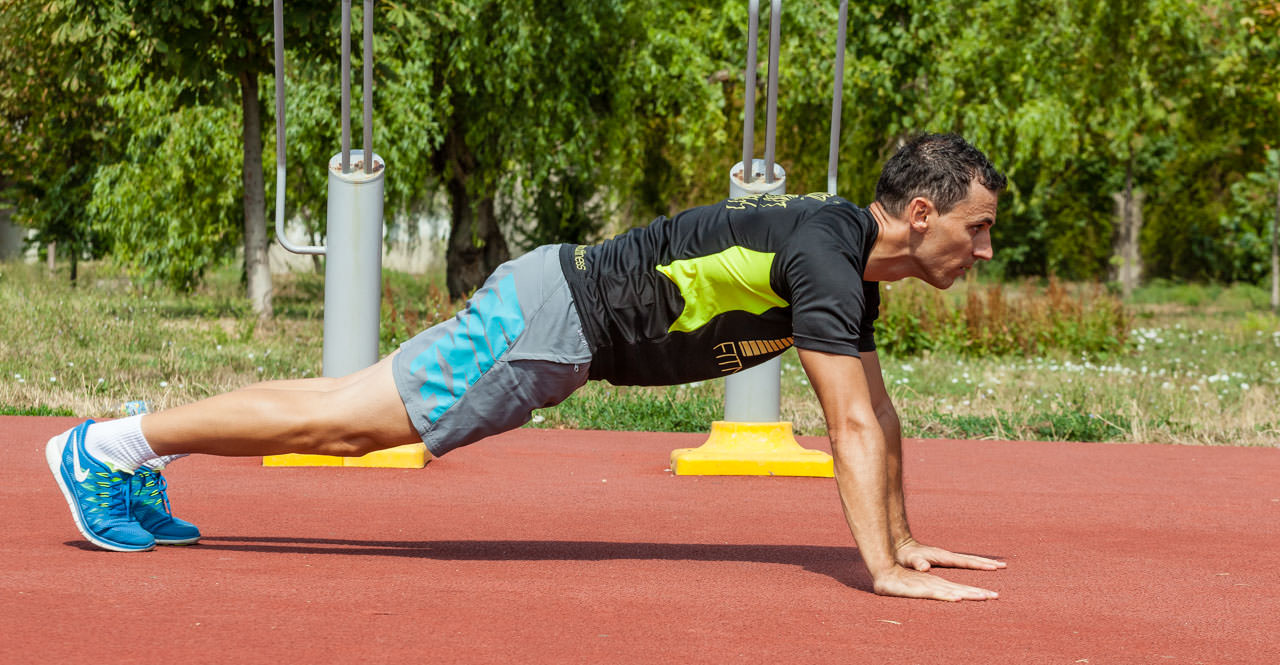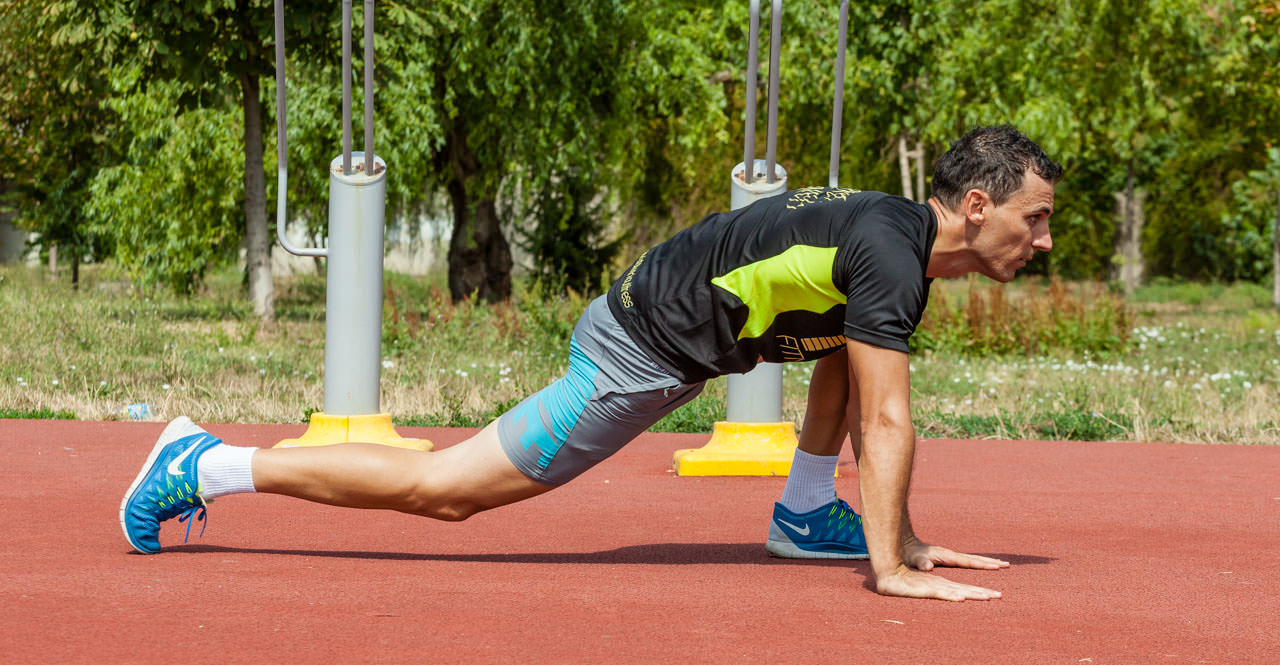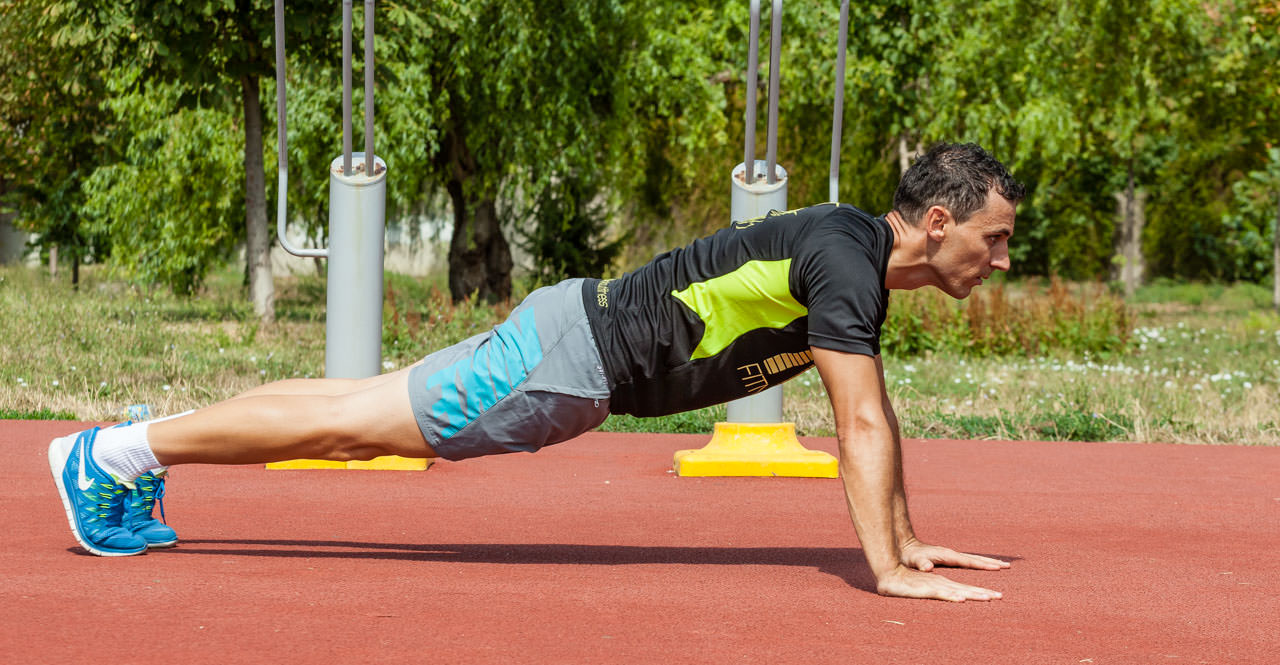 Spiderman Lunge
1
Start in the top of the push up position.
2
Keeping your hips down, bring your right foot up and place it just outside your hand position on the same side. Hold for a two seconds.
3
Return the foot to the starting position.
4
Repeat the exercise with the left leg. Repeat the exercise according to the training plan alternating legs.