Primary muscles
Abs
Shoulder
Equipment
None
Exercise description
Male exercise for the city.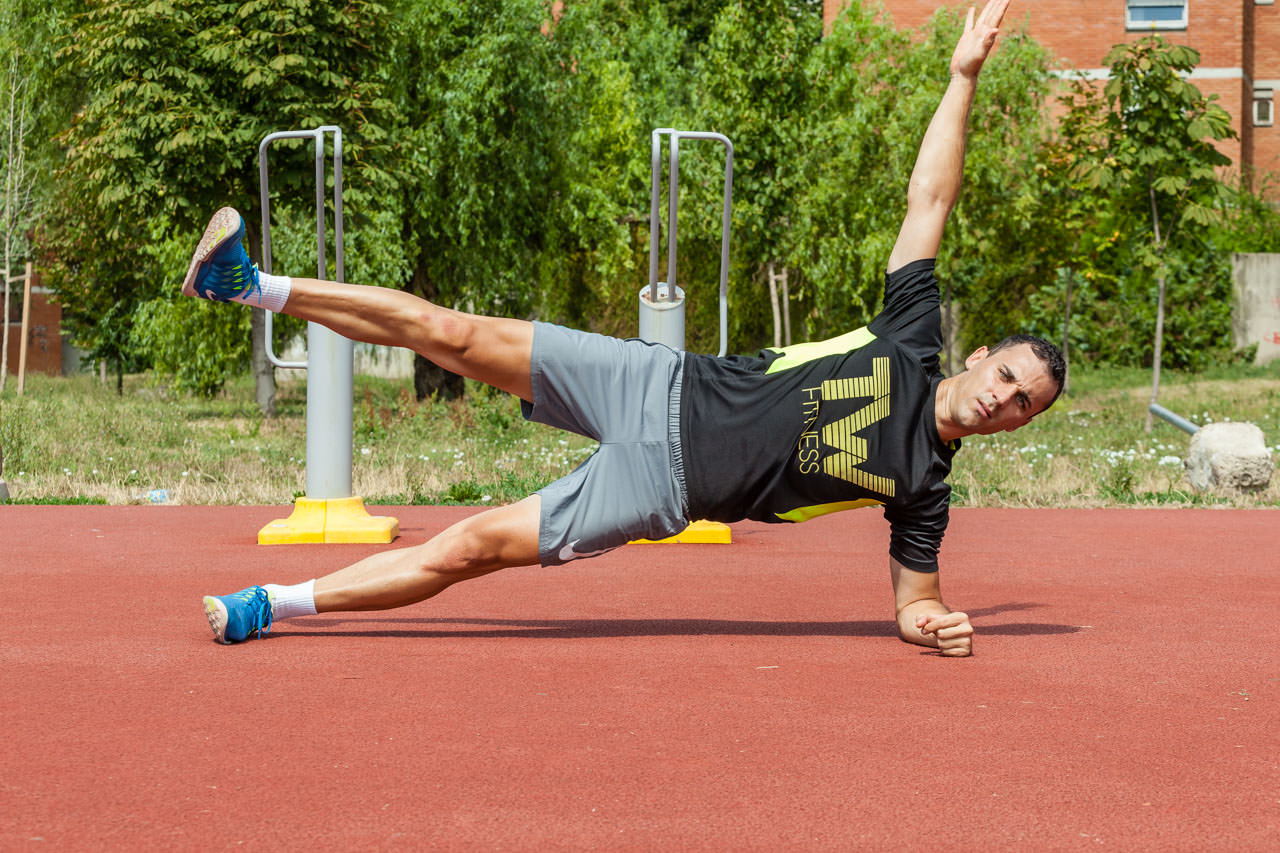 Side Plank with Leg Raise
1
Lie on one side with your legs stacked on top one another and fully extended.
2
Lift your top leg and arm into the air.
3
Your body should form a straight line from shoulders to ankles. Hold this position for as long as required by the training plan.
4
Return your leg and arm to the starting position and turn to the other side. Repeat the exercise according to the training plan.