Workouts with this exercise
Primary muscles
Chest
Secondary muscles
Triceps
Shoulder
Equipment
Barbell
Exercise description
Male exercise for the city.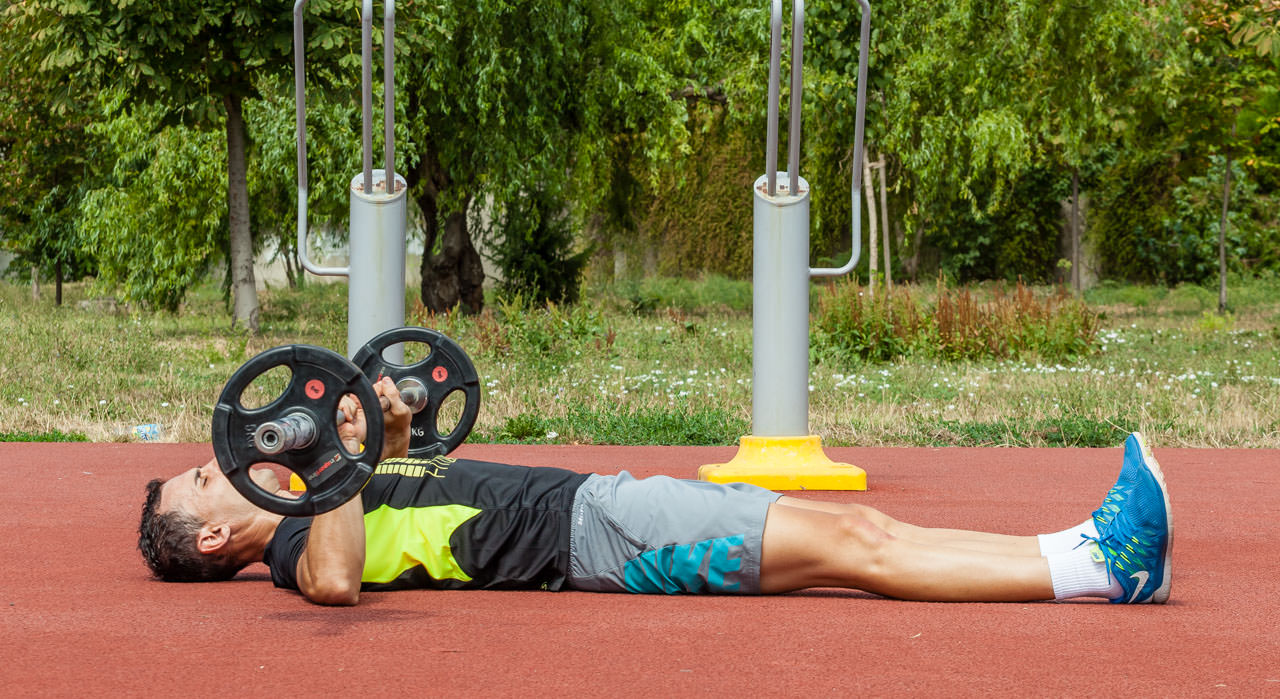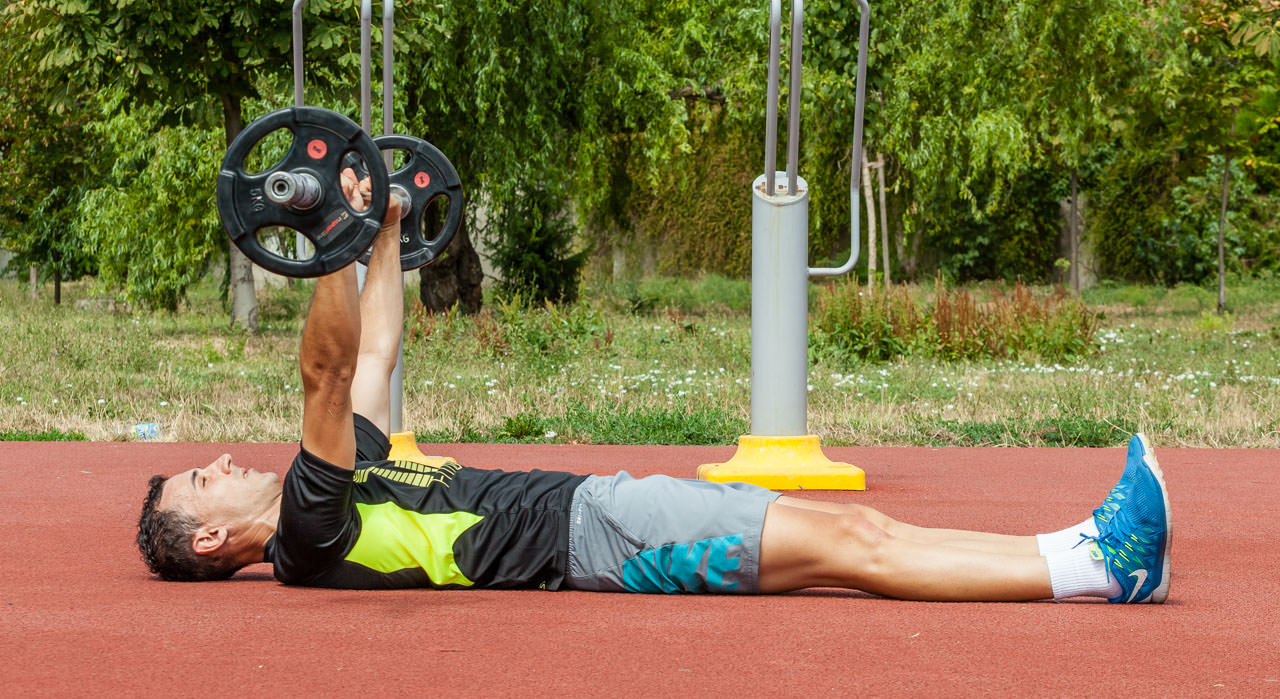 Barbell Floor Press
1
Lie with your back flat against the ground. Grab a barbell off a squat rack or have a partner hand you the barbell and hold it with a wide overhand grip, just beyond shoulder width.
2
Raise the barbell up overhead, bringing it above your chest with your arms fully extended. Extend arms upward, keeping the elbows locked.
3
Slowly lower the barbell until your elbows are resting on the ground. Return to the starting position and repeat the exercise according to the training plan.