Primary muscles
Abs
Secondary muscles
Shoulder
Equipment
Barbell
Exercise description
Male exercise for the city.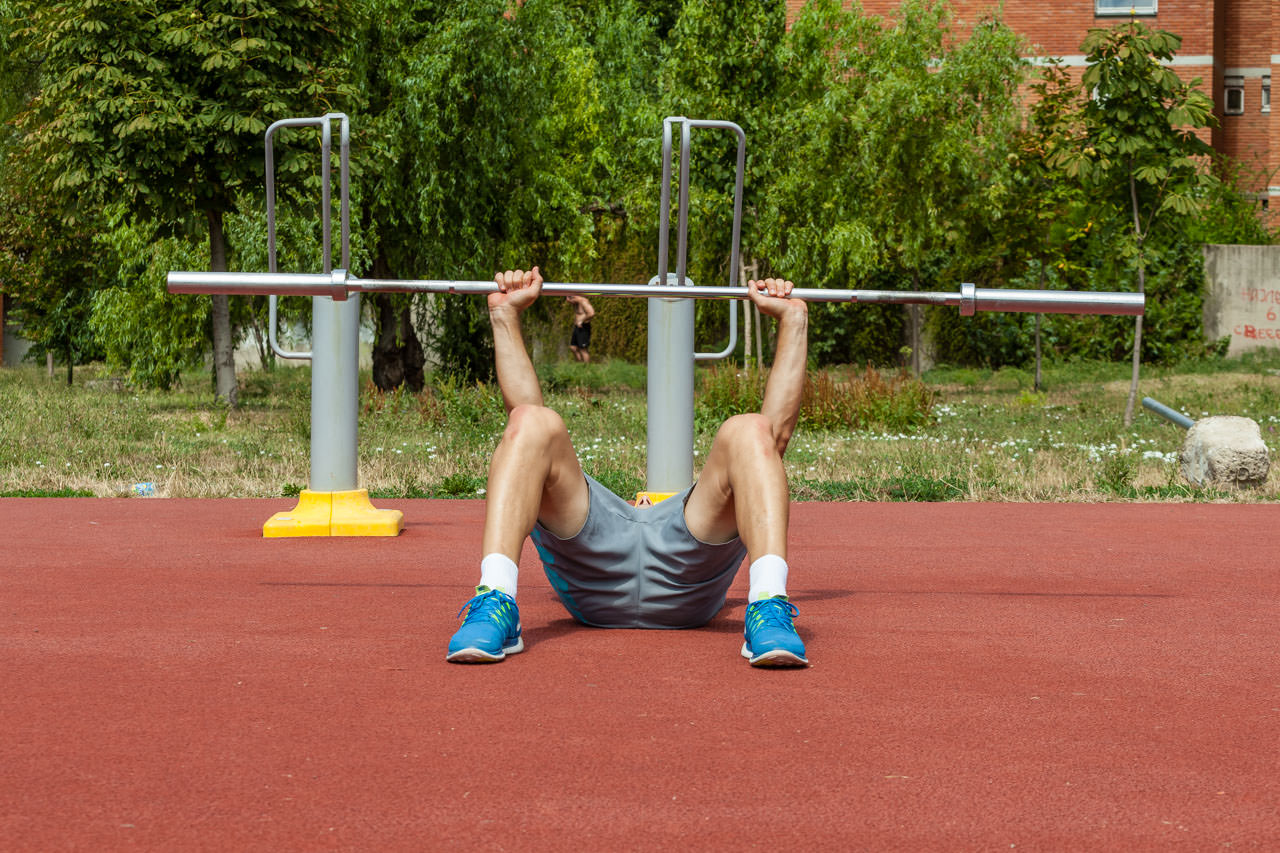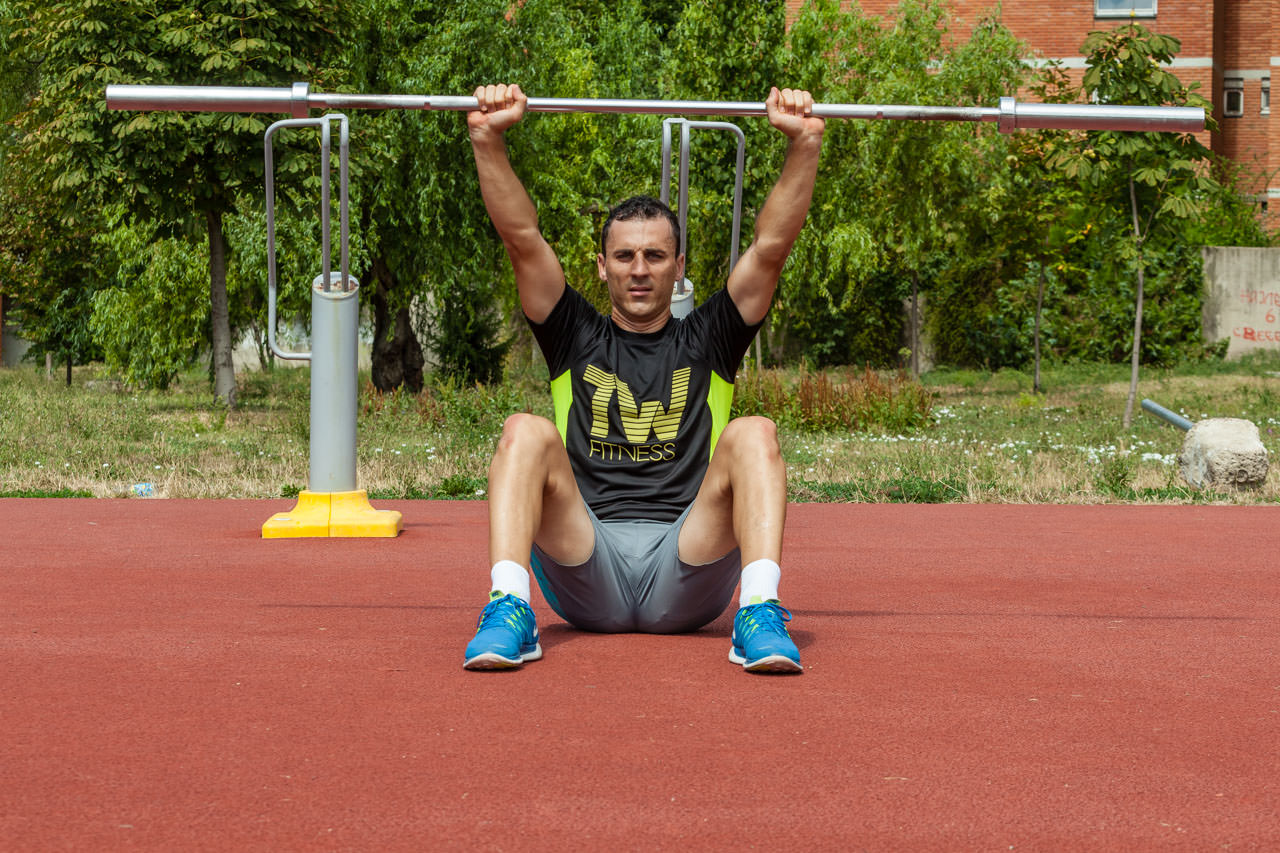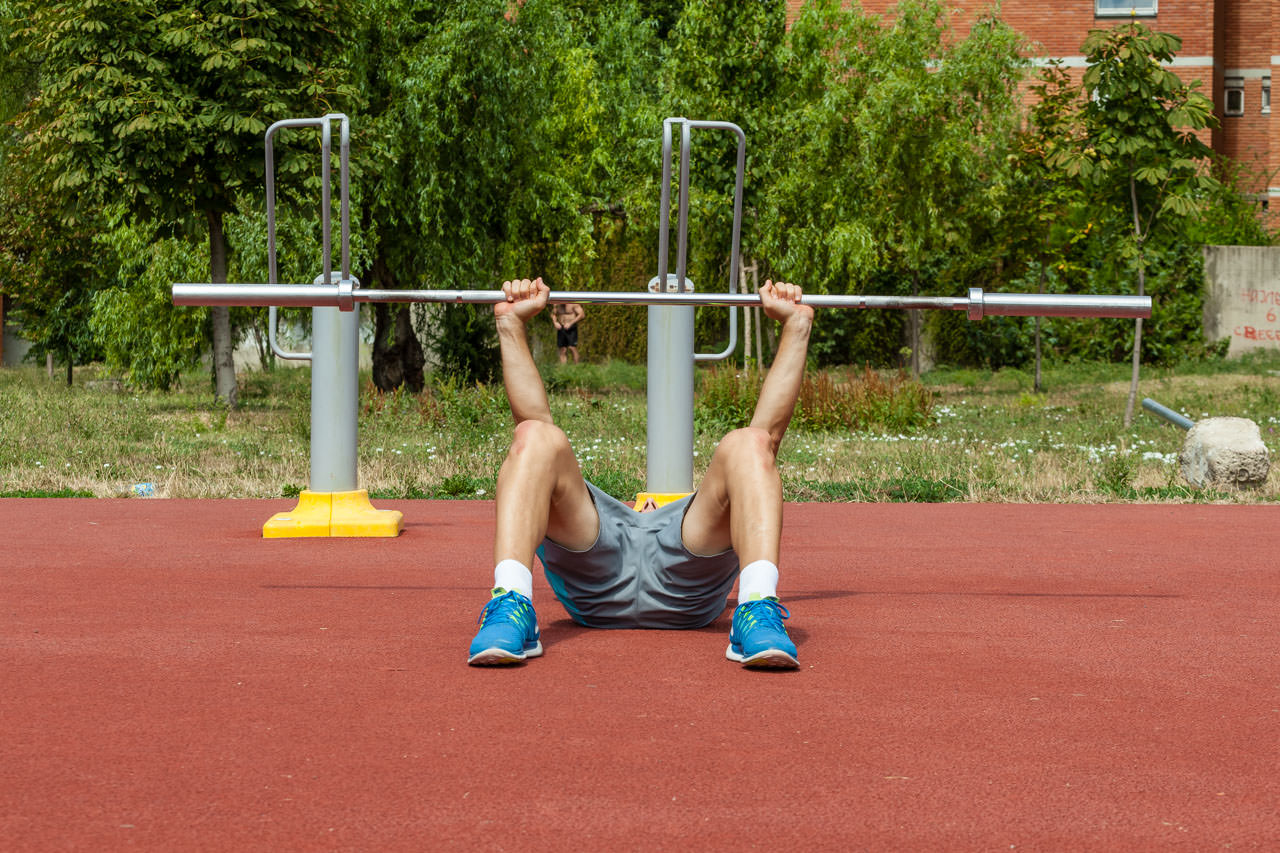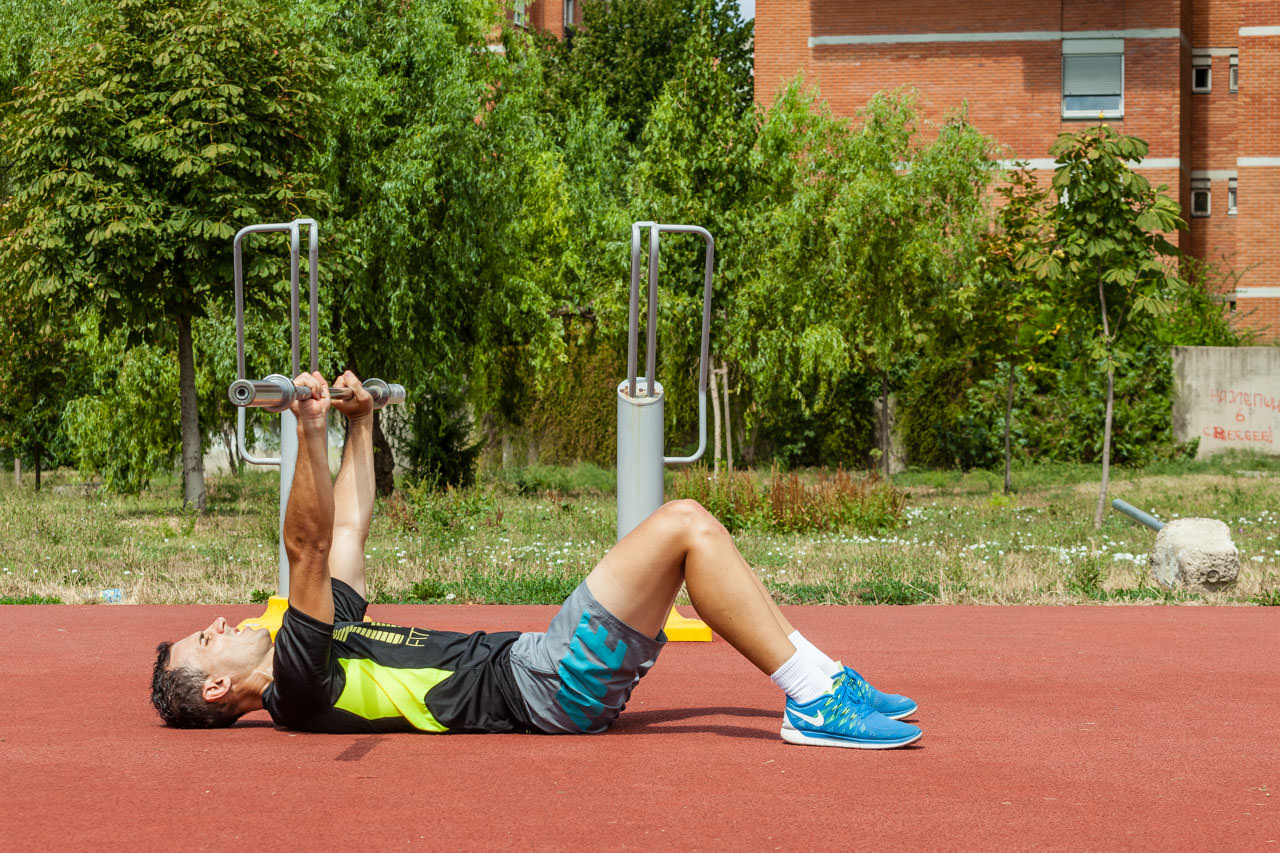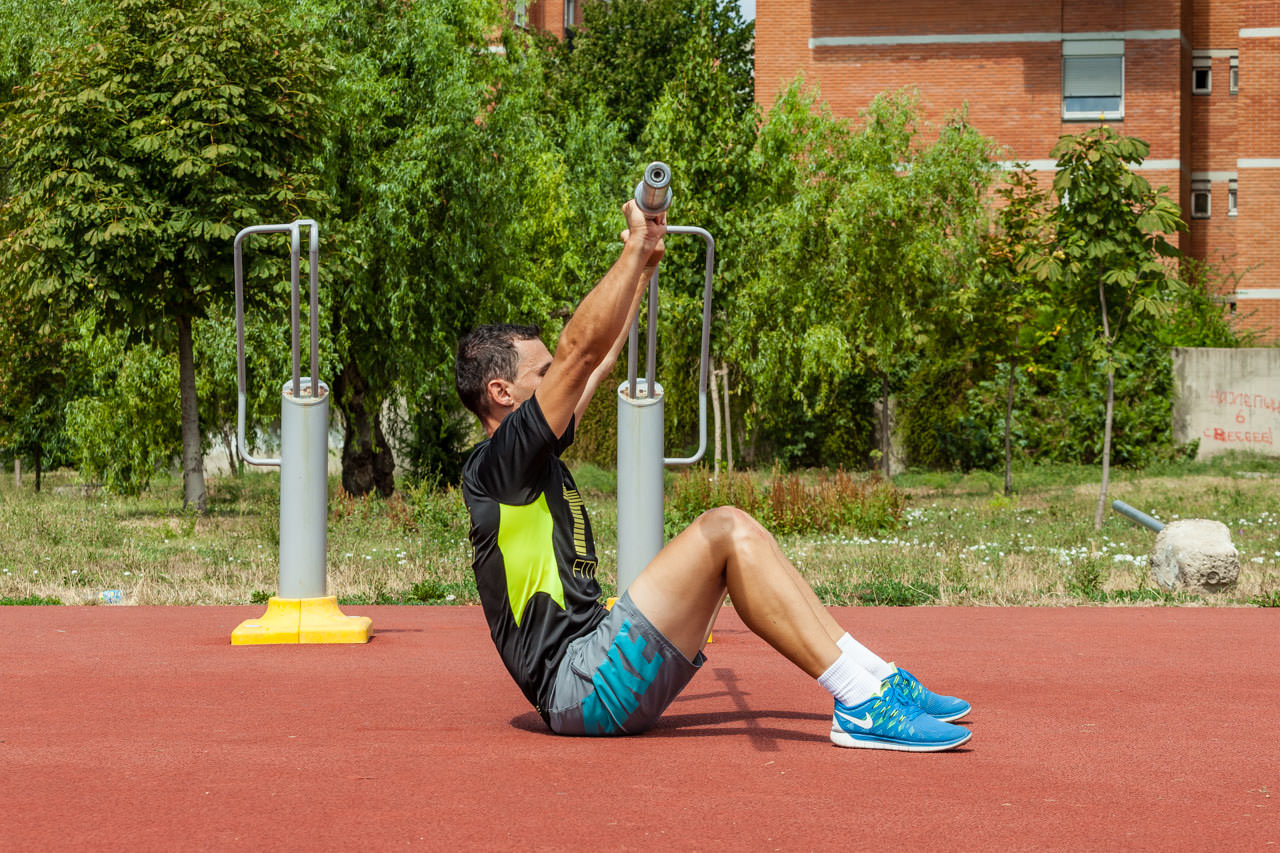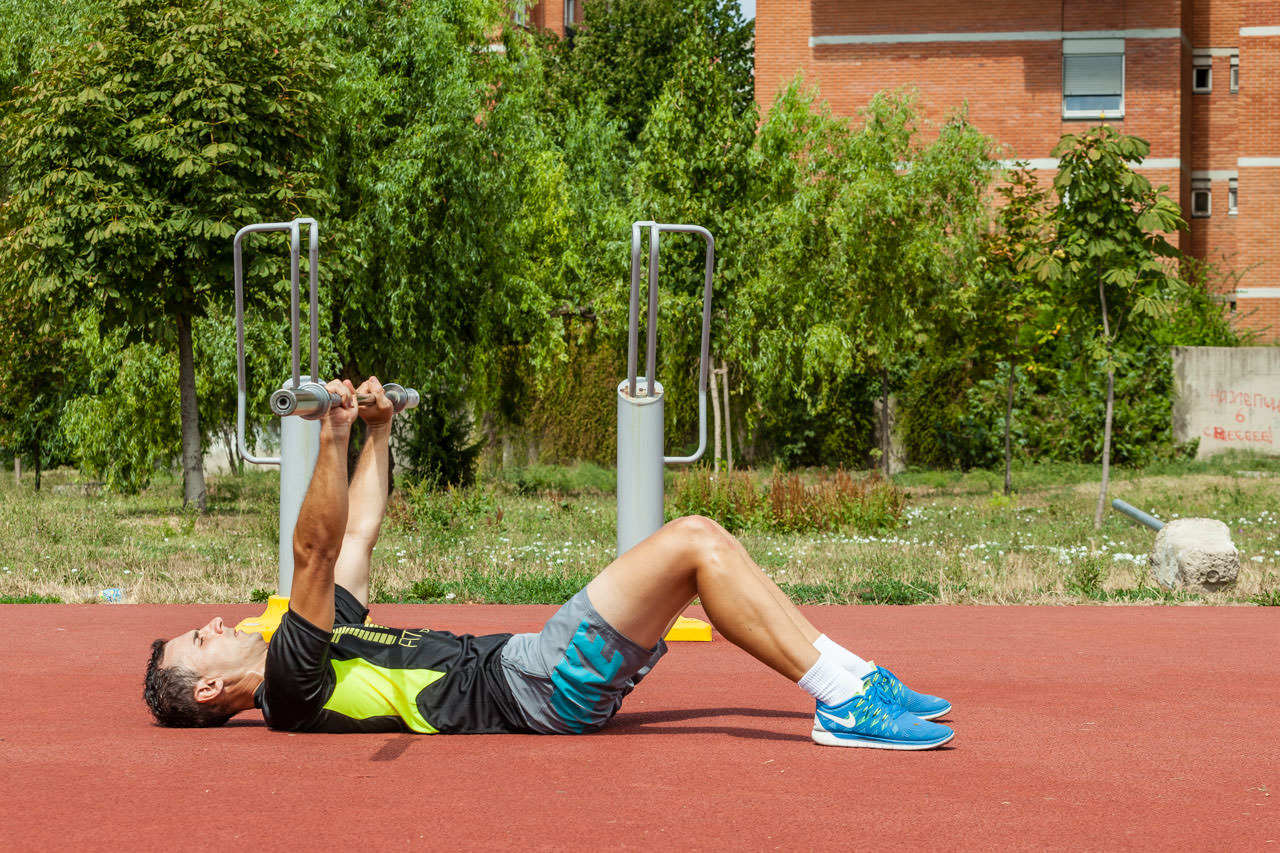 Barbell Sit Ups
1
Lie down on the ground with bent legs and your feet on the ground, holding the barbell with pronated grip (palms facing out). Raise the barbell up overhead, bringing it above your chest with arms fully extended.
2
Tighten your abs and glutes. Simultaneously curl your torso as you do when performing a sit up. Hold for a second at the top.
3
Lower your upper body back down to the starting position. Repeat the exercise according to the training plan.