Primary muscles
Chest
Abs
Secondary muscles
Triceps
Shoulder
Equipment
Medicine Ball
Exercise description
Male exercise for the city.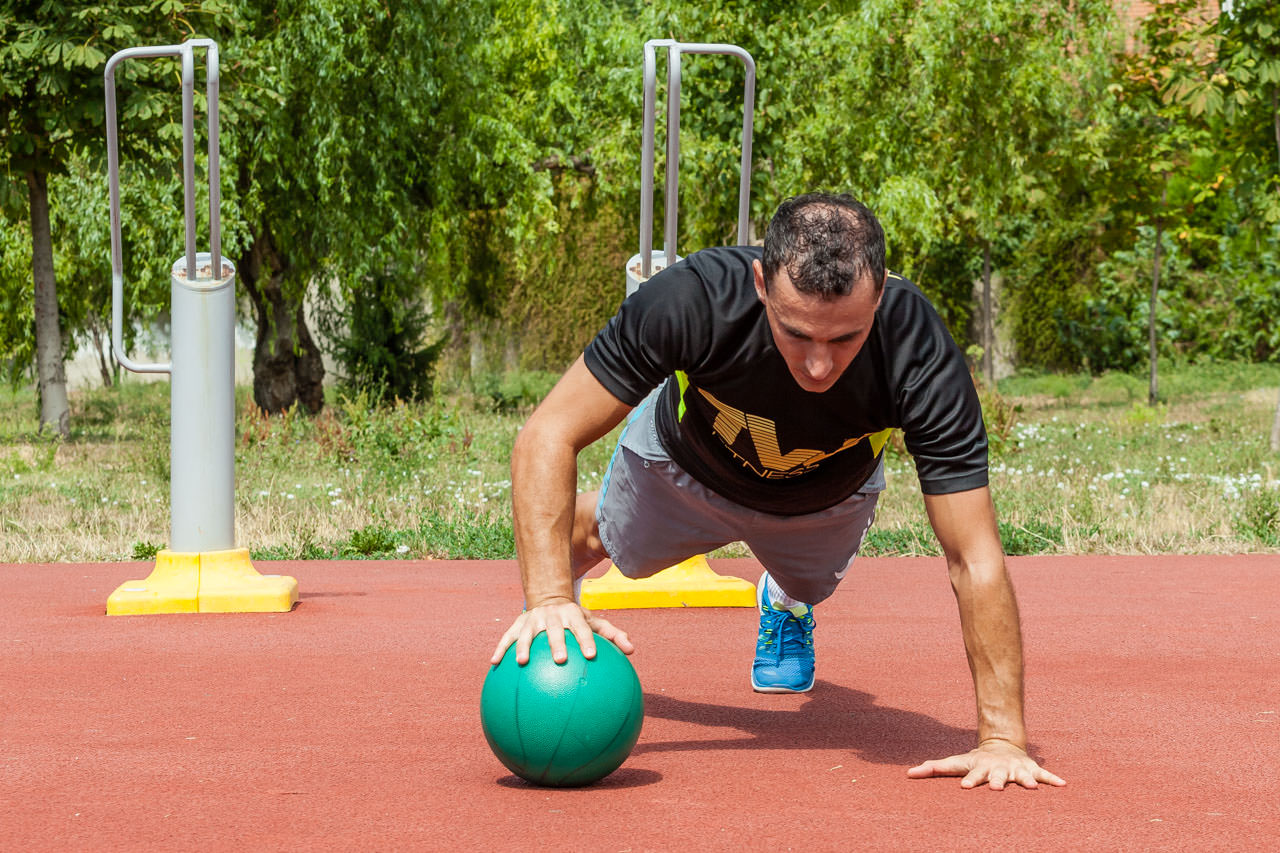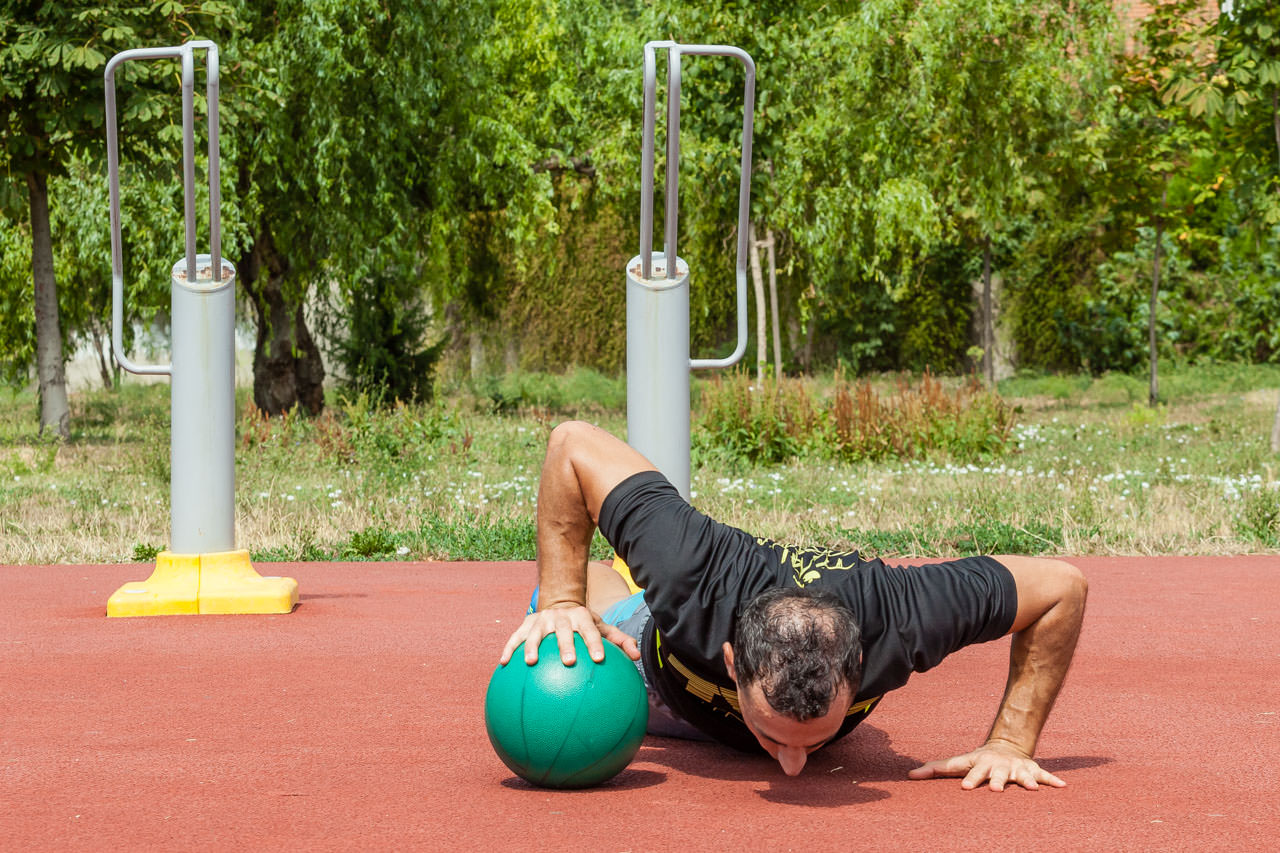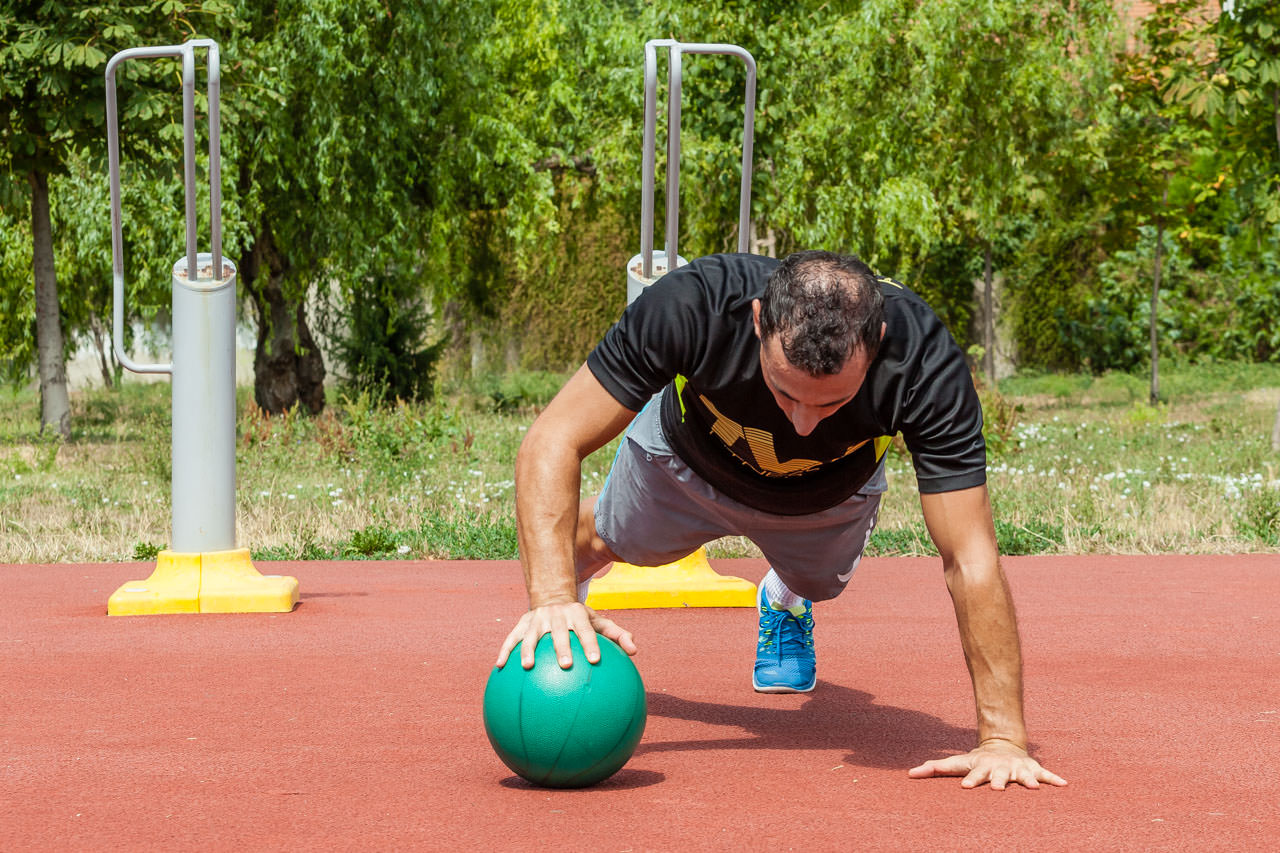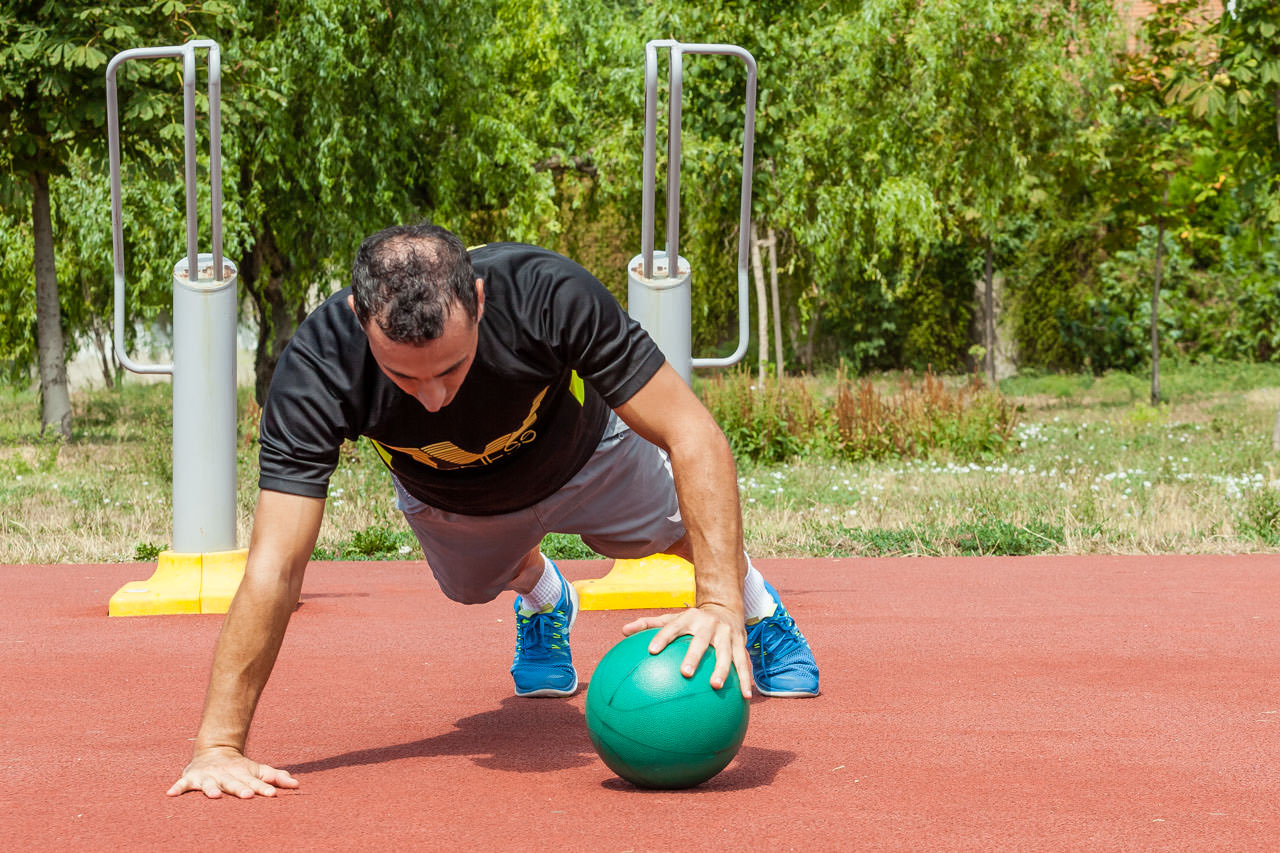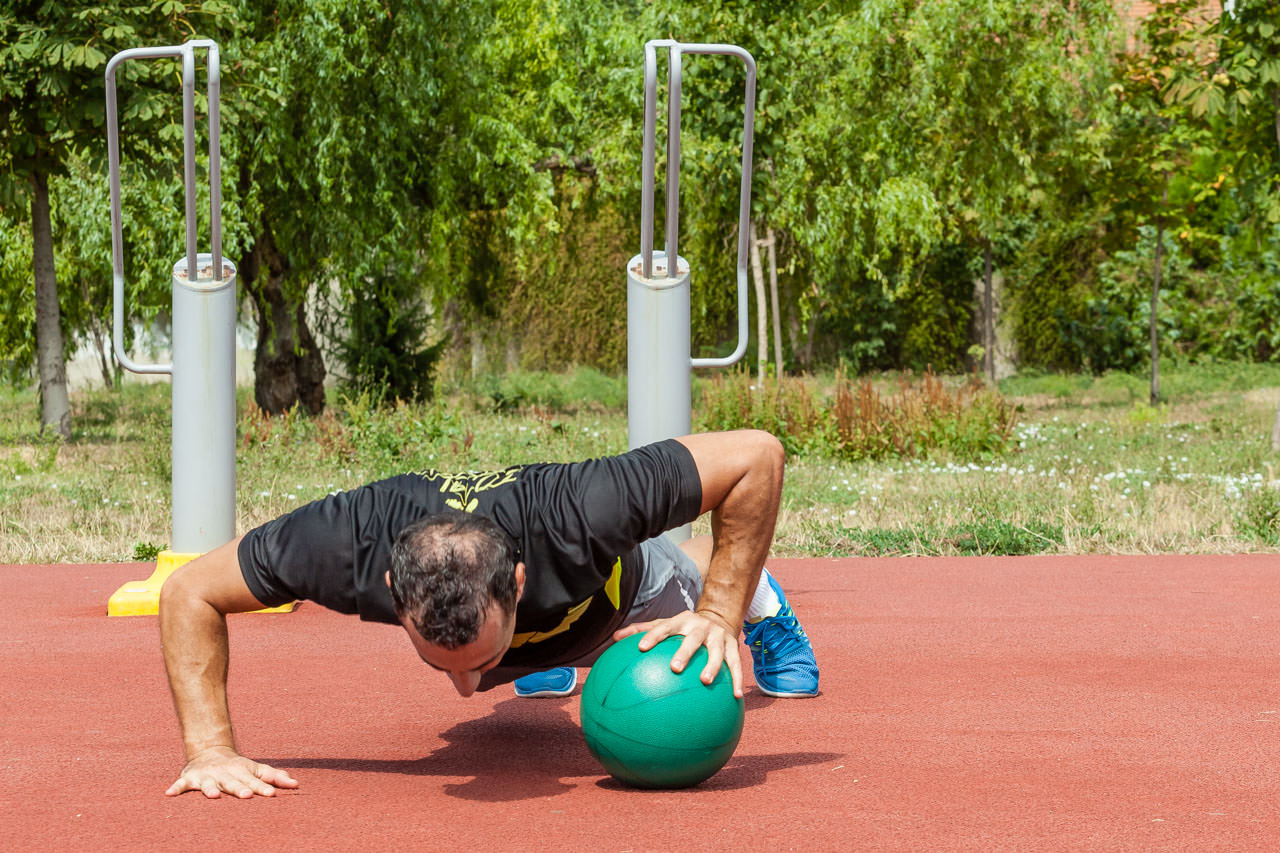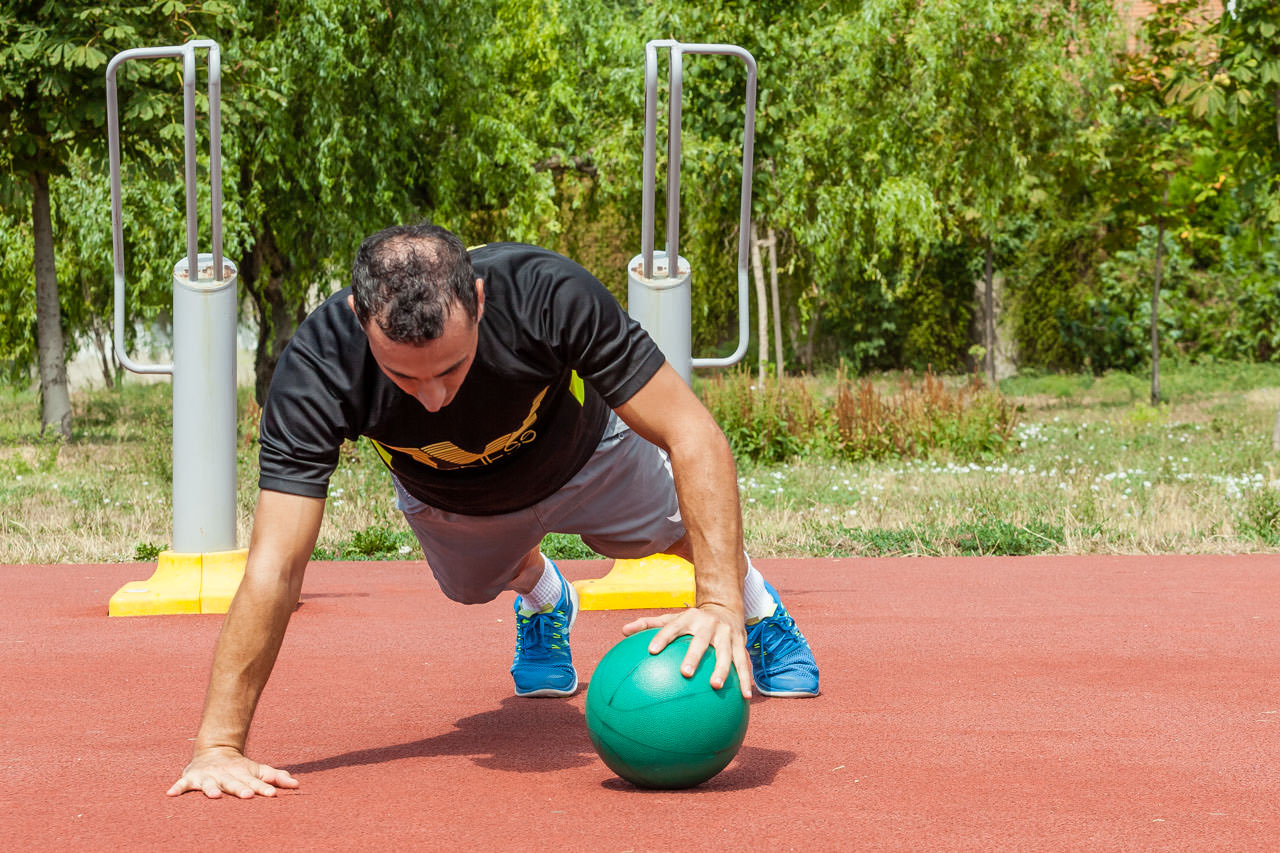 Medicine Ball Plyo Push-Up
1
Go down in a push up position with one hand on a medicine ball and the other hand on the ground.
2
Lower your chest toward the ground and then drive your body up and over explosively so your hands leave the ground and ball.
3
Land with opposite hand on the medicine ball and repeat the push up.
4
Return into the starting position and repeat the exercise according to the training plan alternating sides.