Primary muscles
Abs
Secondary muscles
Shoulder
Equipment
Medicine Ball
Exercise description
Male exercise for the city.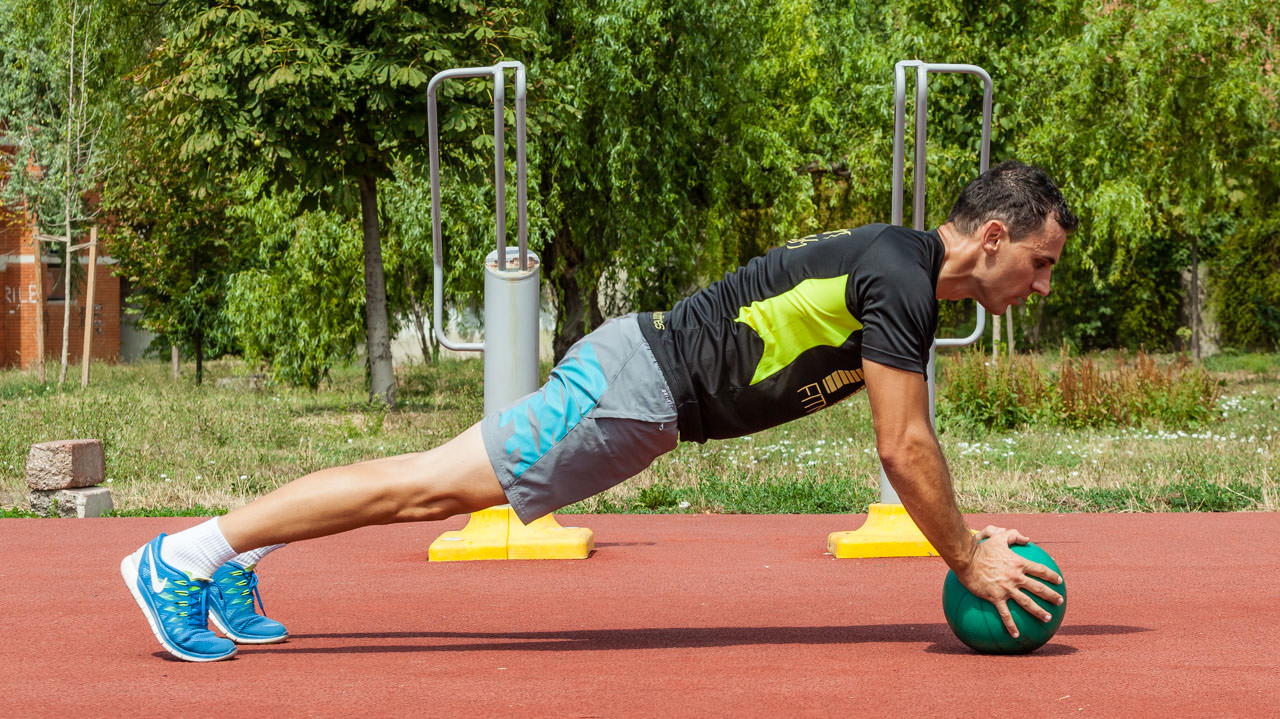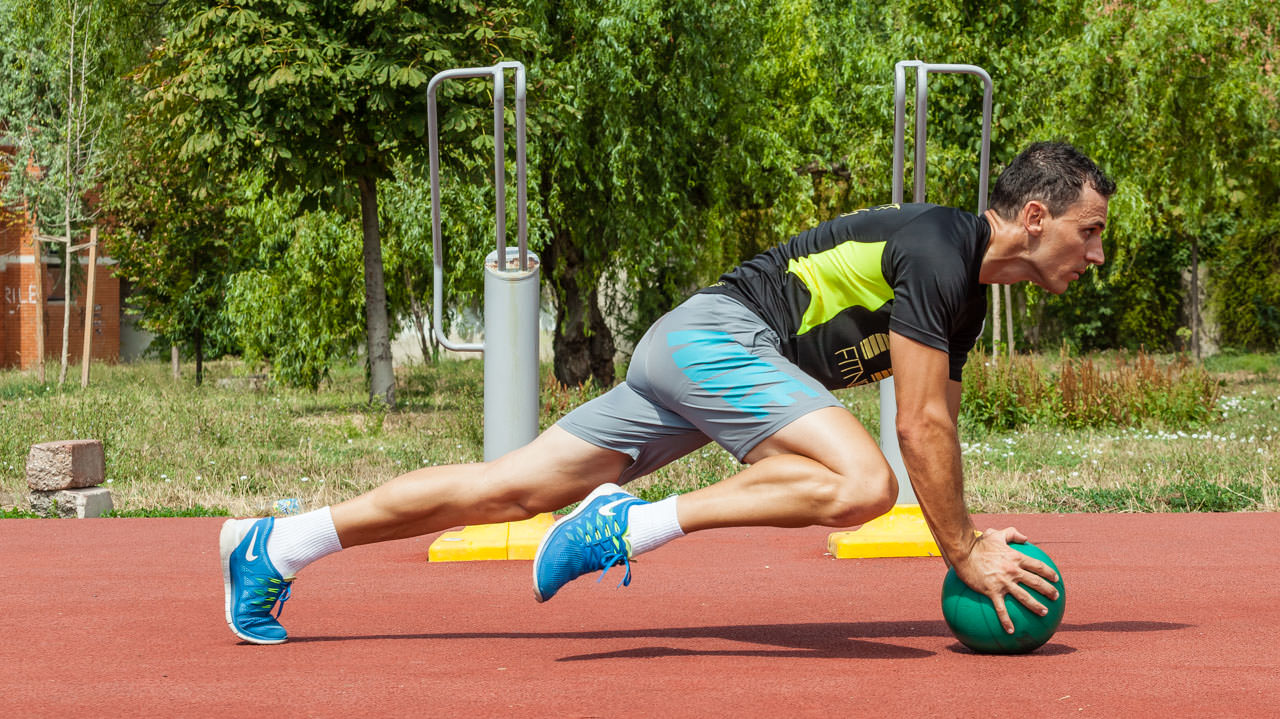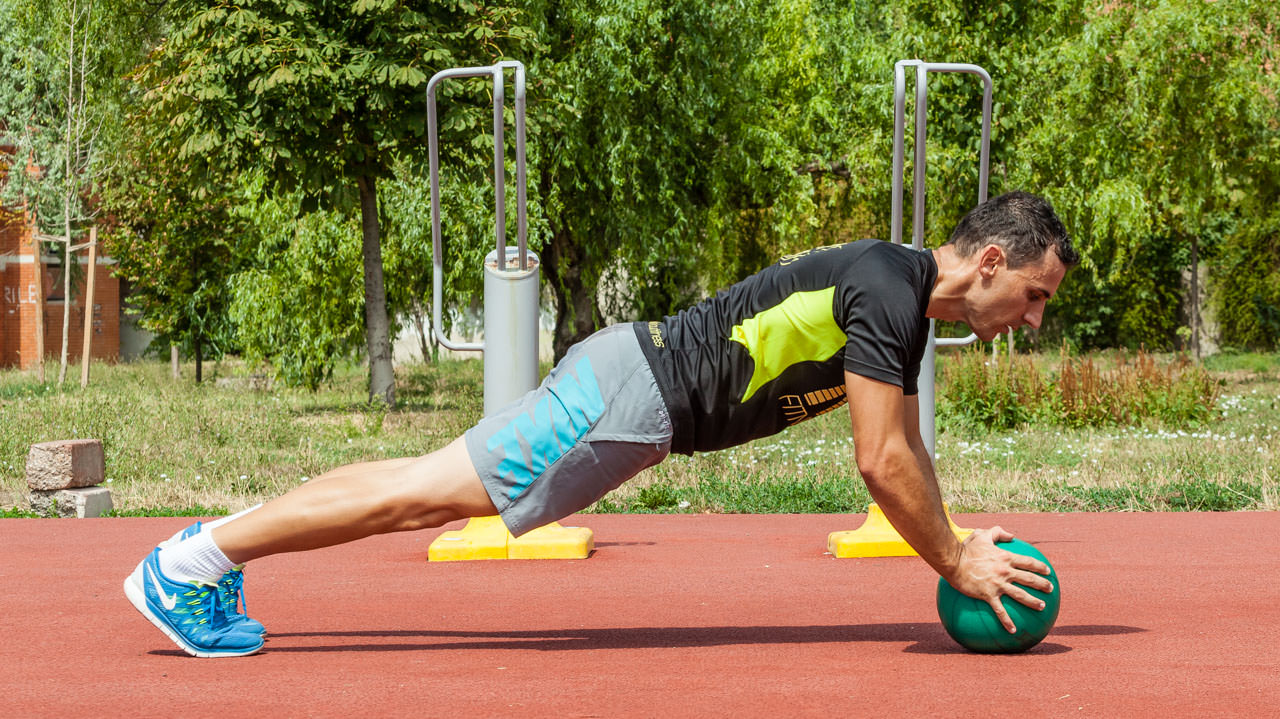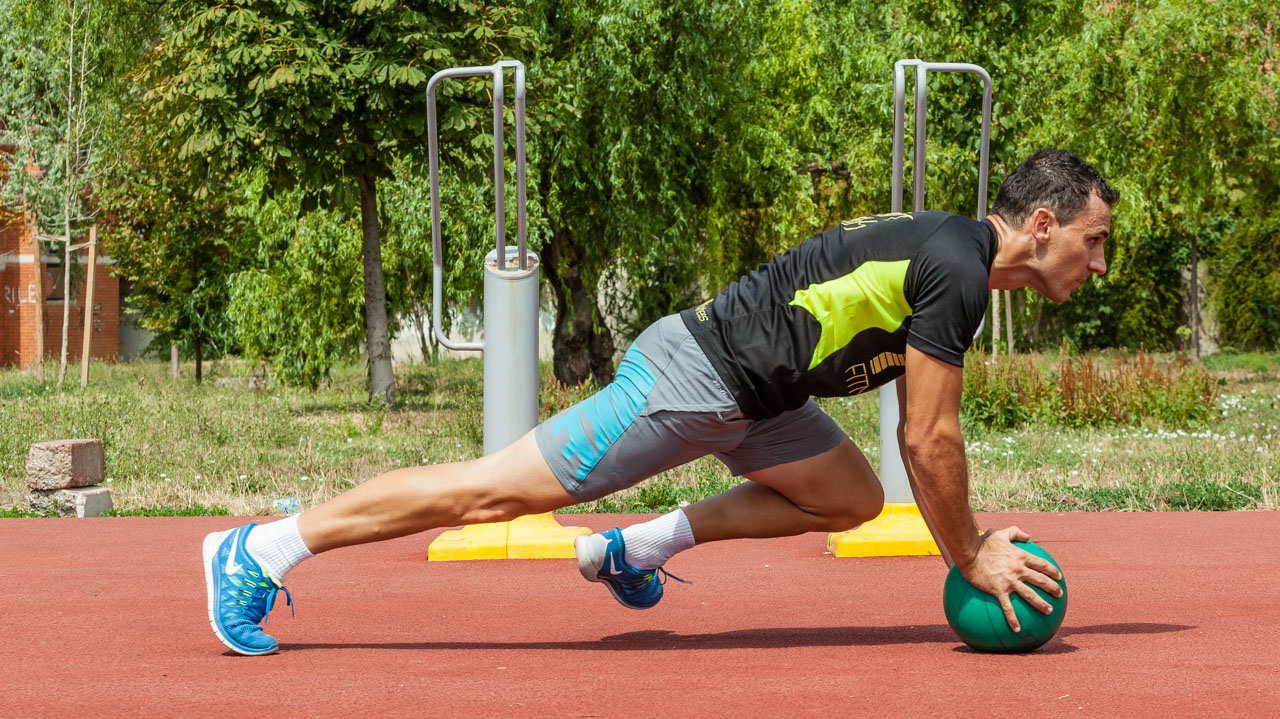 Medicine Ball Mountain Climbers
1
Go down and begin with your hands on a medicine ball. Slowly raise your body up to full plank position, weight evenly distributed between hands and feet. Ensure core is engaged and back is flat to avoid unwanted pressure on the lower back.
2
Squeeze your abs, lift one foot off the ground and bring your knee up towards your chest while keeping your body in as straight of a line as possible.
3
Return your leg to the starting position.
4
Repeat the movement with your opposite leg. Repeat the exercise according to the training plan alternating legs.