Primary muscles
Abs
Equipment
Medicine Ball
Exercise description
Male exercise for the city.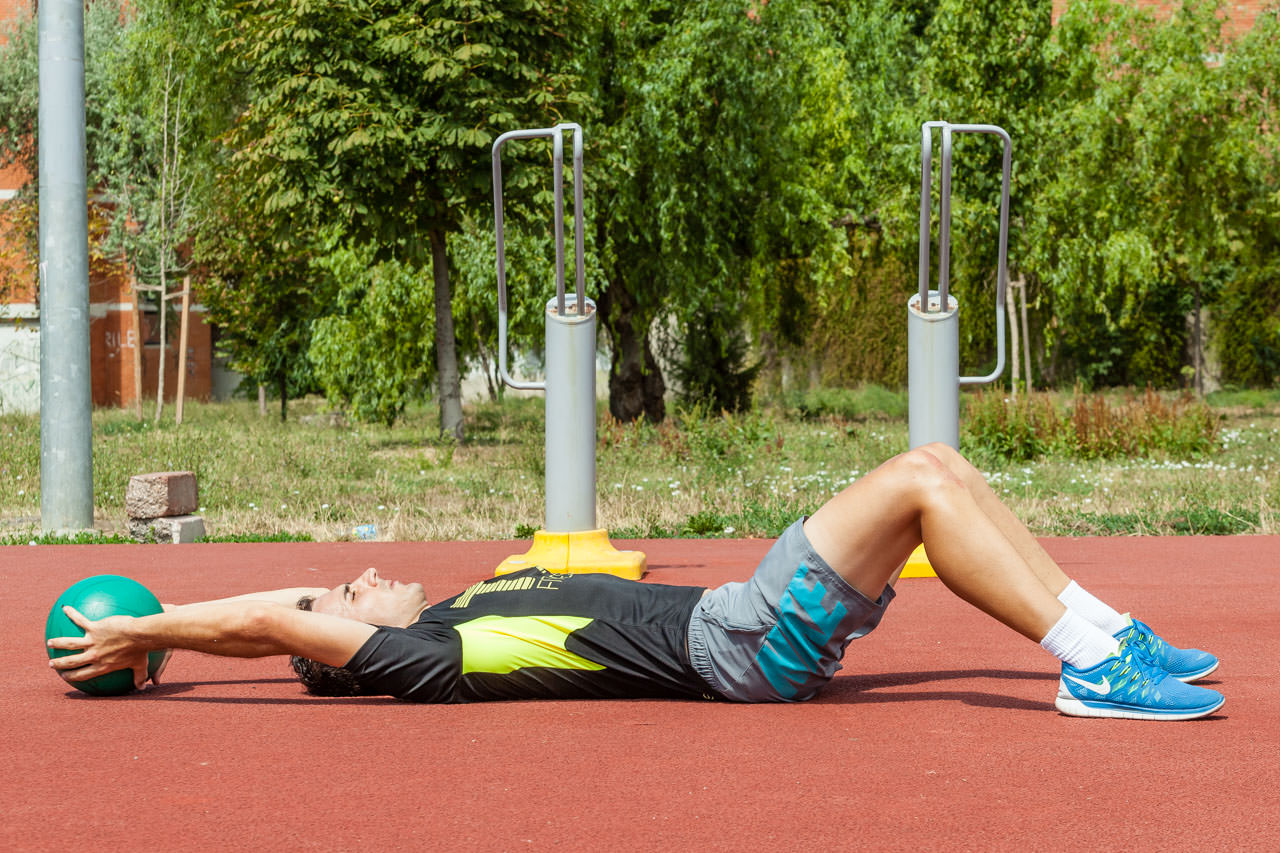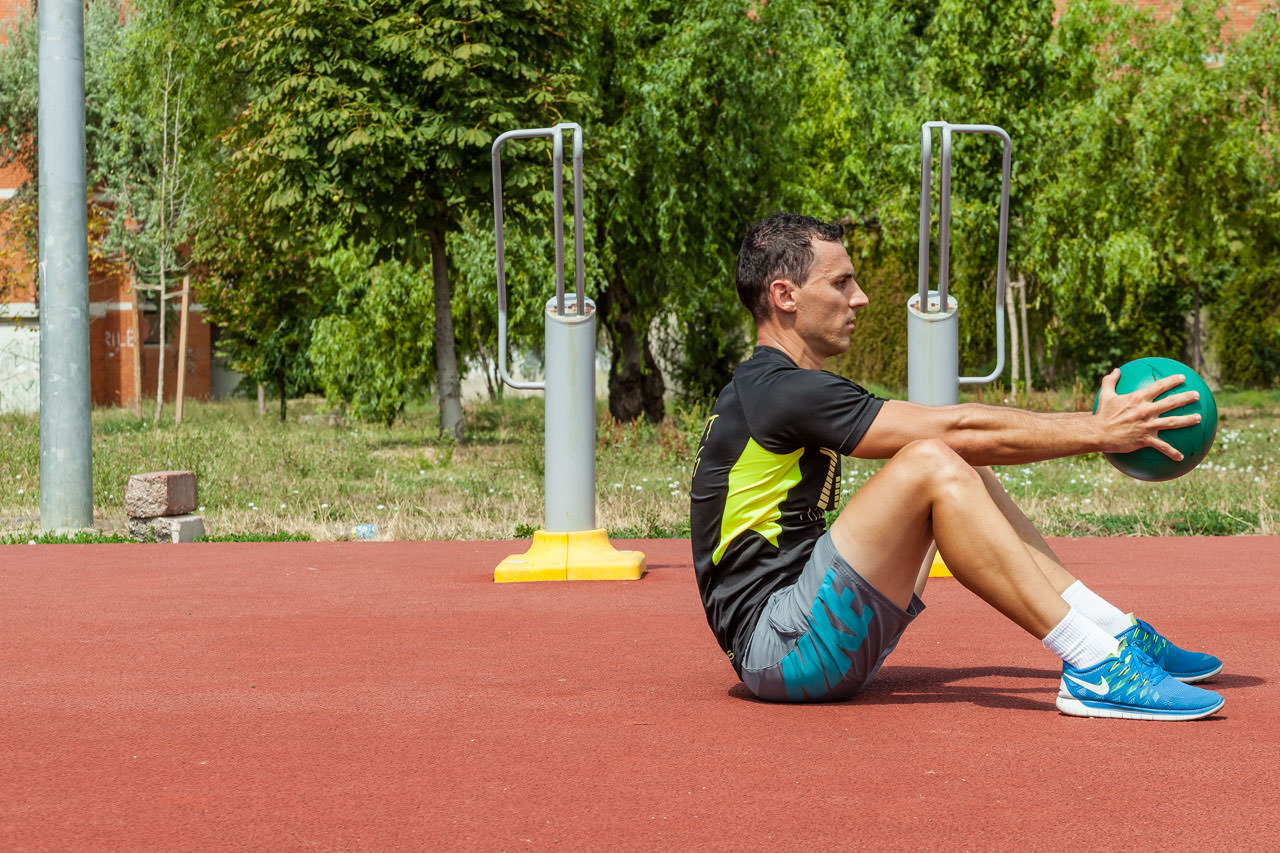 Medicine Ball Crunches
1
Lie flat on your back with knees bent, legs shoulder width apart, abs engaged, and with your arms extended straight back over your head holding a medicine ball.
2
Flex your hips and spine to raise your torso toward your knees, while moving your arms in front of you.
3
Go back to the starting position and repeat the exercise according to the training plan.