Primary muscles
Upper Leg
Secondary muscles
Lower Leg
Glutes
Equipment
Dumbbell
Exercise description
Male exercise for the city.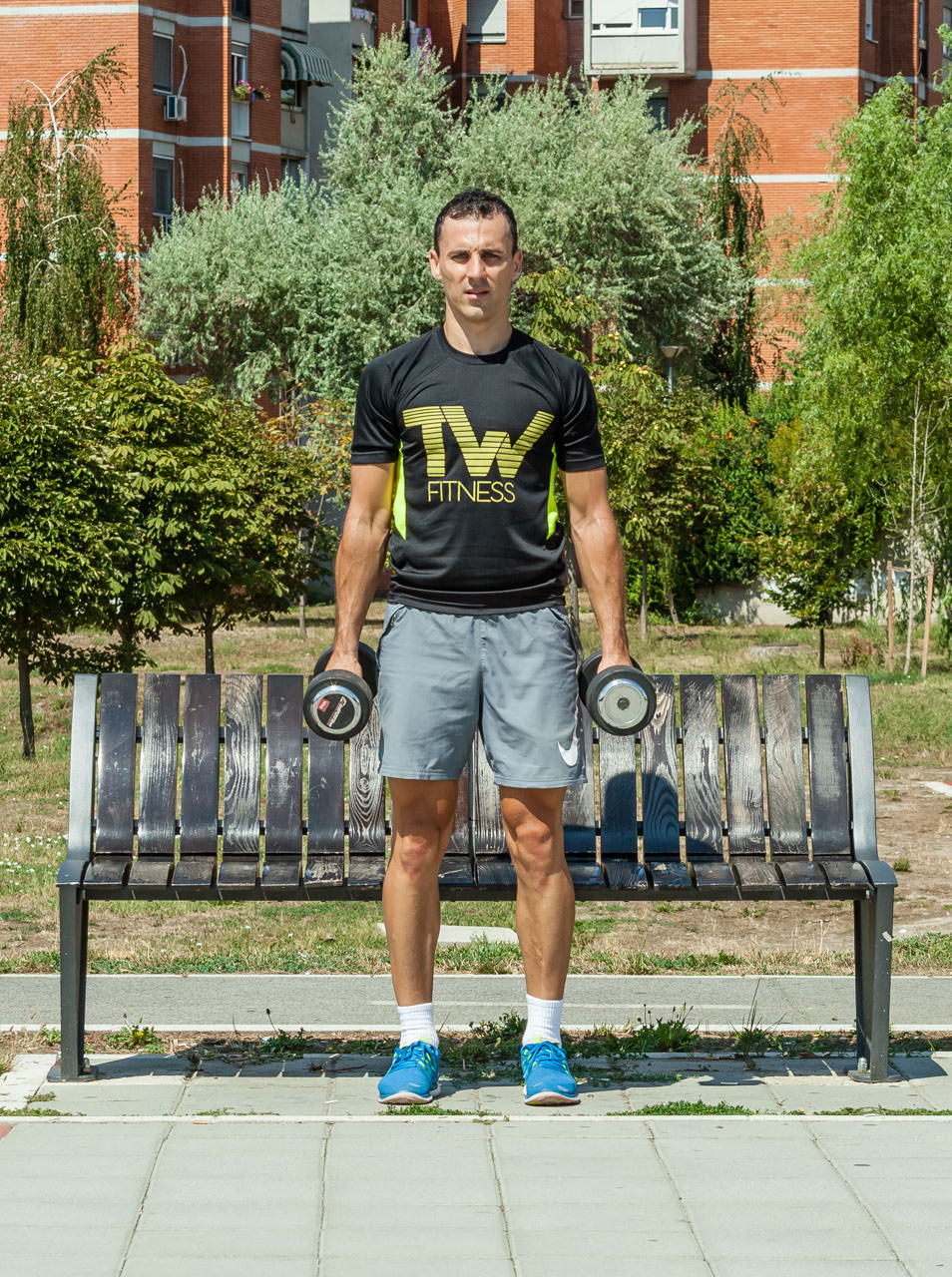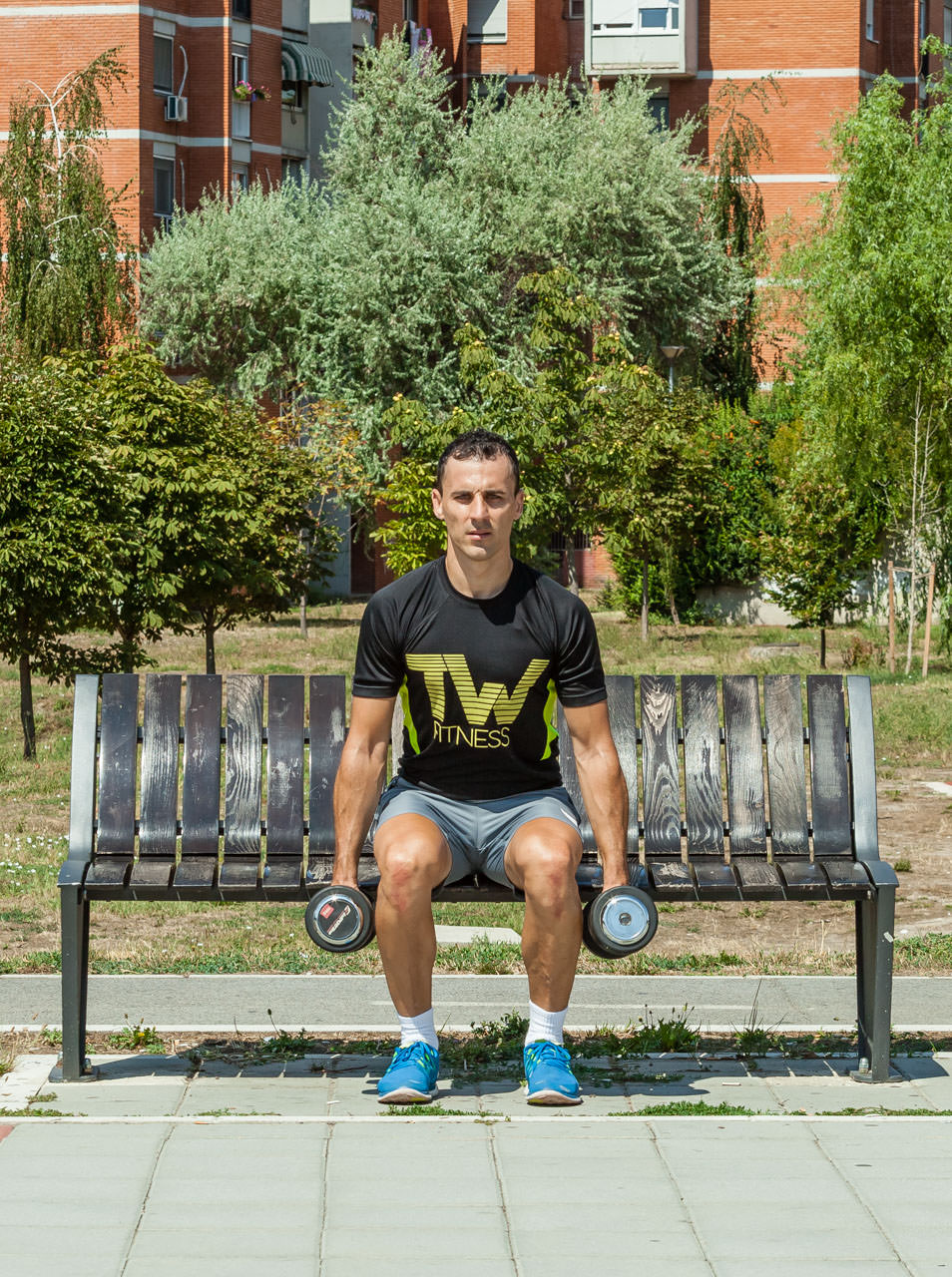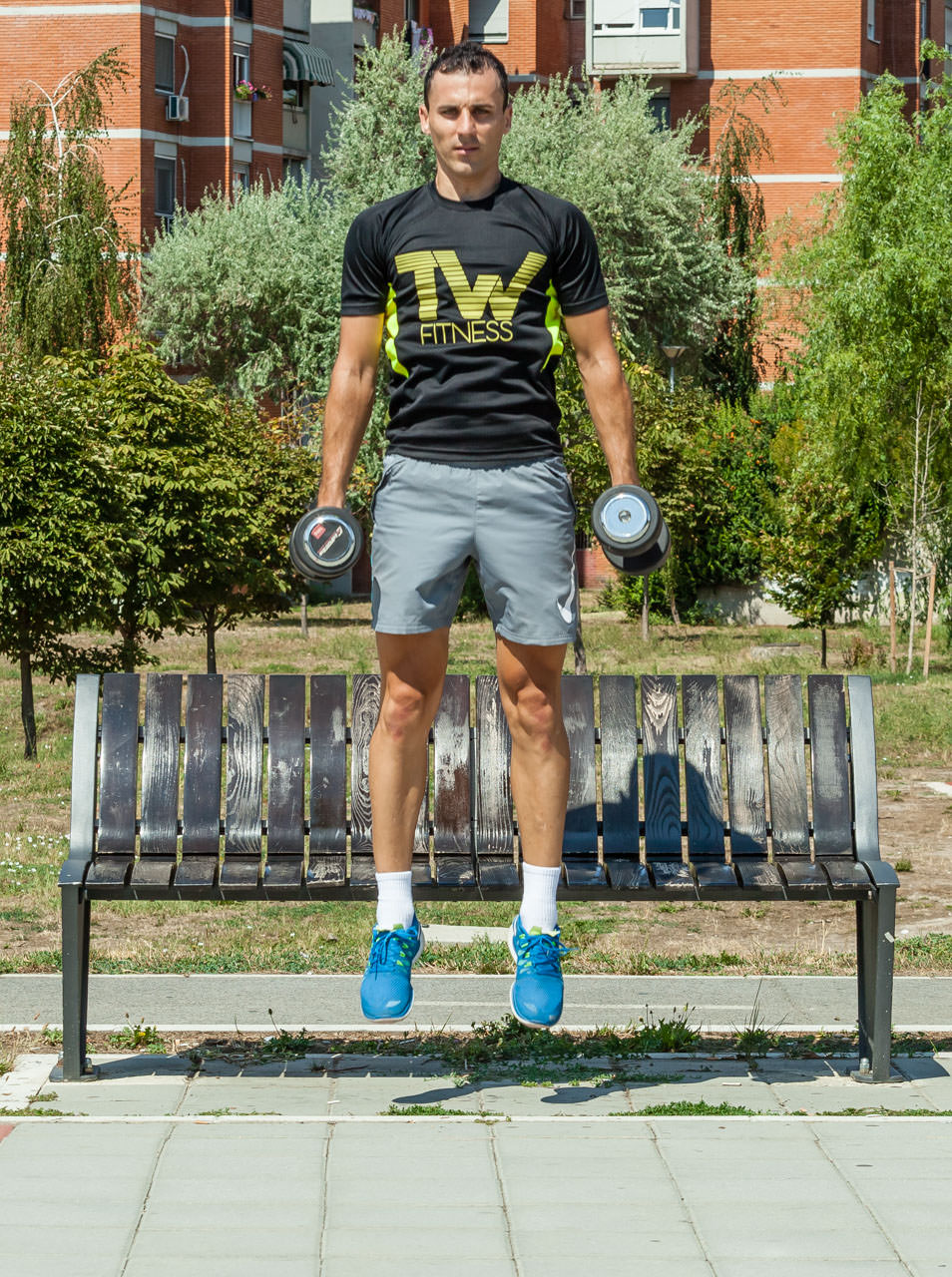 Seated Dumbbell Pause Box Jump
1
Grab a pair of dumbbells in each hand by your sides, stand up straight with feet slightly wider than shoulder width.
2
Drop into a squat until you sit on the bench.
3
Sit only for 1-2 sec and then explode through hips, knees and ankles to jump for maximum height.
4
Land softly with bent knees. Repeat the exercise according to the training plan.