Primary muscles
Upper Leg
Equipment
None
Exercise description
Male exercise for the city.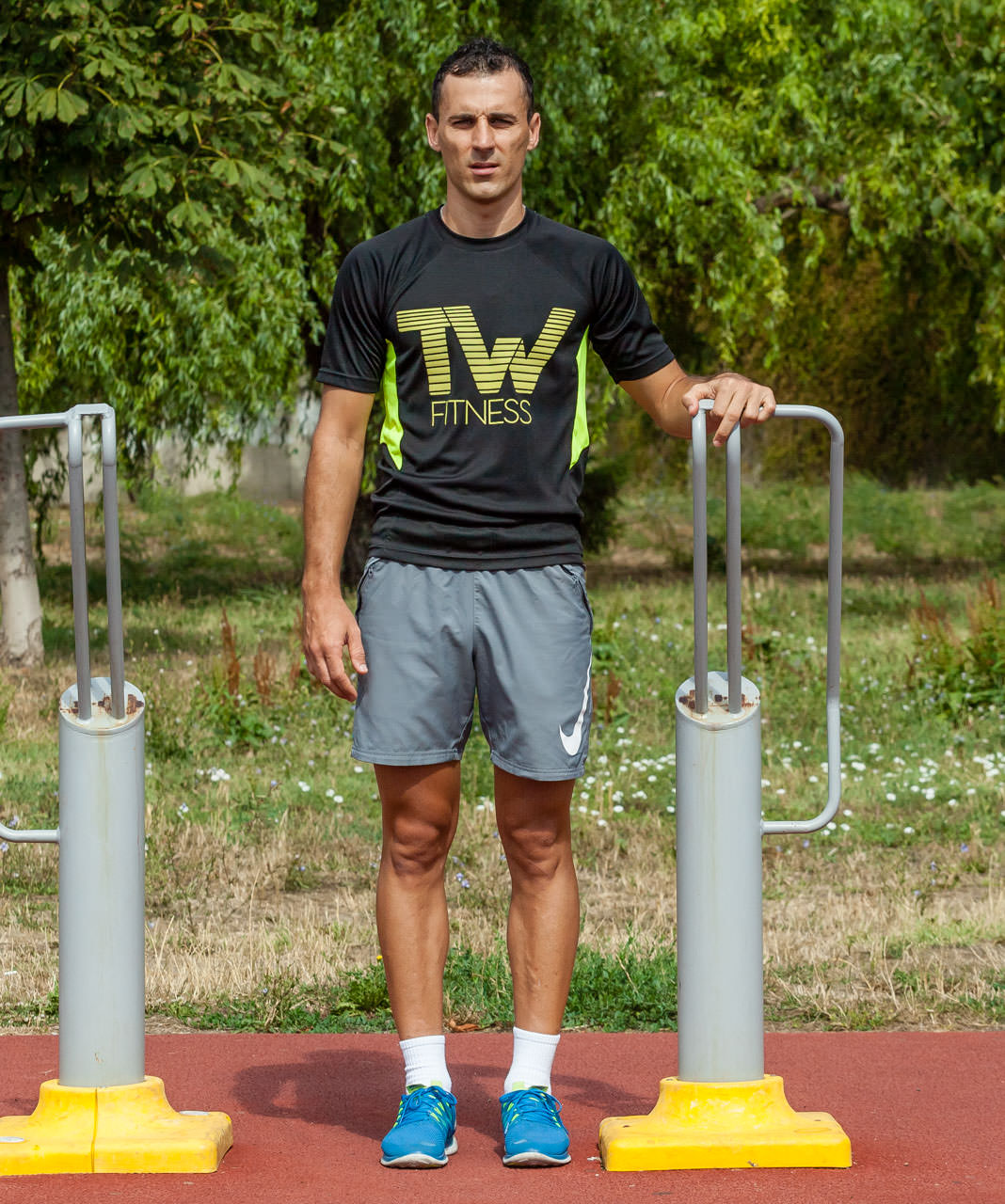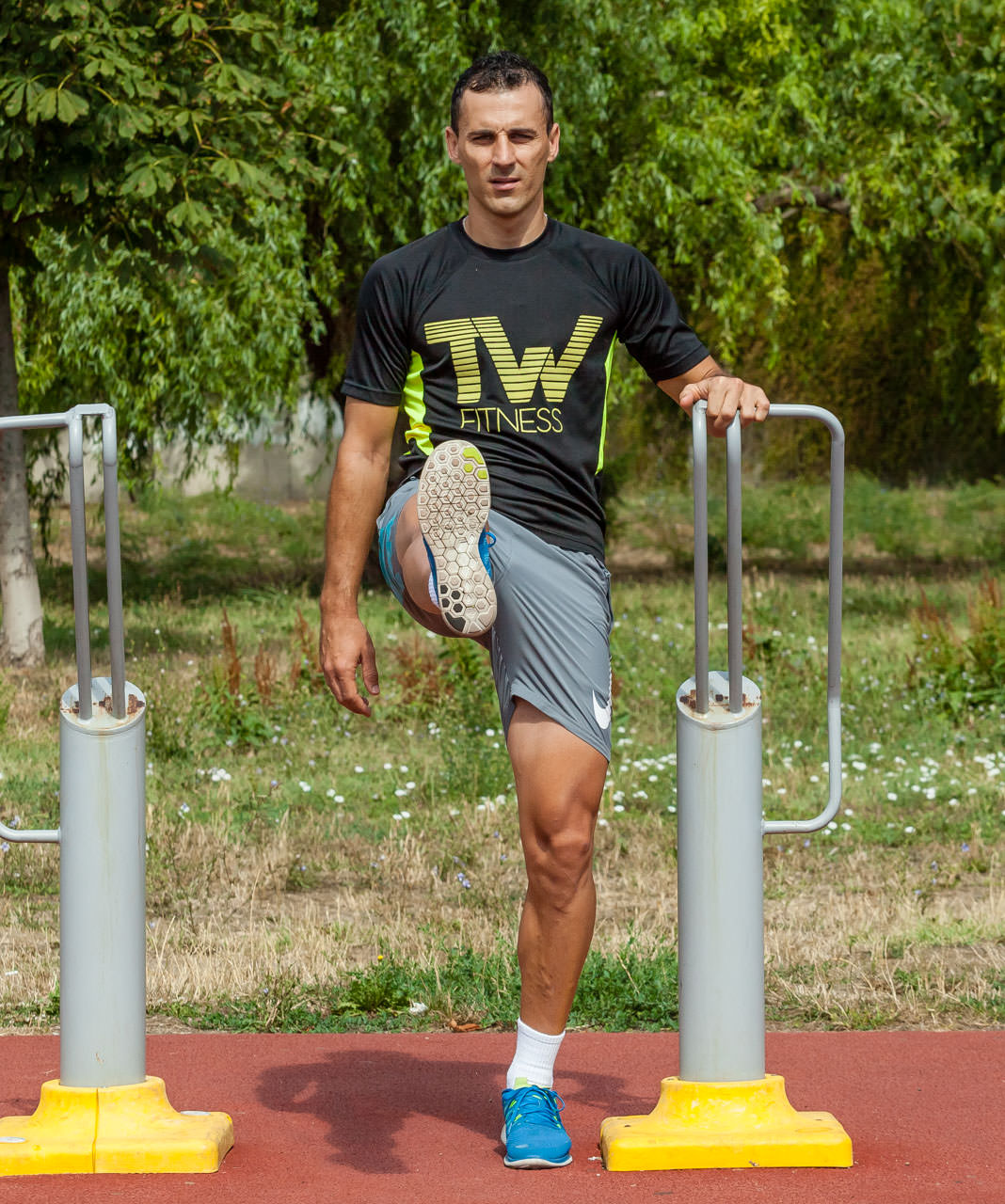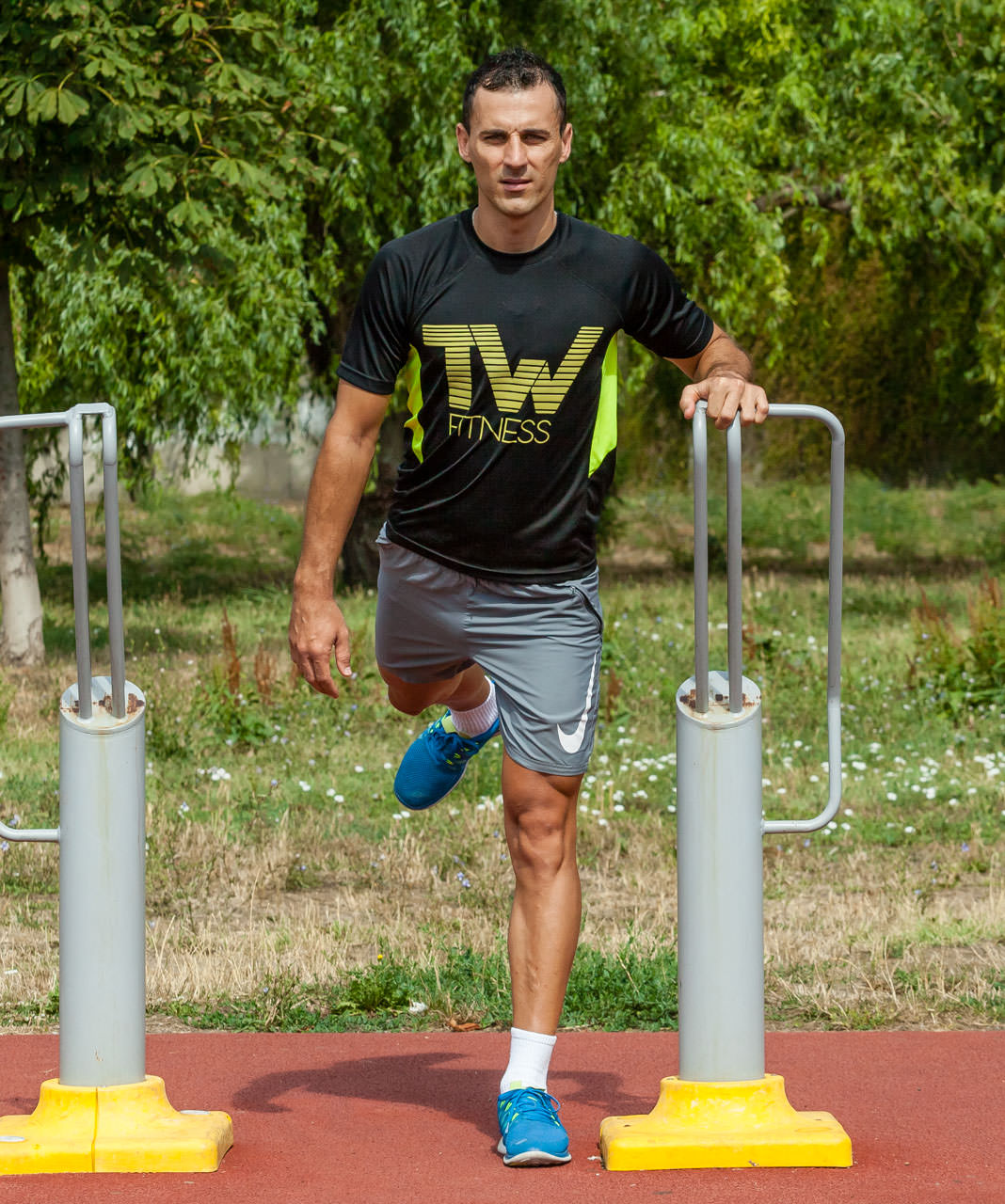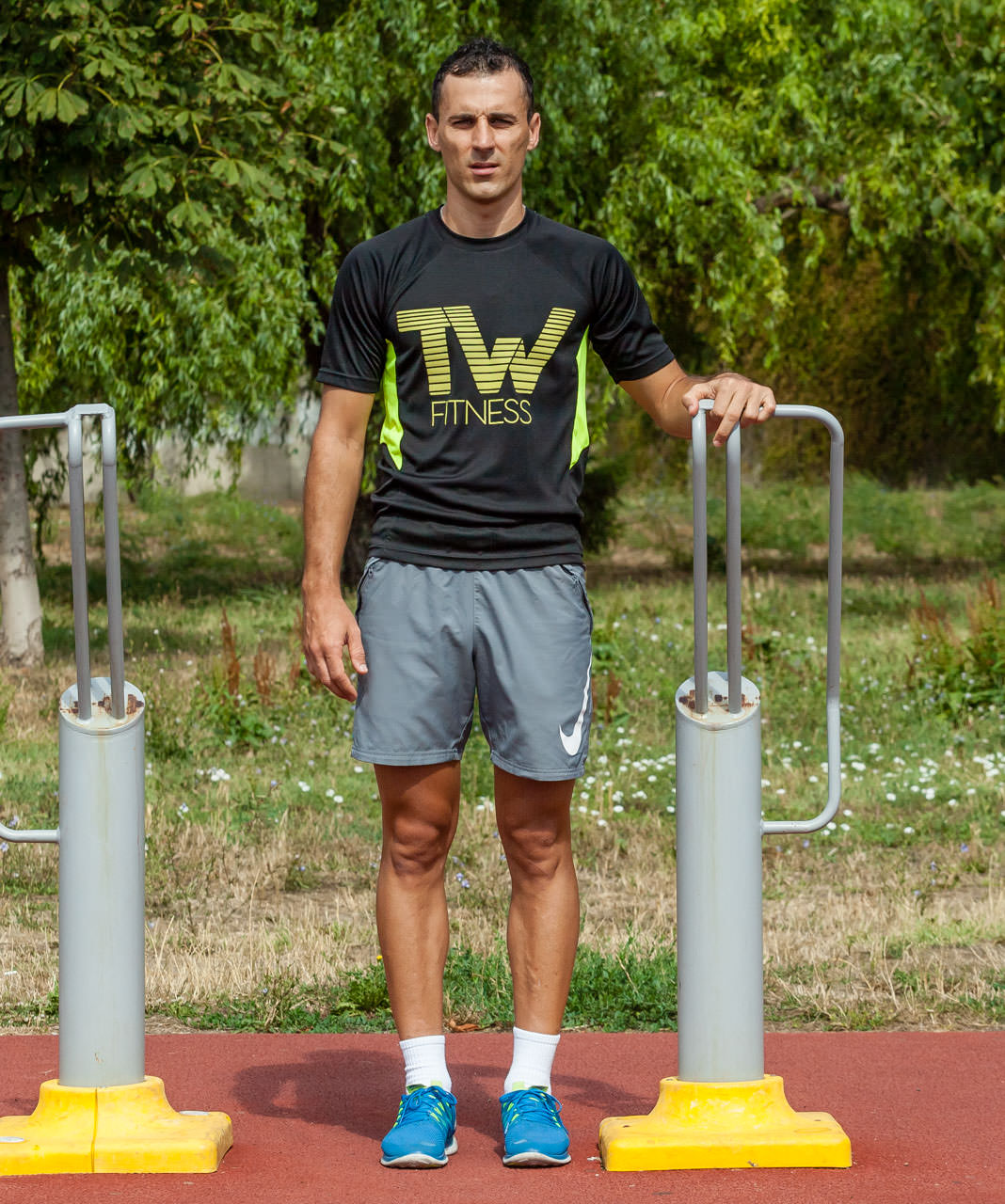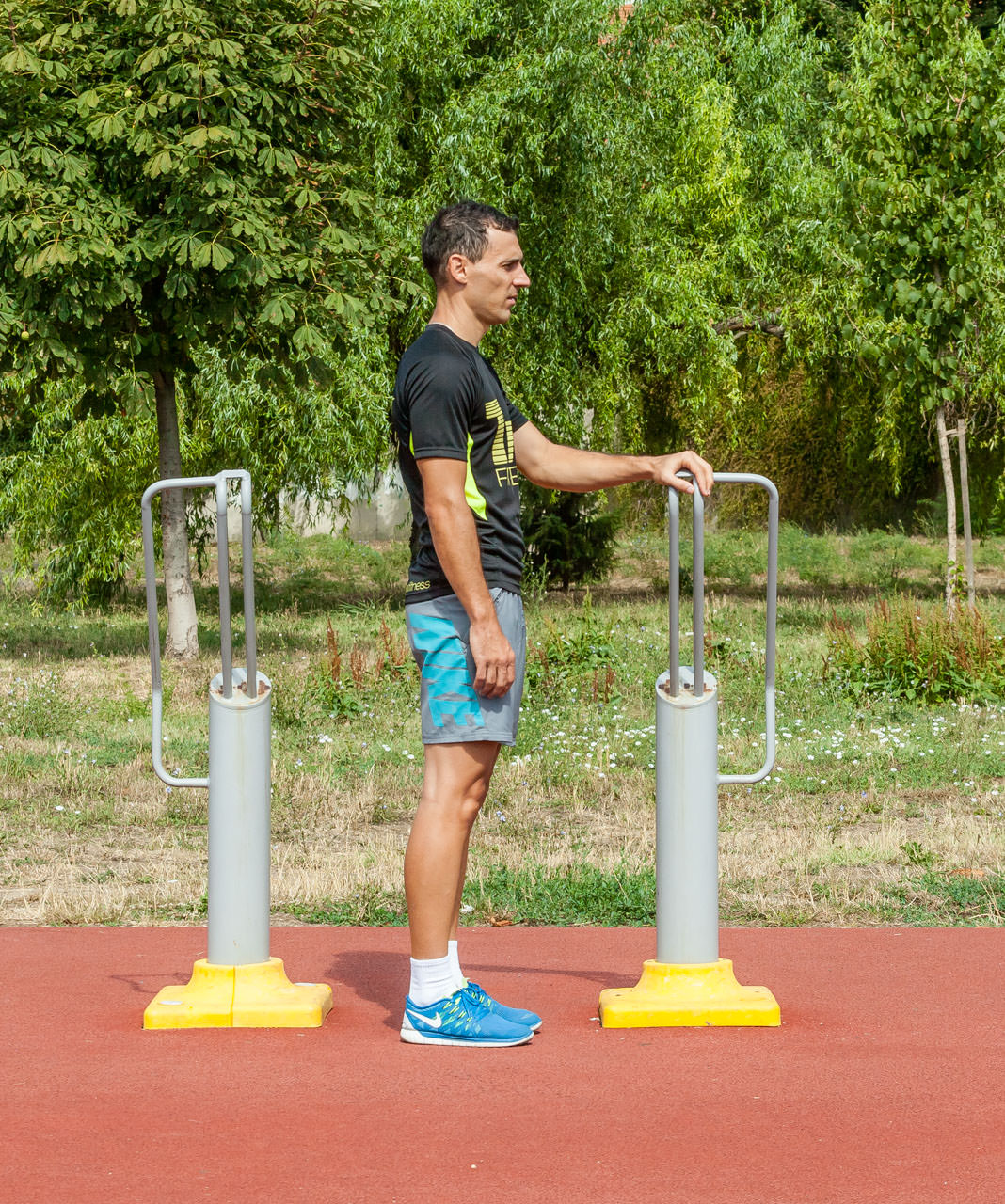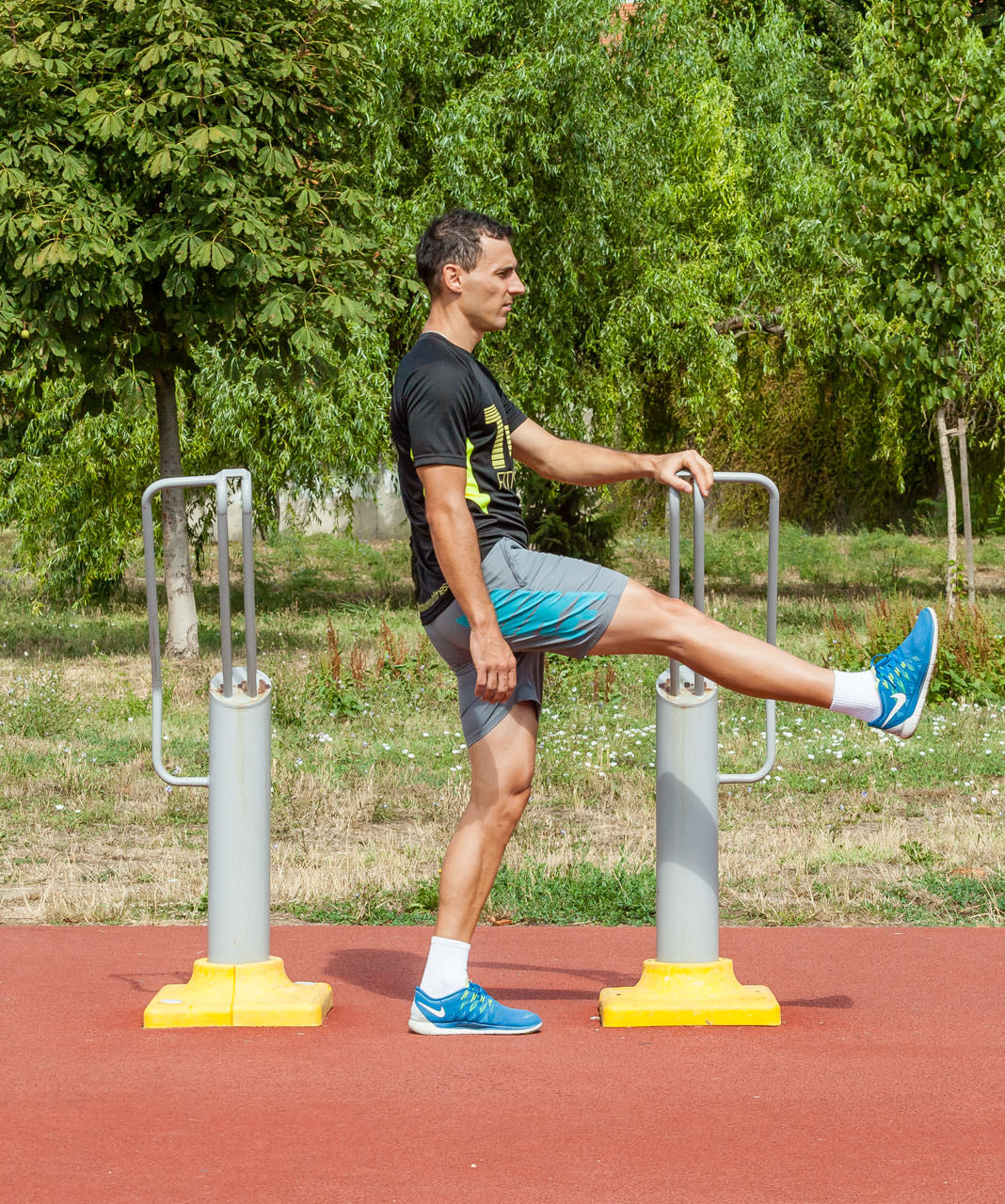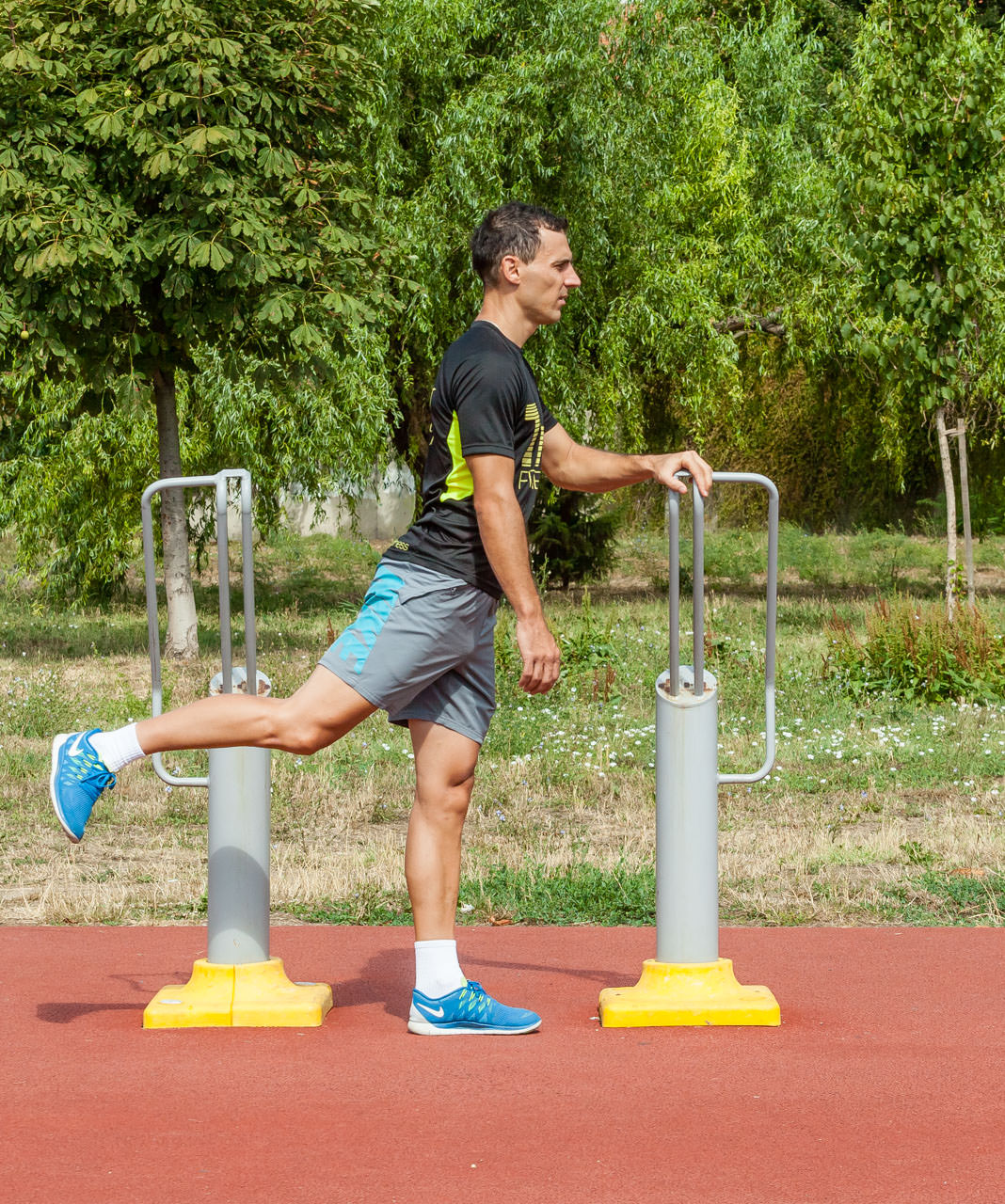 Leg Swings
1
Stand tall holding onto a pole, wall or stationary object for support.
2
Engage your abs as you swing your one leg to the front of you and then across the stationary leg as you comfortably can.
3
Repeat the exercise according to the training plan then switch legs.