Primary muscles
Upper Leg
Shoulder
Secondary muscles
Lower Leg
Glutes
Triceps
Equipment
Kettlebell
Exercise description
Male exercise for the city.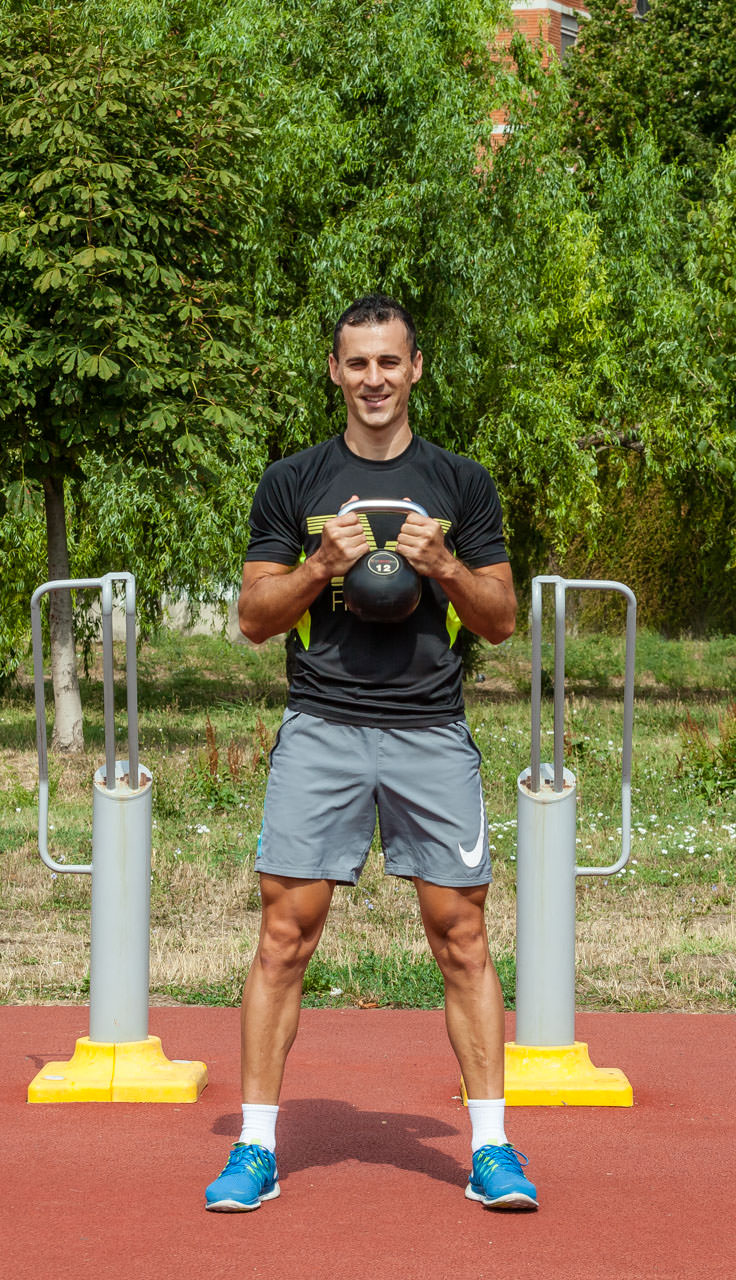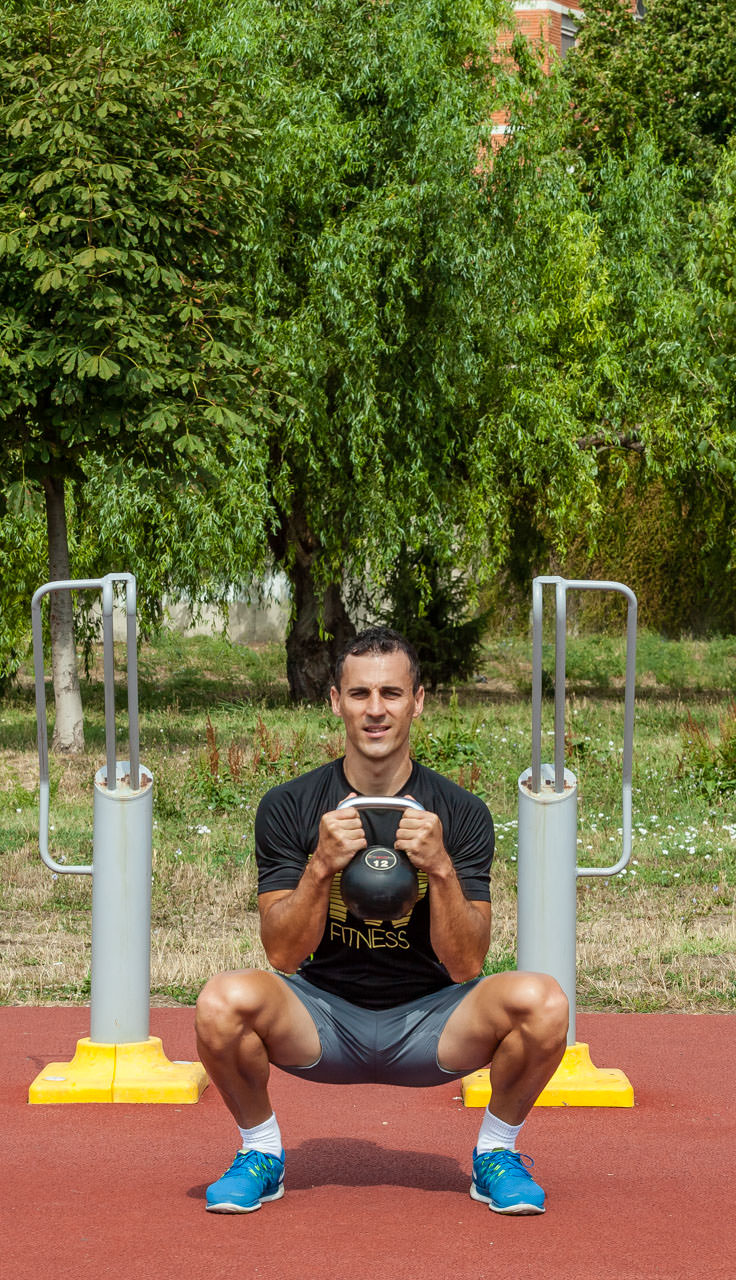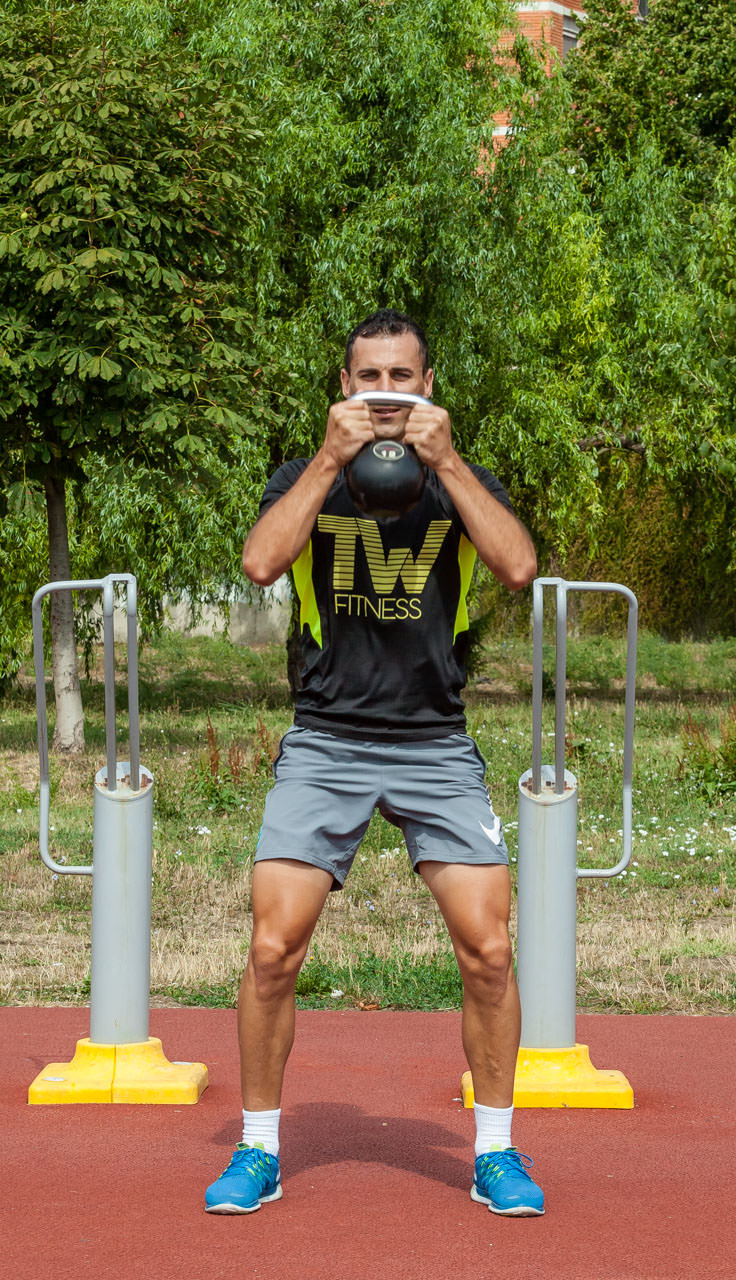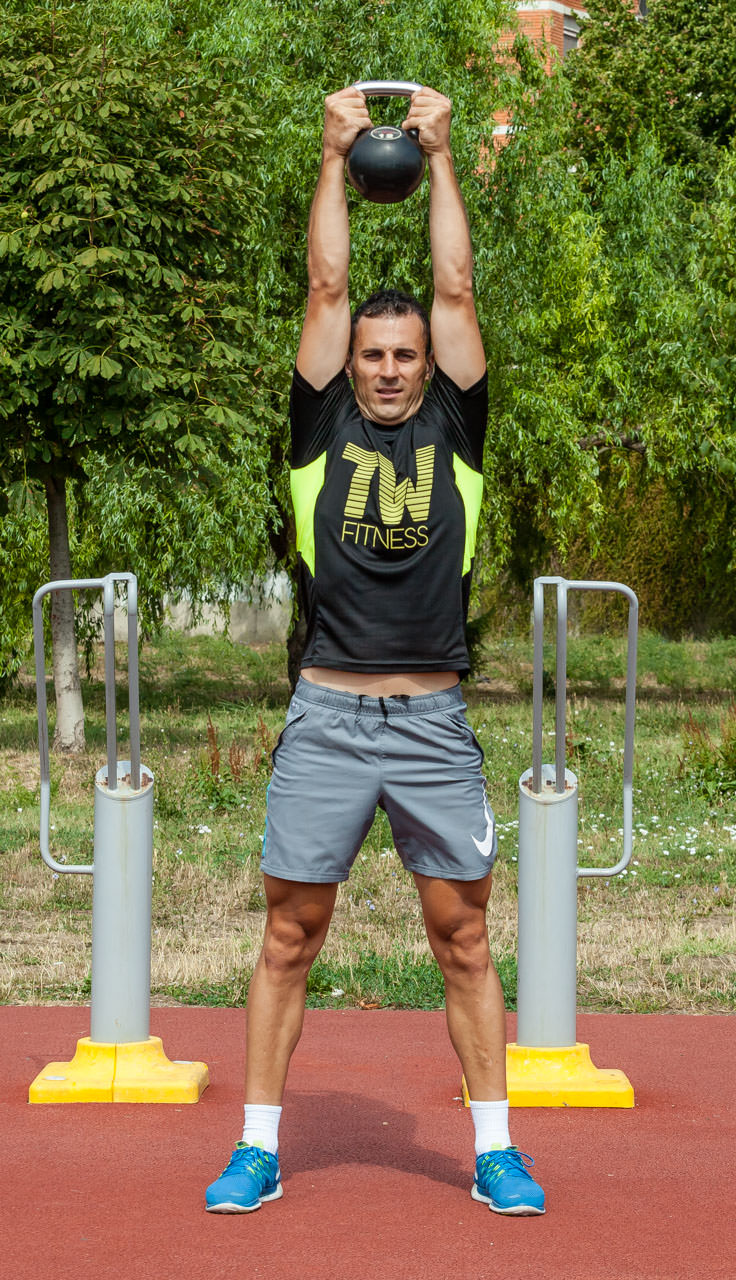 Kettlebell Goblet Squat Press
1
Stand holding a light kettlebell by the horns close to your chest, and feet slightly wider than shoulder width.
2
Squat down between your legs until your hamstrings are on your calves. Keep your chest, head up and your back straight.
3
Drive the feet into the ground, straighten the legs, squeeze the glutes and core, and press the kettlebell overhead. Hold for a second in this position.
4
Lower the kettlebell back to chest height. Repeat the exercise according to the training plan.