Primary muscles
Traps
Upper Leg
Secondary muscles
Back
Shoulder
Lower Leg
Biceps
Equipment
Kettlebell
Exercise description
Male exercise for the city.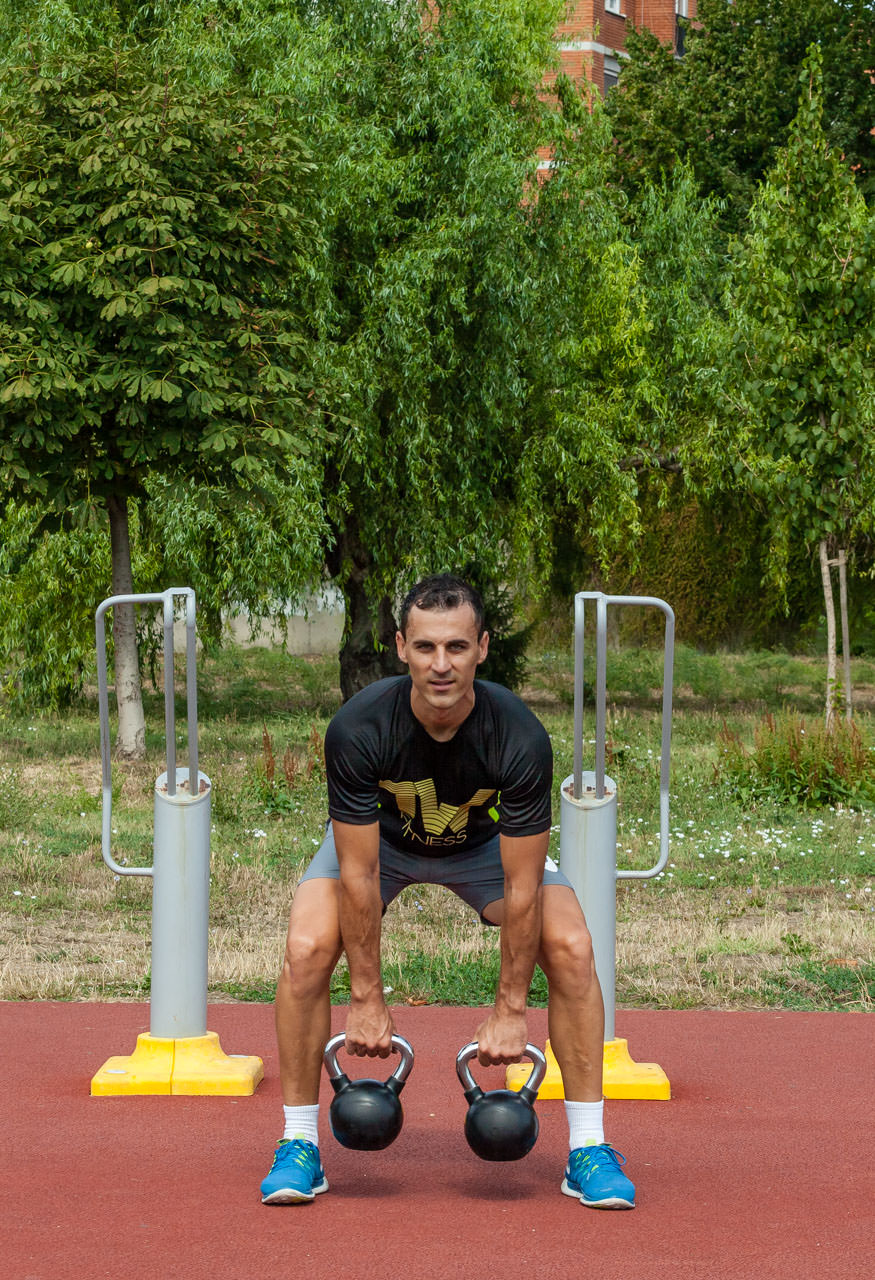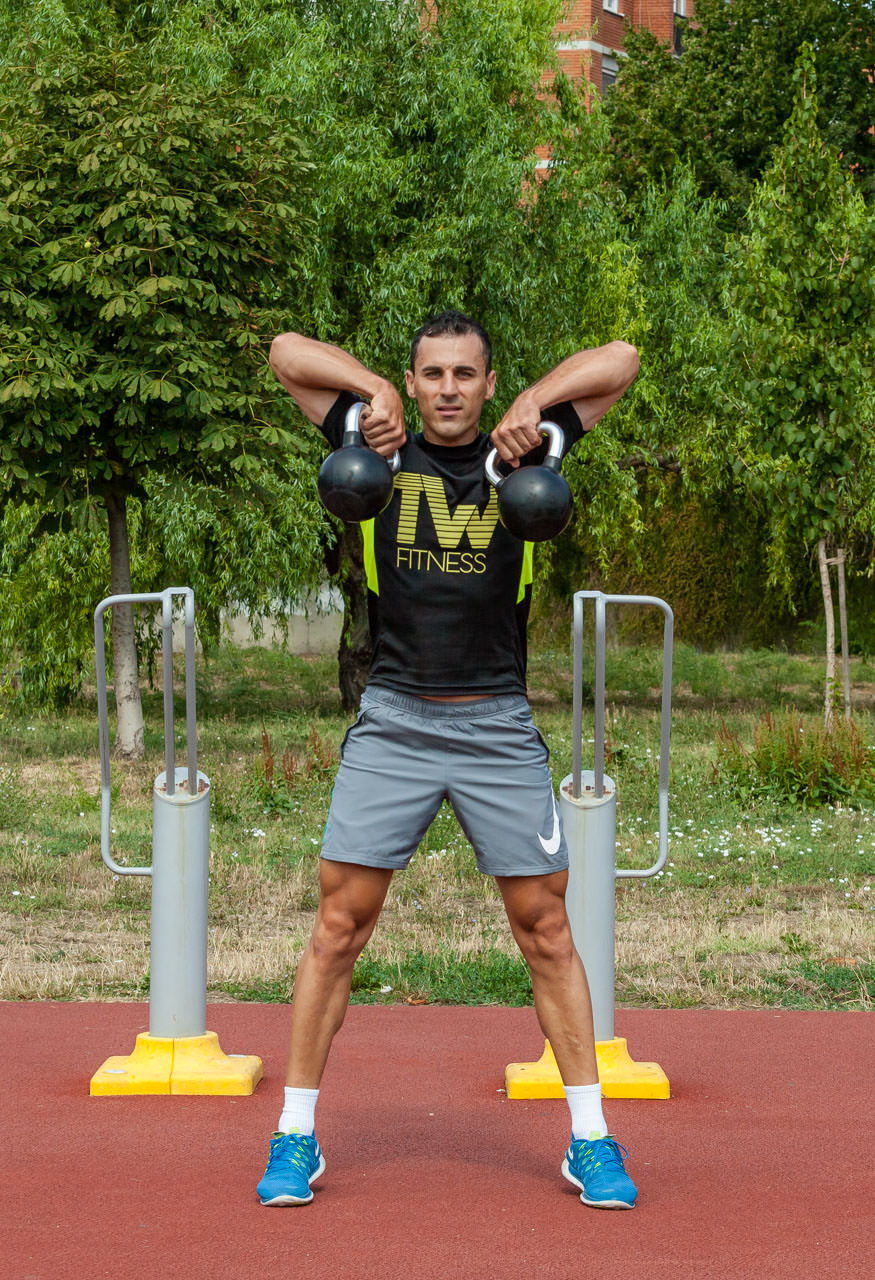 Kettlebell High Pull
1
Set your feet slightly wider than shoulder width, with toes slightly pointed out and place a pair of kettlebells between your legs on the ground. Squat downwards, contracting your core throughout the movement and grab kettlebells with both hands.
2
Lift upwards, using the hips to generate the force to thrust upwards to a standing position.
3
Once in the standing position, row the kettlebells upwards so that the handle almost touches your chin.
4
Engage the shoulders and upper back muscles, and push the kettlebells back into the starting position. Repeat the exercise according to the training plan.