Primary muscles
Abs
Back
Equipment
Kettlebell
Exercise description
Male exercise for the city.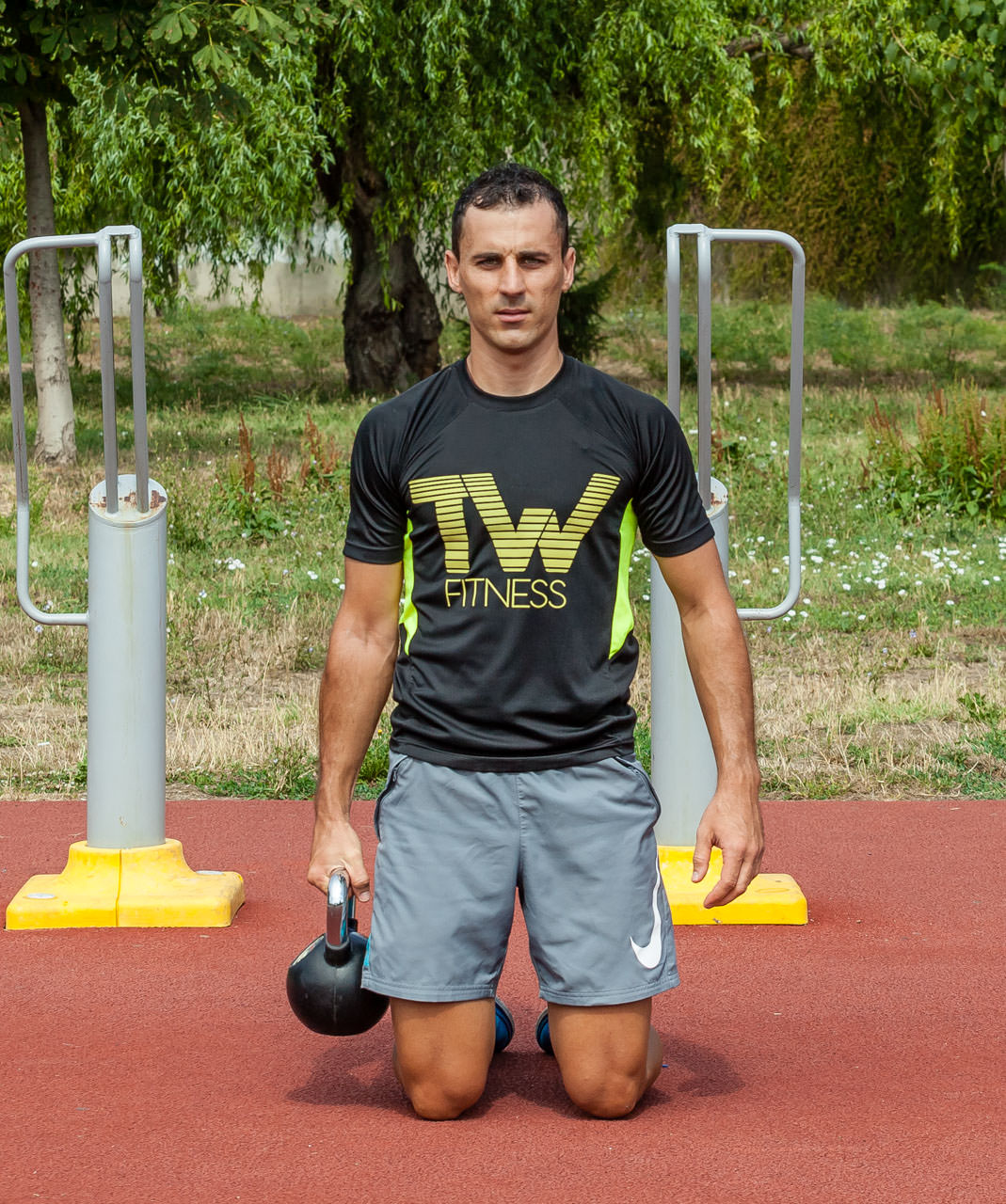 One-Arm Kettlebell Endurance
1
Grab the kettlebell with your right hand. Get on your knees, supporting weight on your lower legs. Keep your torso and your chest lifted. Look straight ahead. Do not bend your body to the side.
2
Hold this position as long as it is written in the training plan, then switch arms.