Primary muscles
Shoulder
Secondary muscles
Triceps
Equipment
Plate
Exercise description
Male exercise for the gym.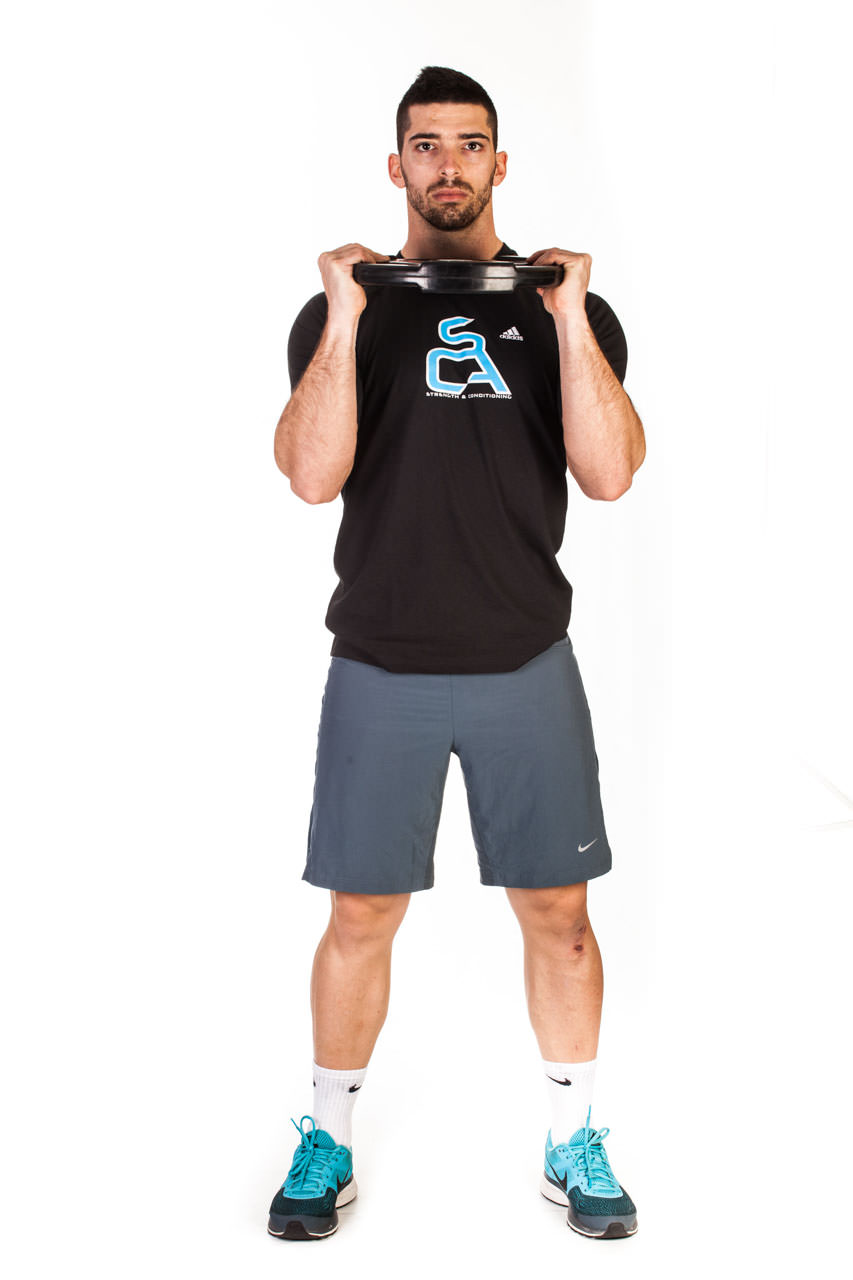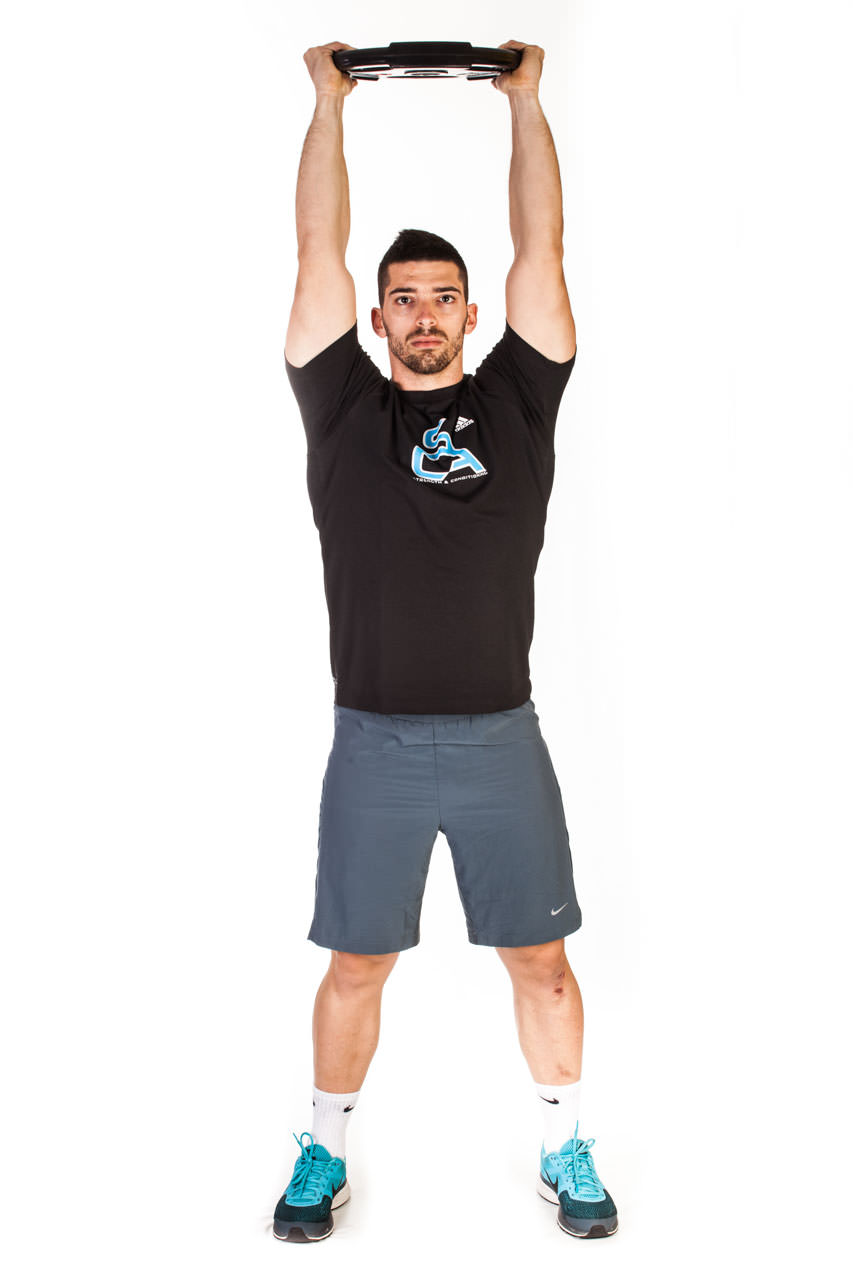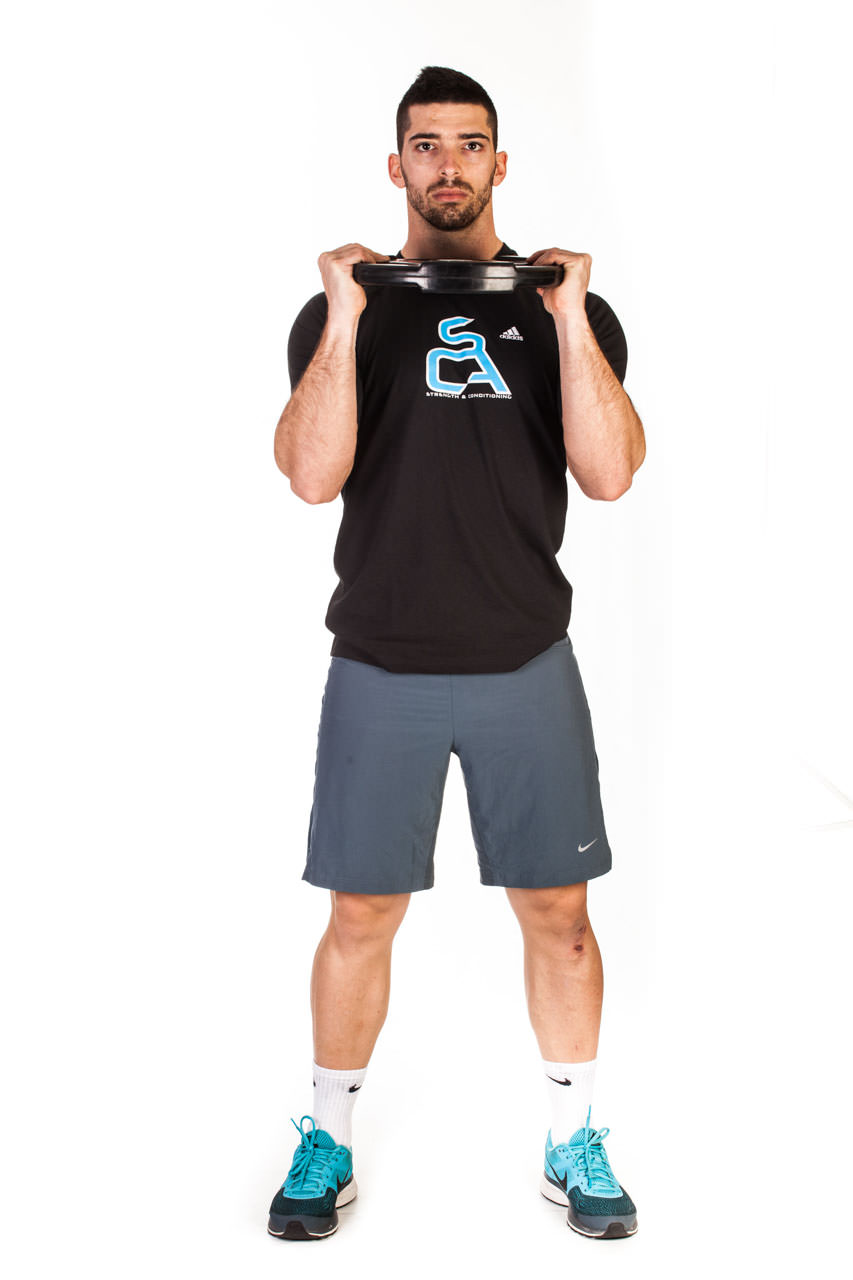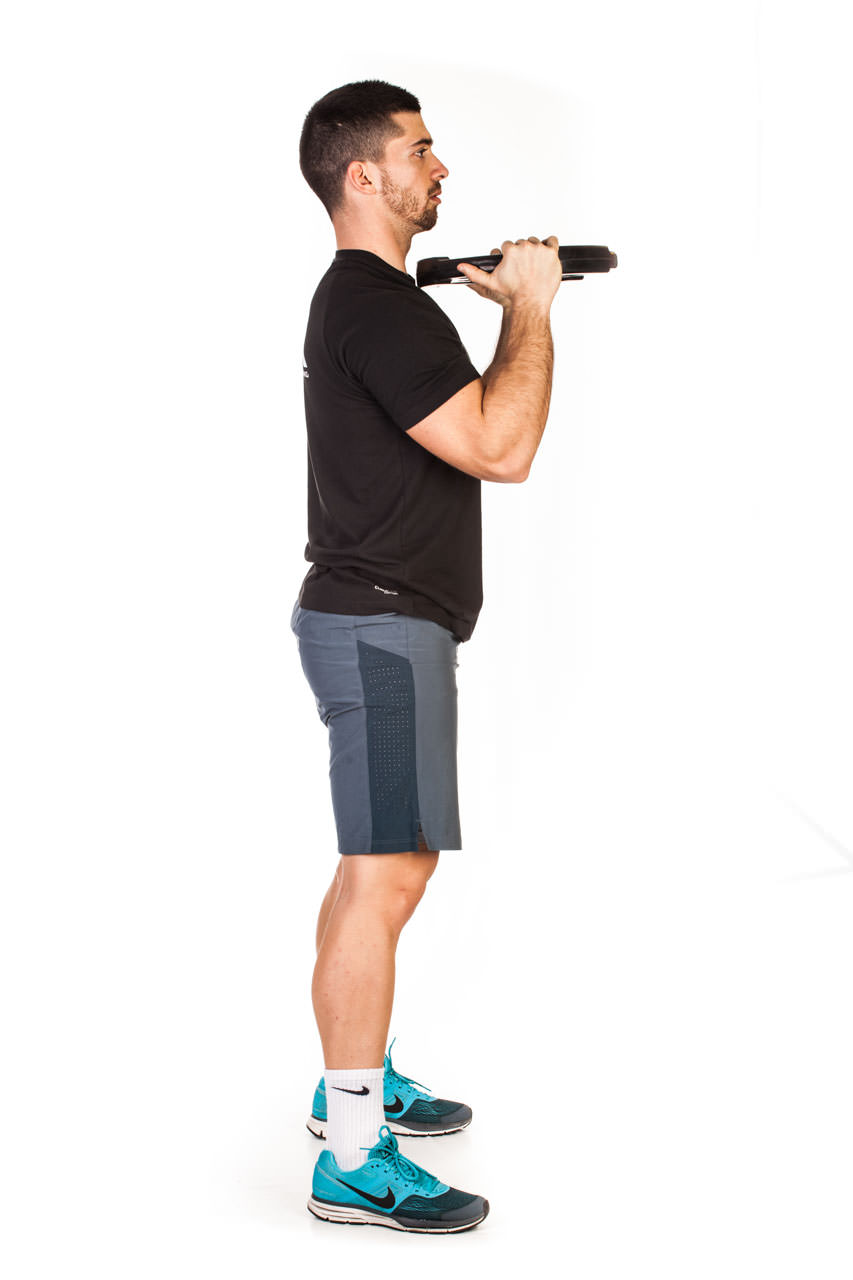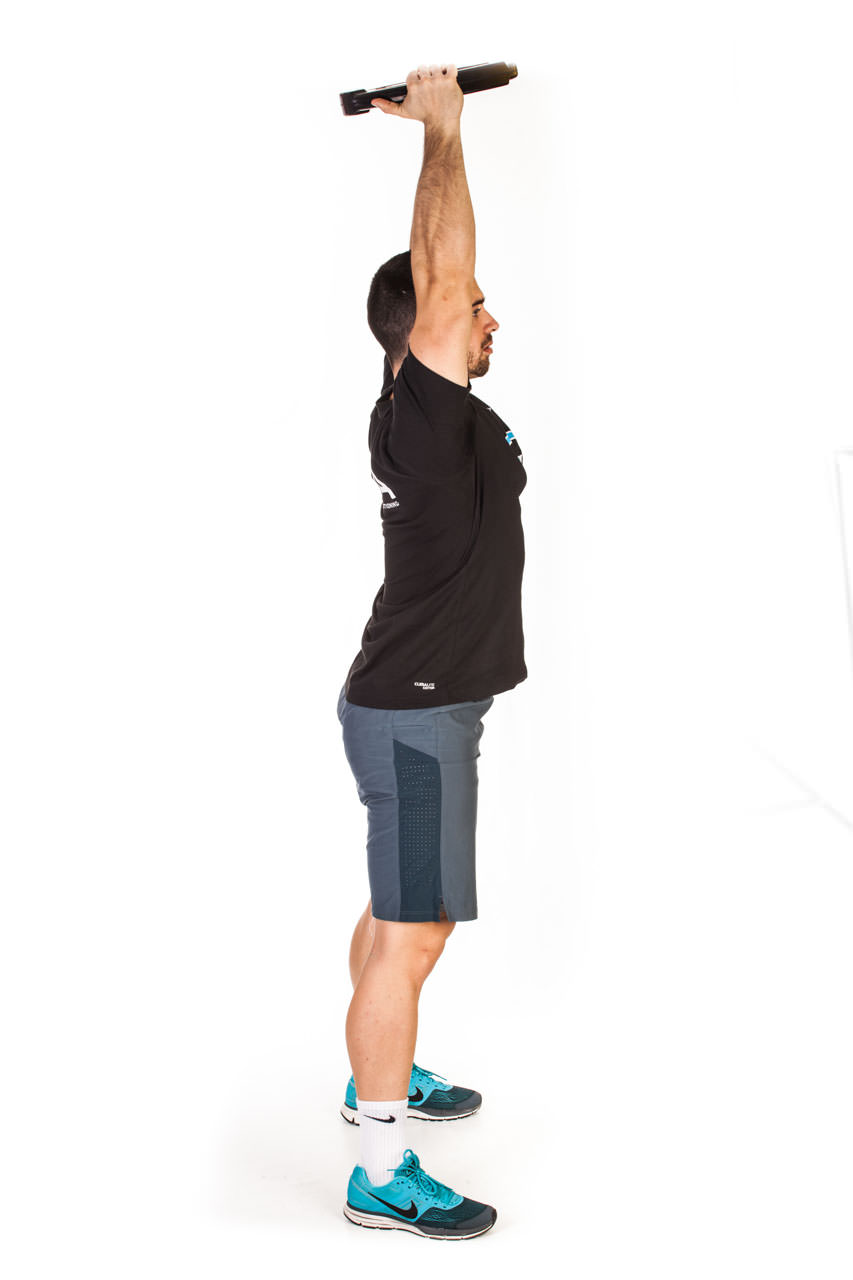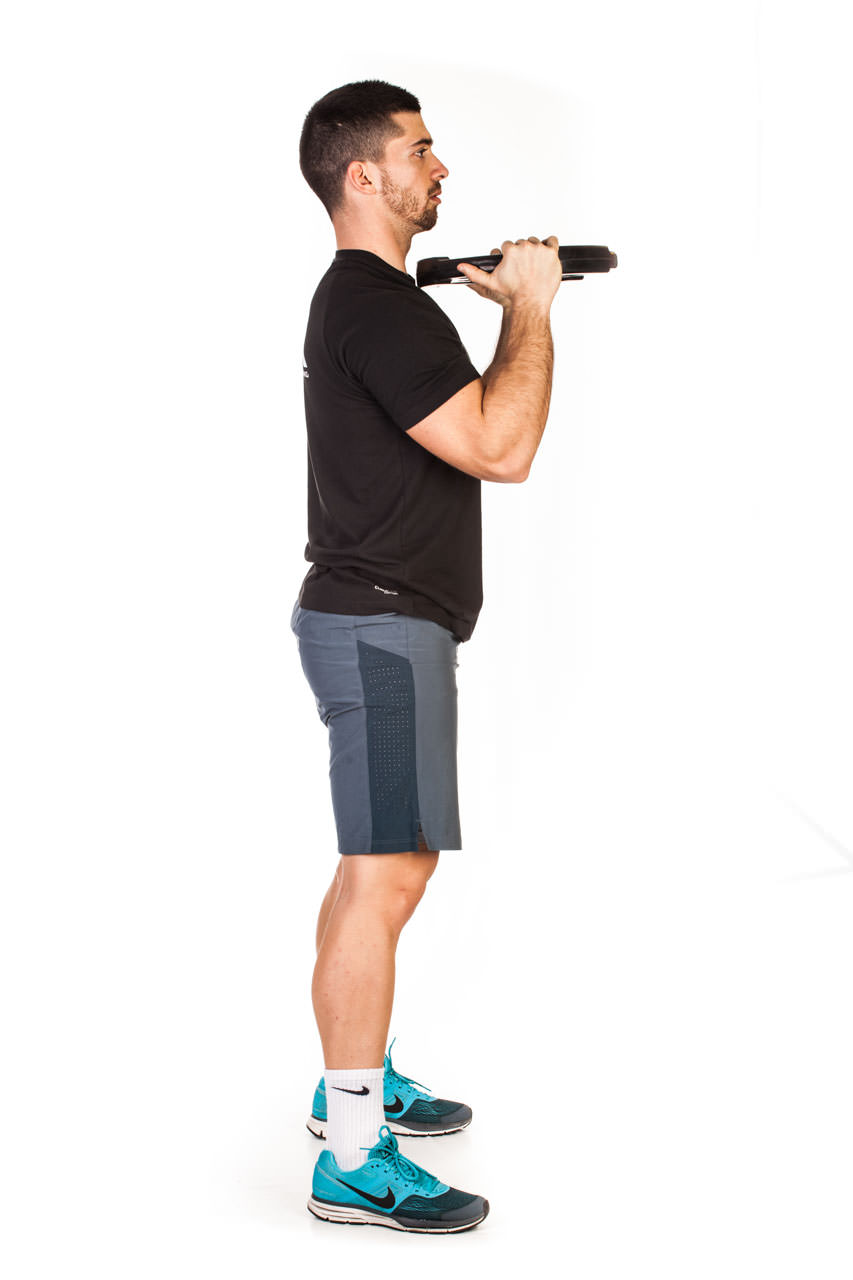 Standing Overhead Plate Press
1
Take a plate and stand with your feet shoulder width apart. Raise the plate to your chest, put the elbows close to your body.
2
With no leg drive or leaning back, extend through the elbow to raise the plate over your head. Pause for a second.
3
Slowly return the plate to the starting position and repeat the exercise according to the training plan.