Primary muscles
Shoulder
Equipment
Kettlebell
Exercise description
Male exercise for the gym.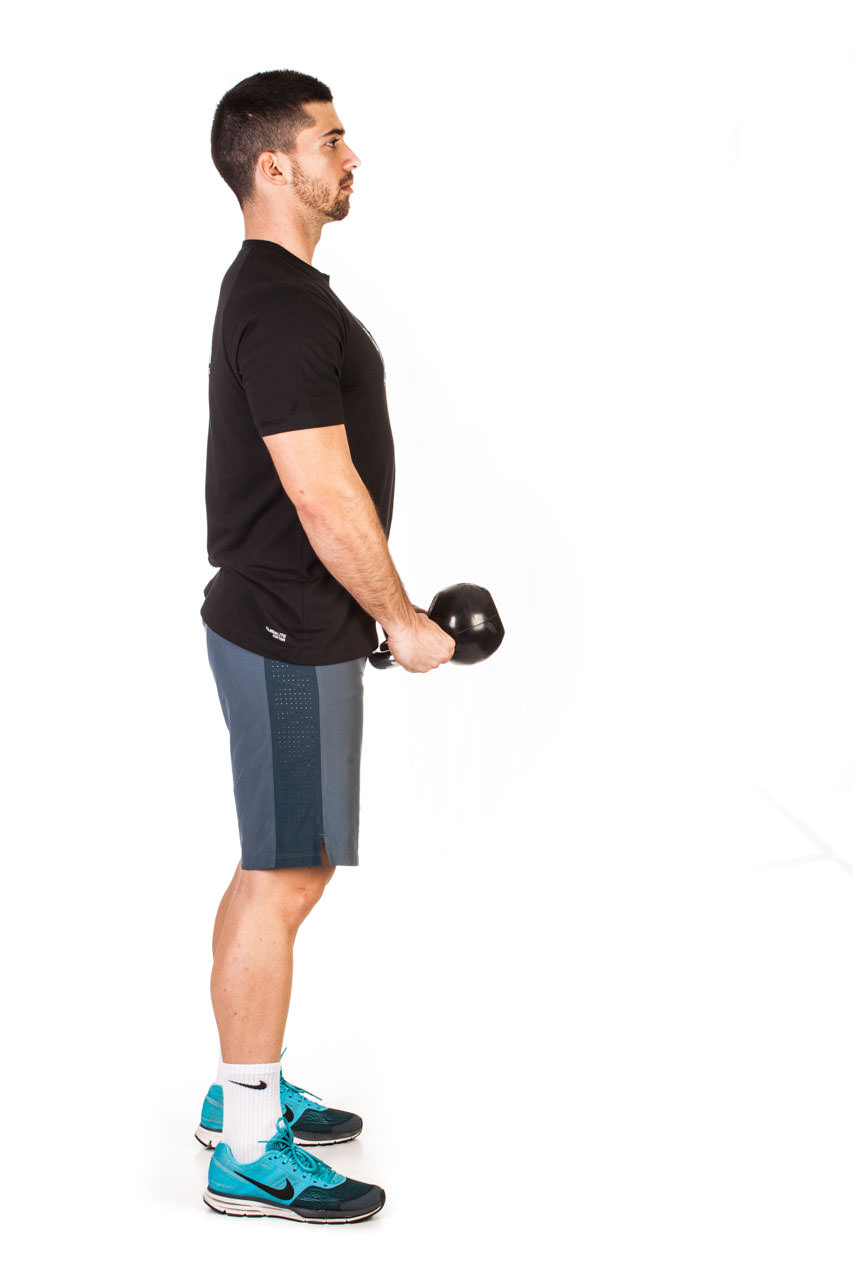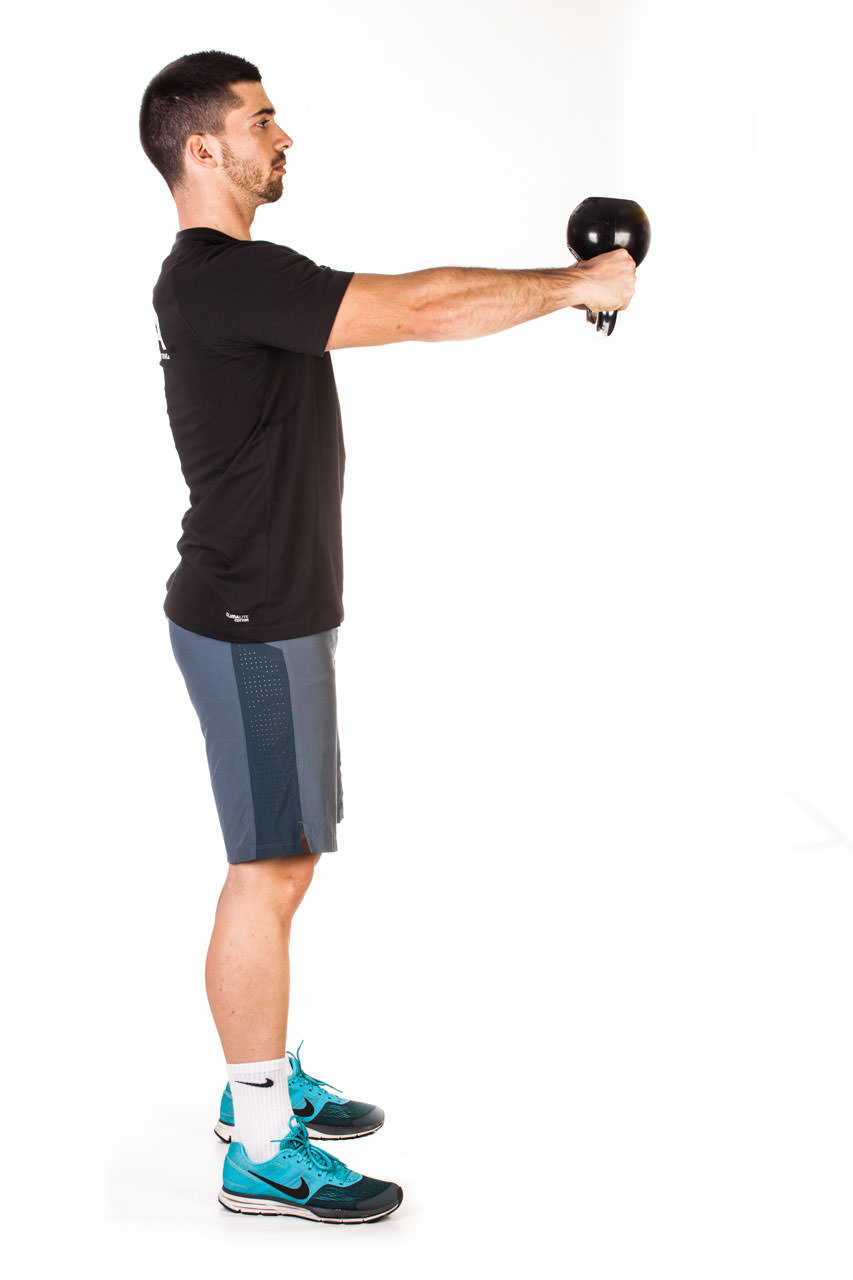 Kettlebell Front Raise
1
While standing straight, hold the kettlebell with both hands in front of you. Your arms should be extended and locked. Slightly bend at the elbows. The kettlebell should be down near your waist in front of you as far as you can go.
2
Slowly raise the kettlebell until it is a little above shoulder level and your arms are parallel to the floor. Hold the contraction for a second.
3
Slowly lower the kettlebell back down to the starting position and repeat the exercise according to the training plan.