Primary muscles
Shoulder
Secondary muscles
Traps
Equipment
Dumbbell
Exercise description
Male exercise for the gym.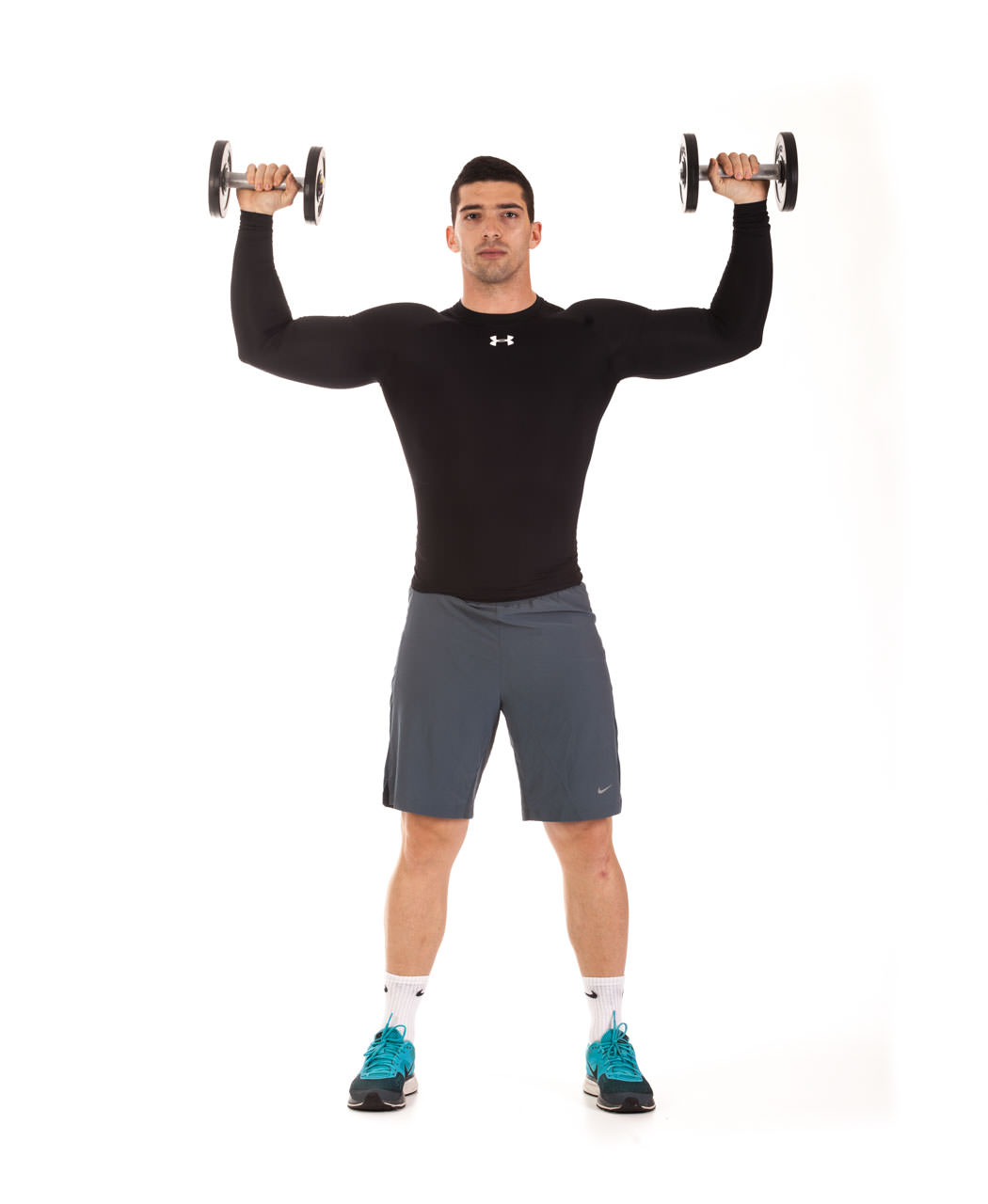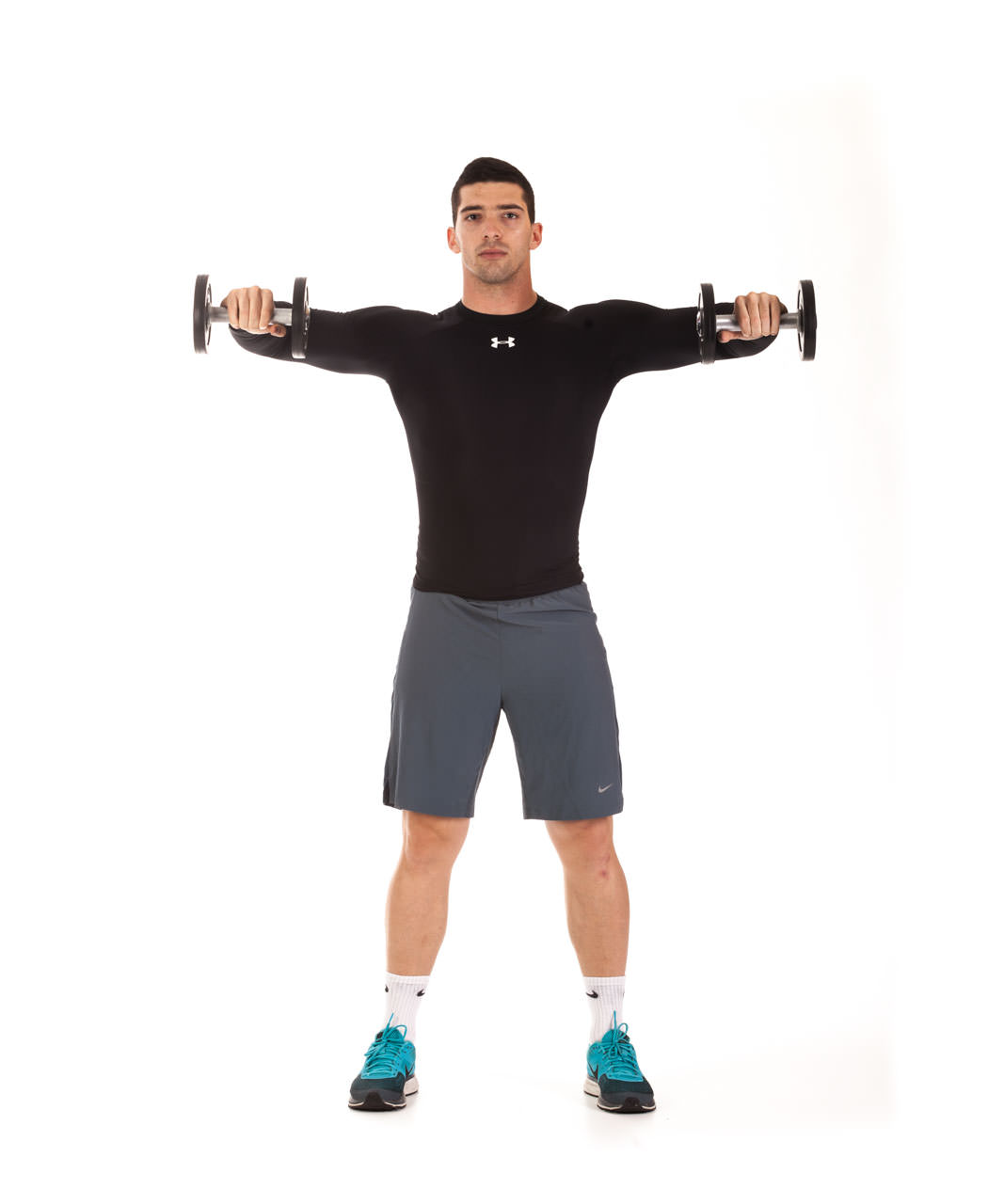 Dumbbell External Rotation
1
Grab a pair of dumbbells and hold them at arm's length with your palms turned toward each other. Lift your arms up, bending your elbows at 90 degree. Keep your elbows at shoulder height with the dumbbells above your elbows. Your forearms are pointing toward the ceiling.
2
Lower the dumbbells forward, rotating your forearms until they are parallel to the floor.
3
Pause and then reverse the movement to return your forearms up to the starting position. Repeat the exercise according to the training plan.