Primary muscles
Upper Leg
Glutes
Secondary muscles
Triceps
Abs
Equipment
None
Exercise description
Male exercise for the gym.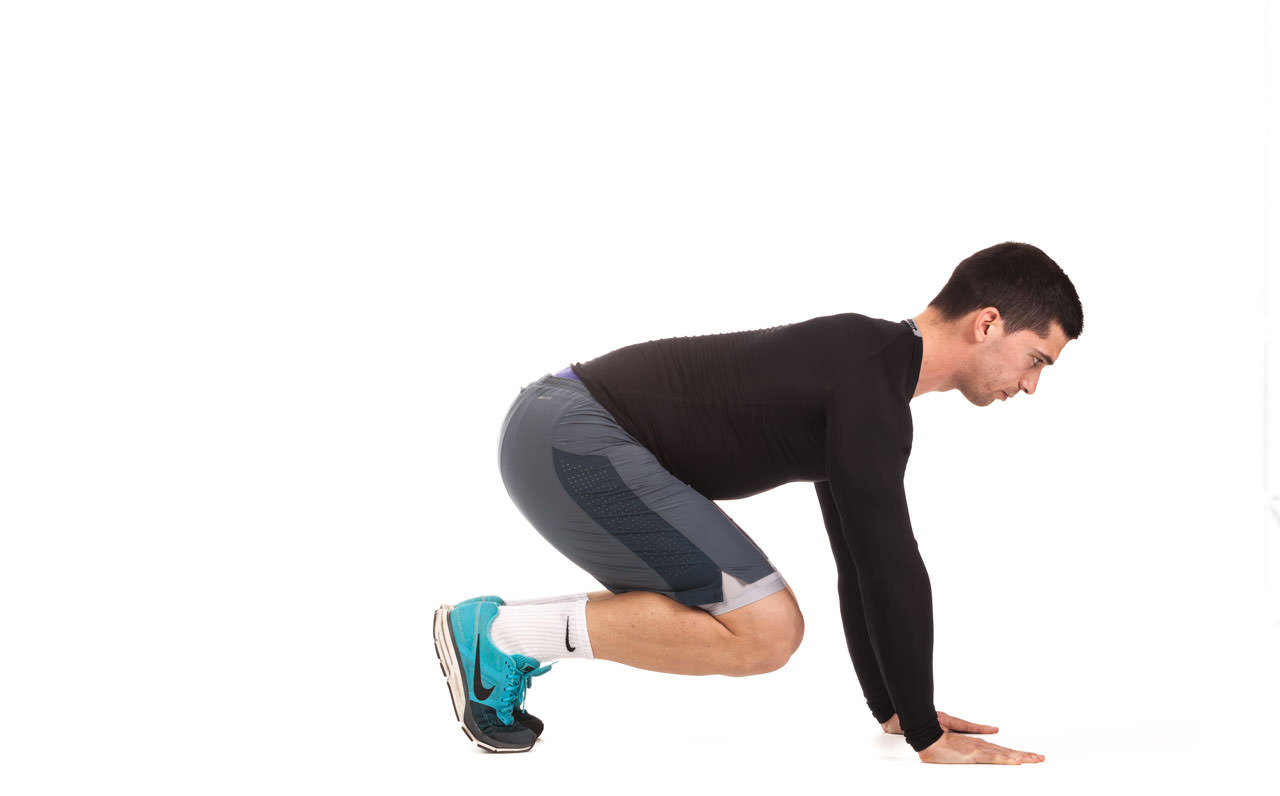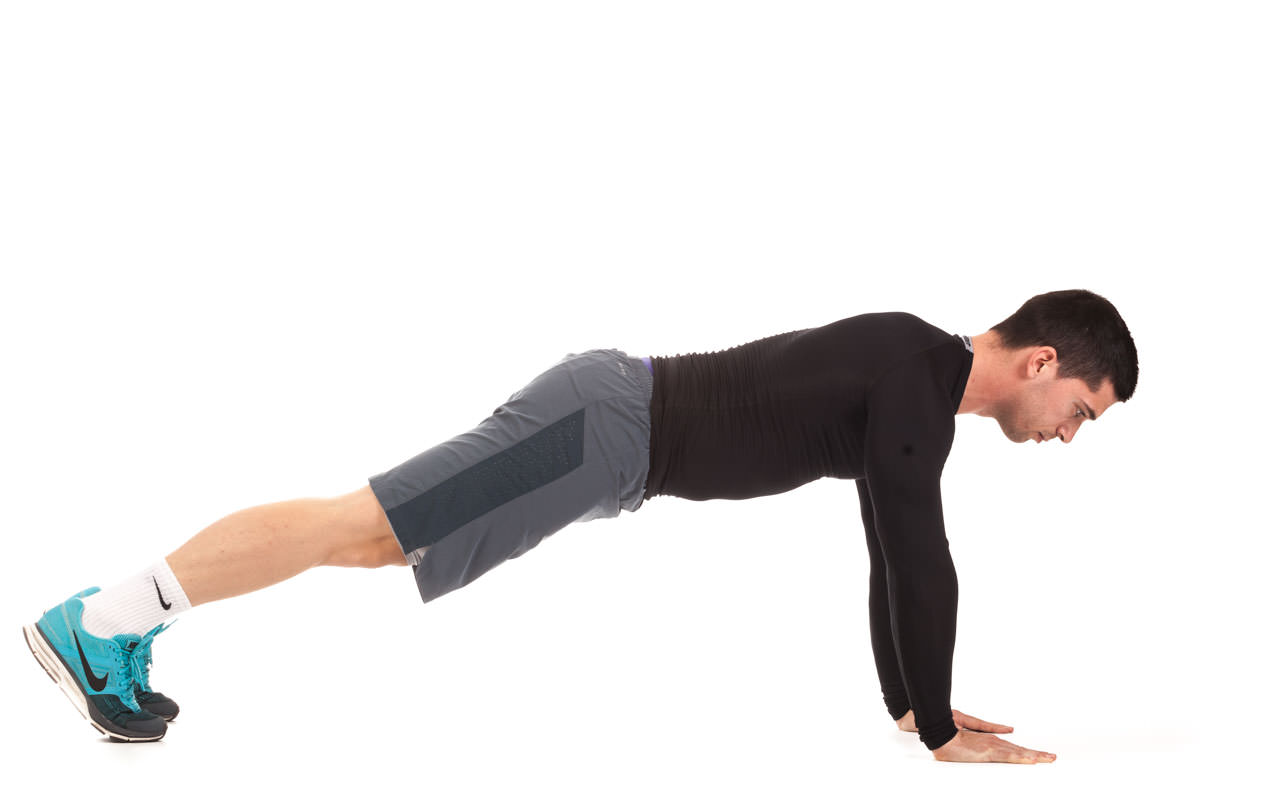 Squat Thrust
1
Squat down and place your hands flat on the floor in front of your feet.
2
Kick both your feet explosively back to finish in a push-up position. Your body is in a straight line from head to heels.
3
Push through both your feet explosively to return to the squat position. Repeat the exercise according to the training plan.