Primary muscles
Back
Glutes
Equipment
None
Exercise description
Male exercise for the gym.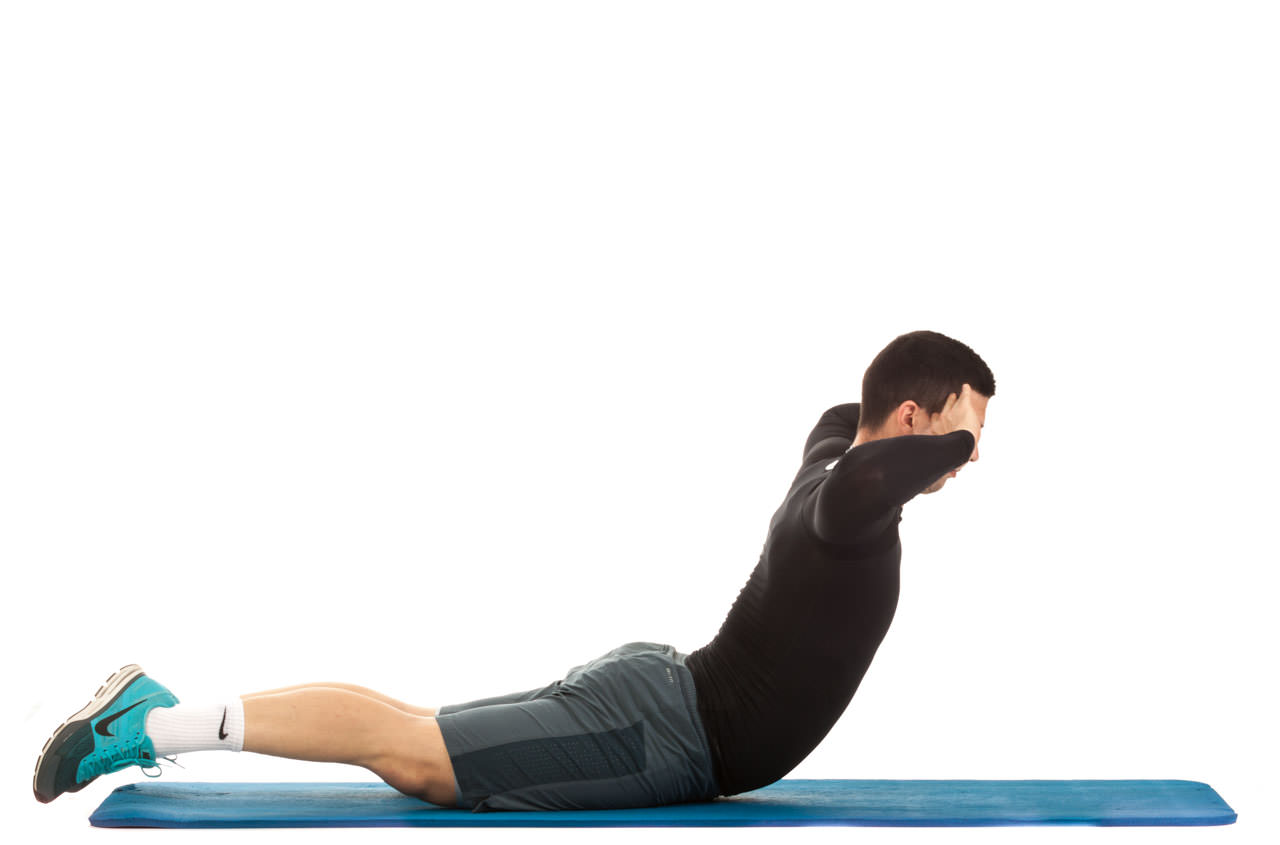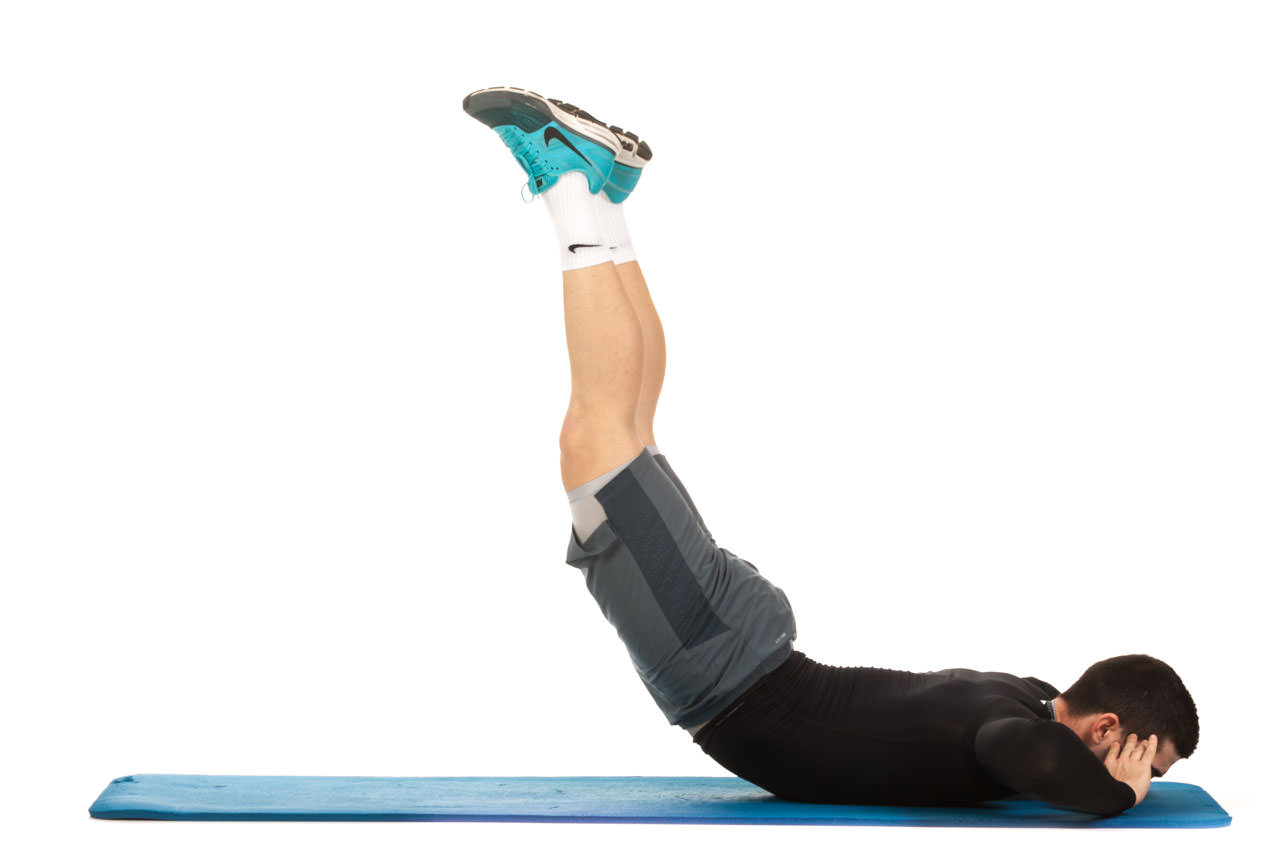 Body Swing
1
Lie down with face down on the floor or an exercise mat. Bend your elbows and put your fingers next to your head. Keep your legs extended and shoulder width apart. Crunching your back, lift your torso up.
2
By lifting your torso, swing your body like a teeter. Now your legs are up and your head is down.
3
Swing back your body to the starting position and keep swinging from one to the other side without pause. Repeat the exercise according to the training plan.