Primary muscles
Abs
Secondary muscles
Glutes
Back
Equipment
None
Exercise description
Male exercise for the gym.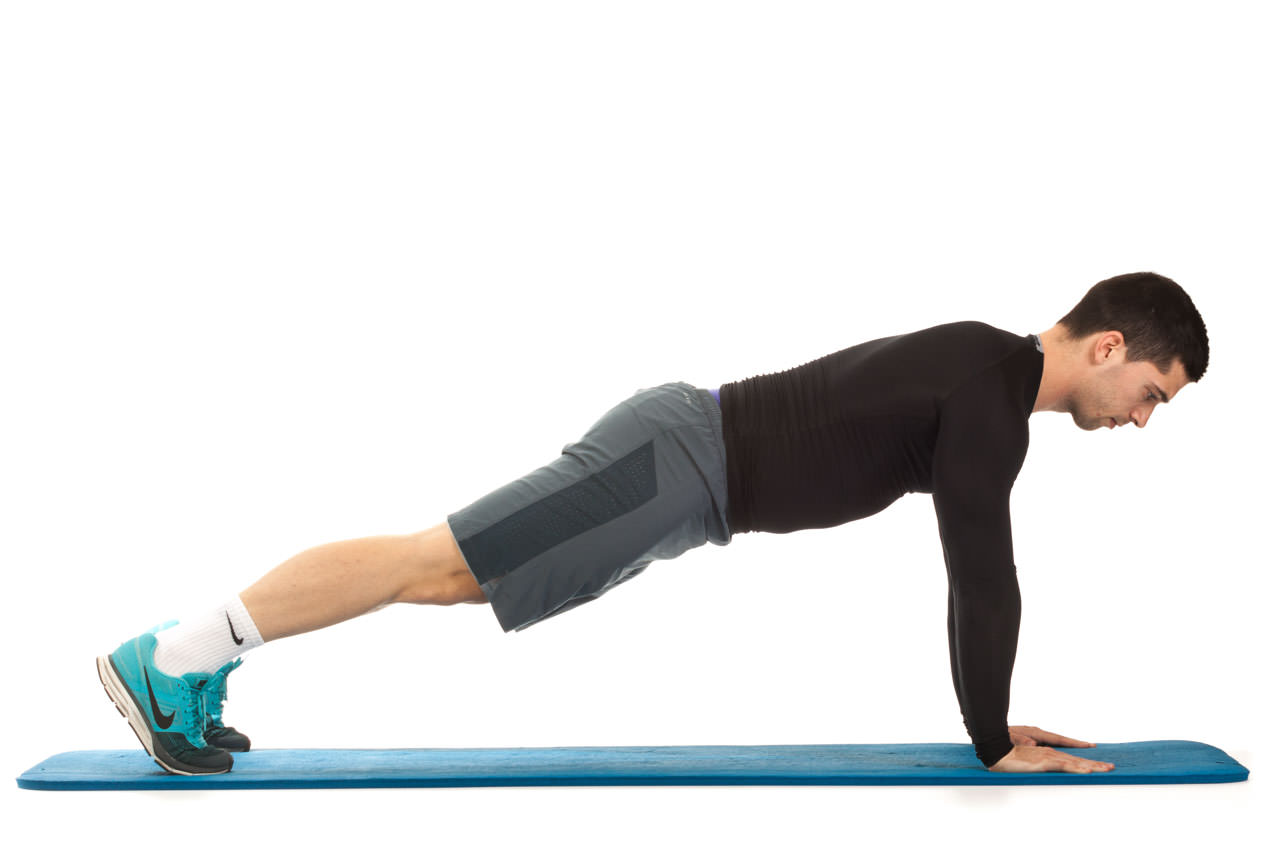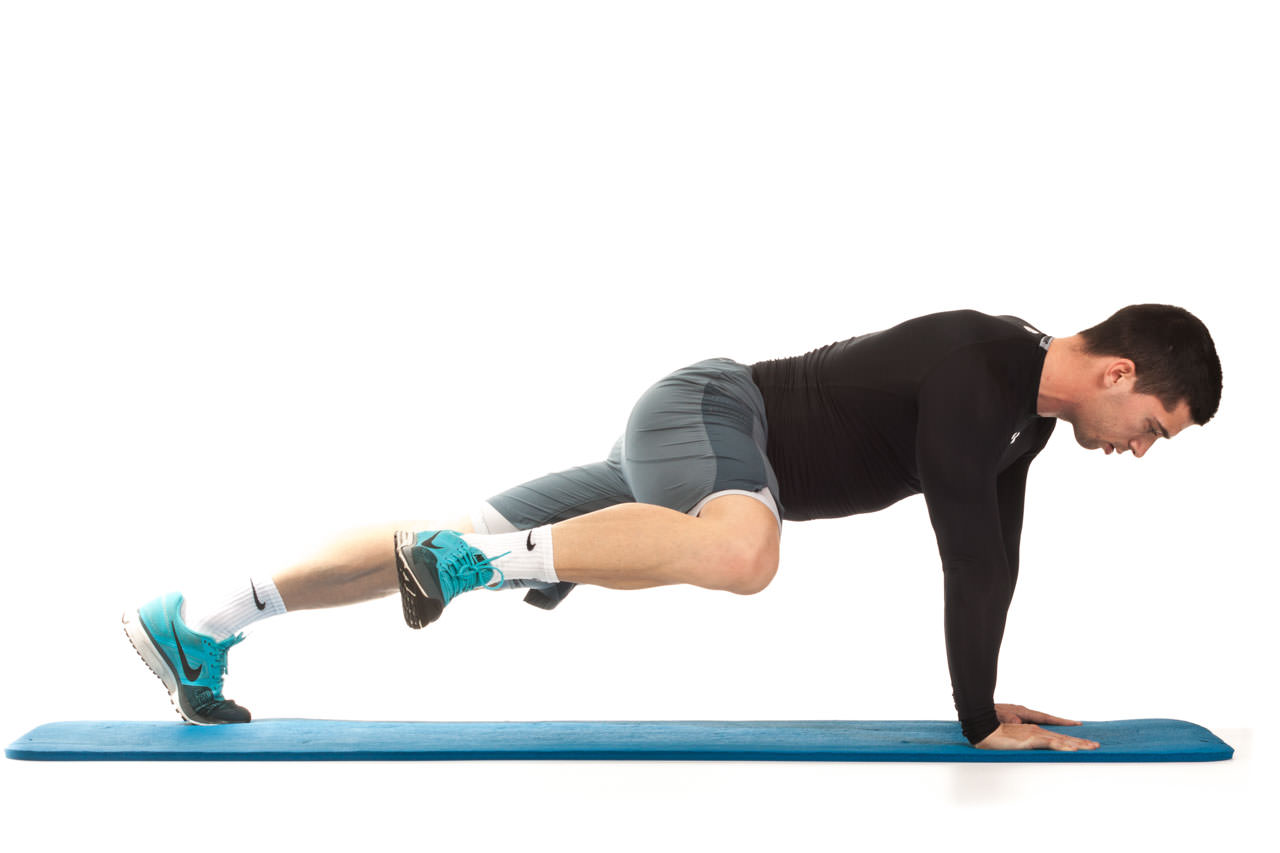 Plank with Knee to Elbow
1
Get into a top push up position. Put your hands directly beneath your shoulders. Your body should form a straight line from your neck to your ankles.
2
Tighten your abs and bring one knee to the outside of the same arm, close to your elbow as you can.
3
Straighten your leg back to the starting position. Repeat the exercise according to the training plan then switch legs.