Primary muscles
Glutes
Secondary muscles
Upper Leg
Equipment
None
Exercise description
Male exercise for the gym.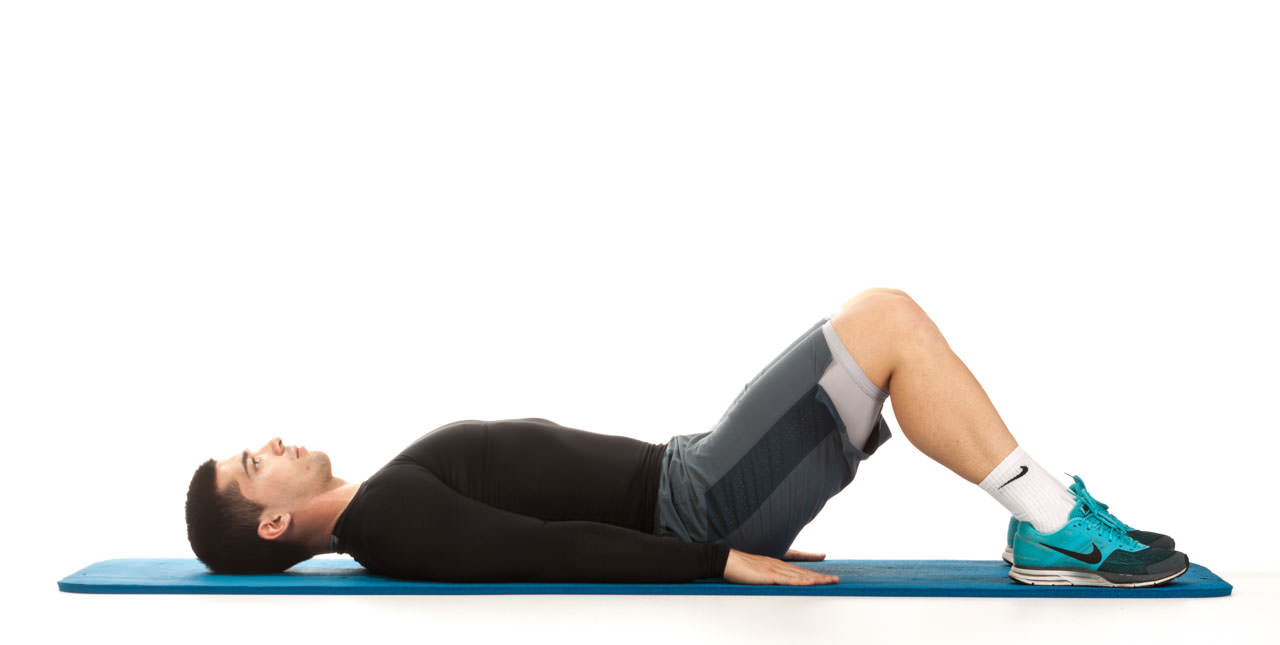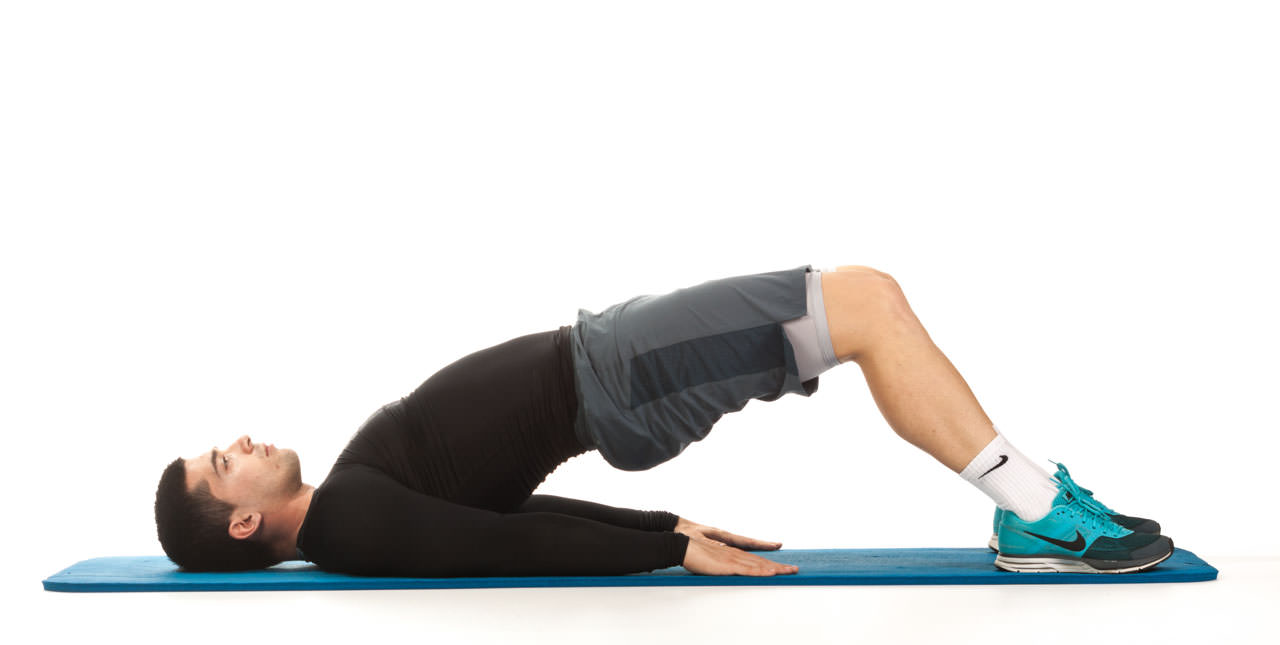 Glute Bridge
1
Lie flat on the floor on your back with the hands by your sides and your knees bent. Your feet should be placed around shoulder width. Put your arms extended on the sides.
2
Pushing mainly with your heels, lift your hips off the floor while keeping your back straight. Pause for a few seconds.
3
Slowly go back to the starting position and repeat the exercise according to the training plan.