Primary muscles
Glutes
Secondary muscles
Upper Leg
Equipment
None
Exercise description
Male exercise for the gym.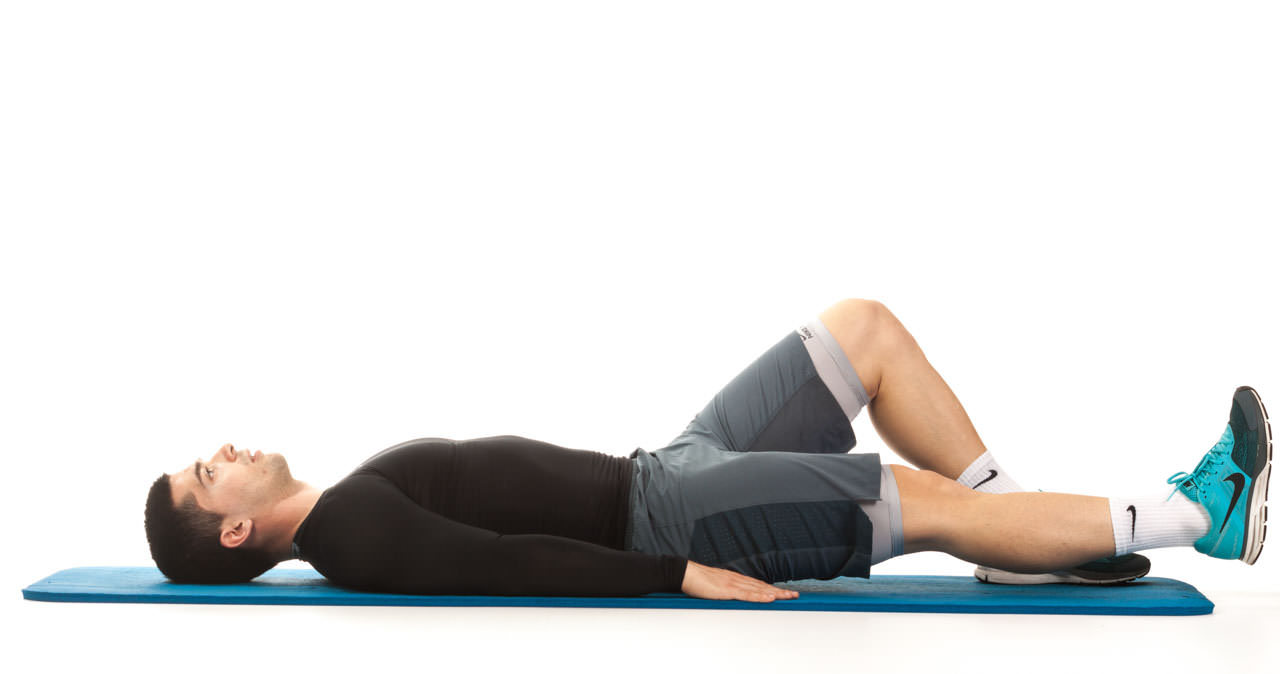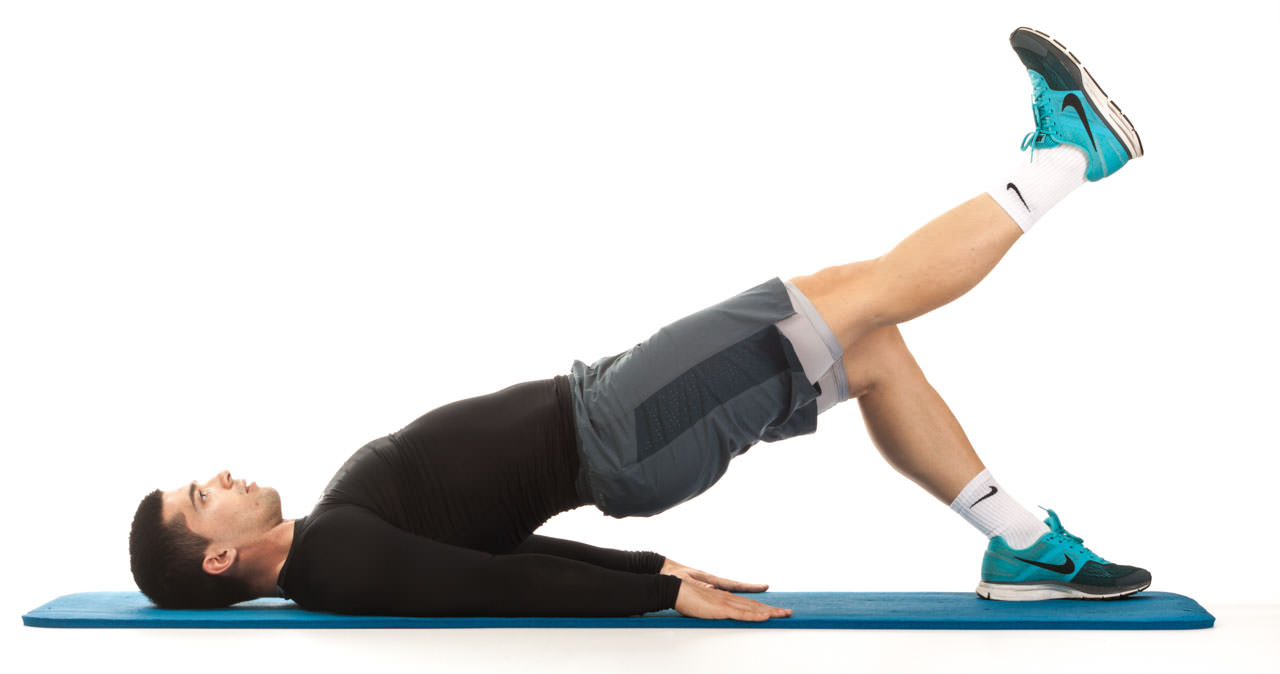 One-Leg Glute Bridge
1
Lie flat on the floor with one leg extended and the other bent at your knee. Put your arms extended on the sides.
2
Execute the movement by driving through the heel, extending your hip upward and raising your glutes off the ground. Pause for a few seconds.
3
Slowly go back to the starting position. Repeat the exercise according to the training plan then switch legs.