Primary muscles
Shoulder
Secondary muscles
Triceps
Equipment
Barbell
Exercise description
Male exercise for the gym.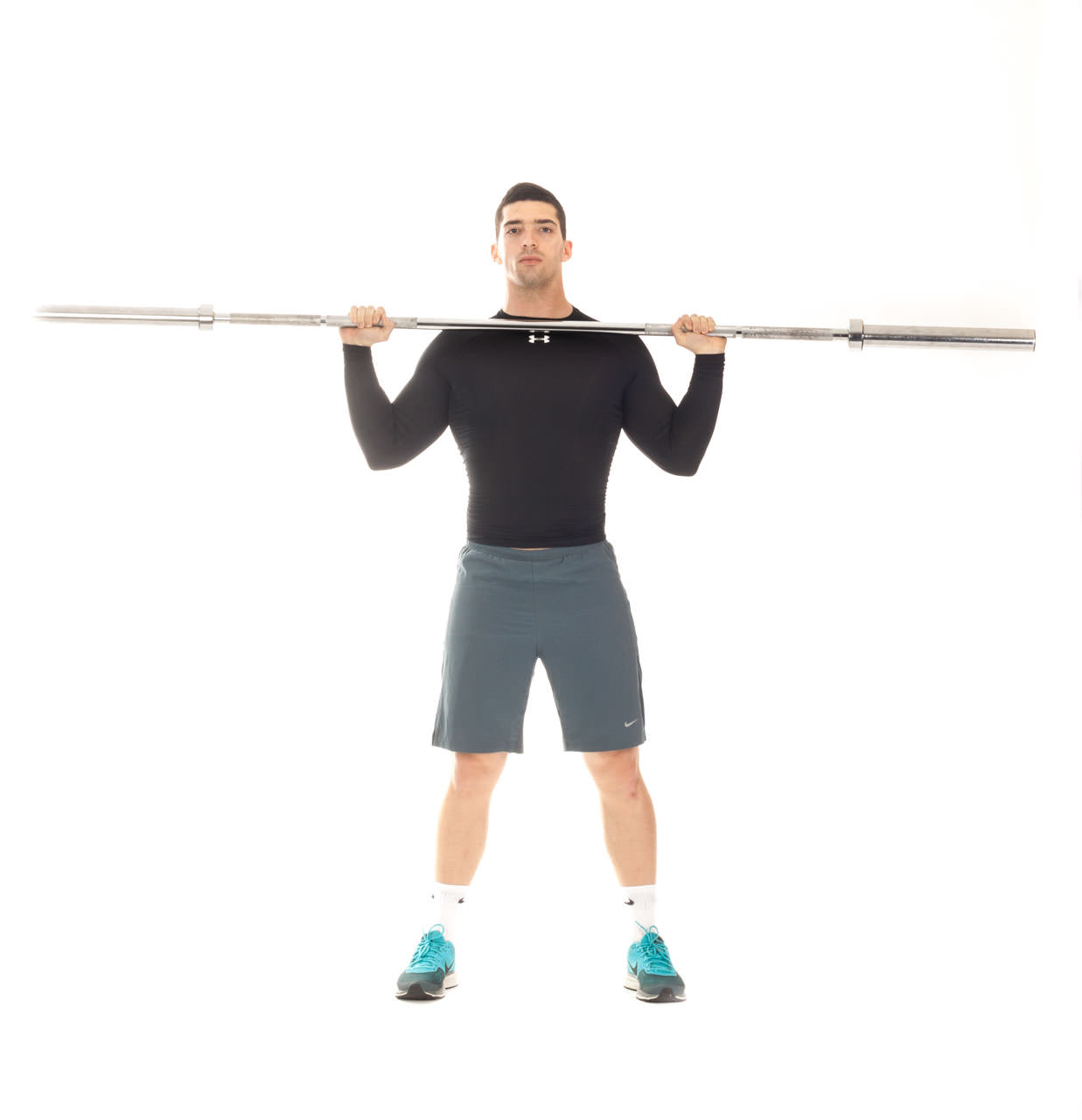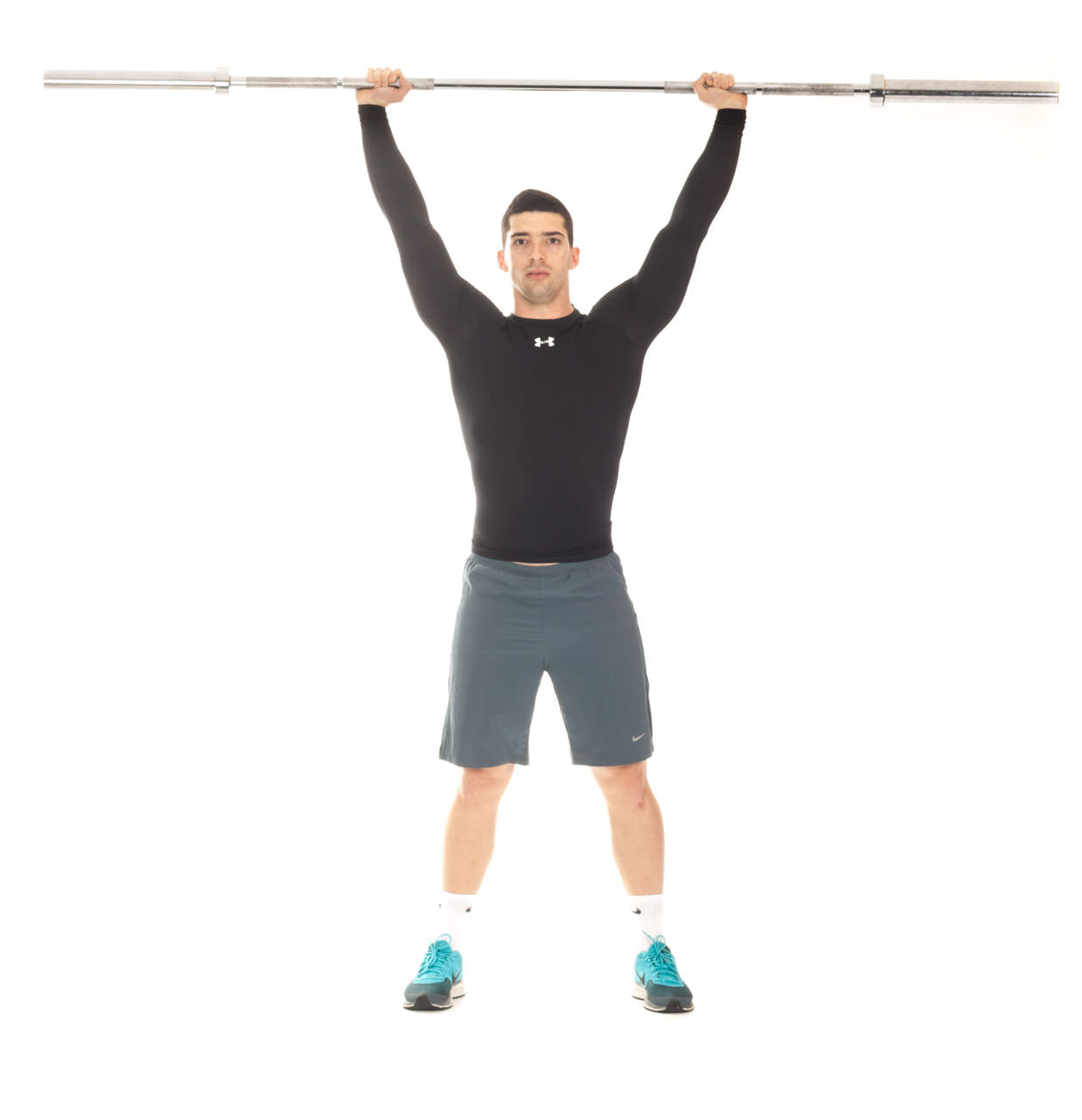 Standing Barbell Press
1
Grab the barbell using a pronated (palms facing forward) grip. Make sure to grip the barbell wider than shoulder width apart. Slightly bend the knees and place the barbell on your collar bone. Lift the barbell up keeping it lying on your chest. Put your feet shoulder width apart.
2
Once you pick up the barbell with the correct grip length, lift the barbell up over your head by locking your arms. Hold at about shoulder level and slightly in front of your head. Pause for a second at the top of the movement.
3
Slowly lower the barbell down to the collarbone and repeat the exercise according to the training plan.