Primary muscles
Back
Triceps
Shoulder
Secondary muscles
Upper Leg
Abs
Glutes
Equipment
None
Exercise description
Male exercise for the gym.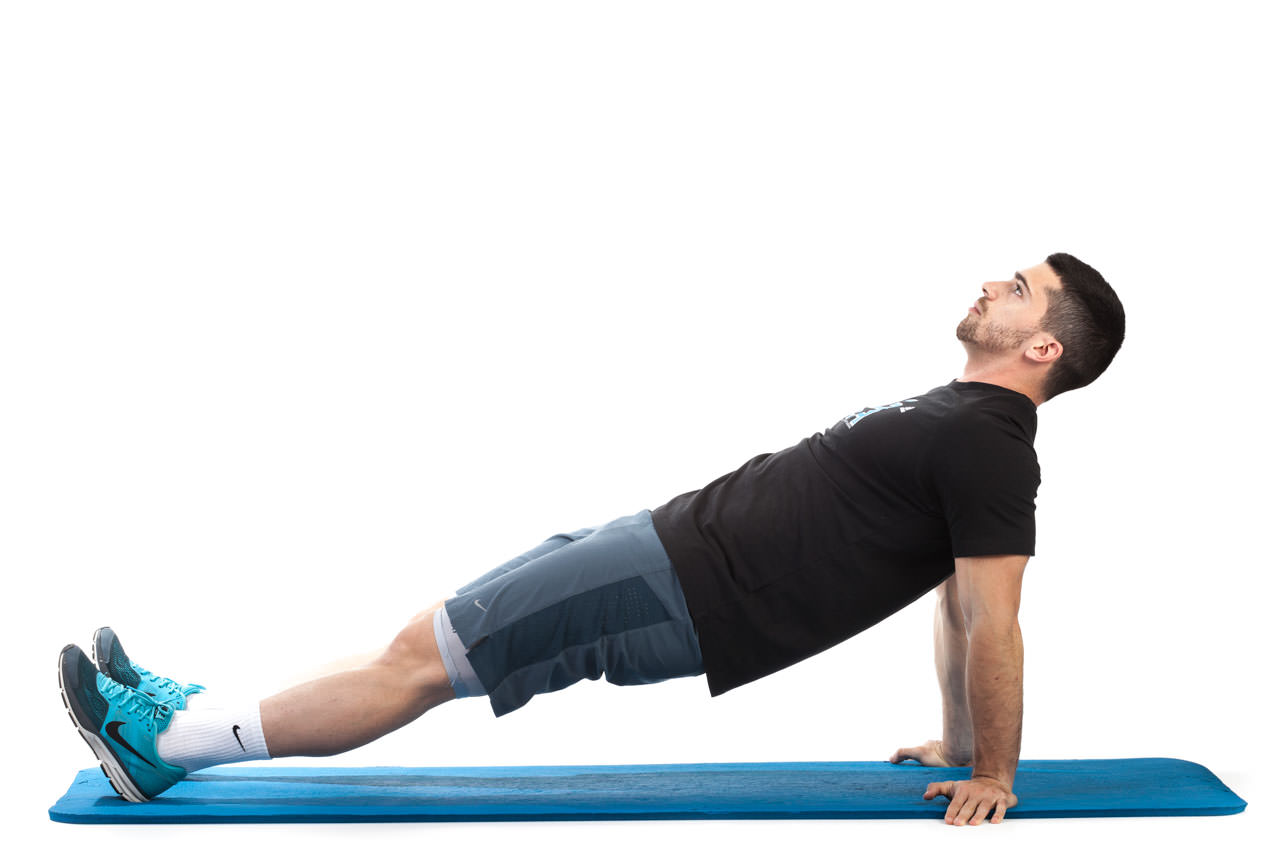 Reverse Plank (on Hands)
1
Sit on the floor with your legs extended in front of you. Put your hands below your shoulders, fingers facing away from your body.
2
Press into the floor, pushing your hips toward ceiling until your body forms a straight line from your neck to your ankles. Hold this position for as long as required by the training plan.