Primary muscles
Back
Glutes
Shoulder
Secondary muscles
Upper Leg
Abs
Triceps
Equipment
None
Exercise description
Male exercise for the gym.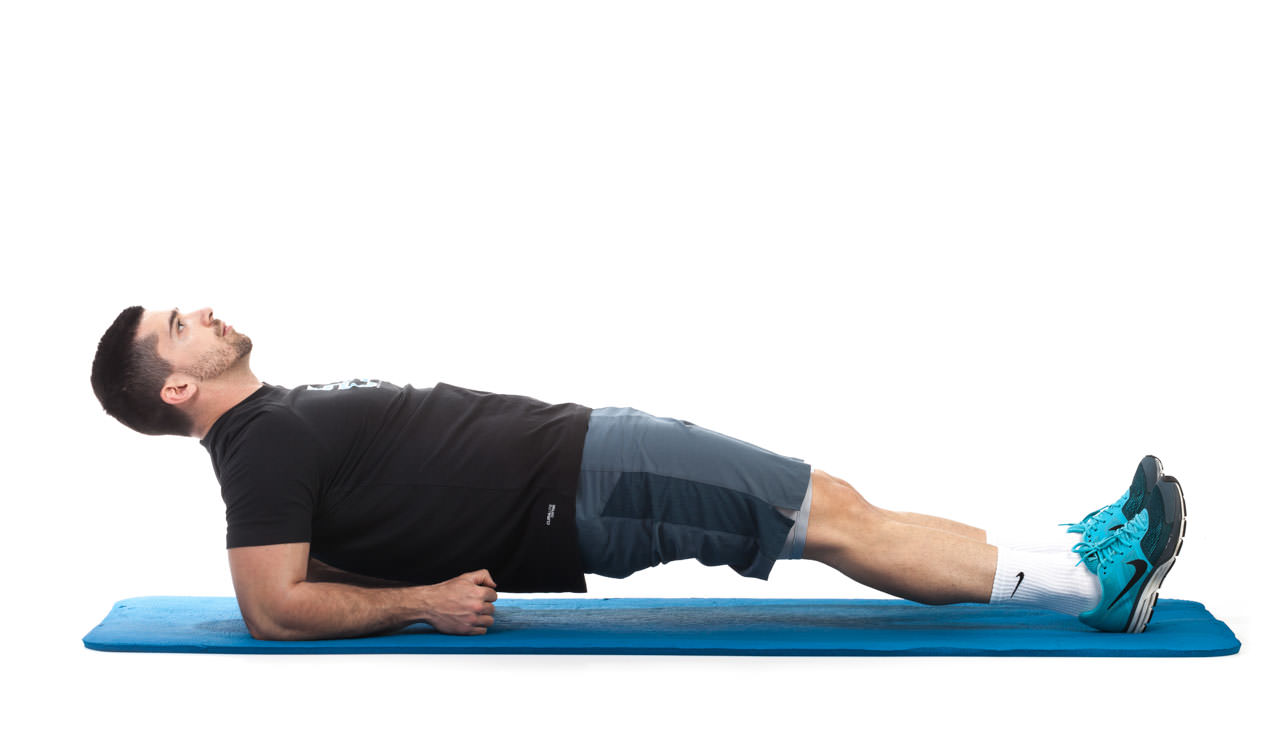 Reverse Plank (on Elbows)
1
Sit on the floor with your legs extended in front of you. Put your elbows below shoulders, fingers facing away from your body. Now, your torso is leaning back and resting on your elbows.
2
Press into the floor, pushing hips toward ceiling until your body forms a straight line from your neck to your ankles. Hold this position for as long as required by the training plan.