Primary muscles
Abs
Back
Glutes
Shoulder
Equipment
None
Exercise description
Male exercise for the gym.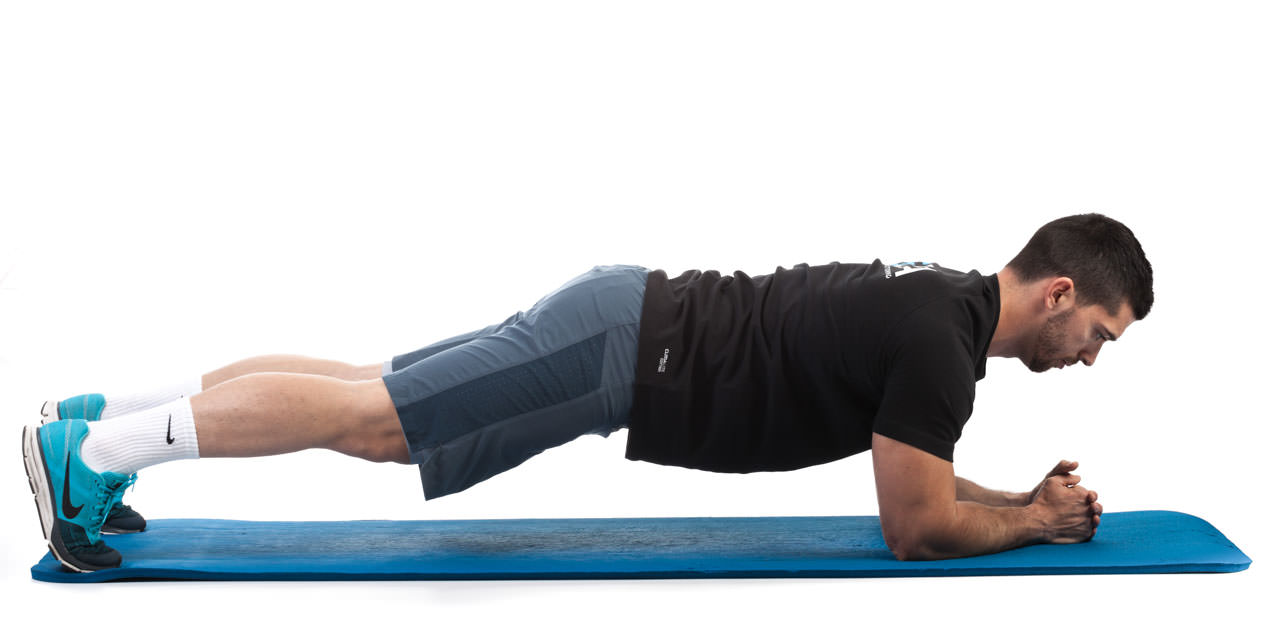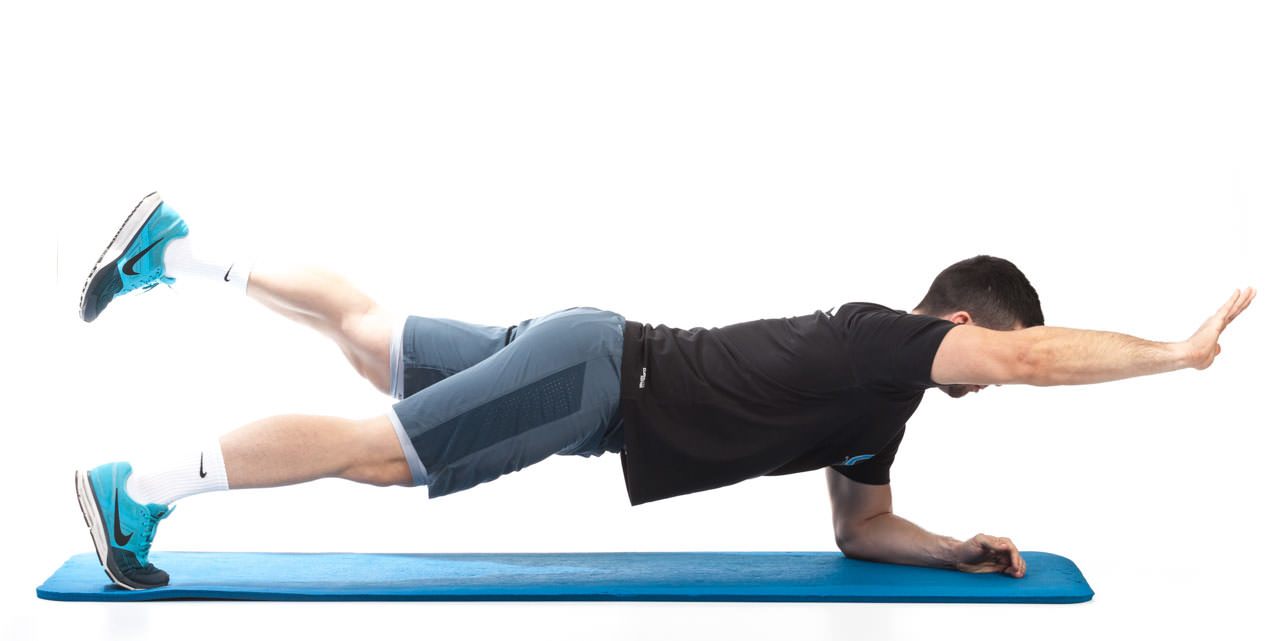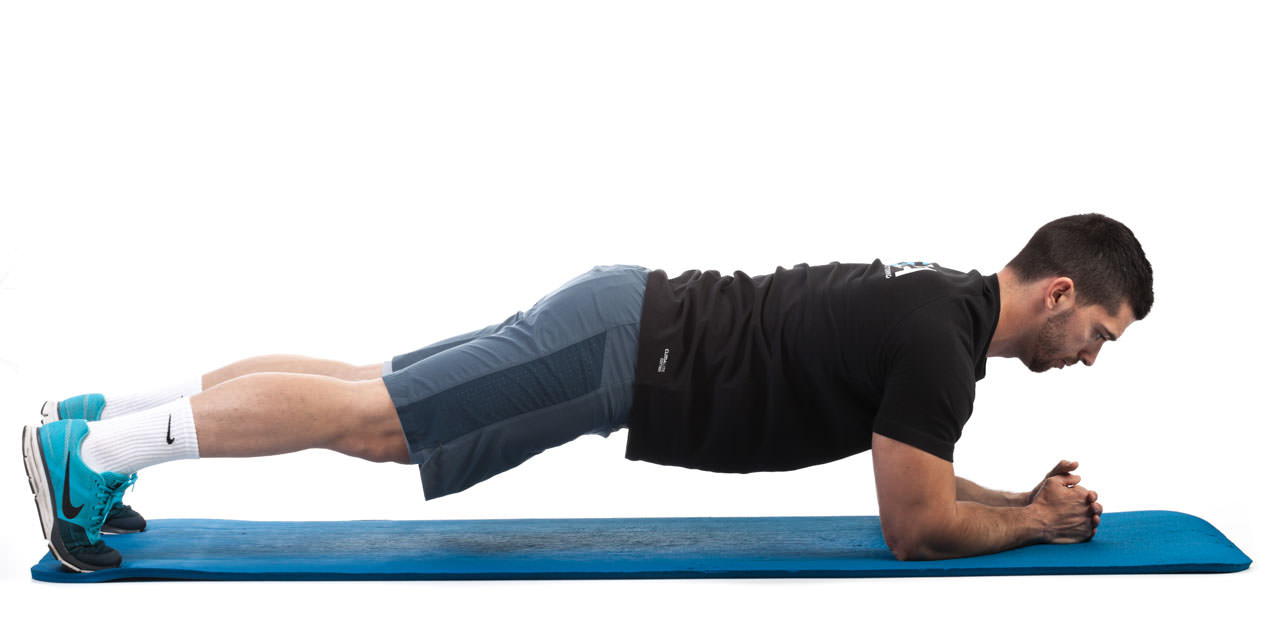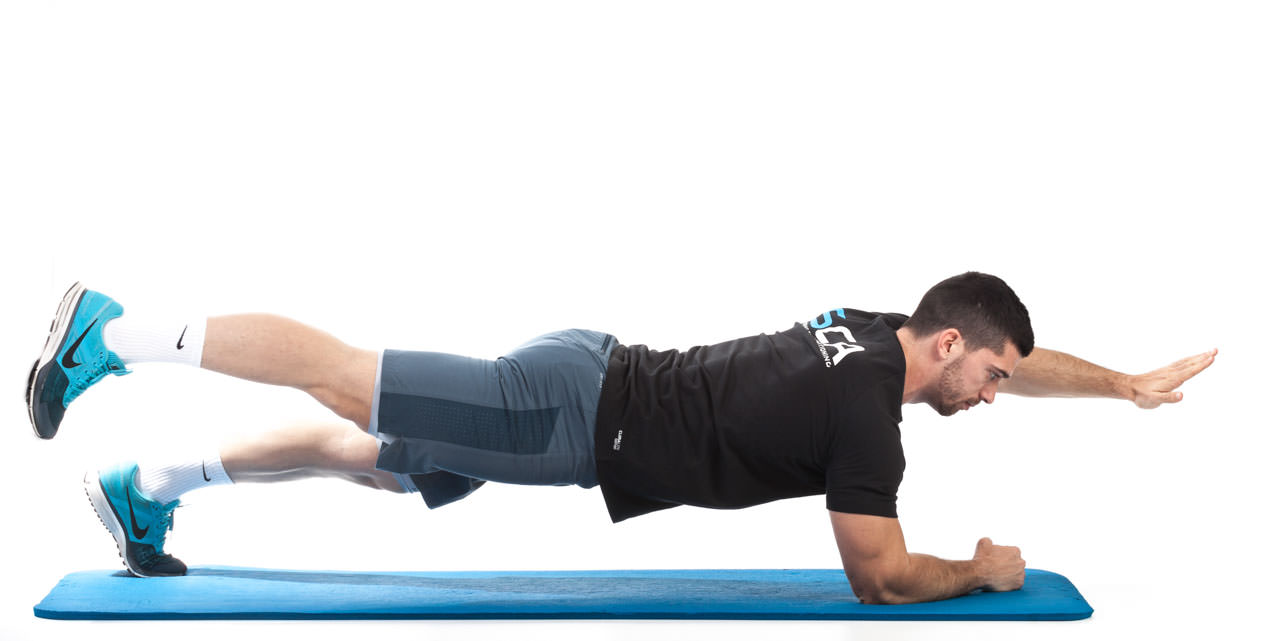 Plank with Opposite Arm and Leg Lift
1
Get into a plank position with your feet slightly wider than shoulder width apart. Bend your elbows and rest your weight on your forearms instead on your hands. Your elbows should be directly under your shoulders. Keep your back straight, and brace your core by contracting your abs. Squeeze your glutes.
2
Raise your left leg and your right arm off the floor. When you raise your arm and leg, focus on holding your hips and torso in place.
3
Lower your leg and arm to the starting position.
4
Switch arms and legs and repeat. Repeat the exercise according to the training plan alternating arms and legs.