Primary muscles
Upper Leg
Secondary muscles
Glutes
Equipment
None
Exercise description
Female exercise for the gym.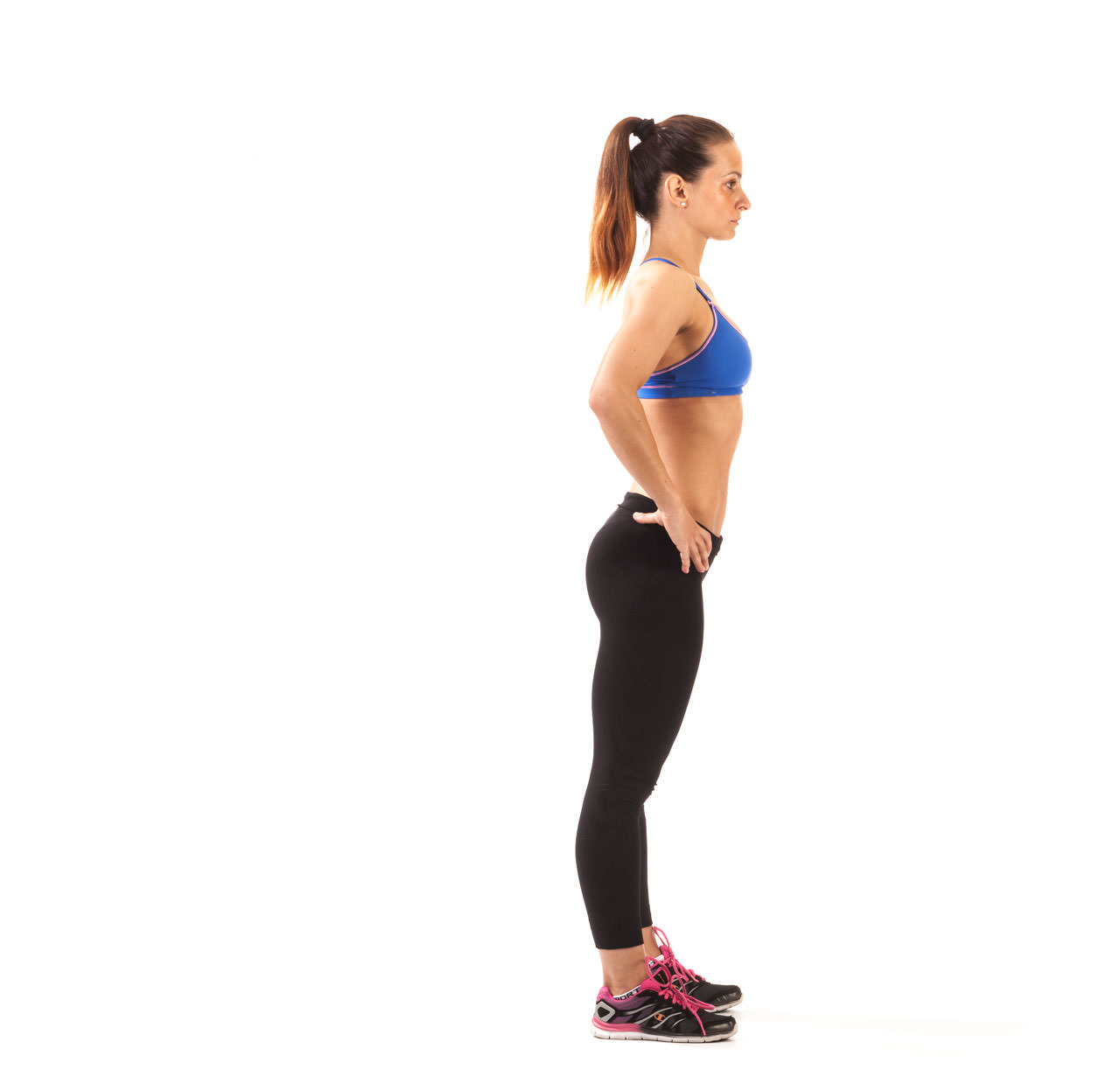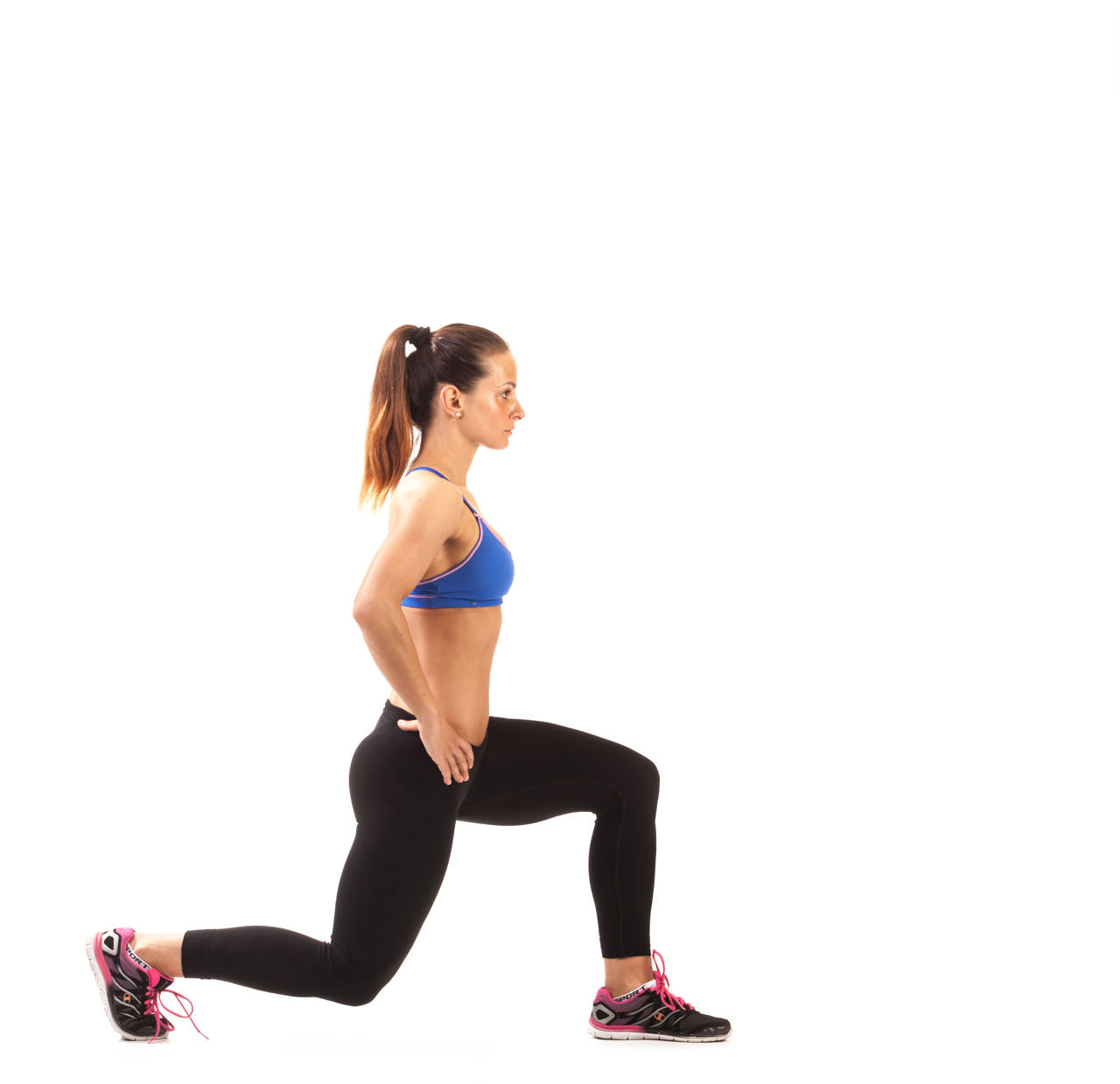 Reverse Lunge
1
Stand straight with your feet shoulder width apart. Put your hands on your waist.
2
Take a step backward landing on the ball of the foot without landing the whole foot during the exercise. Your front knee is bent in the end position, while your lower leg and thigh form a 90 degree angle.
3
Push back up to the starting position. Repeat the exercise according to the training plan then switch legs.