Primary muscles
Upper Leg
Glutes
Secondary muscles
Shoulder
Back
Equipment
Swiss Ball
Exercise description
Female exercise for the gym.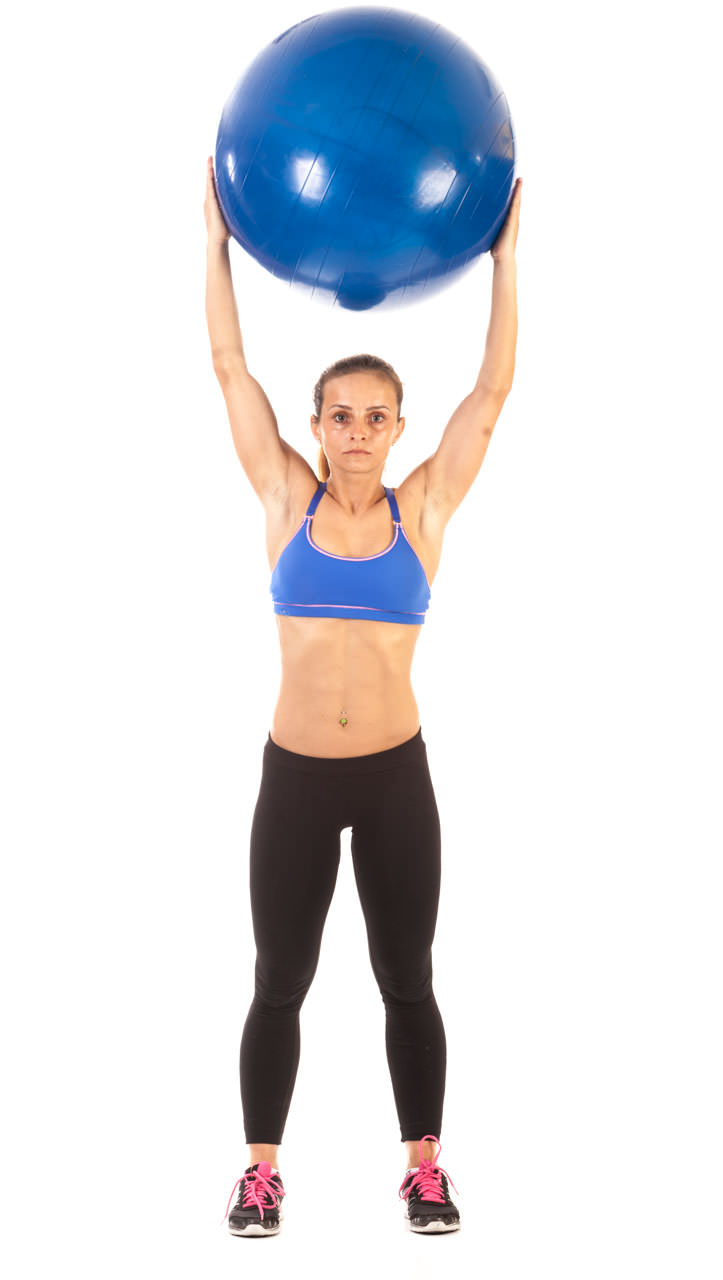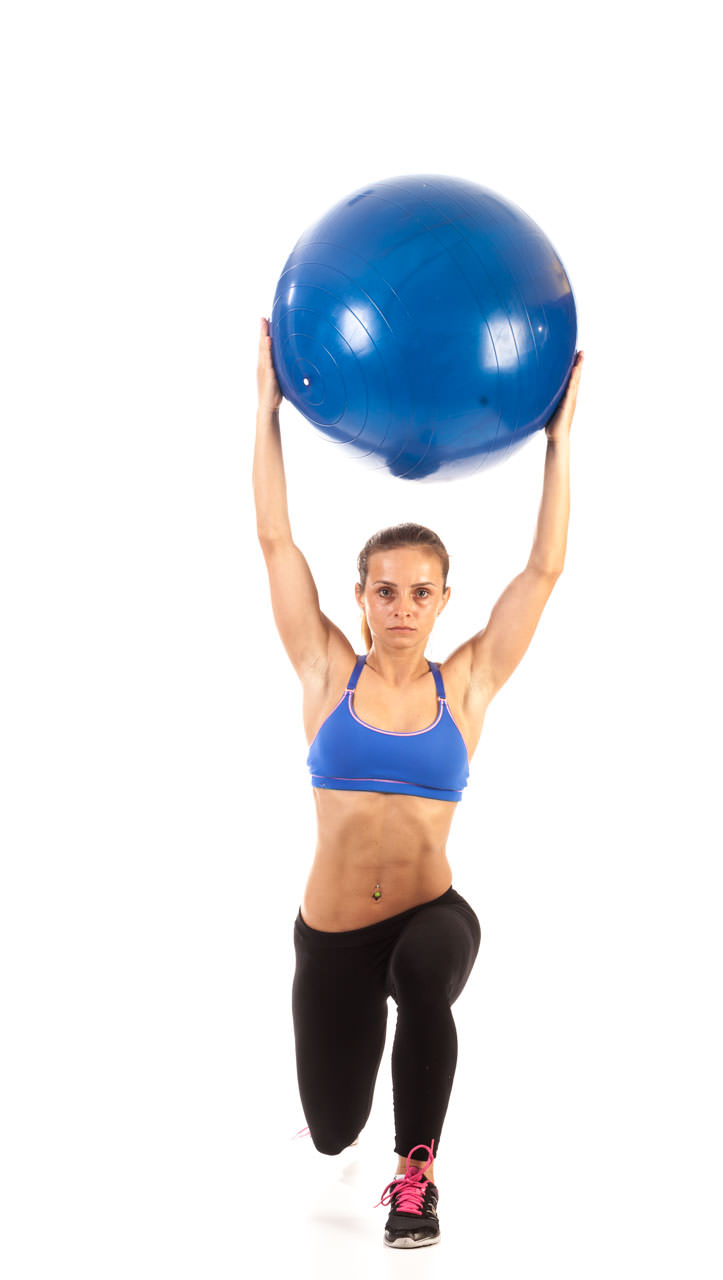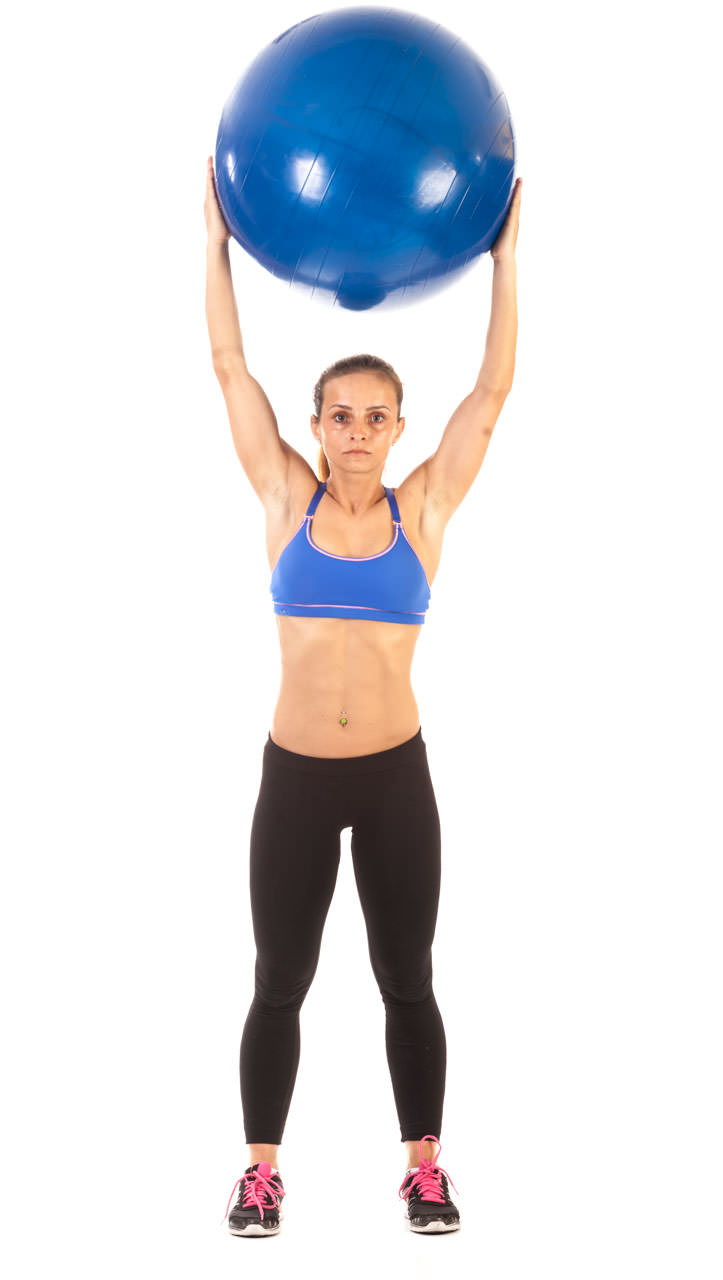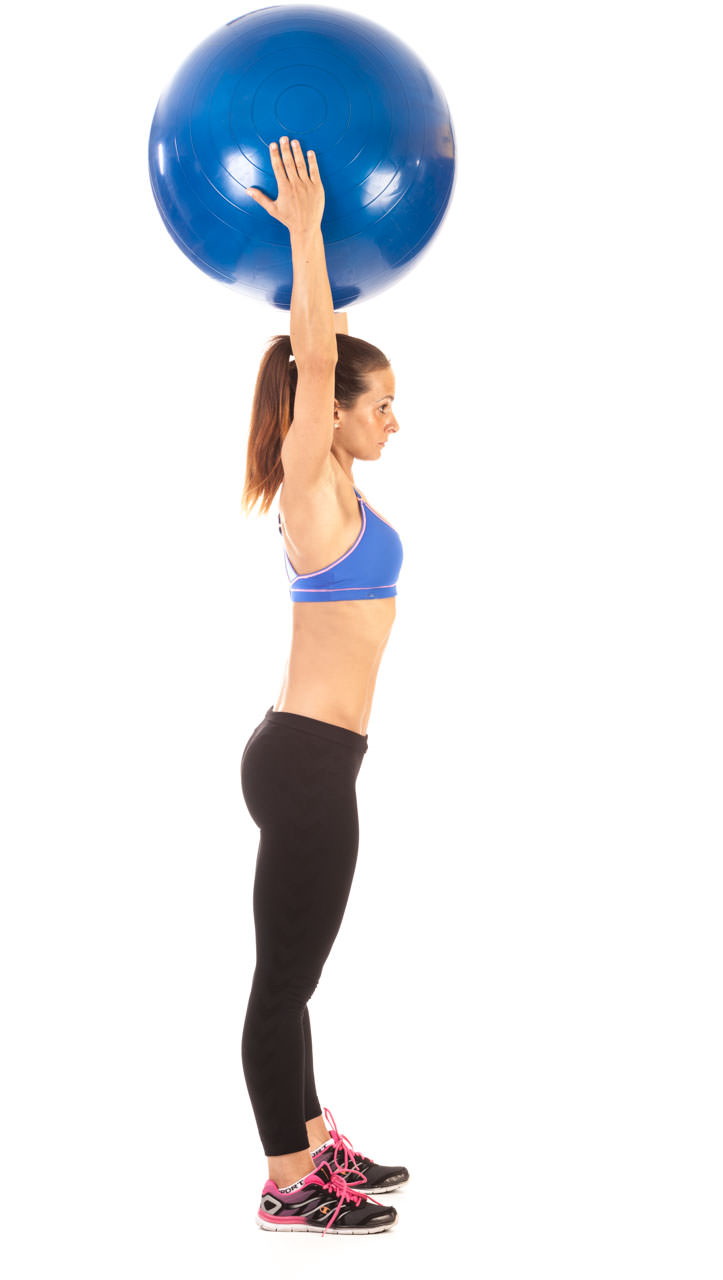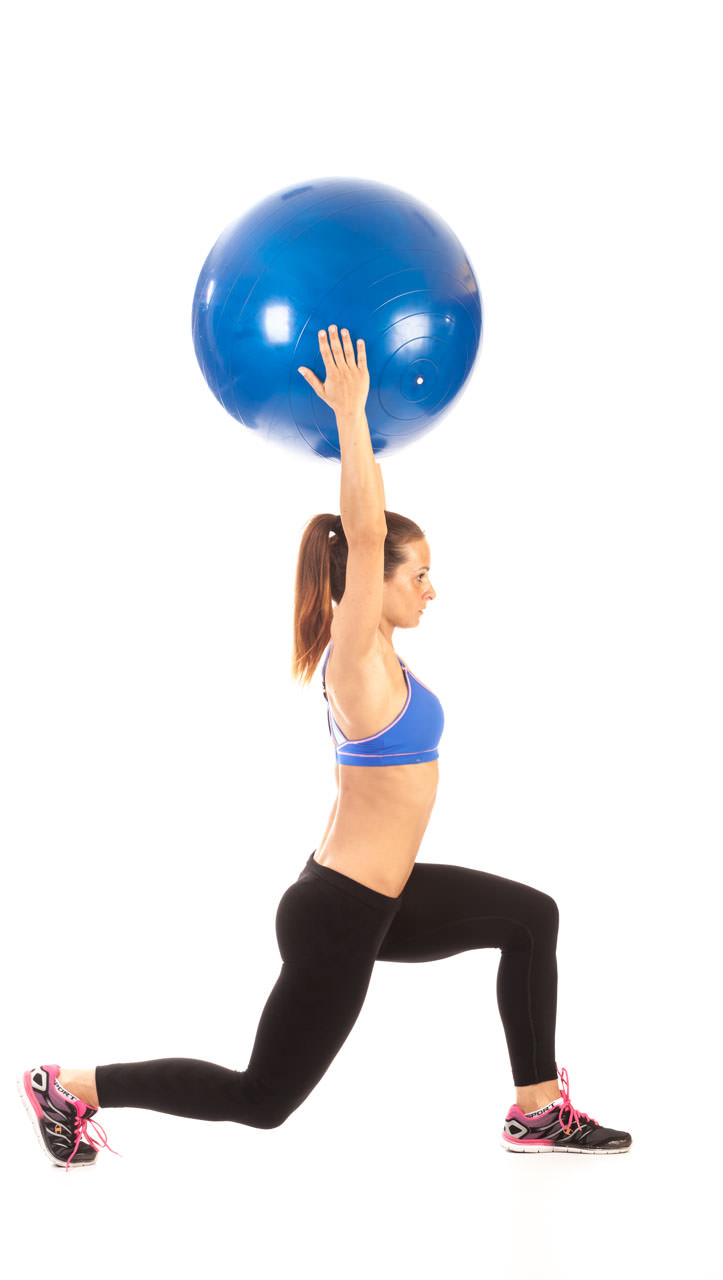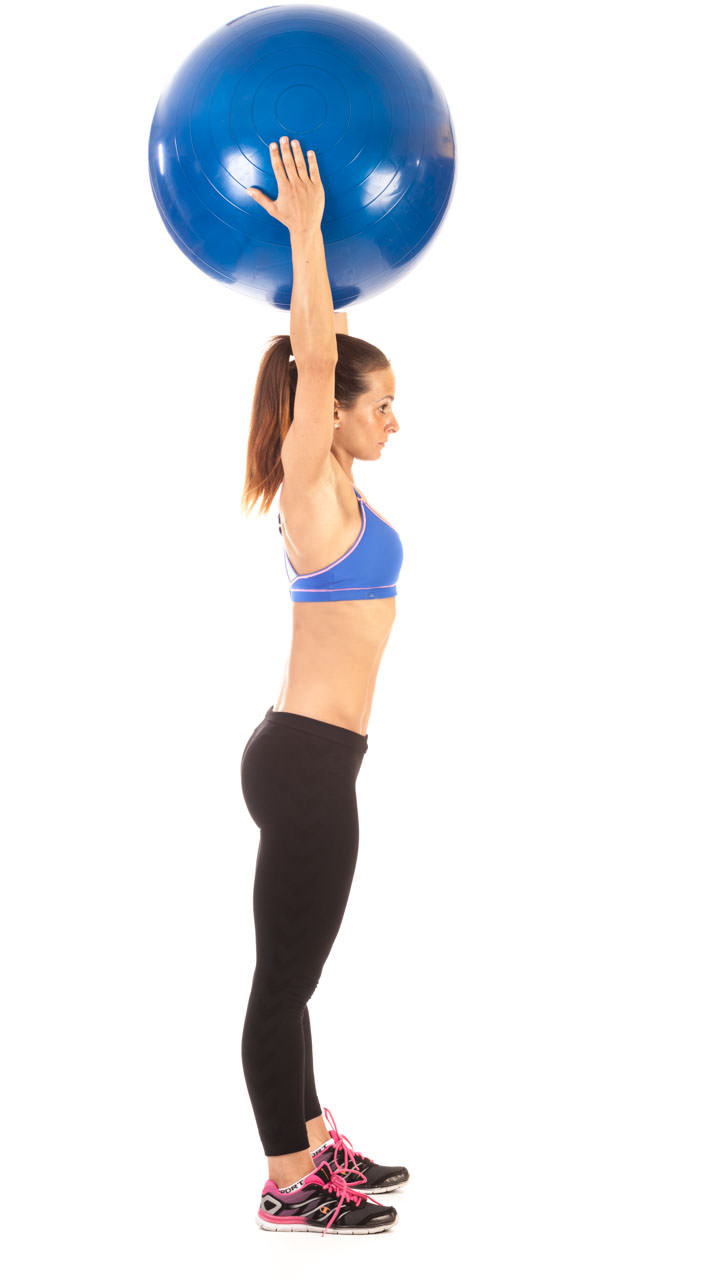 Swiss Ball Overhead Lunge
1
Stand straight with your feet shoulder width apart. Hold the ball and extend your arms fully above your head.
2
Take a step forward with your left leg, keeping your hands and body straight. The left leg should be bent at a 90 degree angle.
3
Return your leg to the start position and repeat with the right leg. Repeat the exercise according to the training plan alternating legs.