Primary muscles
Abs
Secondary muscles
Shoulder
Biceps
Equipment
Plate
Exercise description
Female exercise for the gym.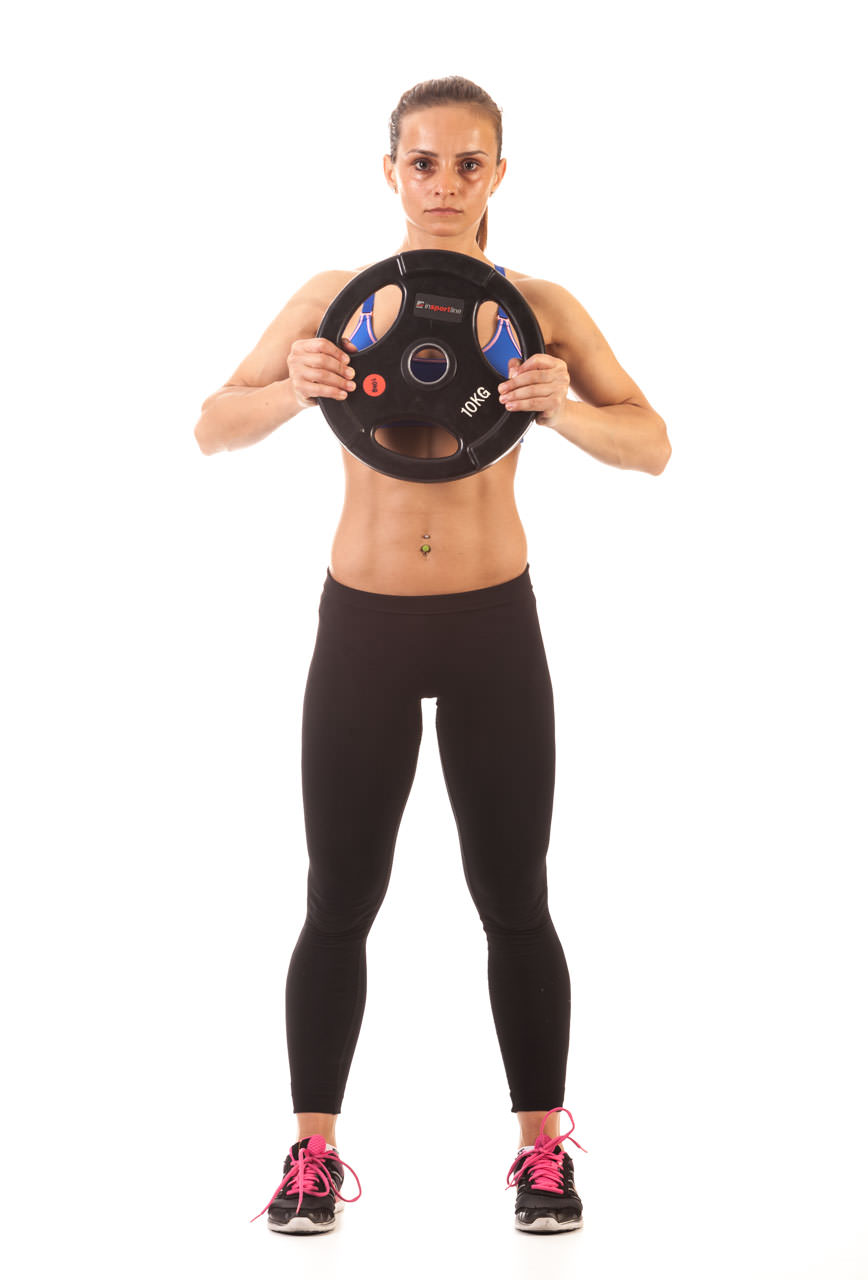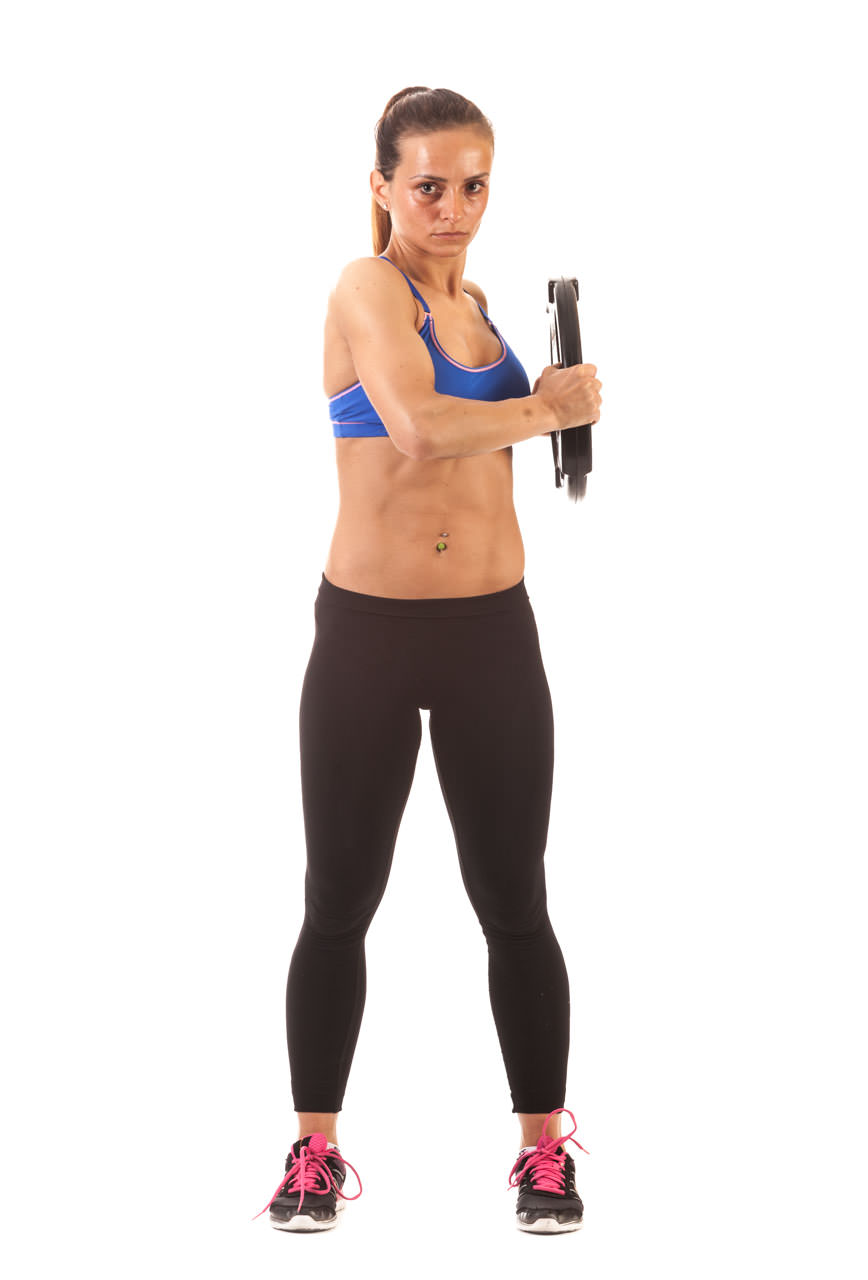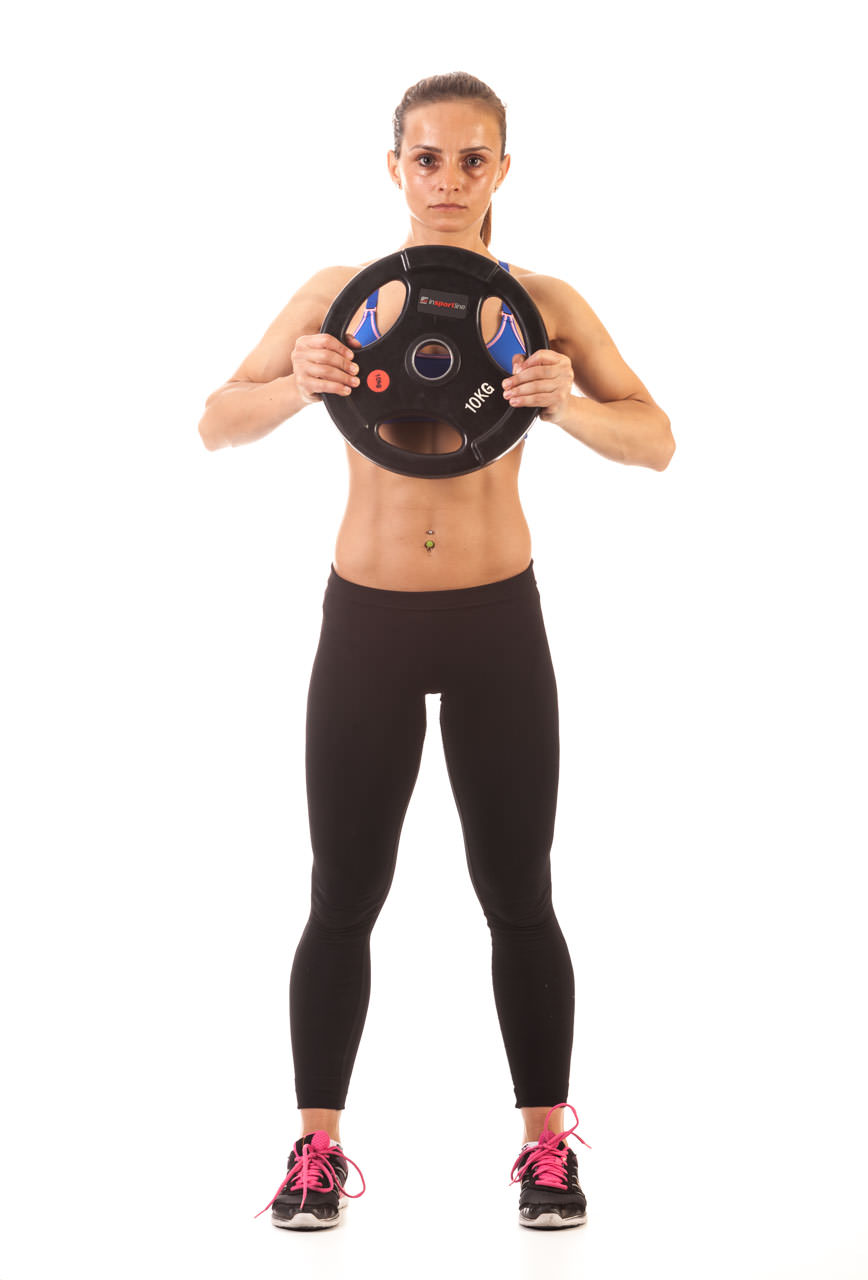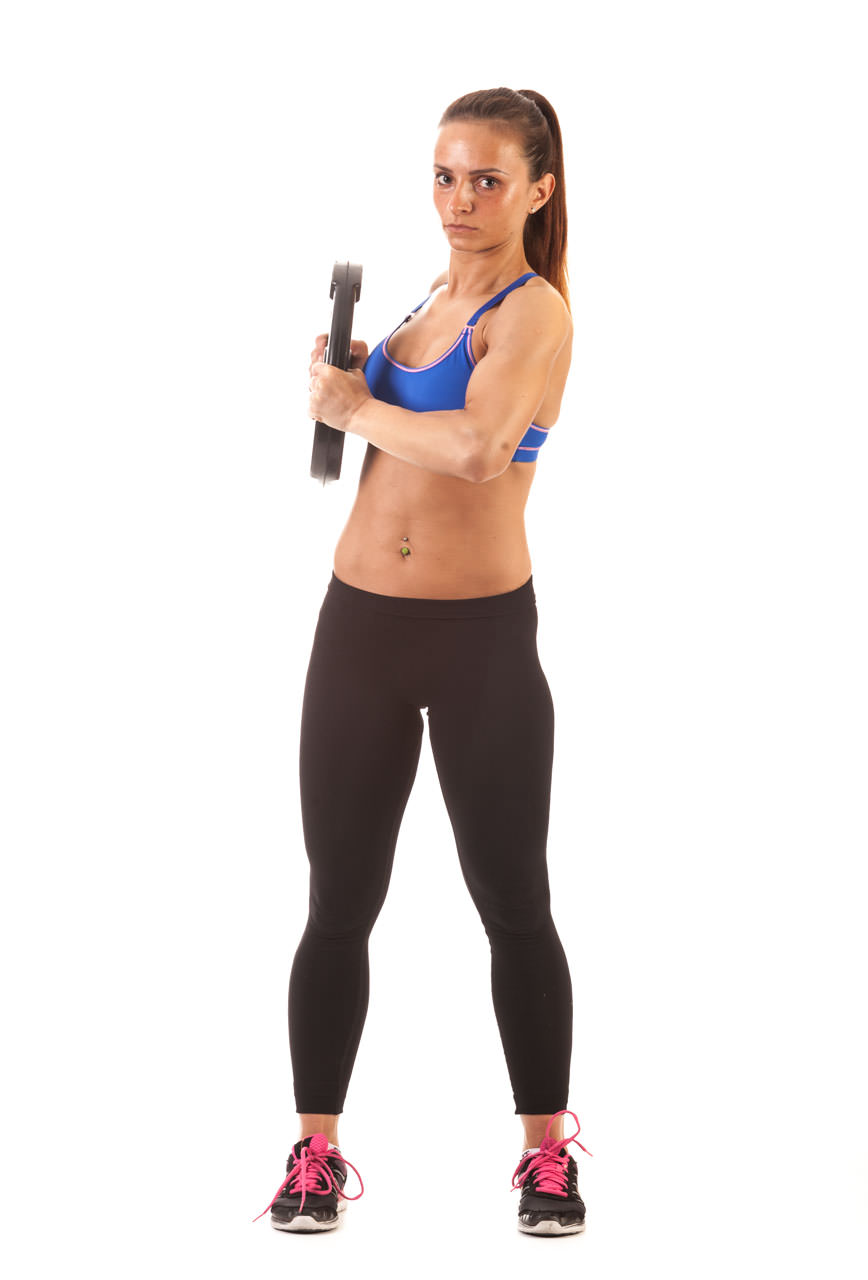 Standing Plate Torso Rotation
1
Stand straight with your feet shoulder width apart. Keep your arms bent and hold the plate at the level of your chest.
2
Rotate your torso sideways, alternating the sides. The arms with the plate should always remain in the same position as well as the feet and the hips. Repeat the exercise according to the training plan.