Primary muscles
Biceps
Equipment
E-Z Curl Bar
Exercise description
Female exercise for the gym.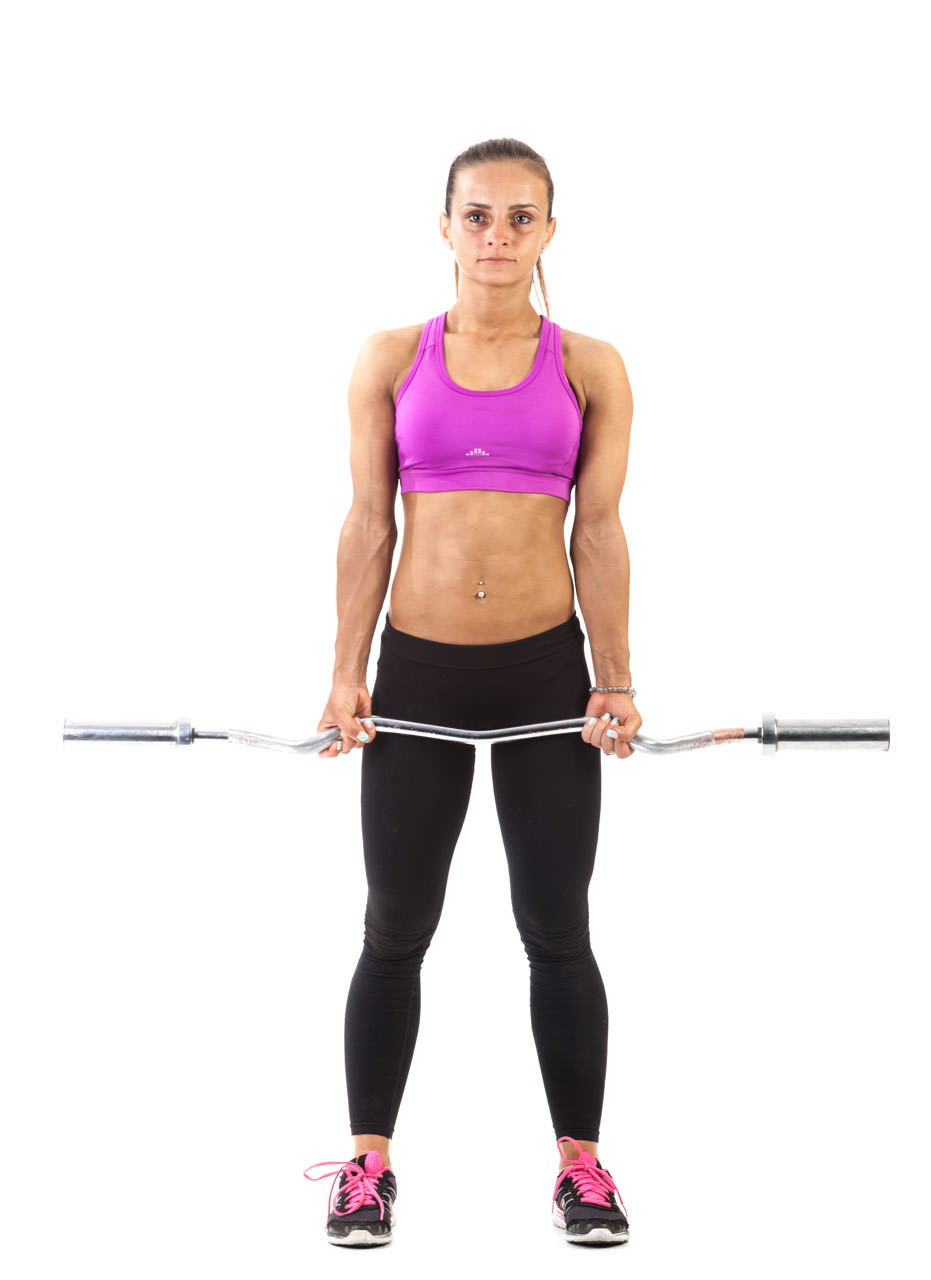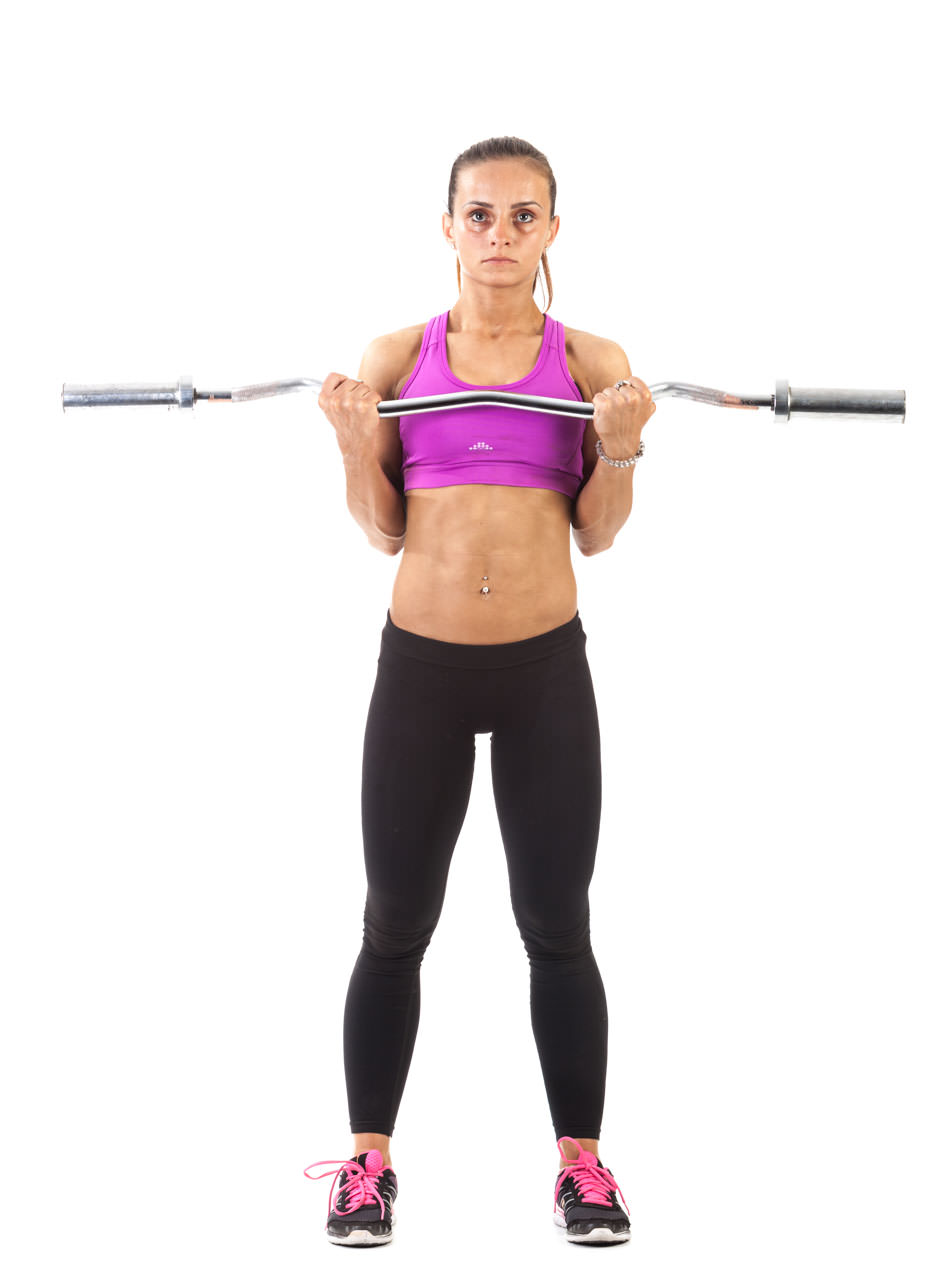 E-Z Bar Biceps Curl
1
Stand straight with your feet parallel and shoulder width apart. Hold the bar in front of you with your arms fully extended. The palms of your hands should be facing forward and slightly tilted inward due to the shape of the bar.
2
Use the strength of your biceps to raise the bar driving the movement with your forearms, while the upper arms are stationary. Finish the movement with your biceps fully contracted and the bar approximately at shoulder height.
3
Return the bar and your arms into the starting position in a controlled manner retracing the initial movement. Repeat the exercise according to the training plan.