Primary muscles
Chest
Secondary muscles
Triceps
Shoulder
Equipment
Dumbbell
Exercise description
Female exercise for the gym.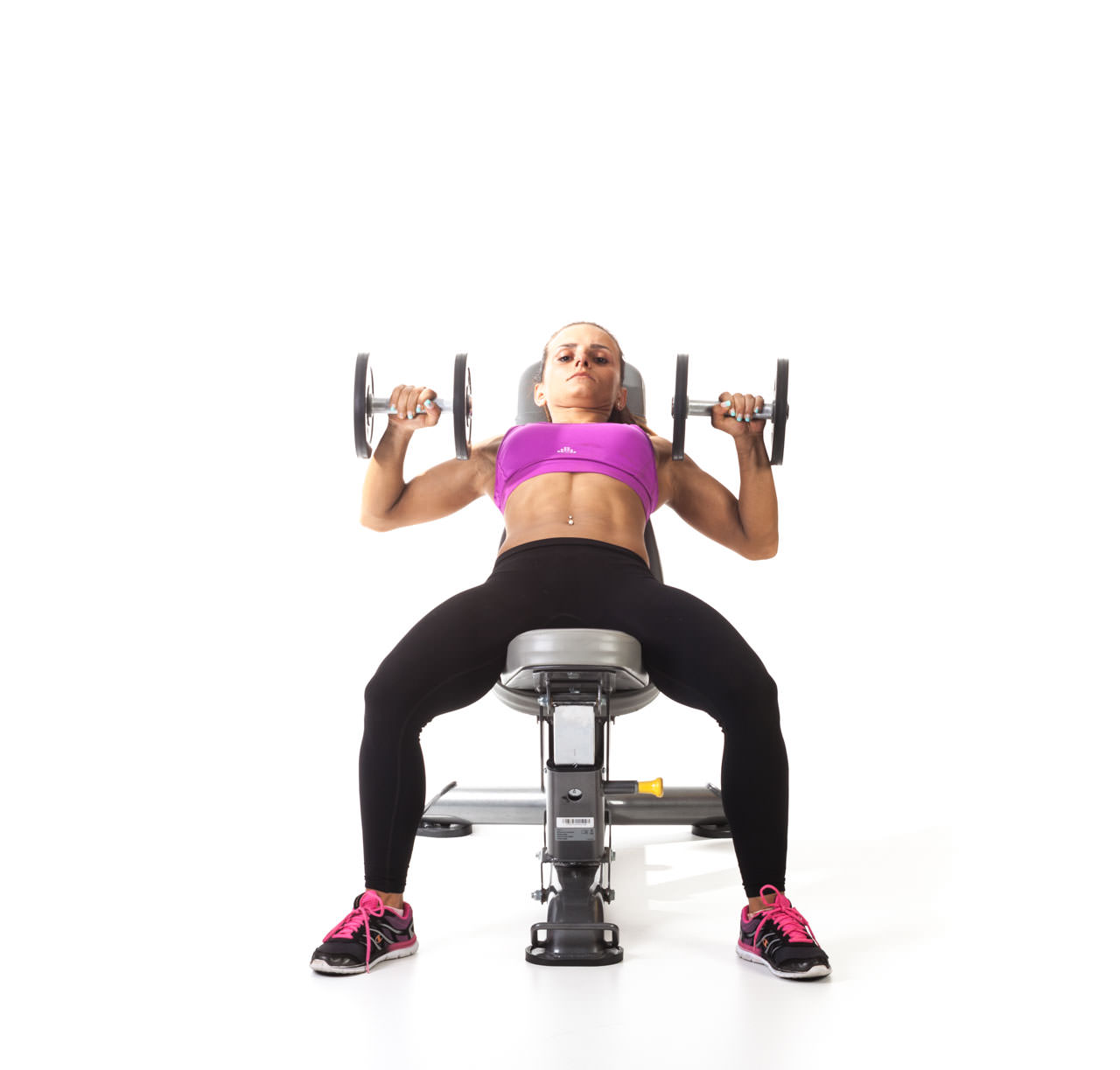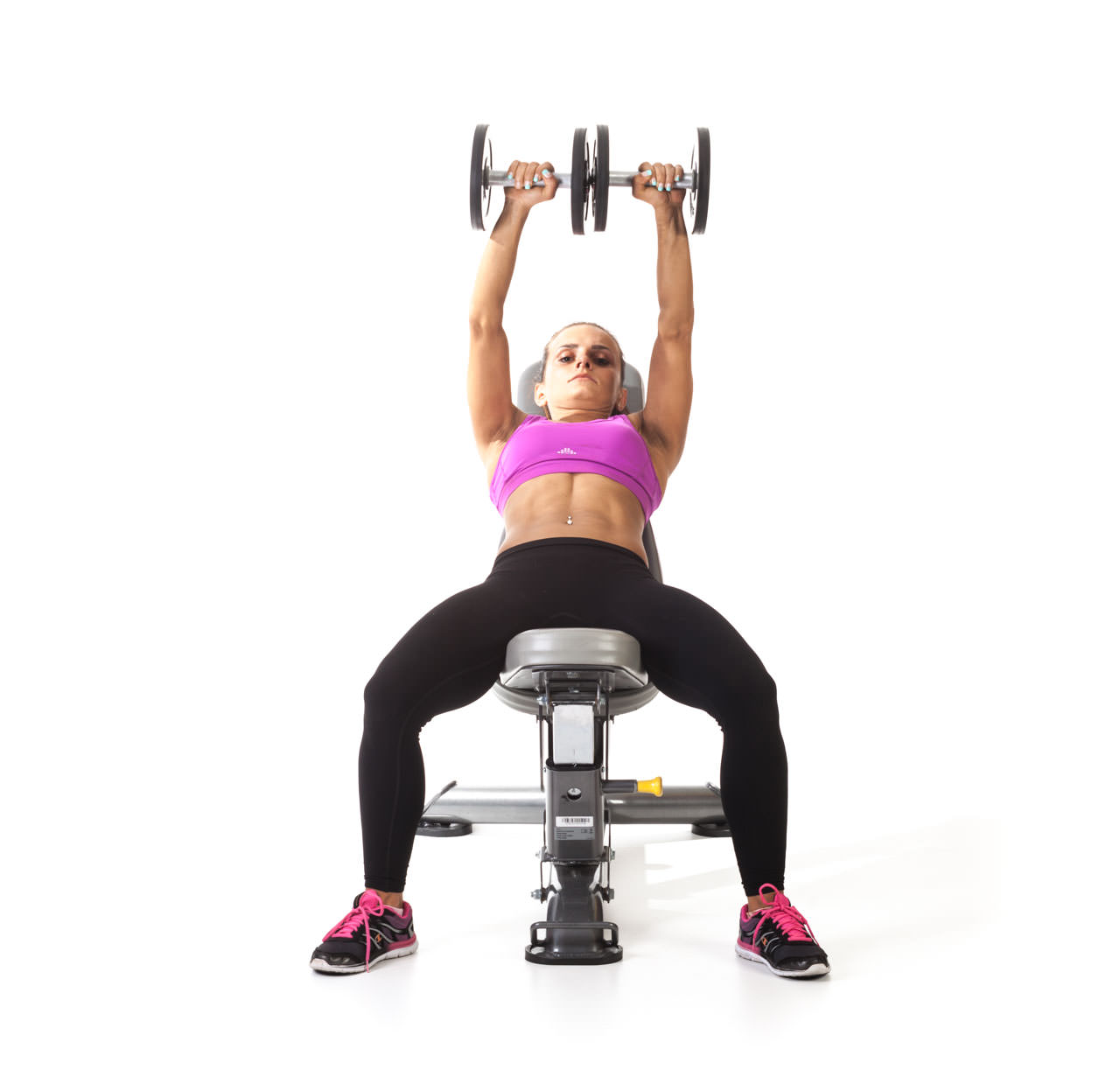 Dumbbell Incline Bench Press
1
Lie down on an incline bench. Use your feet for support. Raise the dumbbells to shoulder width, rotate your wrists forward so that the palms of your hands are facing away from you. A sharp angle is formed between the forearms and the upper arms.
2
Push the dumbbells up with your chest. Lock your arms at the top and hold for a second.
3
Slowly lower the dumbbells a bit under the level of your upper chest. Repeat the exercise according to the training plan.