Primary muscles
Triceps
Secondary muscles
Forearm
Equipment
E-Z Curl Bar
Exercise description
Female exercise for the gym.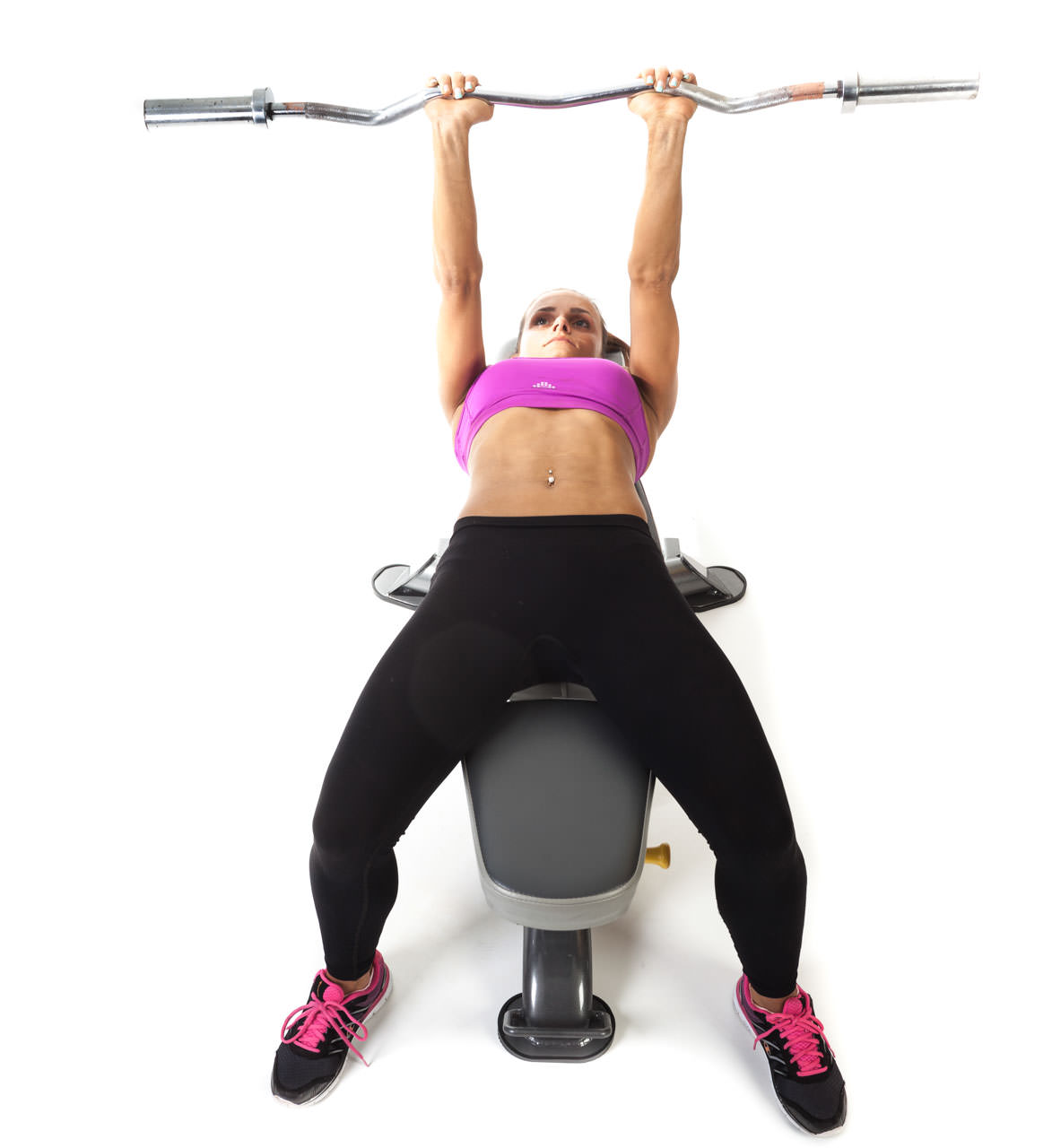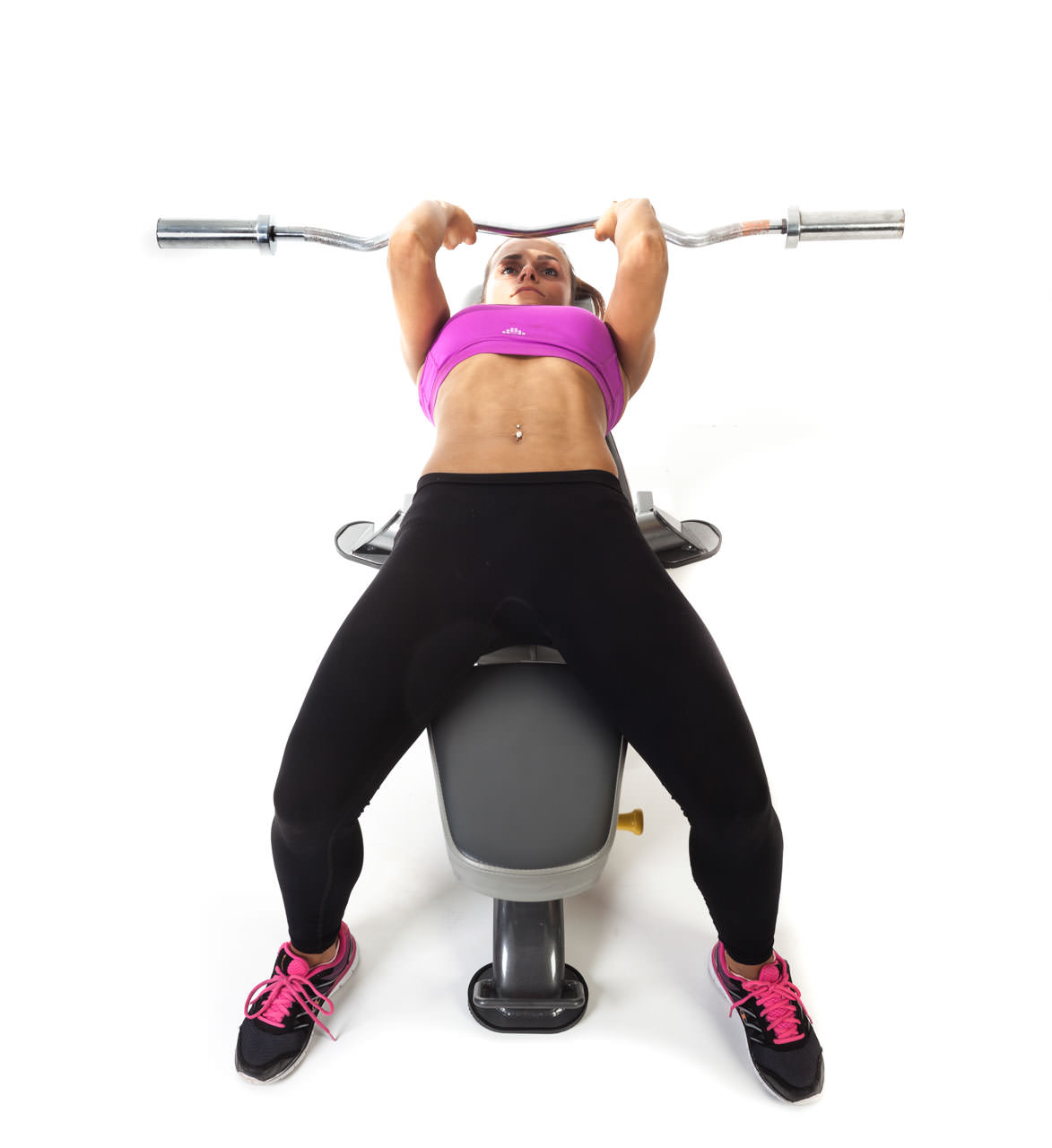 Incline E-Z Bar Triceps Extension
1
Hold a bar with an overhand grip (palms down) that is a little closer together than shoulder width. Lie back on an incline bench. Bring the bar overhead with your arms extended and elbows in. The arms should be in line with the torso above the head.
2
Lower the bar in a semicircular motion to your forehead until your forearms touch your biceps. Hold for a second.
3
Return the bar to the starting position and repeat the exercise according to the training plan.