Primary muscles
Triceps
Secondary muscles
Biceps
Equipment
E-Z Curl Bar
Exercise description
Female exercise for the gym.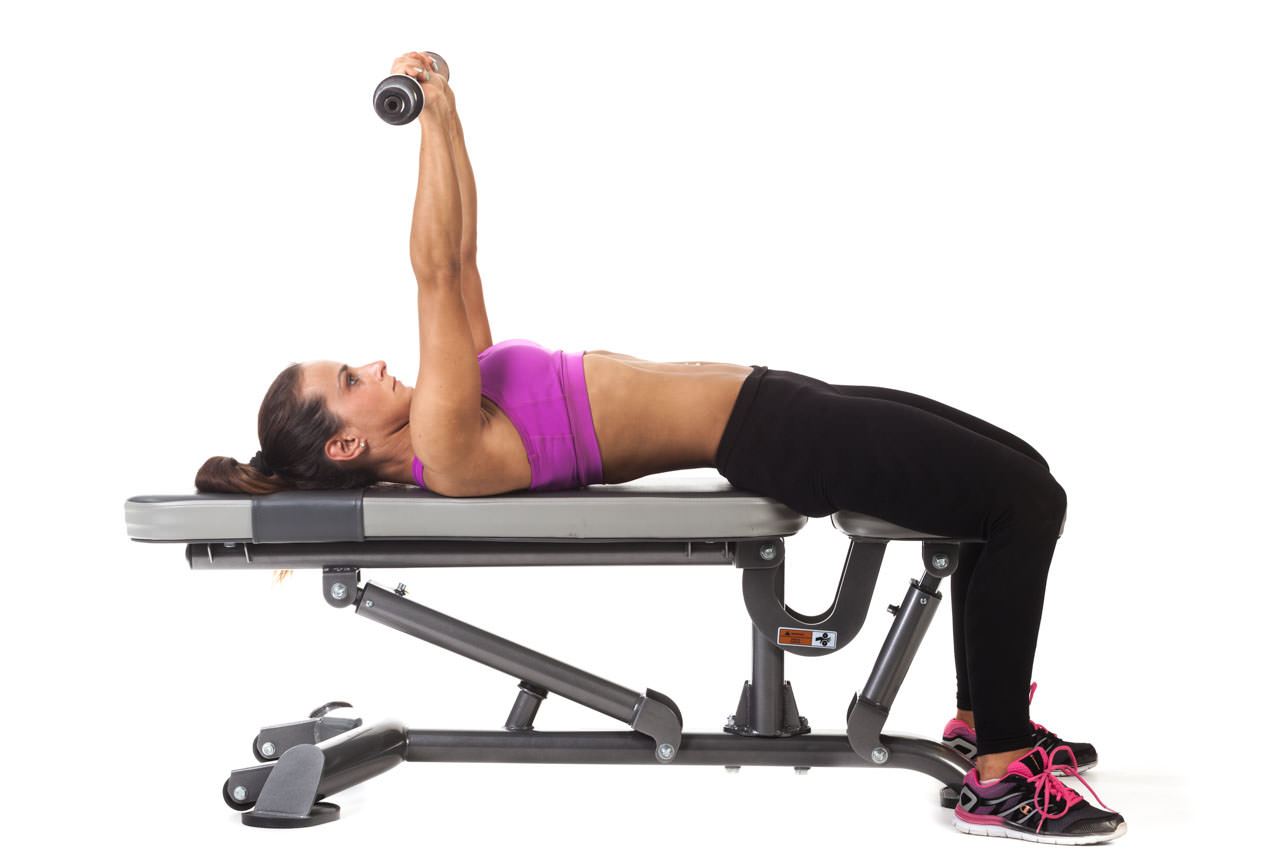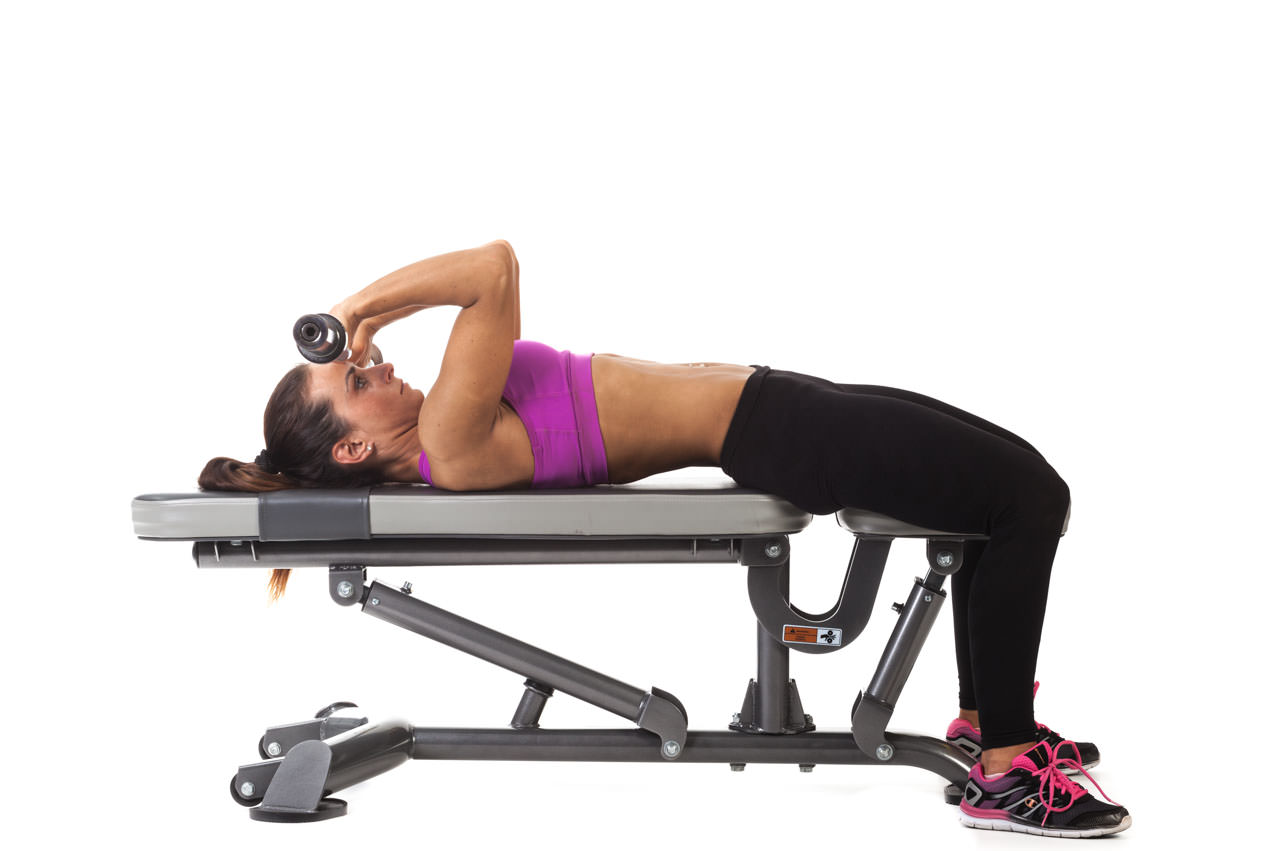 Lying E-Z Bar Triceps Extension
1
Hold a bar with an overhand grip (palms down) that is a little closer together than shoulder width. Lie down on a flat bench using your feet as support. Hold the bar with fully extended arms at a 90 degree angle to your body.
2
Use the strength of your triceps to lower the bar towards your forehead, stopping the movement a few inches above your head. Hold for a second.
3
Push the bar back up to the starting position using the strength of your triceps. Repeat the exercise according to the training plan.