Primary muscles
Triceps
Secondary muscles
Shoulder
Equipment
None
Exercise description
Female exercise for the gym.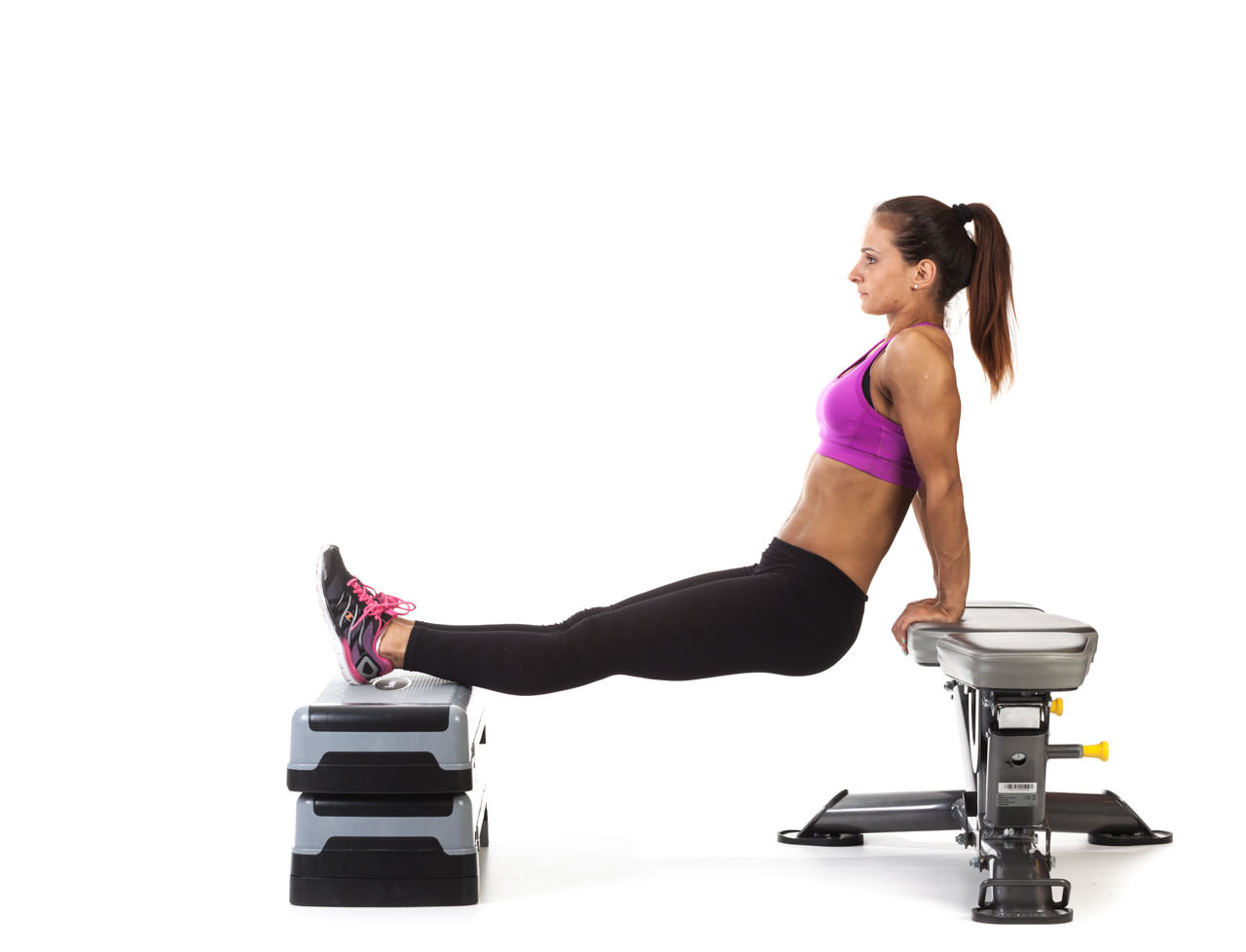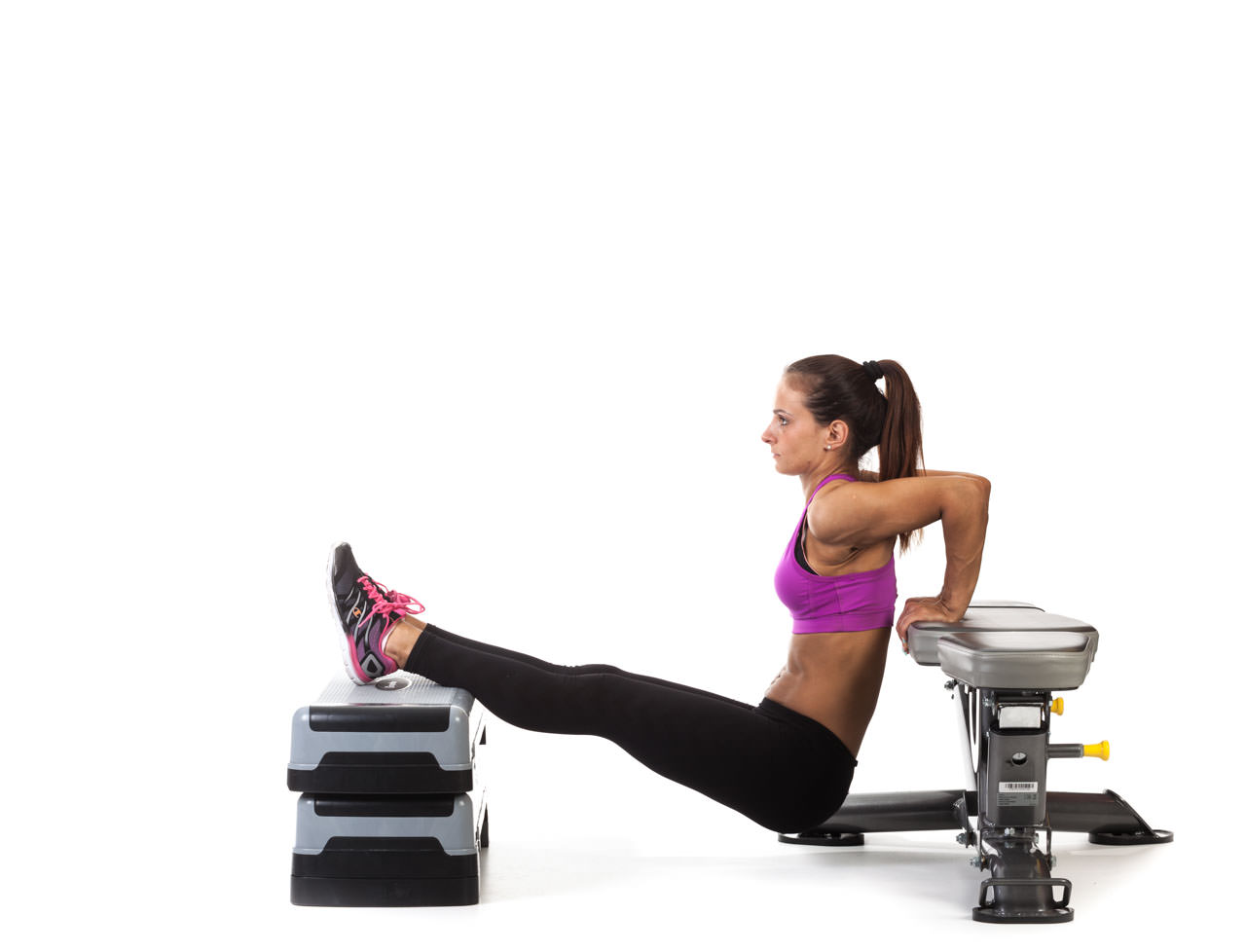 Bench Dips
1
The starting position is between two supports. Support your torso by your fully extended arms holding on to the bench behind you, while your legs are also fully extended with heels resting on the bench in front of you.
2
Drop your hips and body down using your triceps. Your elbows should be bent in a sharp angle. Forearms should always be pointing down.
3
Use the strength of your triceps to lift yourself up into the starting position by extending your arms. Repeat the exercise according to the training plan.