Primary muscles
Abs
Secondary muscles
Glutes
Arms
Equipment
None
Exercise description
Female exercise for the gym.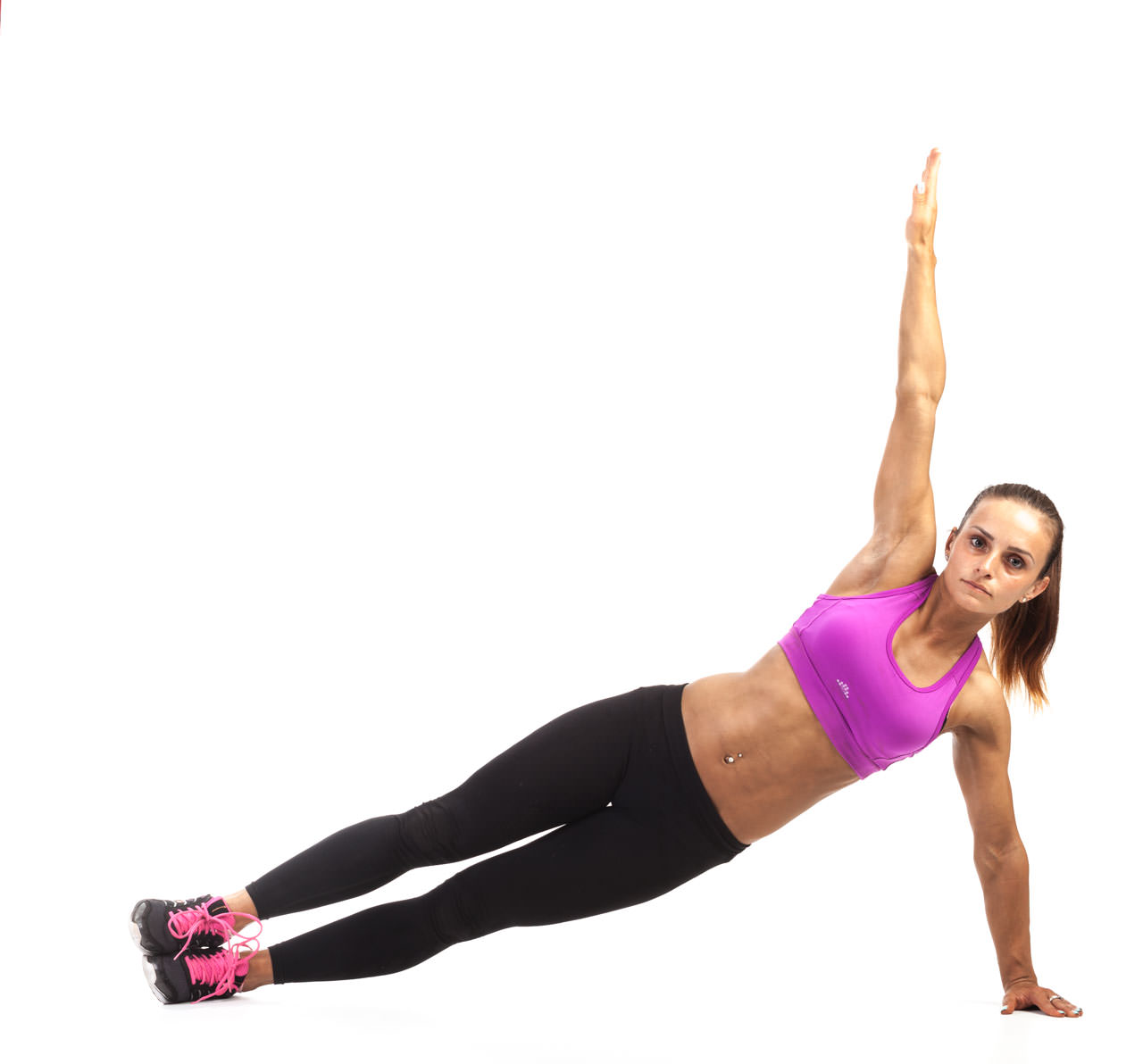 Side Plank (Raised Arm)
1
Get into a plank position rotating your torso and stacking the right foot on top of the left. Press torso up (keep your body in straight line) with abs tight.
2
Raise the right arm up, fingers toward ceiling. Look in front of you. Keep this position for as long as it is written in the training plan then repeat on the opposite side.